Mark Lee Says His Son Thinks He Favours His 2 Daughters More, And The Star Says It's True
Mark, who is the first guest of the newest season of Hear U Out, revealed more about his relationship with his three kids. 
Mark Lee, 53, is a man who wears many hats. Besides being an actor and director, he is also a business owner, a live streamer and a dad of three. 
He is now also the first guest of season 3 of Mediacorp's hit talk show Hear U Out.
Host Quan Yifeng sure didn't waste any time asking Mark about his parenting style. He confidently replied that to his children — Calista, 13, Marksonn, 10 and Calynn, eight — he is a playful, entertaining, and strict dad all rolled into one. 
He described how he would leave a cup of hot water on the table and tell his kids not to touch it, but his son would do otherwise. Mark even mimicked how the boy would sneakily touch the cup and burst into tears after getting scalded. The takeaway from that lesson? 
"You need to let him learn what 'hot' means. You can't keep telling him 'cannot', because he will never learn what hot means. We can't stop them from doing everything because in the future, they will think that they're [not allowed] to do anything and just stay at home 'cos that's the safest."
Mark mimicking how his son would cry after touching the cup of hot water
When Yifeng asked what he would do if the kids did something wrong, Mark replied without hesitation that they would get a beating.

He then clarified that they would only be punished physically if they told lies and were dishonest. 
If his kids did something wrong but admitted to the mistake, then they would be spared the rod.
"I feel that as long as they tell lies and are not corrected or told that they've done wrong, the lies would only get more serious and fester into "crime-like" behaviour as they grow older," said Mark, who added that only by experiencing the pain of getting a beating would his children be deterred from being dishonest.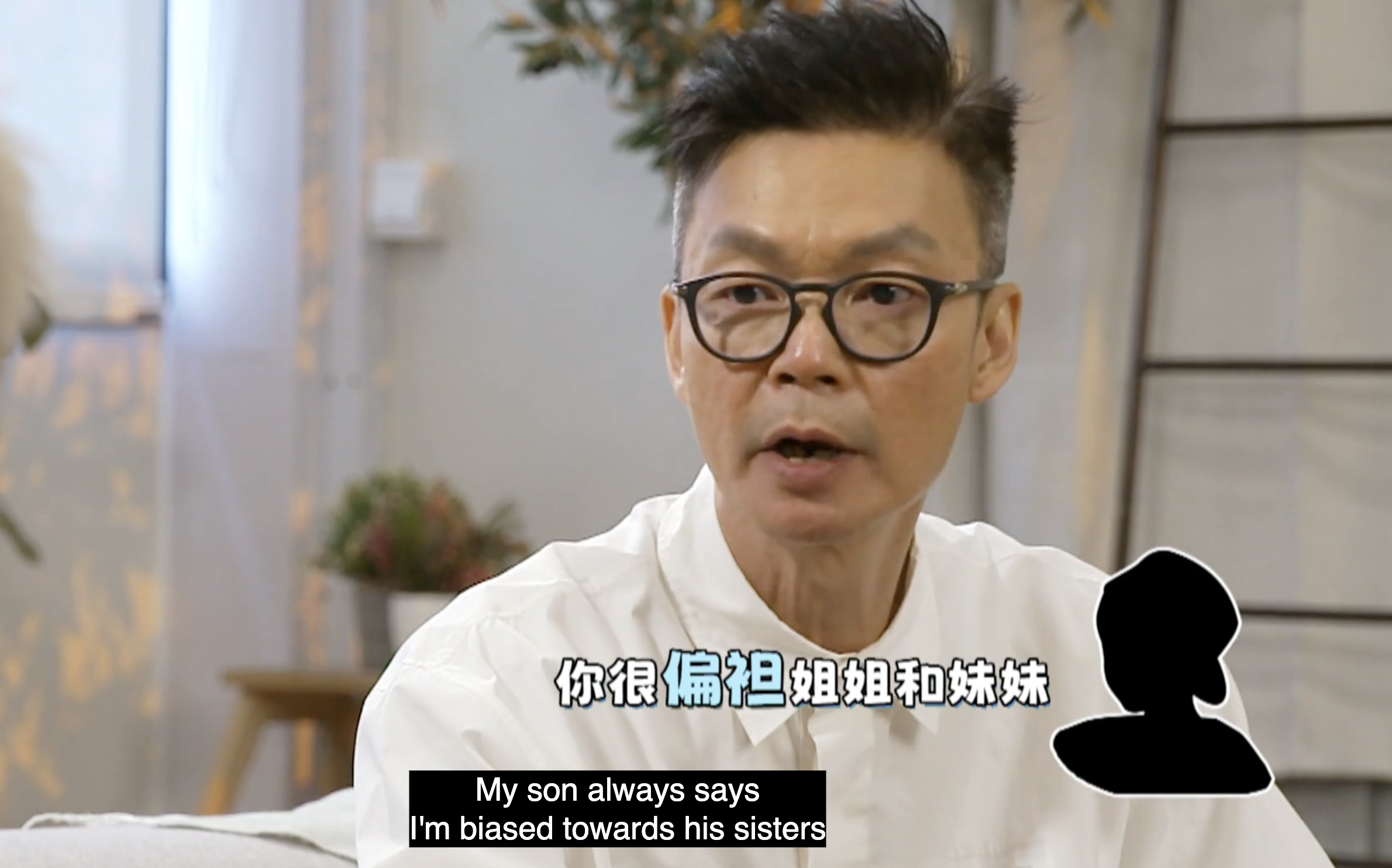 Does he play favourites?
He admitted that of his three children, the one that gives him the most "headaches" is his son.

Yifeng replied saying she guessed as much as she's aware of how much Mark dotes on his eldest daughter. 
Mark then jokingly shushed her. "My son always says that I'm biased towards Jie Jie and Mei Mei, and I say, 'Yah, because you are naughty what'," he quipped.
"But he's also very smart. And he likes standing up for what he thinks is right. For example, he would push someone in order to help another, but he's unaware that it is wrong to push someone. I can't fault him for helping someone, but at the same time he's wrong for [getting physical]," said Mark, who was clearly frustrated by the conundrum he faced when it comes to correcting his son's behaviour.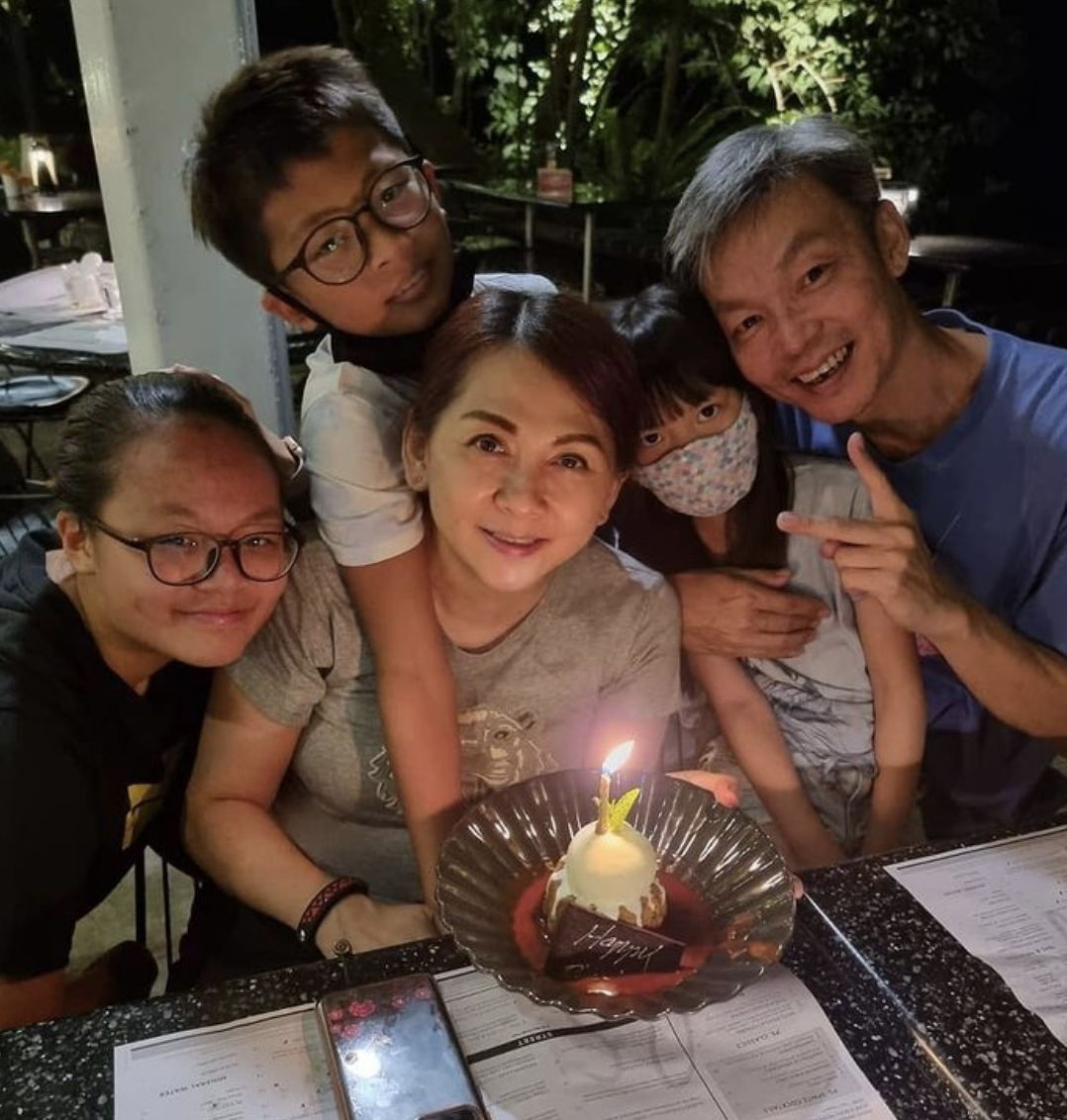 Mark and his family
Mark then talked about Calynn's health issues, and how he constantly worries about her. 
Calynn was diagnosed with glomerulonephritis, a rare kidney disease, four years ago. She's now healthy and, according to Mark, will hopefully have her immune system return to 100 per cent by the time she's 18. 
Mark revealed that he had a talk with his two older kids as he wanted to them to understand why he and his wife, Catherine Ng, would have to pay more attention to Calynn because of her illness. 
To find out more about Mark's relationship with his family and how he deals with tough situations, catch the episodes of Hear U Out on meWATCH or watch them below. 
Photos: Catherine Ng/ Instagram, meWATCH