Mediacorp Actress Denise Camillia Tan Spent Her Recent Trip Home To Malaysia Eating Good Food & Making Cute TikTok Videos With Her Parents
We hope the In Safe Hands star gets to visit her family again soon 'cos we wanna see them make more clips.
8days.sg is in the middle of a phone interview with Denise Camillia Tan when a loud siren and robotic announcement suddenly start playing in the background.
The 29-year-old actress, who is at a fire station for the press conference of Mediacorp drama In Safe Hands, immediately stops speaking and excitedly tells us that what we're listening to is the turnout, or the call to respond to an emergency.
"I always get goosebumps when I hear the siren," she says when the sound ceases and we can finally hear each other again. We would go on to hear the announcement two more times in the span of about 15 minutes.
She recalls filming at the fire station one night when the turnout call happened.

"You could see people running from the third floor to the first floor and just rushing into their vehicles." Awe fills her voice. "This is why I feel [the SCDF] are so noble — they throw aside everything and just rush out."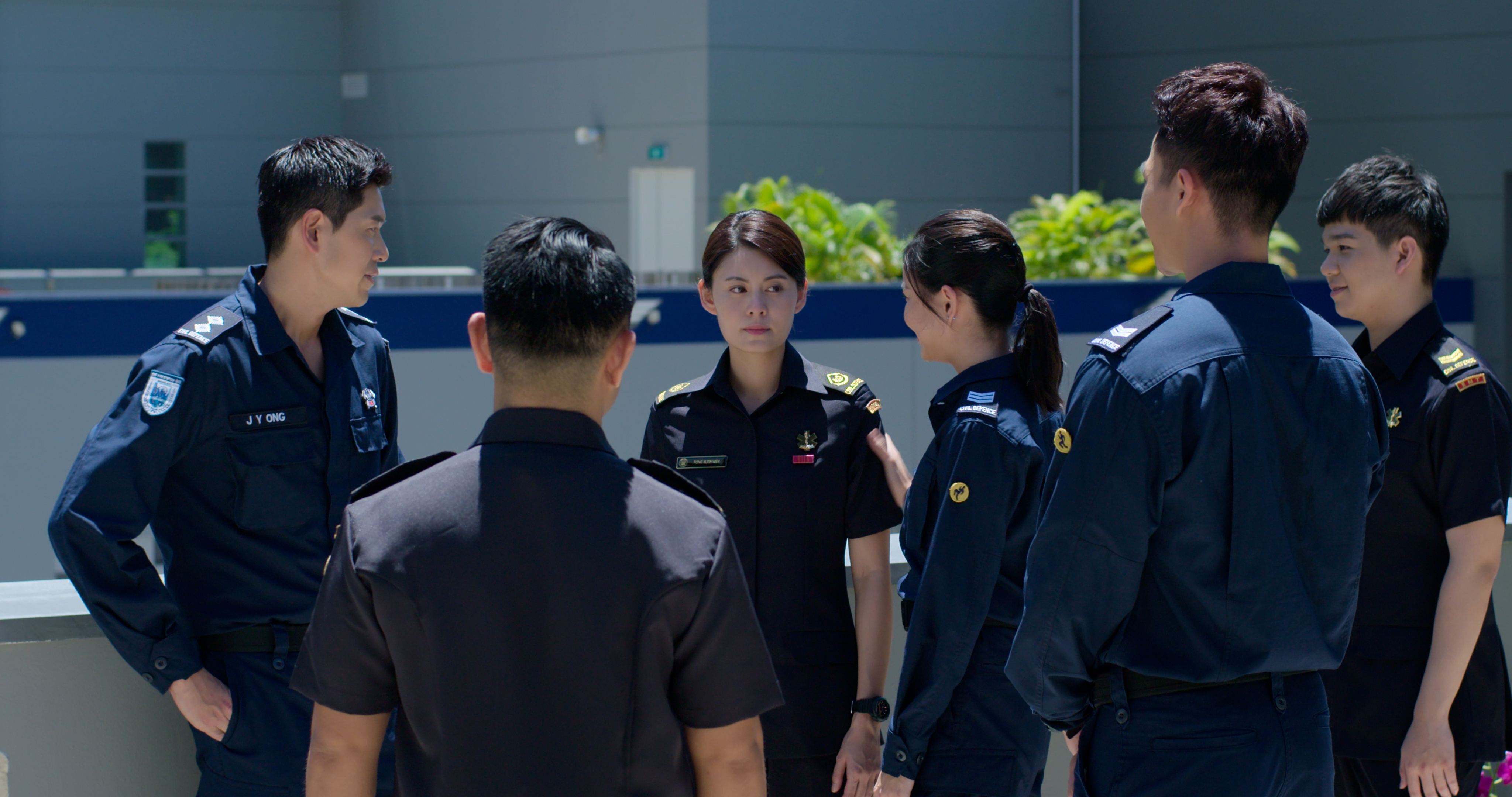 This show salutes these real-life heroes
To prepare for her role as a warrant officer and paramedic, Denise underwent medical training to learn things like how to deliver a baby, treat accident victims, and even how to carry a stretcher into the ambulance.
It wasn't as intense as the training those playing firefighters, such as Romeo Tan and Tyler Ten, went through as she didn't have a lot of physically demanding scenes, which was admittedly a shame for the very athletic Denise (she did taekwondo in secondary school).
Still, she revelled in the experience.

"This was my first time being involved in a uniform drama so I was very excited," she beams.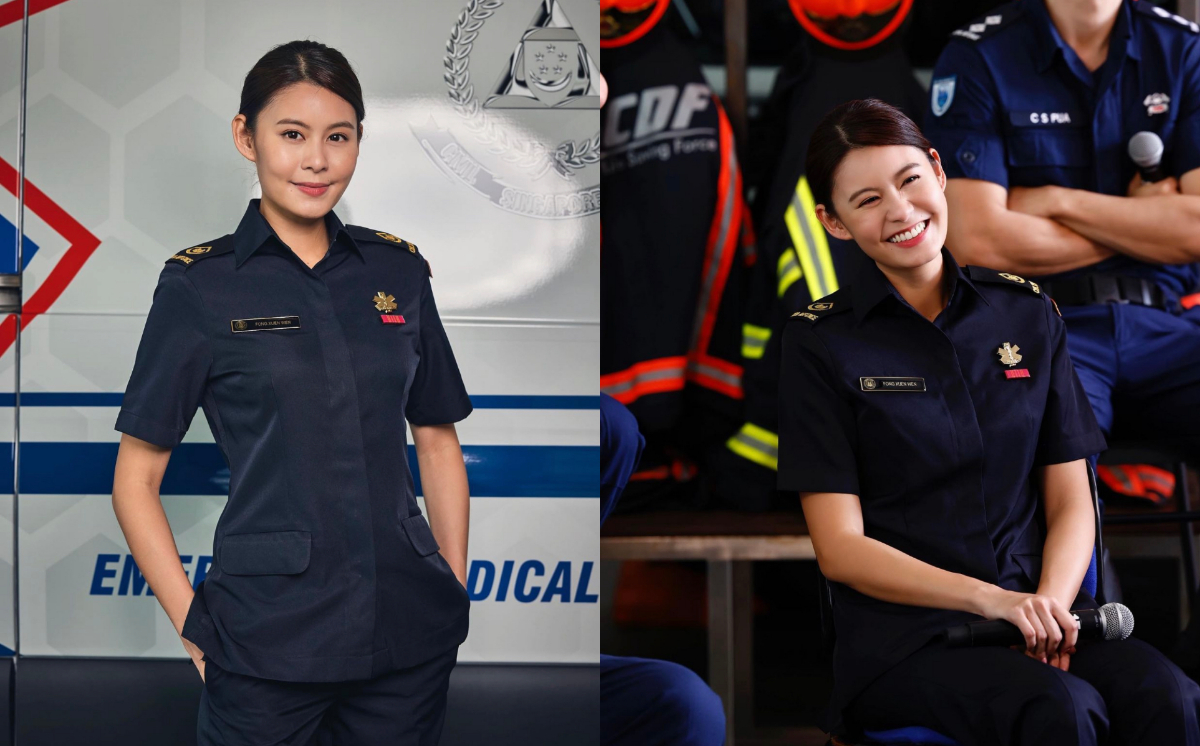 Looking good!
Denise's very first role was actually a very action-packed one.
Before moving to Singapore from Malaysia five years ago, Denise was crowned the Miss Astro Chinese 2012 champ and emerged the first runner-up at the Miss Chinese International Pageant in 2013, kickstarting her journey into showbiz.
In 2016, she made her acting debut in The Hiddens, a Hongkong thriller starring Lawrence Ng, Jessica Hsuan, Michael Tao, and William So. Not bad, right?
"I remember playing a killer and getting to act alongside Michael Tao," she recalls. "I also got to meet Jessica Hsuan in person at the press conference even though we didn't have any scenes together."
She got the part through her former company in Malaysia, which "always collaborated with Hongkong actors", and all of her scenes were filmed in JB.
When we ask if she has kept in touch with any Hongkong celebs, Denise says she "definitely" has with "a few of them", but when asked to drop names, all she would offer is that "a lot of them are ex-pageant" contestants.
After her contract with the Malaysian agency ended, Denise met a manager from Singapore, landed a part in her first Mediacorp drama Legal Eagles… and the rest is history.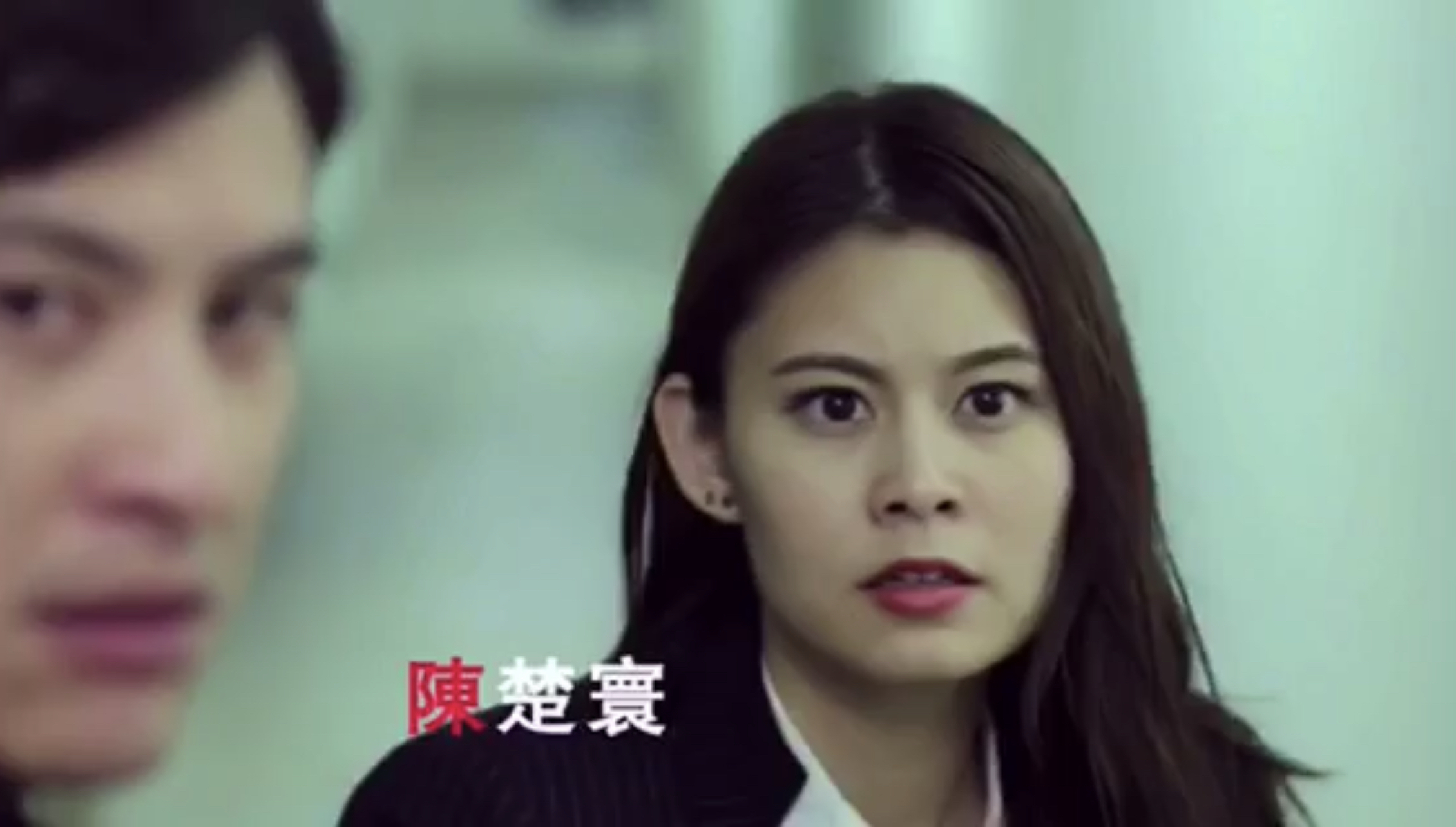 Denise in The Hiddens
By the time we are writing this, Denise has already made — and returned from — a long-anticipated VTL trip home to Malaysia to see her family for the first time in two years.
Last month, she posted this touching video of herself arriving at the airport and tearfully embracing her parents:
"I definitely didn't expect to cry," Denise admitted when we caught up with her over WhatsApp again recently. "But once I got my luggage, I suddenly felt a wave of emotion coming through."
"I tried to hold back my tears but once I was at the gate, I spotted my parents standing there waiting for me," she continued. "I burst into tears and wept as I was hugging them. I didn't have any words, but it felt really nice to embrace my parents again after such a long period of time."
Over the next two weeks or so, the Tans would go on an interstate "food feast", digging into "prawn noodles, char kway teow, beancurd, Hokkien noodles, and so much more" in Selangor (where they're from), as well Ipoh and Penang.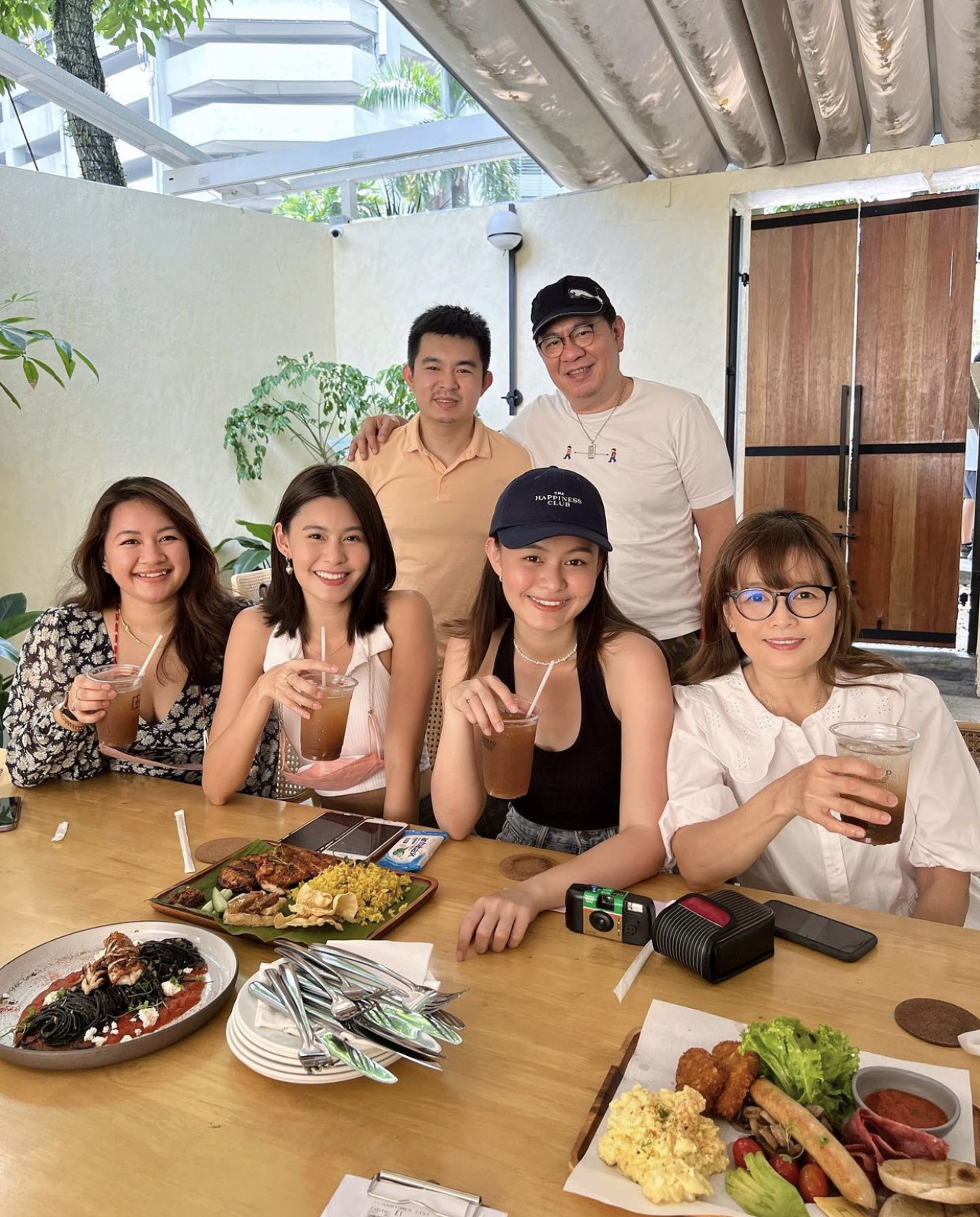 Anyone else feeling hungry yet?
And since this is 2022, TikTok videos were shot as well.
"I think one of the funniest moments during my trip back home was my parents joining me in some of my TikTok videos," she laughed. "It was so cute to see them enjoying themselves as they were trying to learn the steps, and we had so many NG (not good) takes 'cos we couldn't stop laughing."
We have to say, Denise's folks — dad is self-employed and mum is a housewife — really are super cute. Check out their moves here:
Sadly, like all good things, the trip had to come to an end. At the time of our second chat, Denise had already been back in Singapore for two days and had dived straight back into work.
She did not post about her departure, but we're pretty sure it was a very emotional affair as well.
"My parents sent me off and 'cos it was an early flight, we couldn't have breakfast together," she sighed. "I miss them so much and I can't bear to leave. I will definitely want to make a trip back again when I can!"
Photos: Mediacorp, Denise Camillia Tan/Instagram and Facebook