"Mum, I've made it": Charlene Choi on her viral pic with Jackie Chan, Andy Lau, Tony Leung, Jacky Cheung and Nick Cheung
Charlene Choi is one of Hong Kong's biggest stars but that doesn't mean she is opposed to fangirling over her idols.

At the Emperor Motion Pictures Tour on Tuesday (Mar 14), Charlene, aka Ah Sa, had a field day rubbing shoulders with her fellow stars, which included Louis Koo and Nicholas Tse. 
After the event, Charlene took to her IG and Weibo page to post some snaps from the day, including one that had us all staring at our screens in envy. 
She was seated with five of Asian showbiz's most legendary names  — Jackie Chan, Nick Cheung, Jacky Cheung, Tony Leung, and Andy Lau. Or as one netizen put it: "Half of the backbone of the Hong Kong film industry". 
And Charlene is aware of how iconic her pic is. 
"The most powerful group pic in history," wrote the star, adding hashtags that expressed her nervous excitement, such as "Mom, I've made it", "I look so calm" and "Actually I'm going 'wah, wah' on the inside".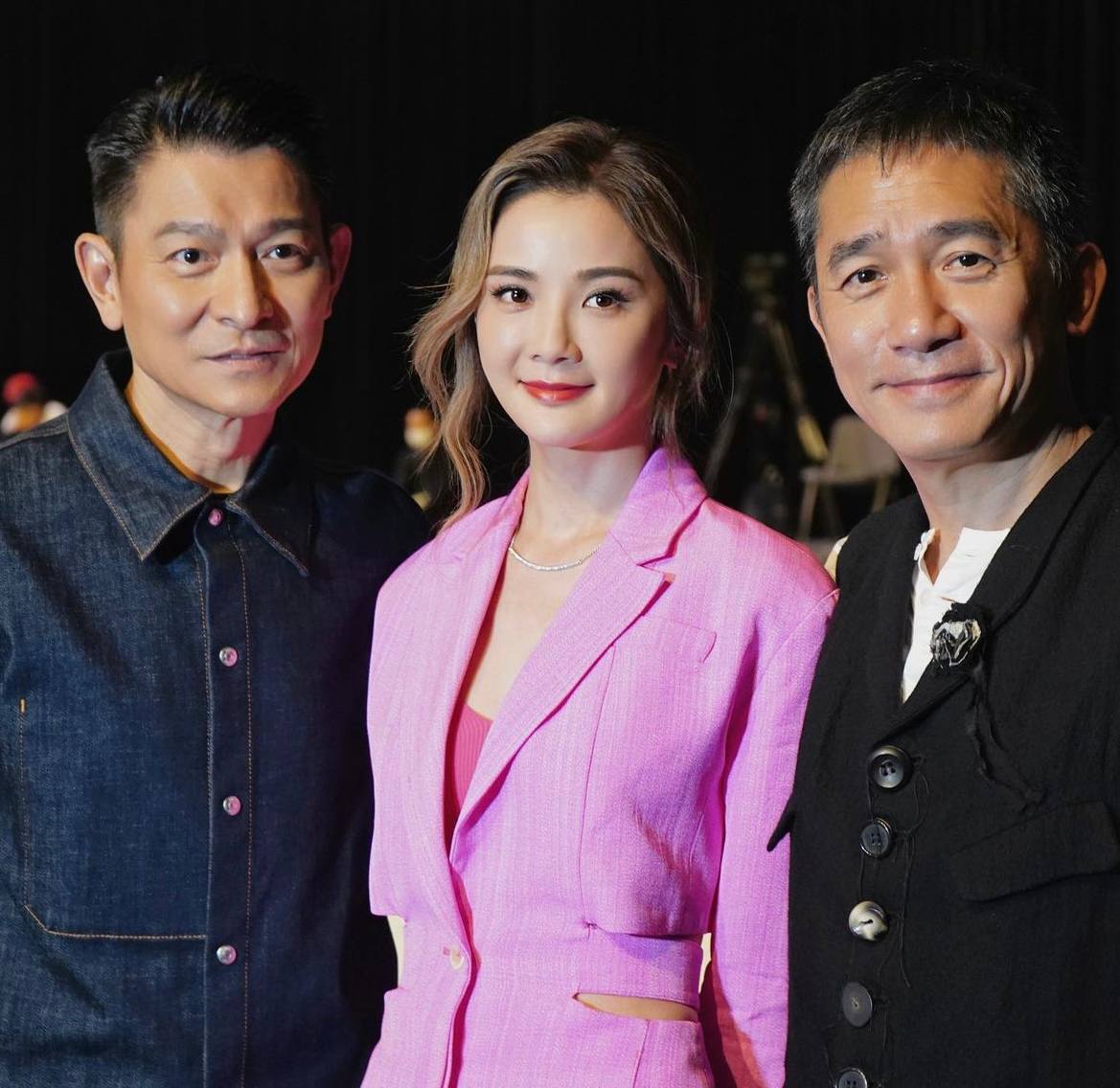 Charlene with her
The Goldfinger
co-stars
The actress also teased her upcoming movie The Goldfinger, which sees the long-awaited onscreen reunion between Andy Lau and Tony Leung.
Charlene's post quickly went viral, with almost 100K likes at press time. 
One netizen also joked that all Charlene needed to complete her pic was "an appearance from the other two [Heavenly Kings], Aaron Kwok and Leon Lai".
Well, Charlene actually shared a collage of pics she had taken separately with all four Heavenly Kings years ago, so we guess the fangirl in her just keeps winning. 
Photos: Charlene Choi/ Instagram