Myolie Wu Came In 3rd In The 1999 Miss Hong Kong Pageant And Sally Yeh Had A Lot To Do With It
Sally has been waiting for years to tell Myolie.
Myolie Wu, 42, who is competing on the third season of popular Chinese talent show Sisters Who Make Waves, recently bumped into fellow Hongkong stars George Lam, 74, and Sally Yeh, 60, at an event.
The actress was super excited to see George and Sally and like every self-respecting fan asked the couple for a pic.

What she didn't expect was for Sally to let her in on a 23-year-old secret.

Turns out, when Myolie was a contestant during the Miss Hong Kong Pageant in 1999, Sally was one of the judges, along with Alan Tam, 71, Pansy Ho, 59, and other industry hotshots.
Sally revealed that the judges were all very impressed with Myolie and wanted to know more about her. Hence, they consistently gave her high scores, and she eventually came in third. 
Apparently, Myolie broke out in goosebumps after hearing how instrumental Sally was to her success, which eventually let to her getting a contract with TVB.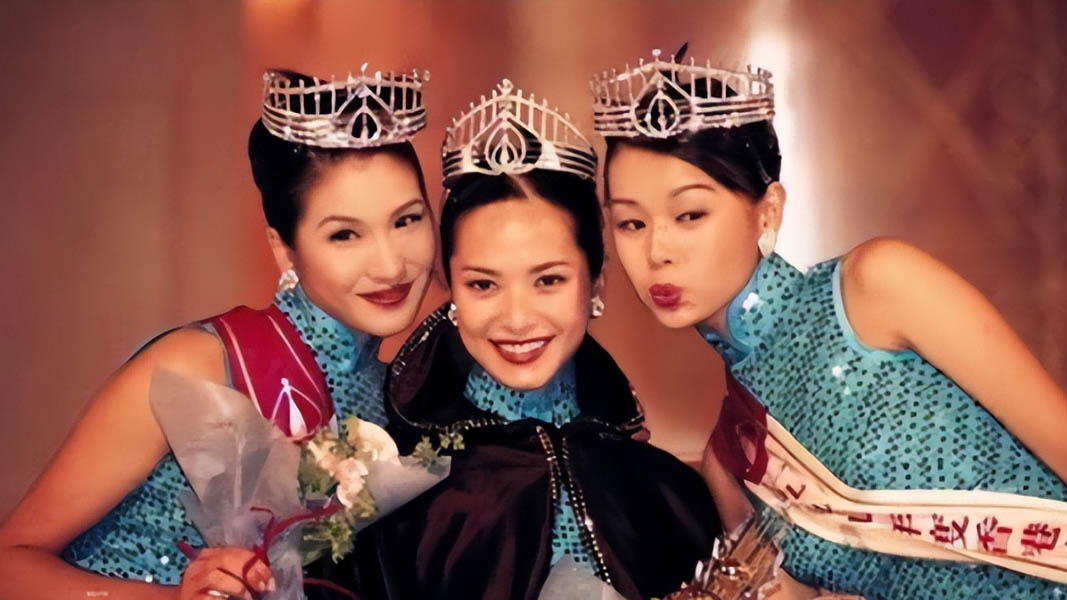 Second runner-up Myolie (right), with her fellow 1999 Miss Hong Kong winners, Sonija Kwok, who came in first, and Marsha Yuan (left), who came in second
A grateful Myolie told Sally: "Thank you so much, I was only 19 then and I wasn't good with words. Turns out you are why I got my start in showbiz!"
The two also planned to meet up for a meal soon.
"Finding out that Sally was one of the judges back then who voted for me, plus the fact that she actually remembers me makes me really happy. I would never have imagined that so many years later, she would approach me to let me in on this secret. I'm so happy!" Myolie said when she spoke to the media after.
When asked if she sought singing advice from Sally, Myolie said she didn't, adding: "I didn't have the chance, but I really like her classic song 'Xiao Sa Zhou Yi Hui'!"
Photos: PBE Media