Myolie Wu Threw A Party For Her 3-Year-Old Son And There Were Real Snakes, Chameleons & Other Creepy Crawlies Involved
Now that's an unconventional petting zoo.
If you aren't a fan of reptiles or creepy crawlies, it's best to scroll away right now, 'cos the next few pictures are chock-full of these animals — oh, and Hongkong actress Myolie Wu's adorable sons too.
In her recent Instagram update, the 42-year-old star revealed that she threw a party to celebrate her second son, Ryan's third birthday. Yes, she planned it all even while she's away in China where she's currently filming Sisters Who Make Waves 3. 
Myolie's youngest son, one-year-old Liam, is also in China with her, while Myolie's husband, Philip, remained in Hongkong with the couple's two elder sons, Brendan, 4, and Ryan.
Like many other doting parents, they threw a party according to their son's favourite things. However, little Ryan's interests are a little more unorthodox.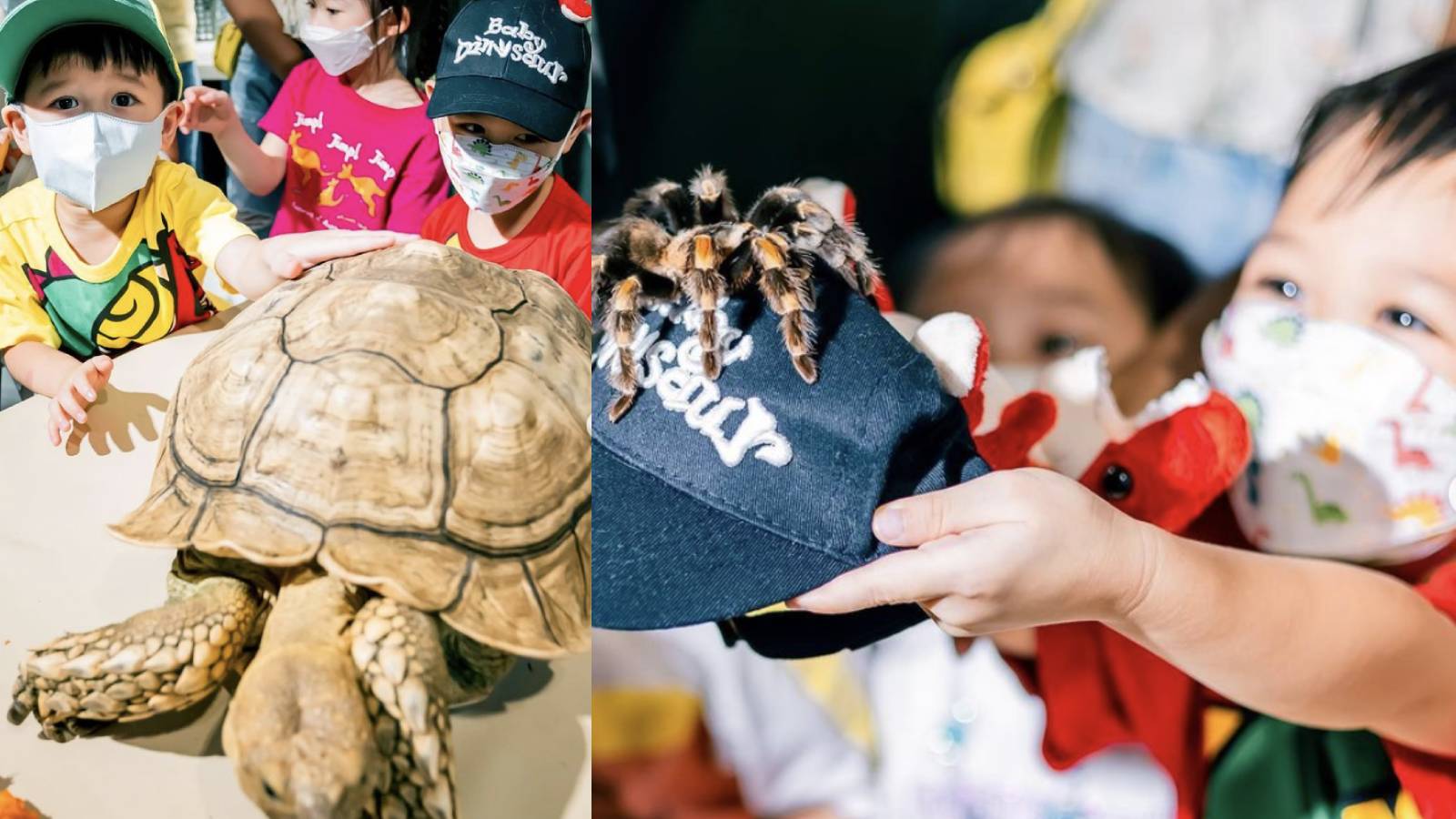 Just look at the joy in Brendan's eyes as he gazes at the spider.
"Ryan really likes animals, particularly dinosaurs and sharks," said Myolie, who decided to invite a few 'guests' that she knew her son would like.
While dinosaurs or sharks were unfortunately unable to 'attend', it seems like Myolie managed to arrange for a variety of reptiles and creepy crawlies to be brought to the party for the kids to interact with. Yes, there were real snakes, chameleons and other animals involved.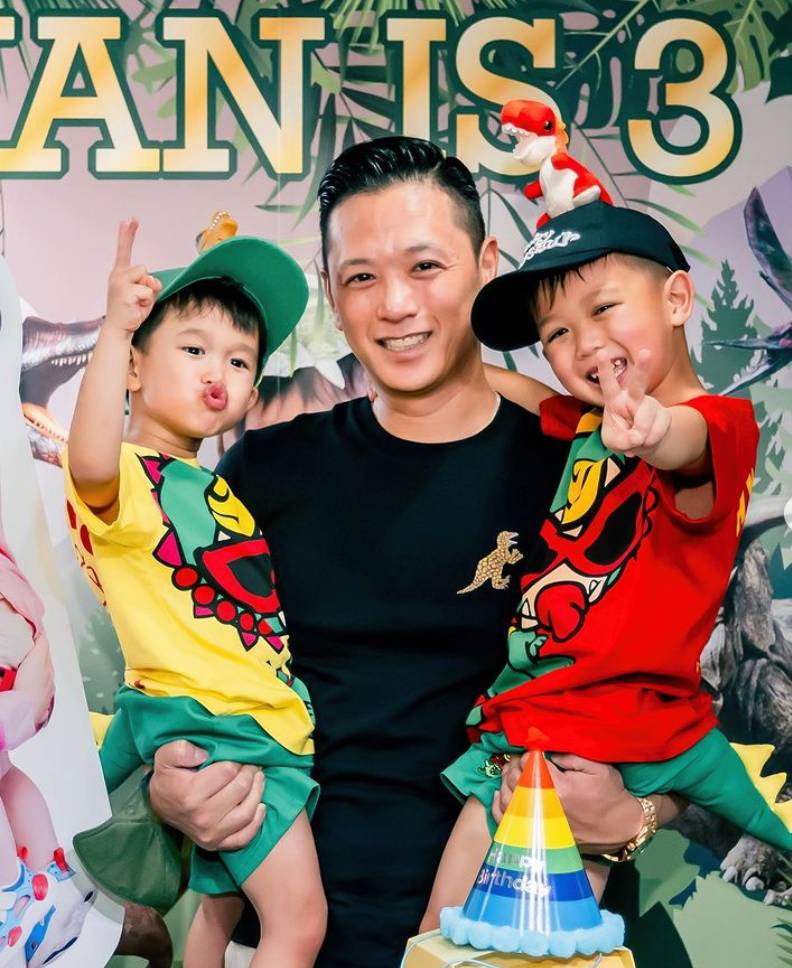 Dad's holding the fort.
"[Ryan] was really happy to be able to celebrate his birthday with so many different animals. The kids were all really brave, if [I] had seen all these [animals], I'd definitely be the first to flee," Myolie quipped.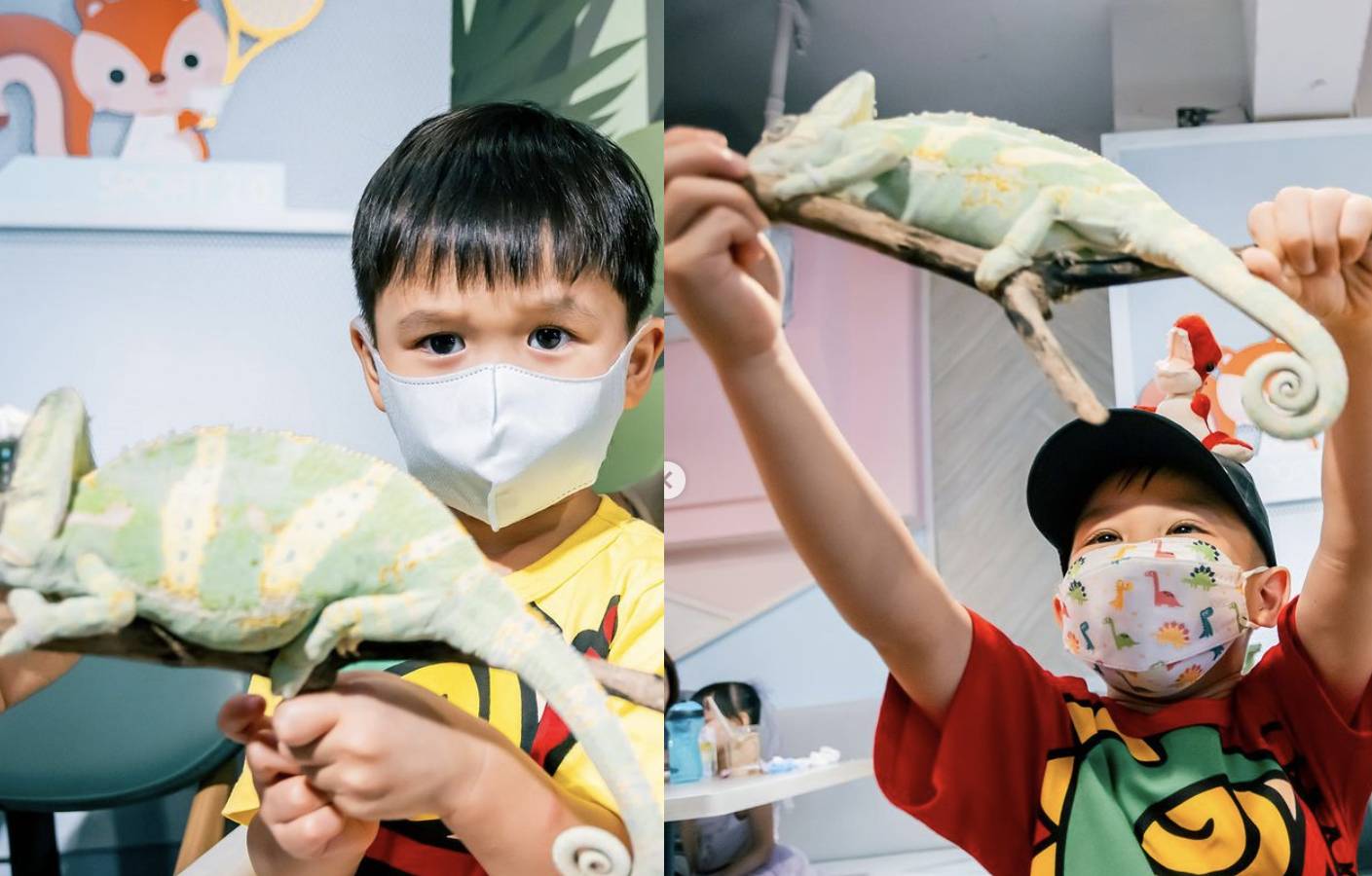 Chameleon fever.
In the pictures Myolie posted, both Brendan and Ryan can be seen getting up close and personal with snakes, a chameleon, spiders, and a giant tortoise. 
Myolie's husband also shared in his Instagram caption that the entire party was actually organised by Myolie, even though she was unable to make it in person.
Talk about being a super mum.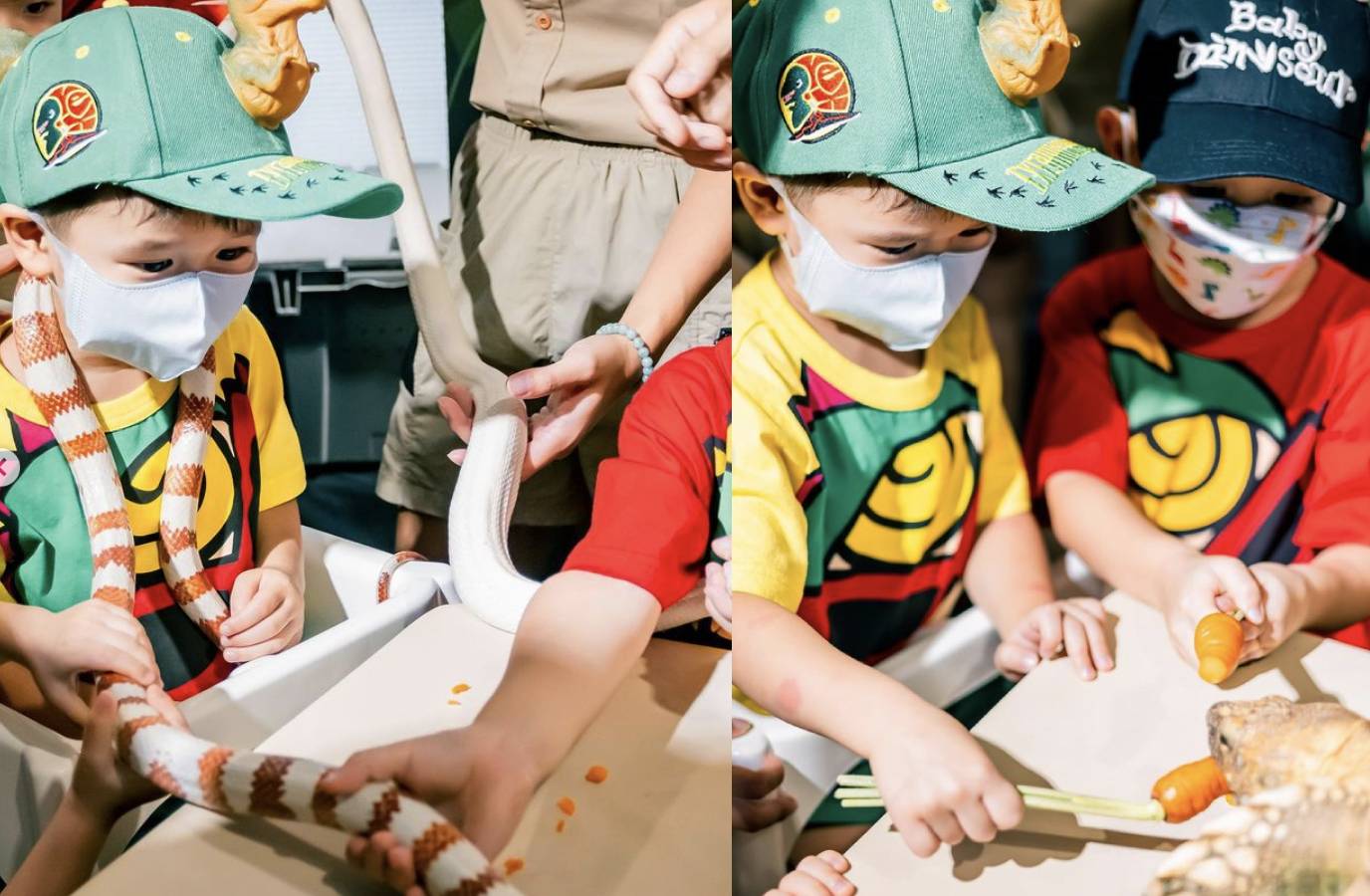 Now that's one unforgettable party.
Photos: Myolie Wu/Instagram, Philip Lee/Instagram