Netizen praises Cecilia Cheung for being friendly and easy-going after meeting her on holiday
Others chimed in with anecdotes about how the mother-of-three's a total mummy role model.
Looks like Hong Kong actress Cecilia Cheung's found her crowd, and it's a far cry from the snark she usually receives from the Internet.
A netizen recently made a post online, sharing that he'd chanced upon the 42-year-old while on holiday in the Sha Tin neighbourhood in Hong Kong, and boy, did he have a good experience.
The netizen shared that Cecilia was out with her second son, Quintus, 12, and that she was in the midst of sharing a snack with him when the netizen spotted her.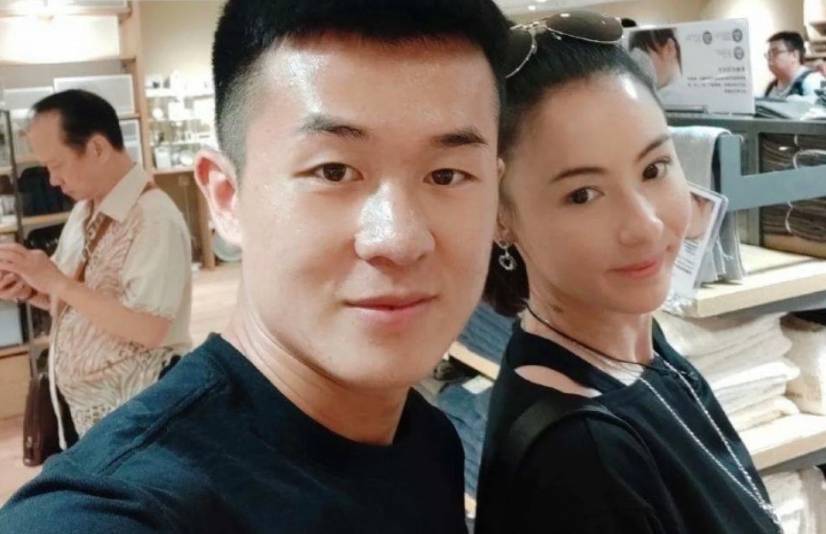 No pic no talk, right? The netizen shared this selfie of him with Ceci in his post.
"My first impression of her was consistent with how she came across in Hong Kong movies, bright-eyed and pure, with an otherworldly aura. When I met her, I felt like my eyes lit up, and she was actually really easy-going," the netizen gushed.
He then went on to share that Quintus was really protective of Cecilia and had a gaze so sharp the netizen felt as if Quintus was "about to attack" him. One wonders how the netizen approached the star?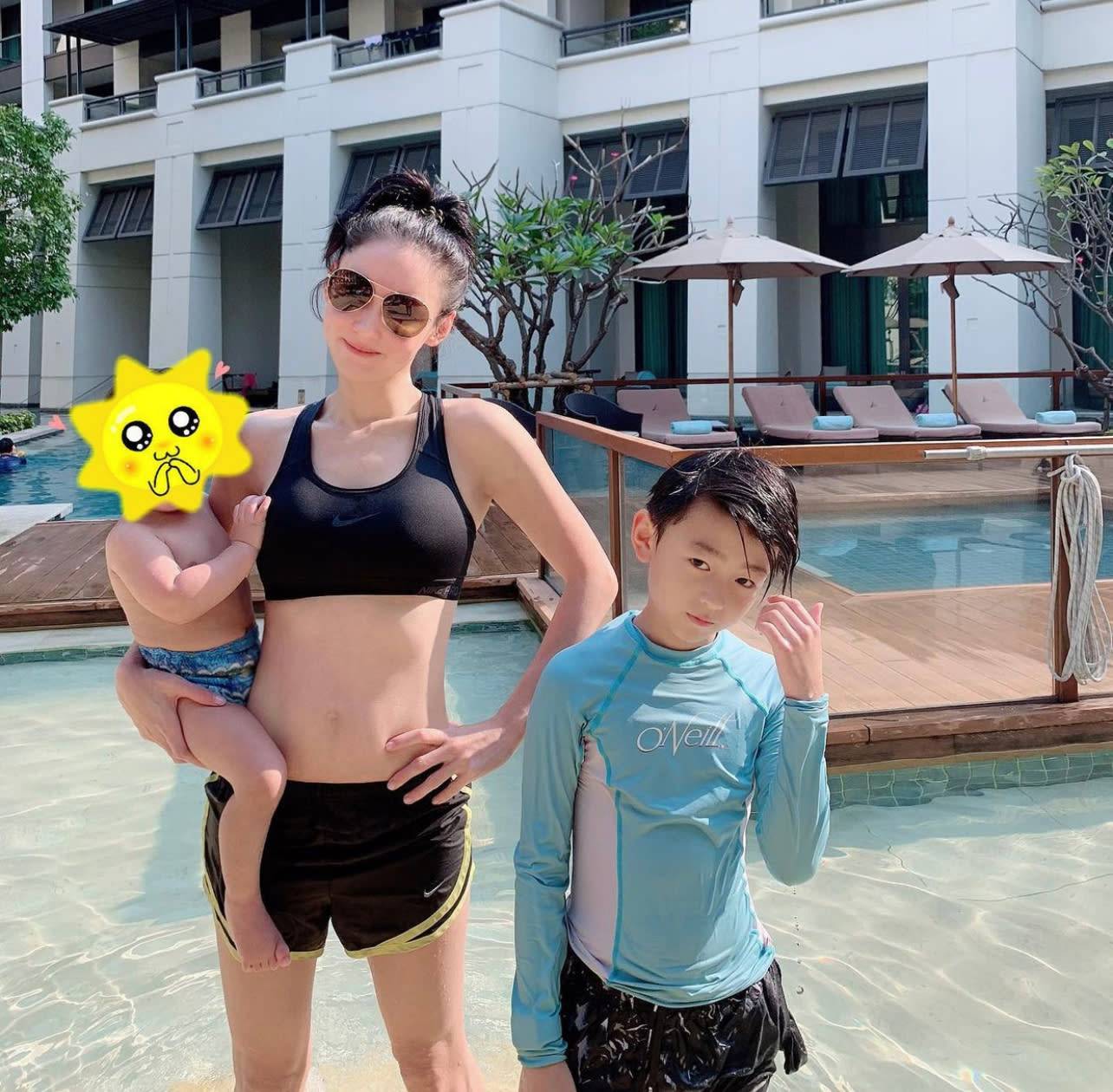 Quintus (in blue) has his death stare perfected.
Of course, the post was well-received by other netizens, with a couple even chiming in with their own anecdotes about how down-to-earth and friendly Cecilia can be. 
Many also commented that the mother-of-three is a role model for other parents. 
Cecilia has two sons, Lucas, 15, and Quintus from her marriage to Nicholas Tse, 42. The couple divorced in 2012, and Cecilia has primary custody of their sons. In 2018, she gave birth to her third son, Marcus, four. Despite the heavy media scrutiny, Cecilia has kept the identity of Marcus' father a secret and has been raising him as a single parent.
"I once saw her and her sons at [Hong Kong] Disneyland, we were in the queue for one of the rides together. To take her kids out in the 30 degree heat is really not easy," one netizen noted.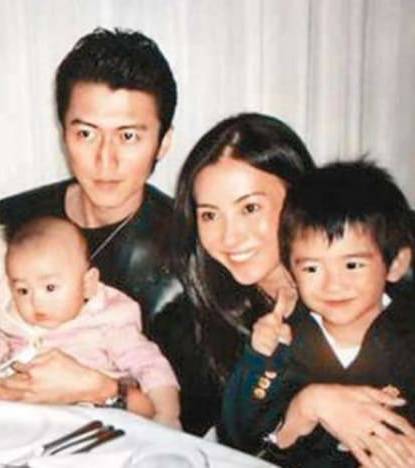 Ceci and Nicholas with Lucas and Quintus.
Others shared Cecilia's reputation for being a dedicated mother, recounting how she teared up during an episode of Sisters Who Make Waves after Na Ying spoke about how she witnessed Cecilia's love for her sons.
It was also reported late last year that Cecilia receives S$14mil in alimony from Nicholas yearly. However, she has yet to spend a single cent, and has been saving it for Lucas and Quintus to access when they're older.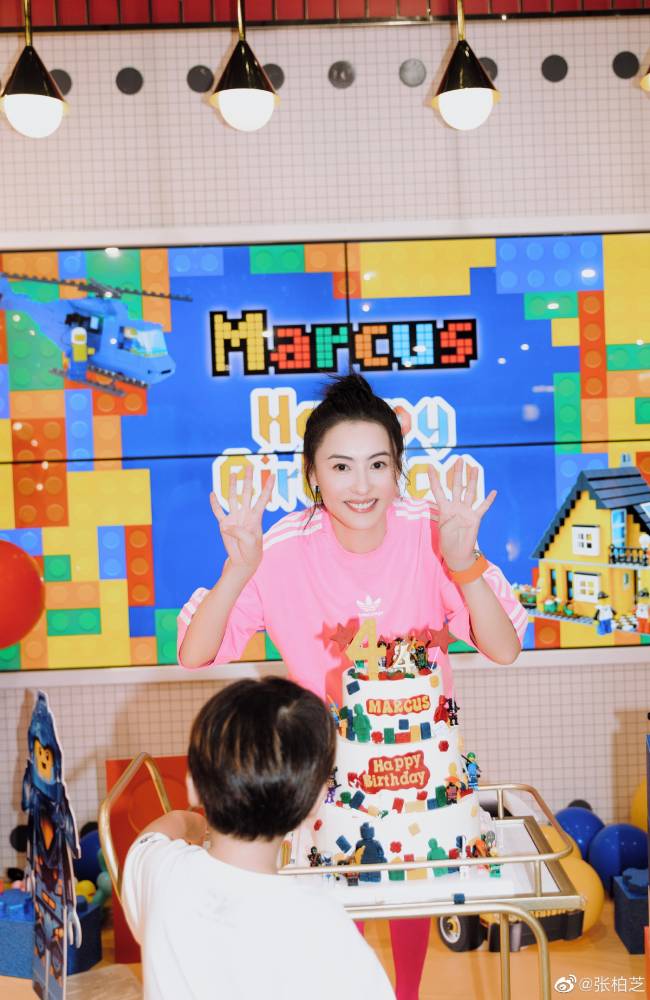 She recently threw a Paw Patrol themed party for Marcus' fourth birthday too.
Photos: Cecilia Cheung/Instagram, PBE Media, Cecilia Cheung/Weibo