Netizen Snaps Pics Of Chow Yun Fat, 67, Looking Really Fit While Out Jogging
The screen icon was also praised for being super friendly to those he ran into.
It's no secret that Chow Yun Fat, 67, is one of the most down-to-earth stars around.

Despite having a net worth of more than S$900mil, the screen legend is often spotted in public living life like a Regular Joe.
The only difference between him and, well, you and I, is that Fat Gor commands the attention of many, even when doing the most mundane stuff, like jogging.
Recently, a netizen spotted Fat Gor jogging alone near Shek Kip Mei Park in Hongkong. Normal stuff, right?
Although he was dressed in a nondescript all-black outfit and was wearing a cap and a mask, he was still easily recognised by the public.
Said netizen did not want to disturb Fat Gor, so she quietly trailed behind him, snapping some pics to remember the moment and to share with other fans online.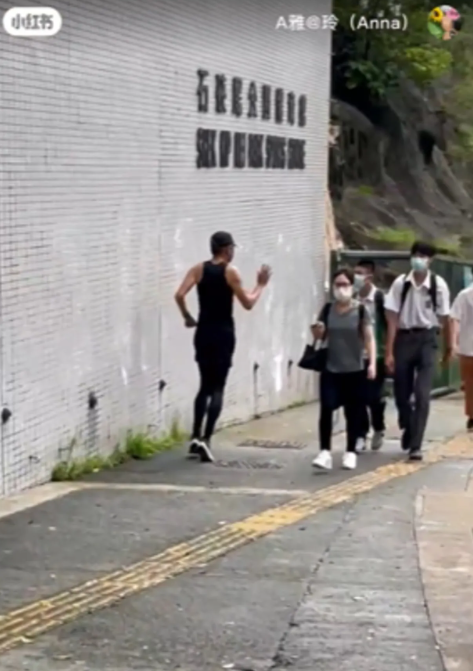 Just casually waving to the passers-by
Fat Gor, who looked tall and slim in the pics stood out amongst the crowd of students and office goers. When he was occasionally recognised by those he passed by, Mr Nice Guy would acknowledge them with a wave.
Many took to the post to praise Fat Gor for his fit bod, leaving comments such as "his back view still looks so young", "his body looks so cool".

Others also complimented him for being so friendly, though we're sure that everyone already knew that about him.
Photos: Chinapress
You can catch Fat Gor in romantic comedy Romancing Star (1987) here on meWATCH or watch it below.