Netizens Dredge Up Old Rumours About Michelle Reis' Alleged Affair With A Billionaire, Say Her Recent ICU Ordeal Is "Retribution"
What a nasty thing to say.
Ever since former Hongkong actress Michelle Reis, 51, revealed her recent near-death experience in the ICU, she's been showered with well-wishes from her fans on social media.
Sadly, with this being the internet, you can also count on really awful people to say just the nastiest things, like how the Miss Hong Kong 1988's health crisis was her "retribution for being a homewrecker".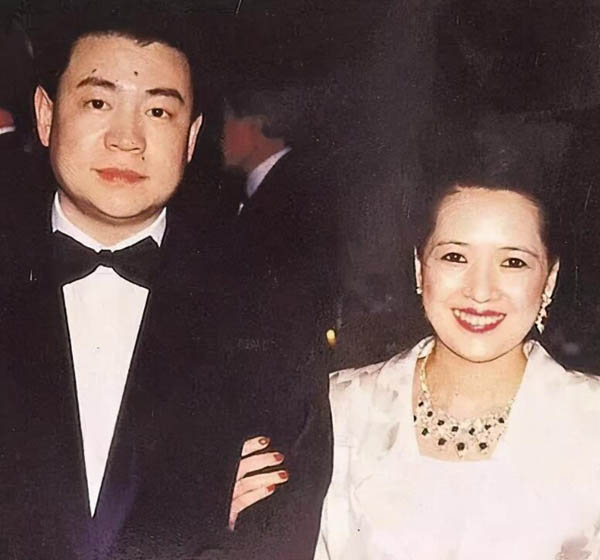 Hongkong billionaire Joseph Lau & his first wife Teresa Po
Here's the alleged backstory: In the '80s, long, long before Michelle married tycoon Julian Hui in 2008, Michelle was rumoured to be the mistress of Hongkong billionaire Joseph Lau, who was then married to his first wife Teresa Po, who died in 2003.
While neither Joseph nor Michelle ever confirmed the affair, Teresa had told the media that "the Li woman (Michelle's Chinese name is Li Jiaxin) is the person [she] hates most".
Teresa was said to have been so upset by her husband's blatant cheating that she suffered a miscarriage.

She had also claimed that Michelle would call her in the middle of the night to say things like, "Joseph will never love you even if he's by your side".

Joseph and Teresa eventually split in 1992.

When Teresa passed away, it was rumoured that she had blamed her sickness on "the woman who caused my divorce", and many people had assumed it was Michelle she was talking about.
Michelle was hospitalised recently
Netizens who still remember (and believe) these old rumours have since taken to Michelle's social media to say that what the star went through was "karma" for what she had allegedly done in the past and that her spate of ill-heath was "a long time coming".

According to reports, these terrible comments on Michelle's post have been deleted, leading netizens to claim that she (or her team) are trying to do "damage control".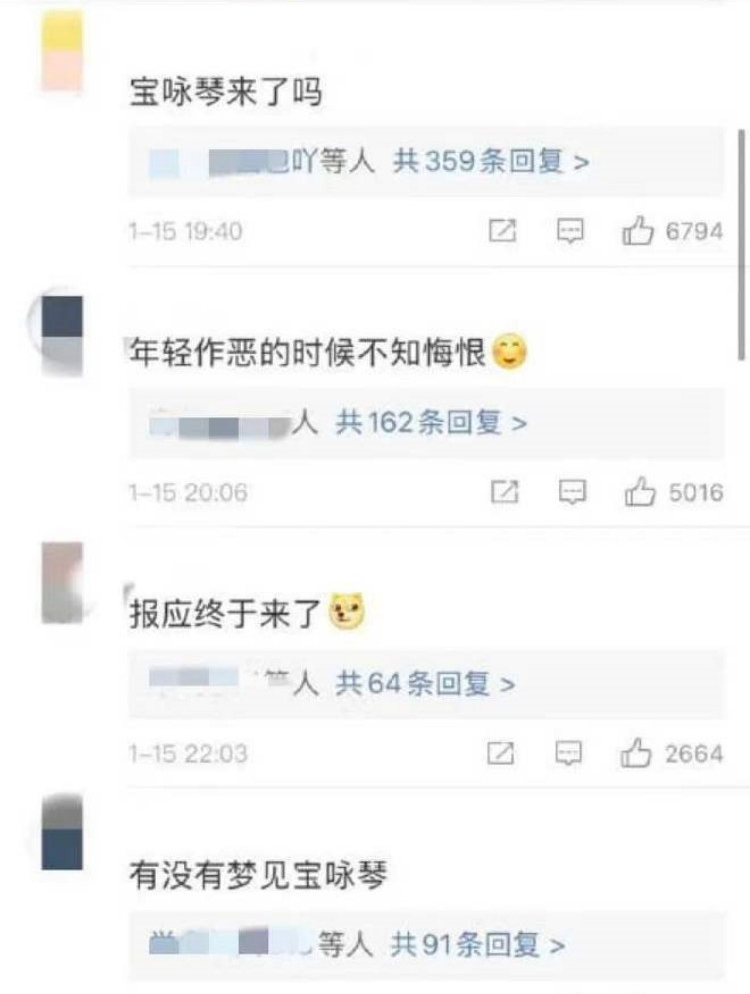 Comments left on Michelle's Weibo see netizens saying that her illness is her "retribution"
Photos: PBE Media