Netizens Have A Lot To Say About This Throwback Photo Of Leslie Cheung, Tony Leung, Andy Lau And Other '80 Stars In Speedos
Beauty standards and sensibilities were different back then, they say.
In a bizarre blast from the past, a netizen posted this throwback picture of some of the biggest stars in Hong Kong entertainment posing in their swimwear. 
And yes, all of the male stars were rocking budgie smuggling Speedos à la Qi Yuwu in The Star Athlete.
Here's the full picture.
The picture was first posted on a Facebook Group for fans of the late Leslie Cheung, with netizens quickly chiming in to identify all eight of the celebs in the picture.
From left to right, we have — actress Jaime Chik, 61, whom you would also know as Michael Miu's wife, Tony Leung, 60, Leslie, singer William Hu, 56, , singer-actress Agnes Chiang, 63, singer Cheung Hing Leung, actor Cheung Kwok Keung, 60, and Andy Lau, 61.
Many netizens were full of nostalgia after seeing the picture, with a couple exclaiming that they "simply don't make stars like this anymore".
Another remarked that the picture was "cute" and "full of youthful spirit".
"What a rare picture!" one netizen wrote.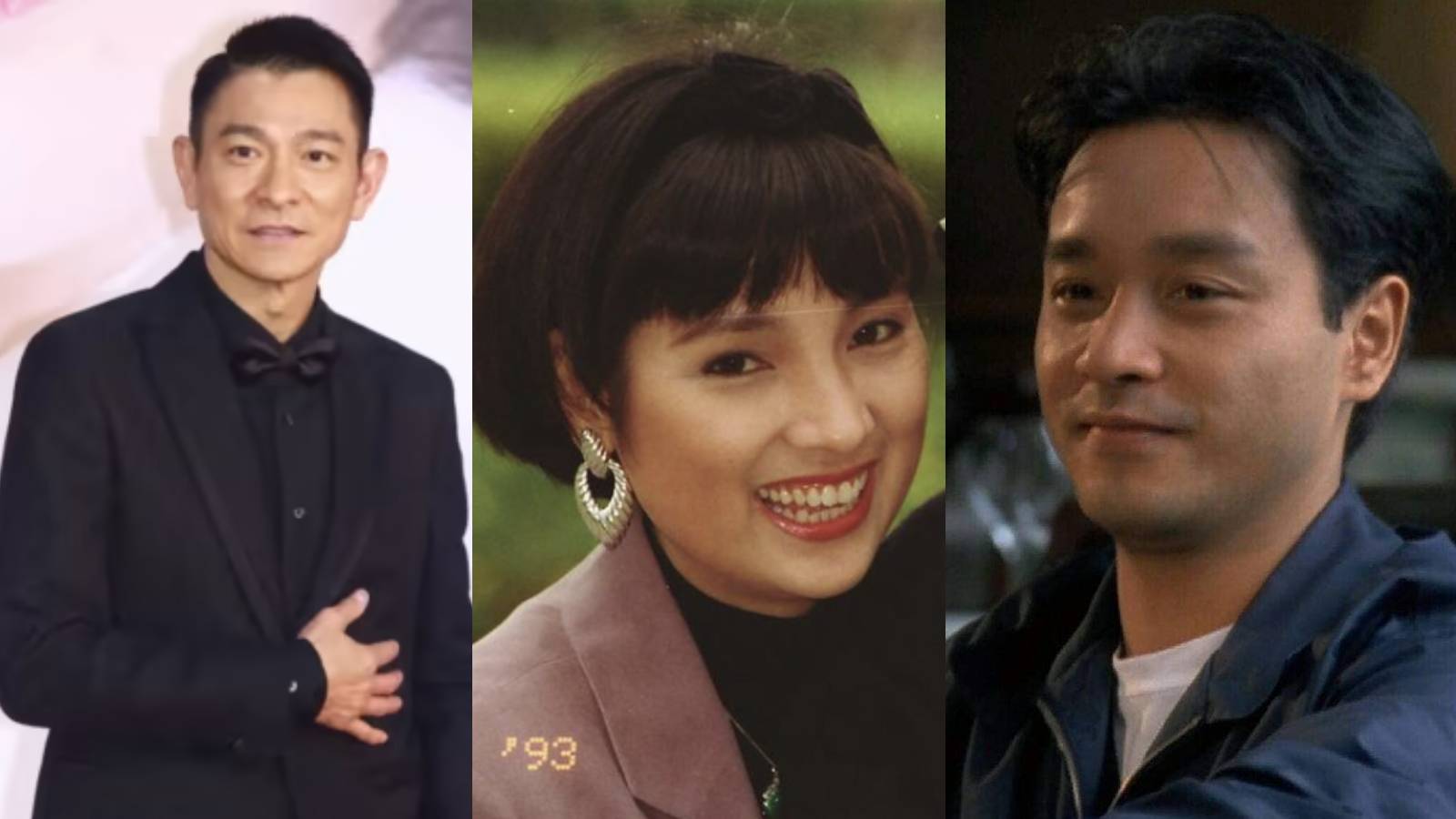 Andy Lau, Jaime Chik, Leslie Cheung
However, it seems like some weren't too enthused by all that skin on display.
"The stars of yesteryear were all stick-thin. Now all the male stars will train themselves up to be muscular," one noted, while another was less reserved with their words, writing: "So terrifying". 
"They actually wore Speedos," yet another netizen exclaimed, with a different netizen chiming in to explain the wardrobe choice.
"Many guys prefer to wear this style [of swimwear], it's more stylish, what's the issue?" the netizen wrote.
Photos: 張國榮國際歌迷會 Leslie Cheung International Fans Club/Facebook, Tony Leung/Instagram, Phoebe Miu/Instagram, PBE Media