Netizens Worry About Jung Ho Yeon's Health After The Squid Game Star Shares Pic Of Herself Looking Very Thin
The actress has been so busy with work in America that she didn't have time to eat.
The main cast members of South Korean Netflix mega-hit Squid Game have been super busy ever since the show propelled them to international fame and popularity, but it seems like the packed schedule may be taking a toll on one of them.
Recently, Jung Ho Yeon, who played North Korean defector Kang Sae Byeok aka Player 067, did an Instagram photo dump of various #OOTDs she sported at different events, and while we have to say that those clothes are absolutely fire, the 27-year-old's appearance has also sparked concerns about her health.
While Ho Yeon was already a pretty established model before landing her first acting gig in Squid Game, she's now even more in-demand than ever, travelling between Korea and America to attend events, pose for magazine covers, and front fashion campaigns.
However, dealing with her newfound success hasn't exactly been easy, with Hoyeon admitting in an interview on Friday (Dec 17) that she lost 4kg in 10 days after Squid Game was released as she didn't even have time to eat while working in the States.
"All the clothes that fit me when I first went to the US are now too loose for me," she said.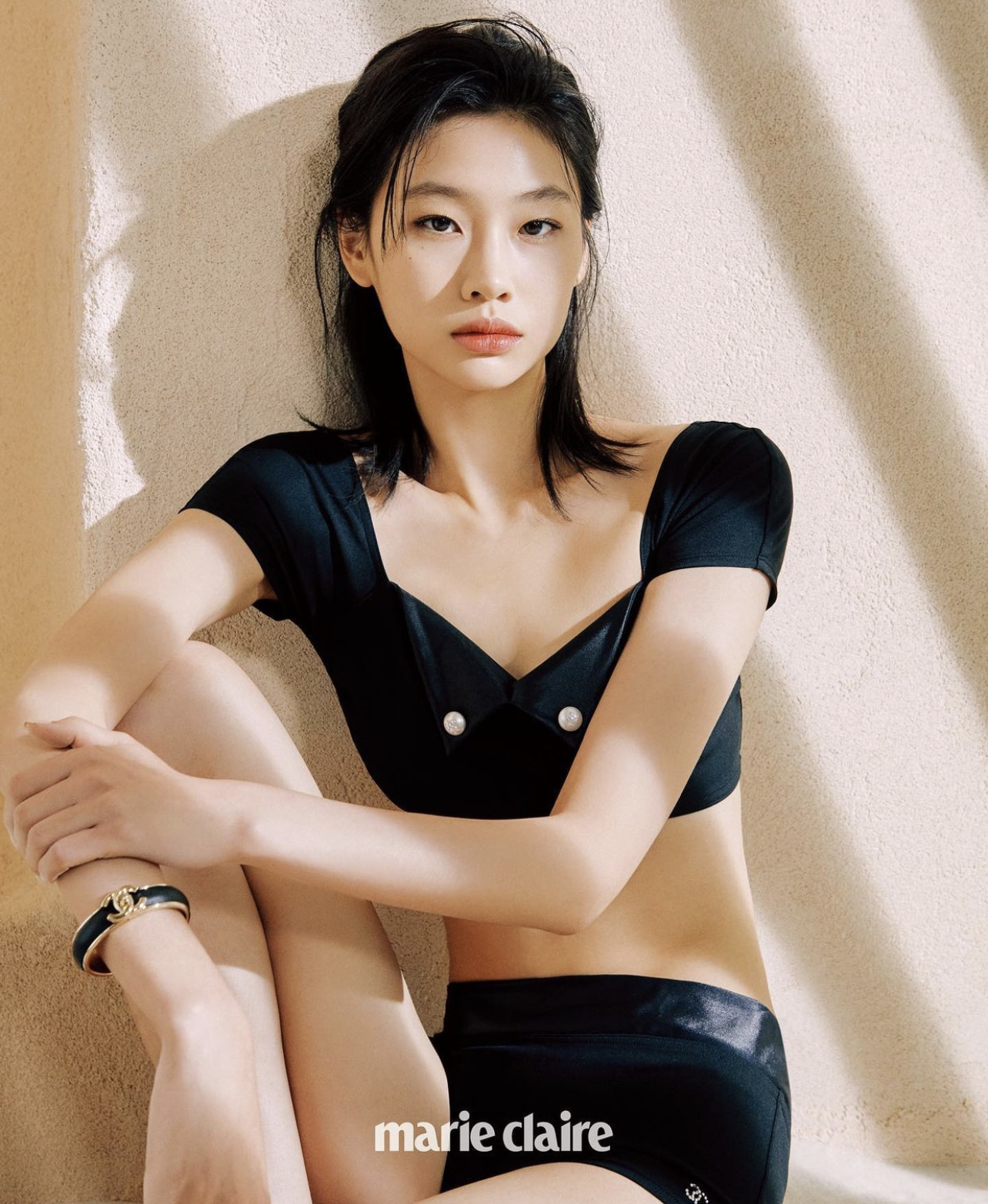 Ho Yeon shared this from a shoot back in July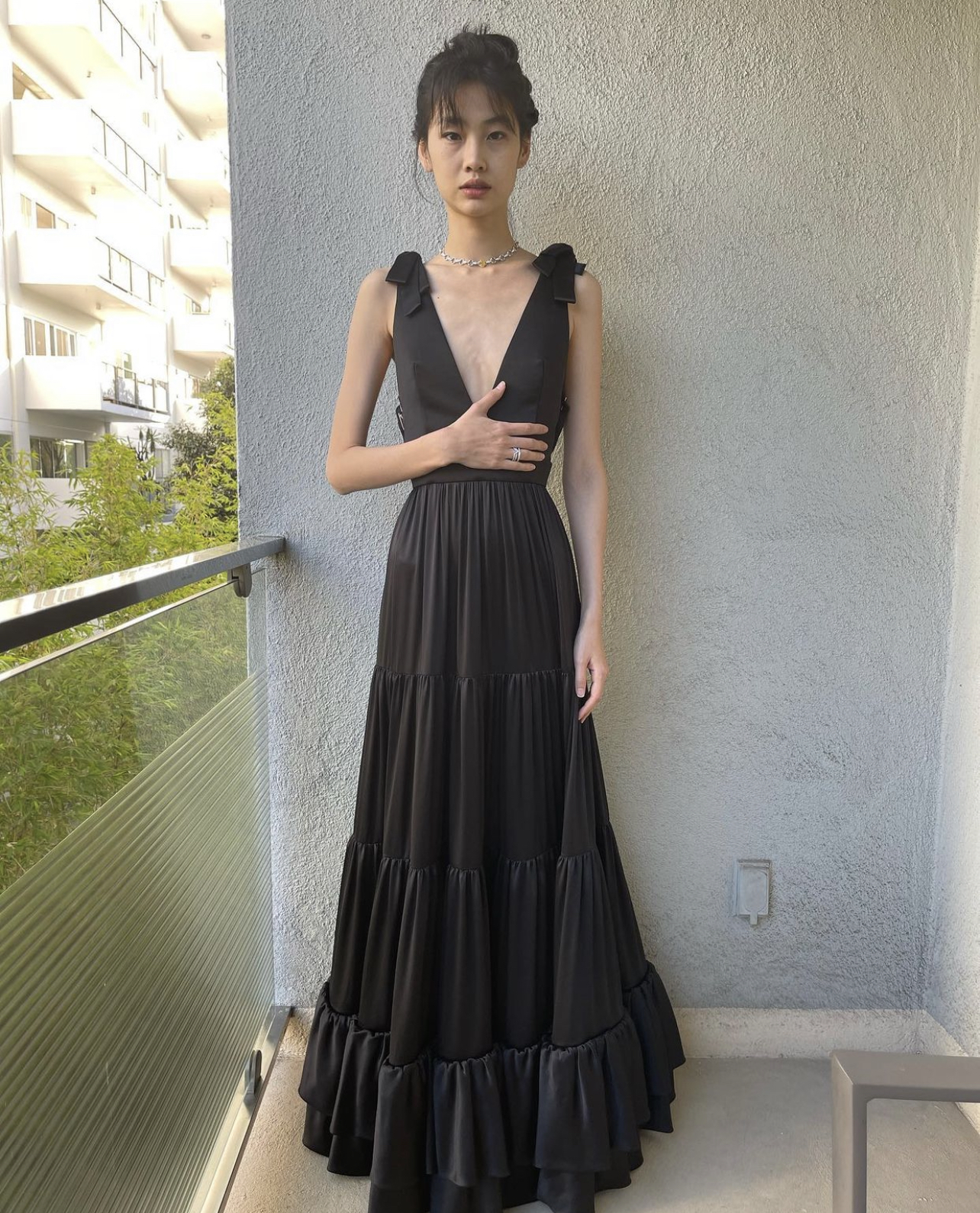 This pic has left netizens especially worried for her health
Her weight loss is indeed apparent in her pics, especially one that features her in a low-cut black dress.
Although Ho Yeon has always been slender, the star's arms and waist look particularly thin in the shot, and her sternum and ribcage can even be seen on her chest.
According to reports, Ho Yeon's official profile states that she is 176cm tall and weighs 49kg, which means that after shedding 4kg, she only tips the scales at around 45kg now.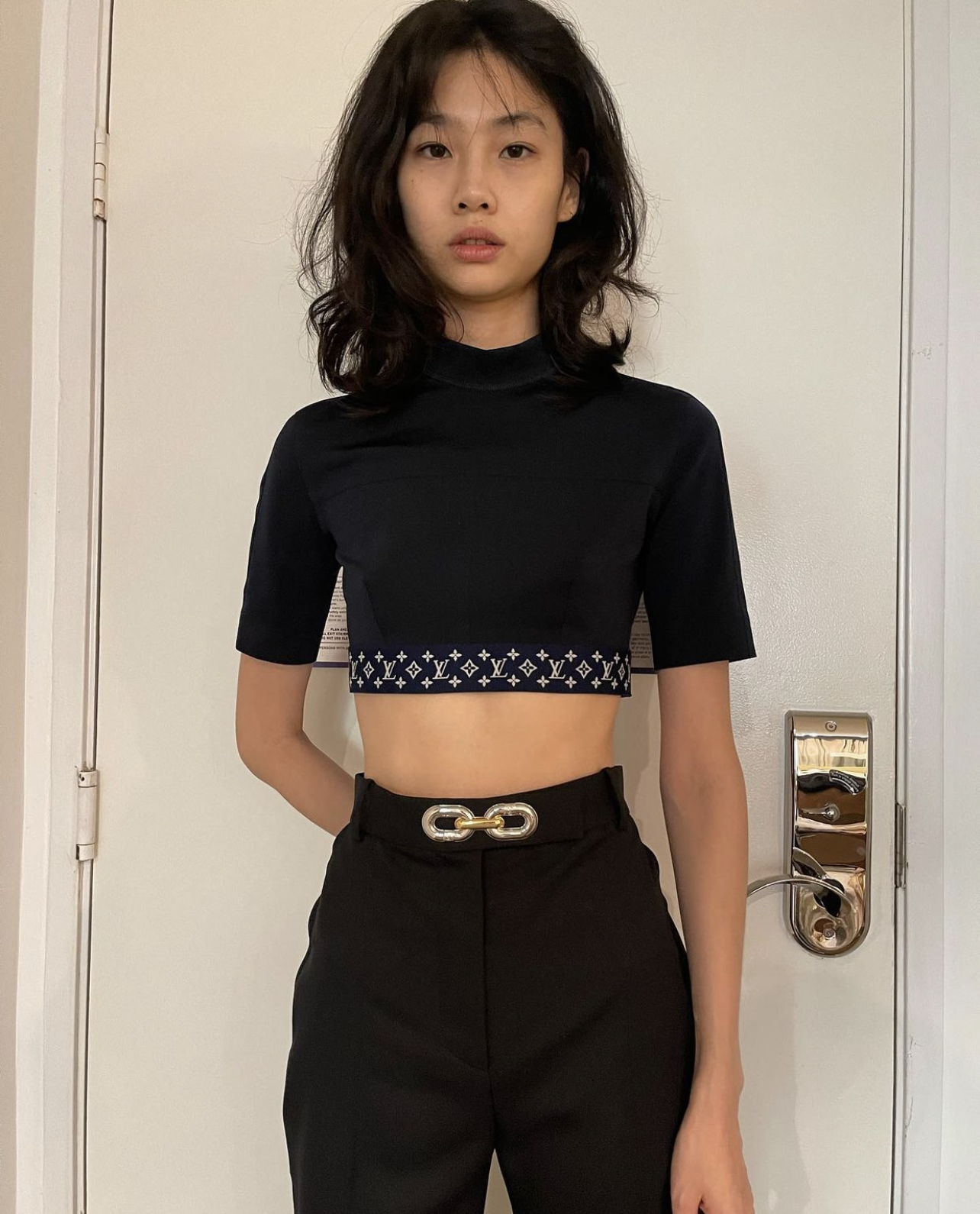 If those numbers are true, then she is severely underweight according to her BMI
Netizens were understandably worried, and left comments such as: "Give Jung Ho Yeon something to eat", "Being slim is good, but it's not healthy to be too thin", and "It's distressing to see her so thin".
Even fellow actress Park Ju Hyun expressed her concern, writing: "My friend, are you going to be left only as bones?"
Unfortunately, Ho Yeon may not have time to slow down as her work schedule is said to be filled up until February next year, but we do hope that she remembers to take good care of herself amidst the frenzy.
Take care of yourself, Ho Yeon!
Photos: Jung Ho Yeon/Instagram