New Mirror Selfie Of Blackpink's Jennie & BTS' V Sparks Rumours Again That The Stars Are Dating
Some fans are speculating that the pic was taken at V's home, while others think it's photoshopped. 
Are Blackpink's Jennie, 26, and BTS' V (Kim Taehyung) dating? That's a question we've been hearing a lot in the past few months. 
Not long ago, a picture of the two reportedly in a car together on Jeju Island went viral, sparking rumours that the two stars are now an item.
Then on Aug 23, a Twitter account shared a picture (see below) that is allegedly taken by Jennie. In the pic, V could be seen getting styled while Jennie is at the back snapping the photo.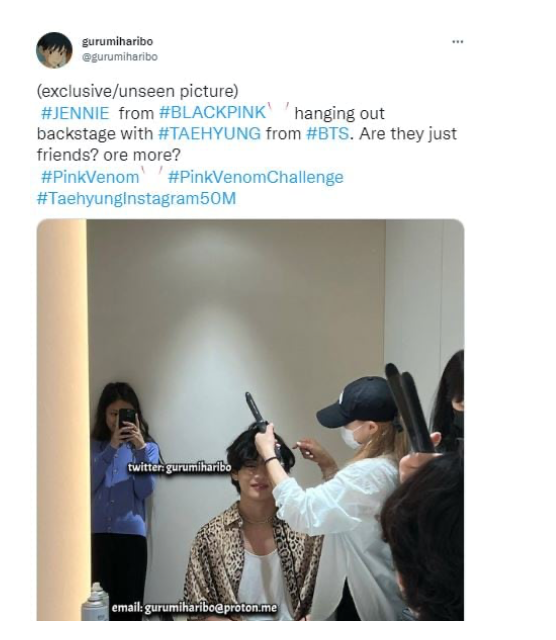 Is that Jennie behind V?
Less than 24 hours later, the same Twitter account posted another photo of the two.
Do you think this picture is real?
In the picture, a man, who is presumably V, could be seen leaning against a woman, who is said to be Jennie. He is using his phone, while she snaps a mirror selfie. 
According to observant fans, the mirror has been spotted in a number of V's older photos, leading to speculation that the abovementioned pic was taken at the BTS member's house. 
On top of that, it's said that Jennie is now in New York promoting Blackpink's upcoming album. V is also reportedly in the Big Apple for work.

In response to the rumours, Blackpink's agency YG Entertainment said: "BLACKPINK will depart [Korea] on August 25, and they will be busy taking on a tight schedule in the United States including the MTV Video Music Awards performance as well as promotional activities for their second full-length album."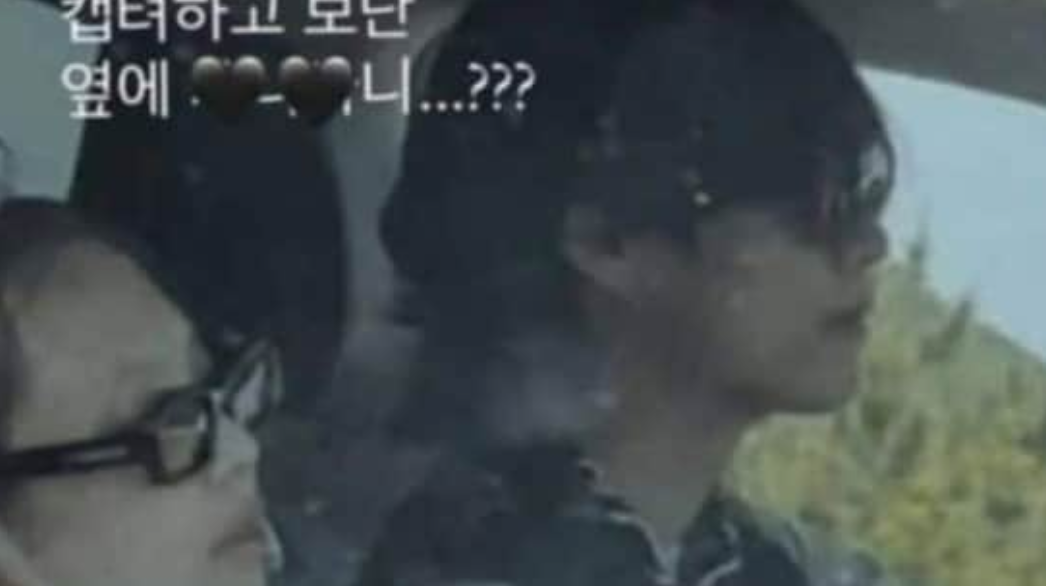 Picture of V and Jennie reportedly at Jeju Island together
Fans of V and Jennie have expressed scepticism about the pics, with some claiming that the pics were in fact photoshopped.  
Some fans have also warned Jennie to be wary of the people around her seeing that there's a high chance that the pics, if they prove to be real, were leaked by someone close to her.
Photos: sinchew, hindustantimes