New Selfie Studio With 11 Immersive Themed Rooms Opens In Aljunied — So You Can Take Next-Level Photos With Just A Mobile Phone Stand
Go to a photo studio to take selfies.
Why go to a photo studio to take selfies when you can do it anywhere, you ask. These aren't just run-of-the-mill, stick-your-arm-out selfies, okay? Think of a trip to a selfie studio as an experience, kinda like visiting an immersive exhibition, without pretending you're not just there for the photo opps.
And if you're traipsing to a photo studio for a shoot, you may as well go the whole nine yards and head to what's touted as Singapore's largest selfie studio. The newly-launched iWan Studio, just a five-minute walk from Aljunied MRT station, spans over 6,000 sq ft (that's almost five five-room flats).


The photo opps at this selfie studio are endless with its 11 zones with over 20 themes, ranging from unapologetically pink Barbie rooms to pretty Parisian gardens. Transport yourself from a tearoom in Japan, and then back to the 90's in Hongkong? No sweat.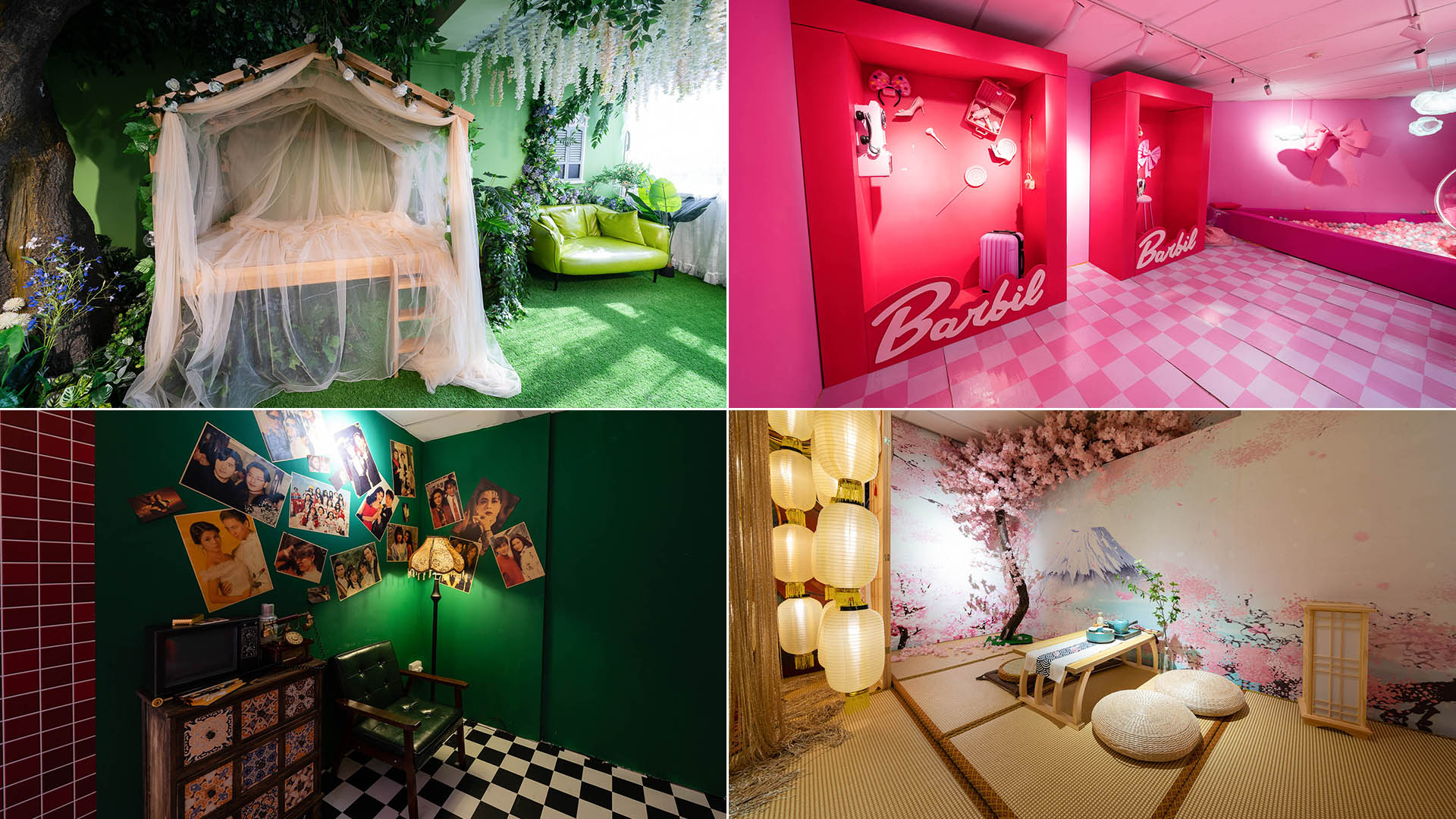 Retro classrooms, tuckshops and fantastical Alice in Wonderland-esque backdrops are also available. One of crowd faves here, however, is the Space Tunnel room (main photo, left), where there's a 3m-long LED floor screen that transforms the room into a futuristic mirrored tunnel room.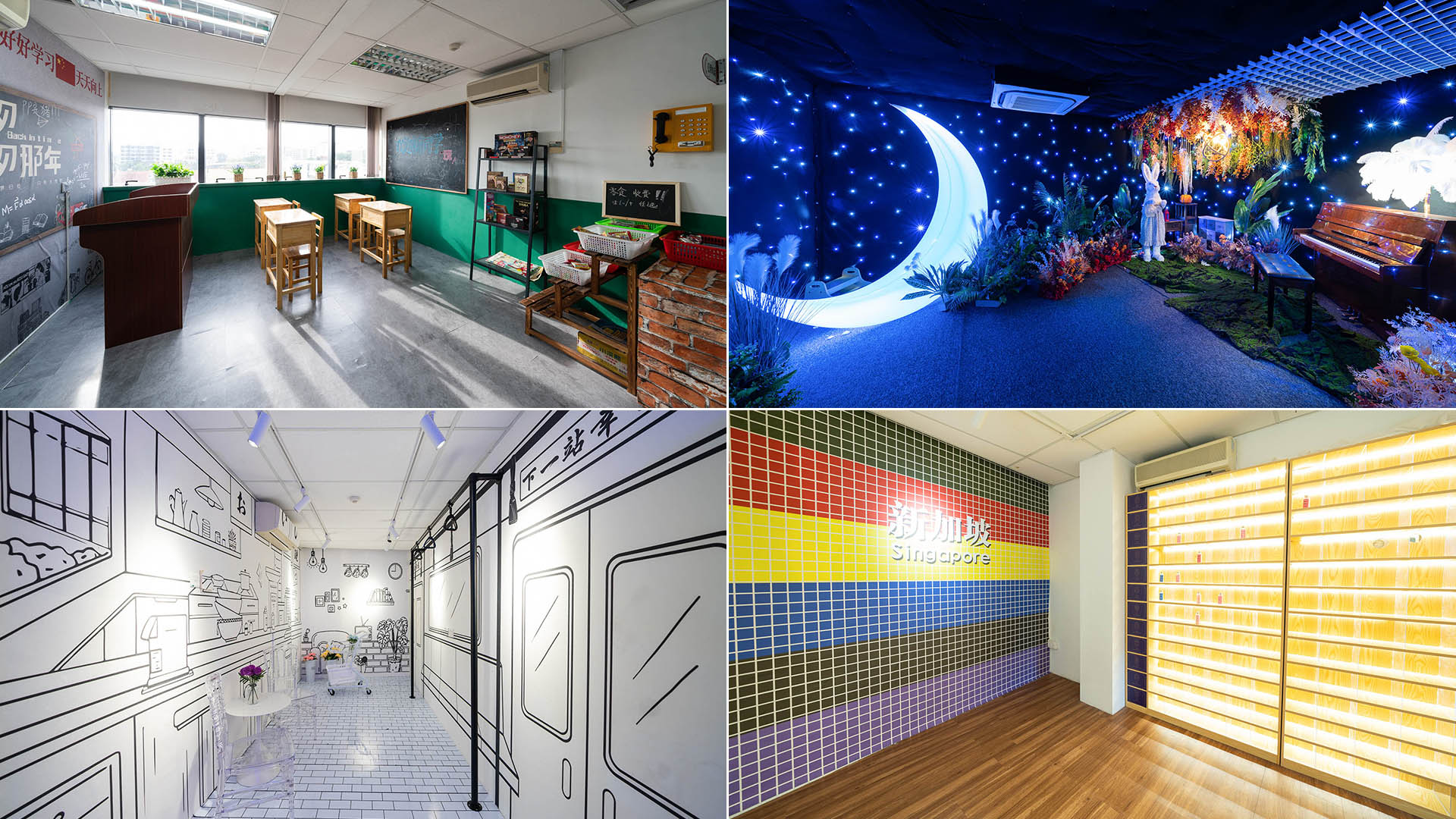 To ensure you get those next-level selfies, the studio also provides matching costumes, accessories, basic touch-ups and styling. On top of that, softbox lighting and mobile phone stands are also provided, so your selfies look as professional as selfies can look.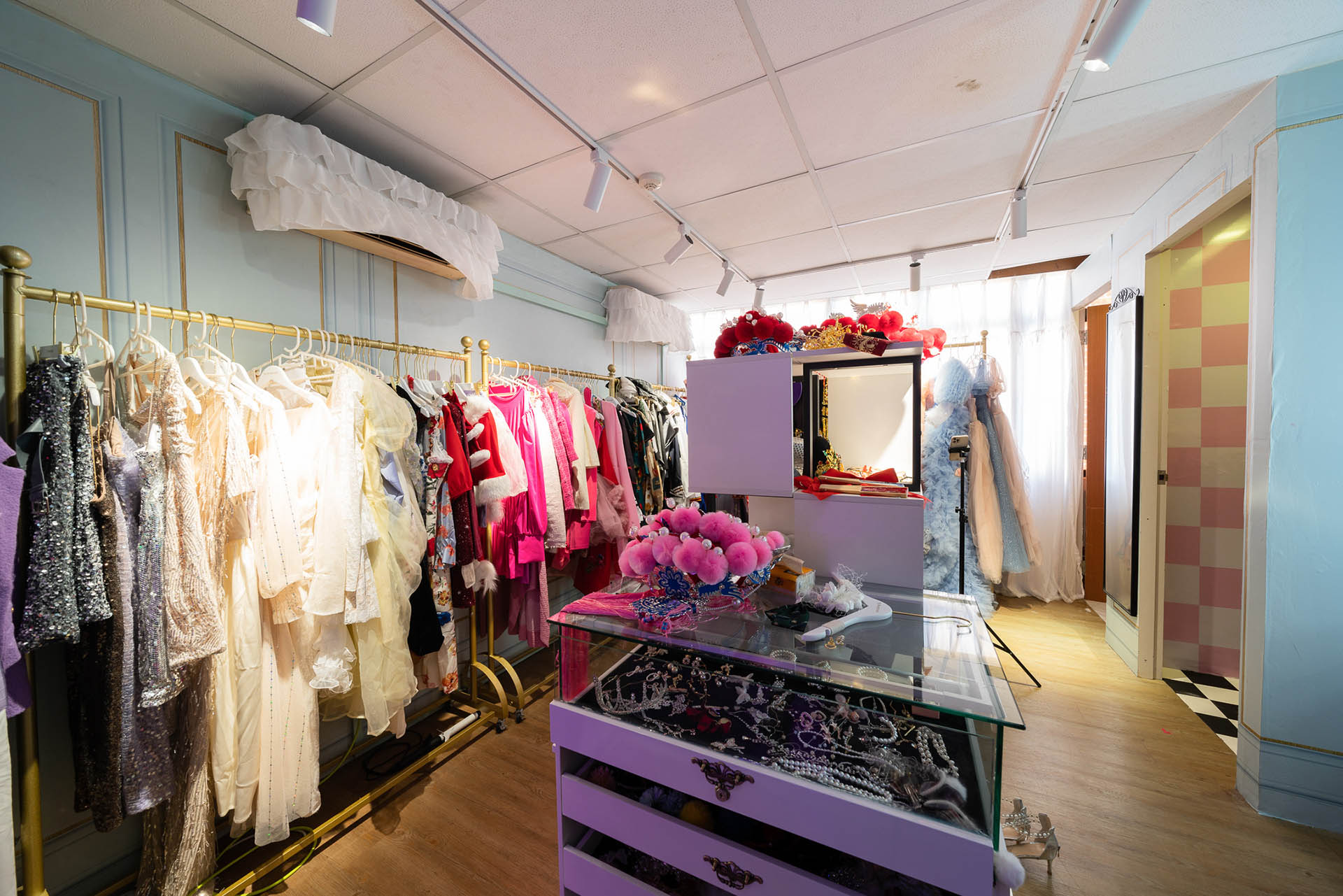 All these are included in the studio's hourly rates — $29.90 per hour for weekdays and $35.90 per hour for weekends and public holidays. Admission is free for kids under six years old, while fees are 50 per cent off for children between six and 12.
However, if you would like to bring your own photographer, there will be extra charges incurred. Hair and make-up services are also available for an additional fee. The space is also available to book for birthdays, solemnisations, anniversaries and other special events.
iWan Selfie Studio is at 12 Aljunied Road, #05-01, KH Plaza, Singapore 389801. Open daily 11am to 10pm. Bookings and more info here.
Photos: iWan Studio