Nicholas Tse Shows Off Impressive Core Strength In Vid; Netizens Say "Faye Wong Is So Lucky"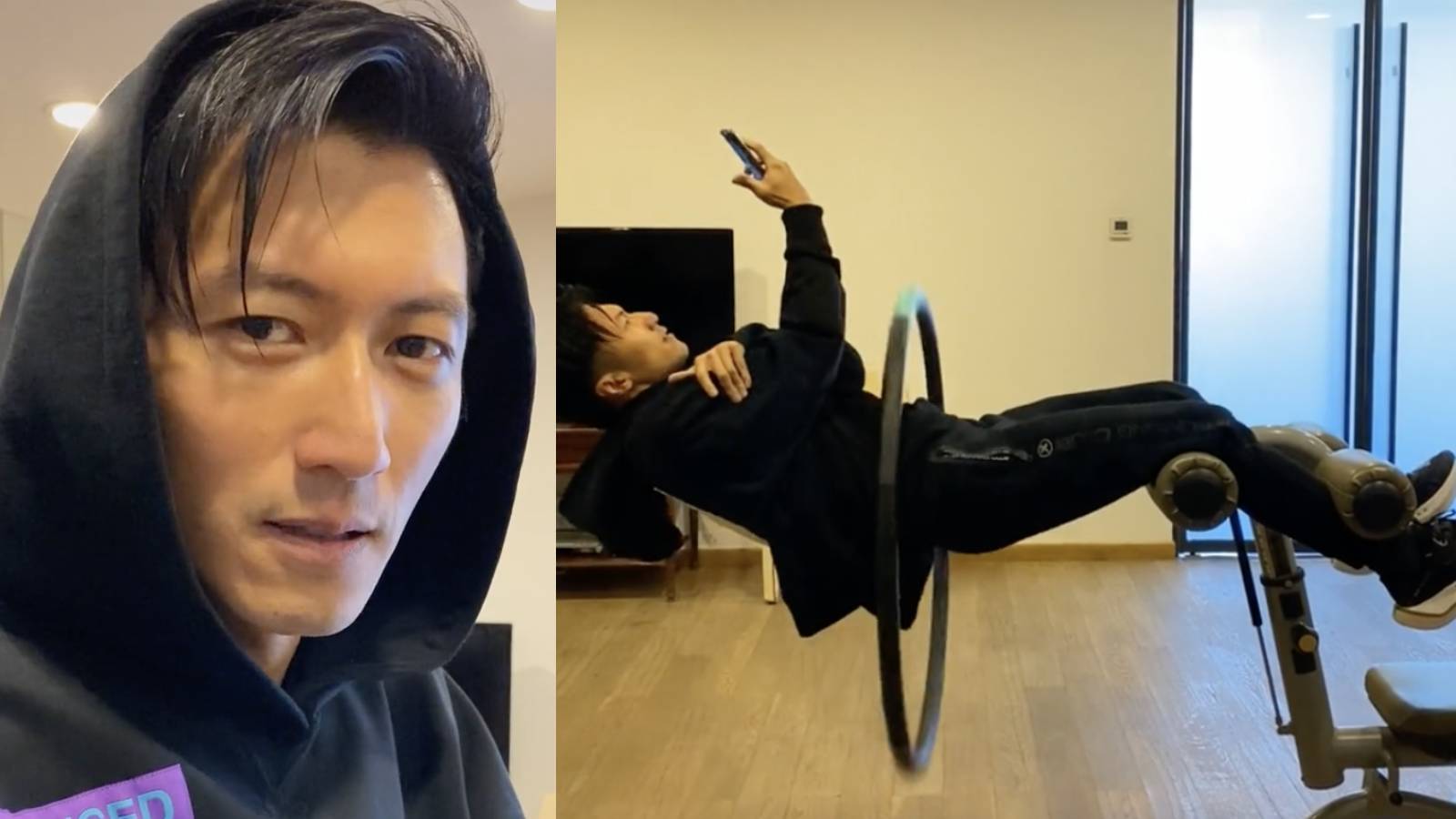 Hongkong actor Nicholas Tse's recent Douyin video, where he displays his very impressive core strength, has stirred up quite a discussion.

In the video posted yesterday (Nov 11), the 41-year-old shared that he'd seen a show two days earlier where an expert had shown off an "aerial hula-hoop challenge".
"There's a fitness expert who said that this move is really hard to do, let's try it out", he said, before proceeding to get in position for the challenge.

With his legs hooked onto a Roman chair so as to suspend himself in mid-air, Nic then started hula-hooping while basically holding himself parallel to the floor.

The gif below will explain what we mean.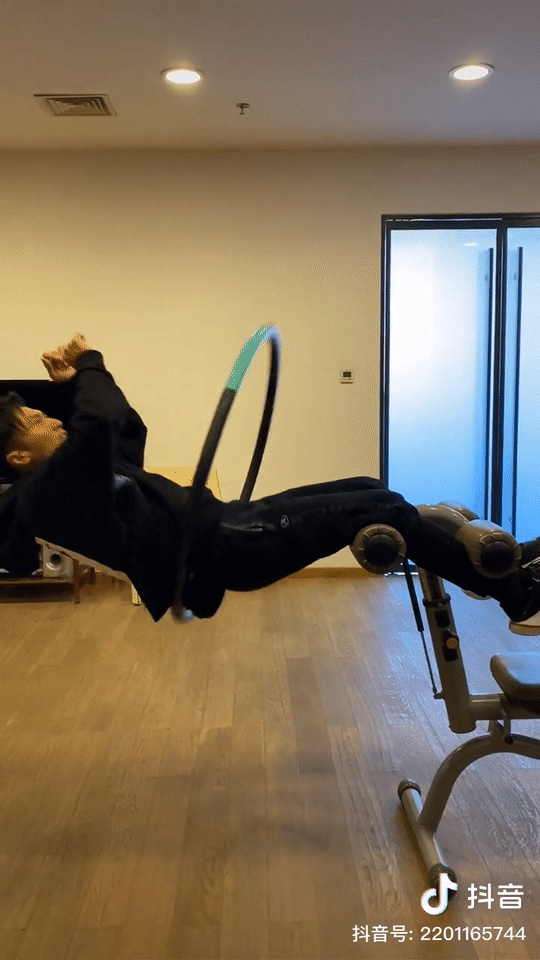 A few seconds in, he turns to the camera coolly, remarking: "Aiya! Let's see what's new on Douyin." He then reaches out to pick up his phone, which he scrolls through all while hula-hooping in mid-air.

Towards the end of the 35-second-long video, he says : "This is still manageable ", before sitting up and ending his 'challenge'.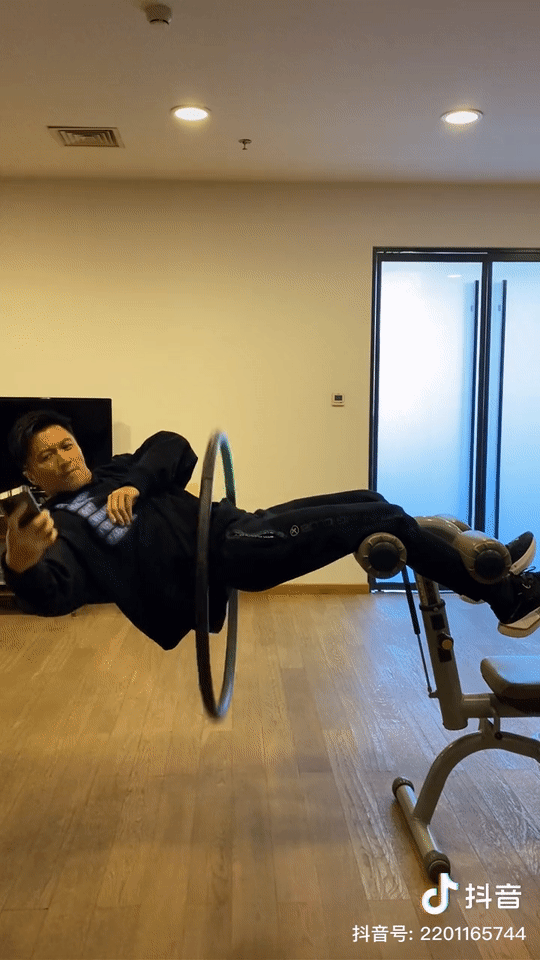 Although Nicholas managed to make the challenge look super simple, netizens who saw the video revealed that the feat's actually really, really, hard to accomplish, and that it requires serious core strength.

"I was shocked silly", one netizen exclaimed in a comment, while another remarked that they thought Nicholas was "showing off a magic trick".

"I think what makes this even more impressive is that his body isn't super jacked, and yet his core's so solid," wrote another netizen.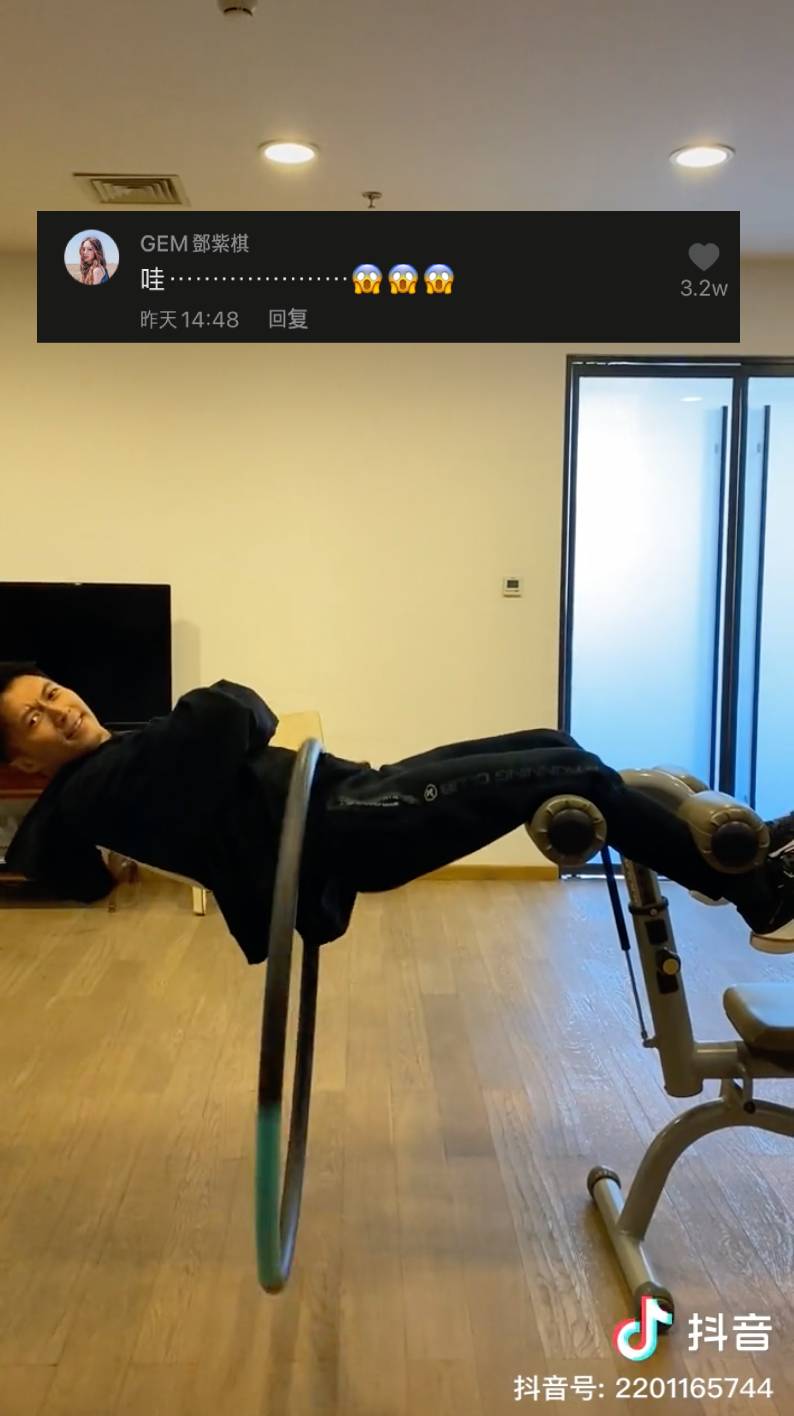 Even Hongkong singer G.E.M couldn't help but leave a comment, writing a simple yet absolutely apt "Wow……..".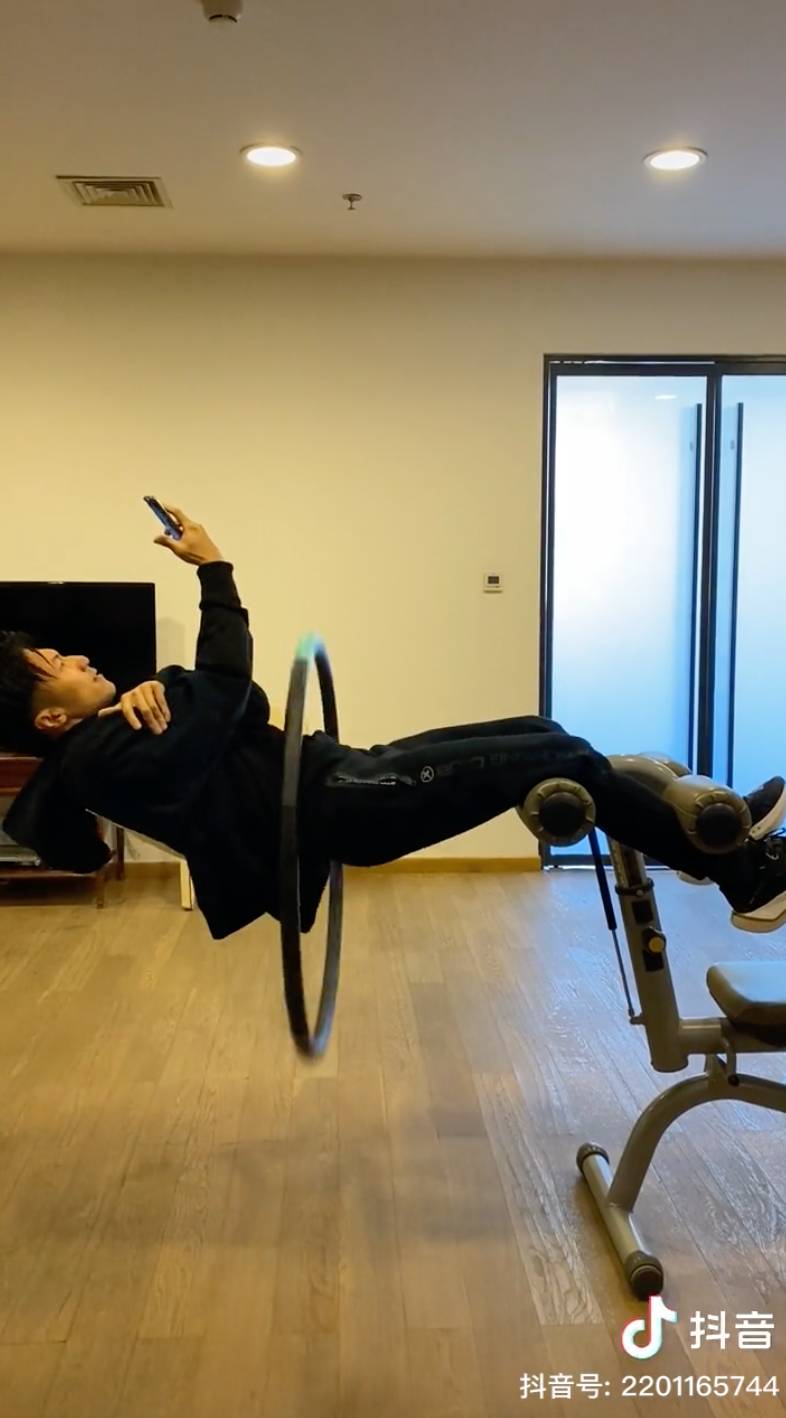 Then there were the netizens who just had to bring up Nic's girlfriend, Chinese pop diva Faye Wong, 52.

"Faye's so lucky", gushed one netizen while another commented: "[You] must've practised this for Faye Wong, right."
Heh.

Photos: Nicholas Tse/Douyin, Nicholas Tse/Weibo