"No One Said Girls Need To Be Skinny To Look Good": TVB Actress Jeannie Chan, 32, After Netizens Mock Her Fashion Choices
All eyes are on TVB actress Jeannie Chan, 32, after she bagged the leading role in the broadcaster's anniversary drama The Beauty of War. 

While many are saying that she might just become TVB's next big thing, Jeannie has also been hit with a lot of criticism.
A week into The Beauty of War's run, netizens slammed the actress for what they say is a "mediocre performance", drawing attention to her "amateur" use of wide-eyed expressions to display emotions ranging from fear to happiness.
Now, it's Jeannie's fashion sense that has drawn the ire of netizens.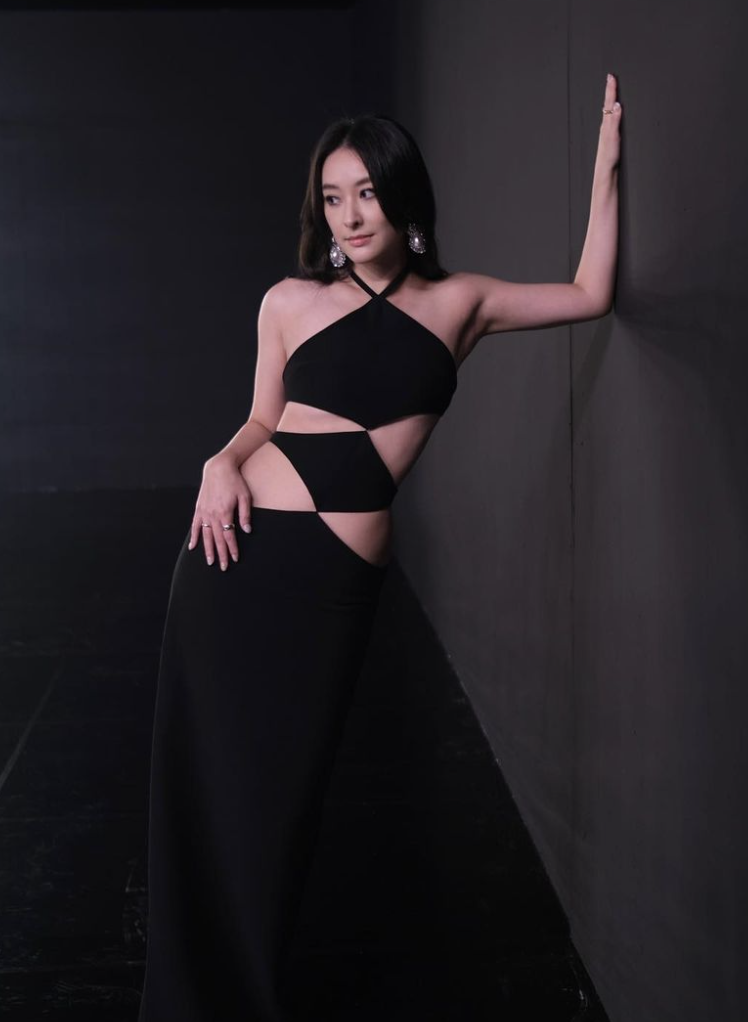 Jeannie in her black cut-out dress
Jeannie recently attended the TVB Anniversary Light Switching Ceremony dressed in an attention-grabbing, body-hugging black dress with cut-outs at her upper torso and waist area.
While there's no doubt that Jeannie looked fantastic, her haters, for some reason, found it fit to fat shame her, commenting that her waist is "too thick" to wear the dress.

Seriously?!
Earlier this month, Jeannie was also invited by various fashion brands to attend Paris Fashion Week.
The actress was well prepared for her trip, and brought with her many outfits.
However, netizens were far from impressed with Jeannie's fashion choices.
Netizens did not like this look she wore to the Sacai show
This feathered look was also widely panned
This was not the first time Jeannie's sense of style has been mocked.

When she attended Paris Fashion Week in 2019, the white bodycon bareback dress she wore then was likened to a traditional Chinese dudou.
Jeannie's outfit from three years ago, when she also attended Paris Fashion Week
When asked about being called a "fashion car crash", Jeannie clearly didn't agree with her haters.
"Three years ago, when I attended Paris fashion week, the stylist and I had some differences in opinions. Besides, I also often worn [more common] "goddess-style" dresses in Hong Kong, and I really like the over-the-top looks I wore this time [in Paris]," said Jeannie.
As for the comments that said she "was highlighting her own imperfections", Jeannie had the perfect comeback.

"I don't mind having meatier arms, no one said girls have to be skinny to look good, as long as [we] love our own bodies and have confidence, I think [we] can wear anything!" she said.
Photos: Jeannie Chan/ Instagram, Chinapress