NOC's Samantha Tan Points Out Inaccuracies In Sylvia Chan's Apology, Asks For "Support For Upcoming GoFundMe"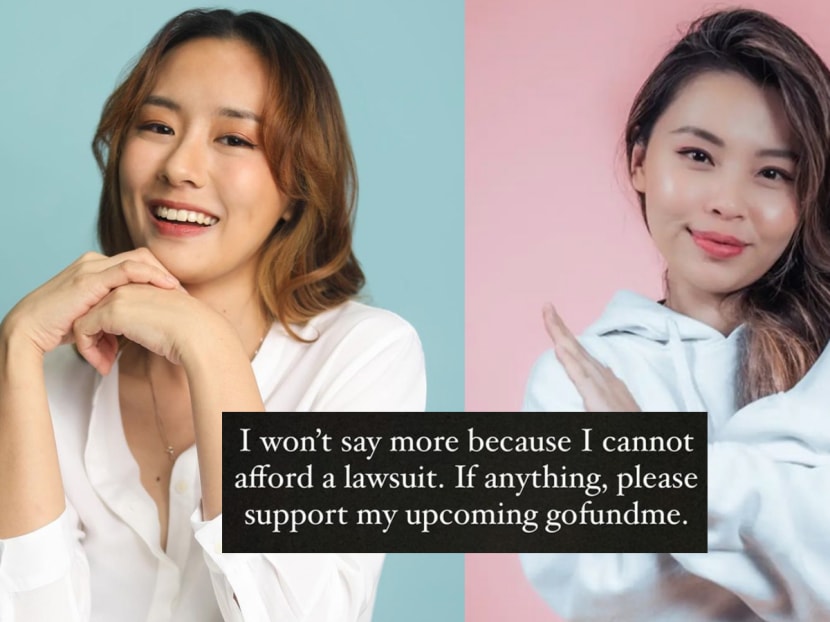 Night Owl Cinematics (NOC) co-founder Sylvia Chan, 33, who has been accused of employee abuse by anonymous IG account @sgcickenrice, apologised in a statement yesterday (Oct 13), acknowledging that her "expressions may have been harsh" but she had "no intention to upset anyone".
However, less than a day after Sylvia's apology, NOC talent Samantha Tan, 27, whose alleged mistreatment by Sylvia was what ignited this saga, pointed out inaccuracies in the statement.
In Sylvia's apology, which took her more than a week to issue, she said Samantha, who joined and eventually won NOC's reality show kNOCk Out!, "had an existing three year bond with a government agency".

Sylvia stated that she only found out about that "late into production".
According to Sylvia, that revelation really "upset" her as Samantha "would not be able to sign a full-time contract with [NOC], which was the grand prize of the show".
However, in a series of Instagram Stories posted today (Oct 14), Samantha, who is a full-time preschool teacher, clarified that she "signed the talent contract with NOC before filming [for kNOCk Out!] began".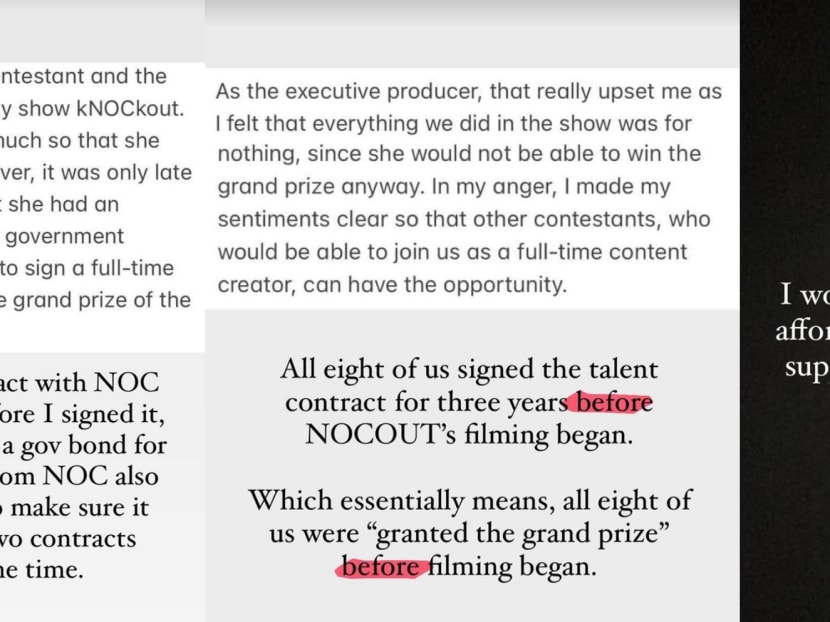 "Before I signed it, I made it clear that I had a [government] bond for three years, and the lawyer from NOC also reviewed my contract to make sure that it was okay that I have two contracts running at the same time," wrote Samantha, who graduated from the Singapore University of Social Sciences with a degree in Early Childhood Education last year.
She added that all eight contestants had each signed the three-year talent contract before shooting kNOCk Out!, explaining that it "essentially means [that] all eight of us were 'granted the grand prize' before filming began".
In another IG Story, Samantha wrote that she was not able say more because she "cannot afford a lawsuit".
"If anything, please support my upcoming GoFundMe," she added.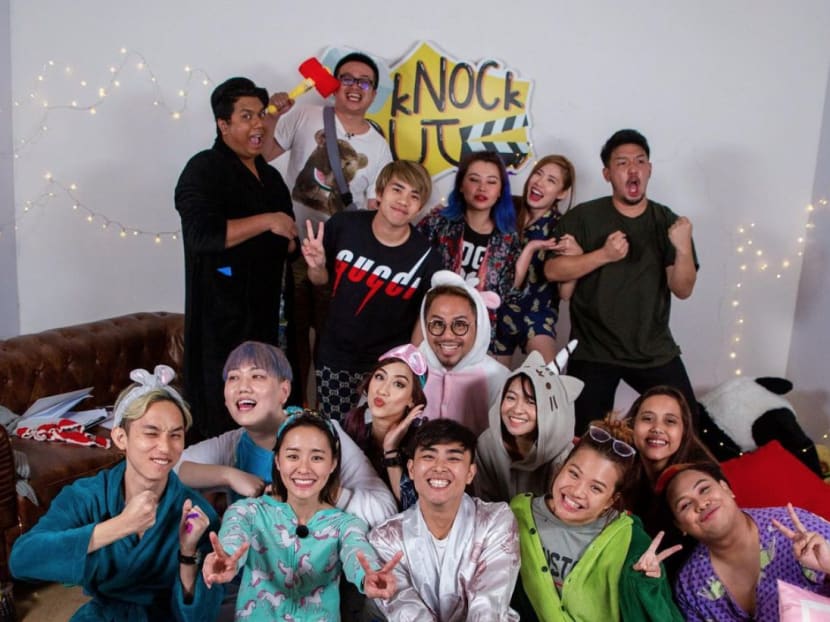 In Sylvia's Oct 13 apology, she said she "did not live up to the standards expected of [her]", acknowledging that there were "instances where [her] emotions overrule [her] better judgement".

"Upon reflection, my expressions may have been harsh. However, it was never my intention to upset anyone," she added.

She also said that she "assumed that [her] behaviour [was] accepted fully by the people around [her] and that she was "driven by work and did not think of how it would affect the bigger picture."

"I always thought that a leader should be tough and now I realise that I may have come on too strong and people have now perceived to me unkind and rude," she said.

Sylvia revealed that she has been "removed from NOC's lineup of artistes" as she believes that she does not deserve the current job opportunities [that] NOC offers . It is unclear if Sylvia, who is NOC's CEO, will remain in a management position in the company.

She also implored the public to continue supporting NOC.

"It is heartbreaking to see NOC, a company which has provided love and laughter to its audience and a stellar track record of campaigns for clients for almost 10 years, be taunted by an anonymous account intent to cancel and destroy them through this campaign against me. It is equally soul wrenching to helplessly witness brands and creators who have worked with me get harassed by association. I hope that this would stop," she wrote, adding that she would take this time to reflect.

"I promise to become kinder, more patient and more thoughtful," she wrote.
Here's Sylvia's apology in full: