Old Pics Of Andy Lau In Tiny Denim Shorts Go Viral
Netizens aren't feeling the look on the Heavenly King.
Recently, a Taiwanese netizen took to Facebook to share her "personal collection" of Heavenly King Andy Lau pics from an event many years ago.
In the pics, which have since gone viral, Andy was seen posing in a denim jacket and a pair of very short denim shorts.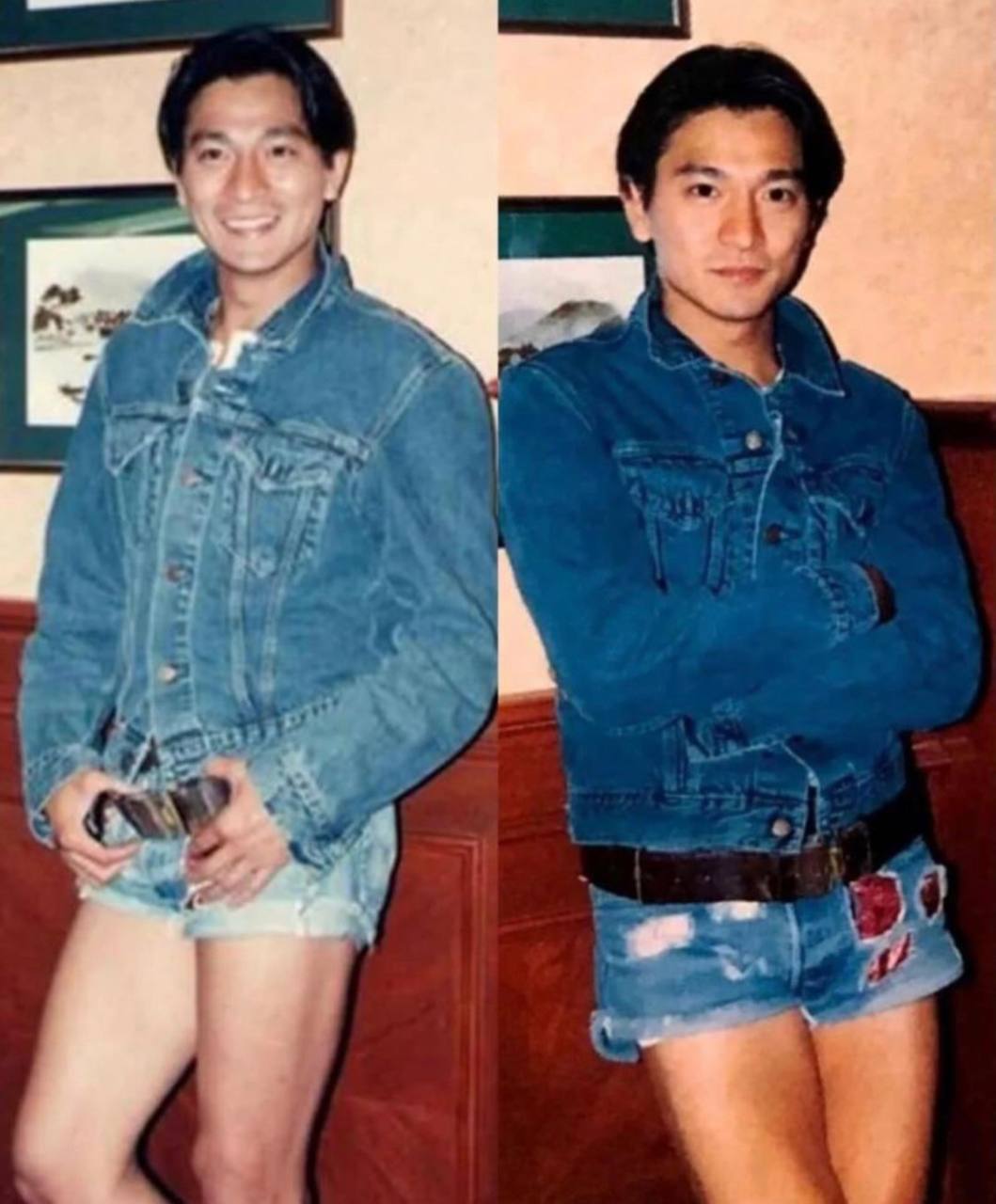 How would you rate this look?
And let's just say netizens are not liking the pics.
"They don't [make me] feel too good," lamented one netizen. 
"His upper body looks great, but his lower body opens up a whole new world," wrote another.
One netizen also scoffed that they "can only accept Nobita Nobi (from Doraemon) wearing shorts, other guys all can't..."
However, some netizens also defended the Heavenly King. "You can't judge past fashion trends with current mindsets," said one such netizen. 
"In the past, men always wore these kind of shorts while women wore long pants, now it's the other way around," explained another. 
That wasn't the only time Andy was seen baring his legs in tiny shorts.
In 1991, while shooting Eric Tsang's action movie Come Fly the Dragon, Andy also donned super short shorts that showed off his toned gams.
And surprise, surprise, guess who was rocking 'em shorts with Andy at that time? That's right, fellow perennial heartthrob Tony Leung.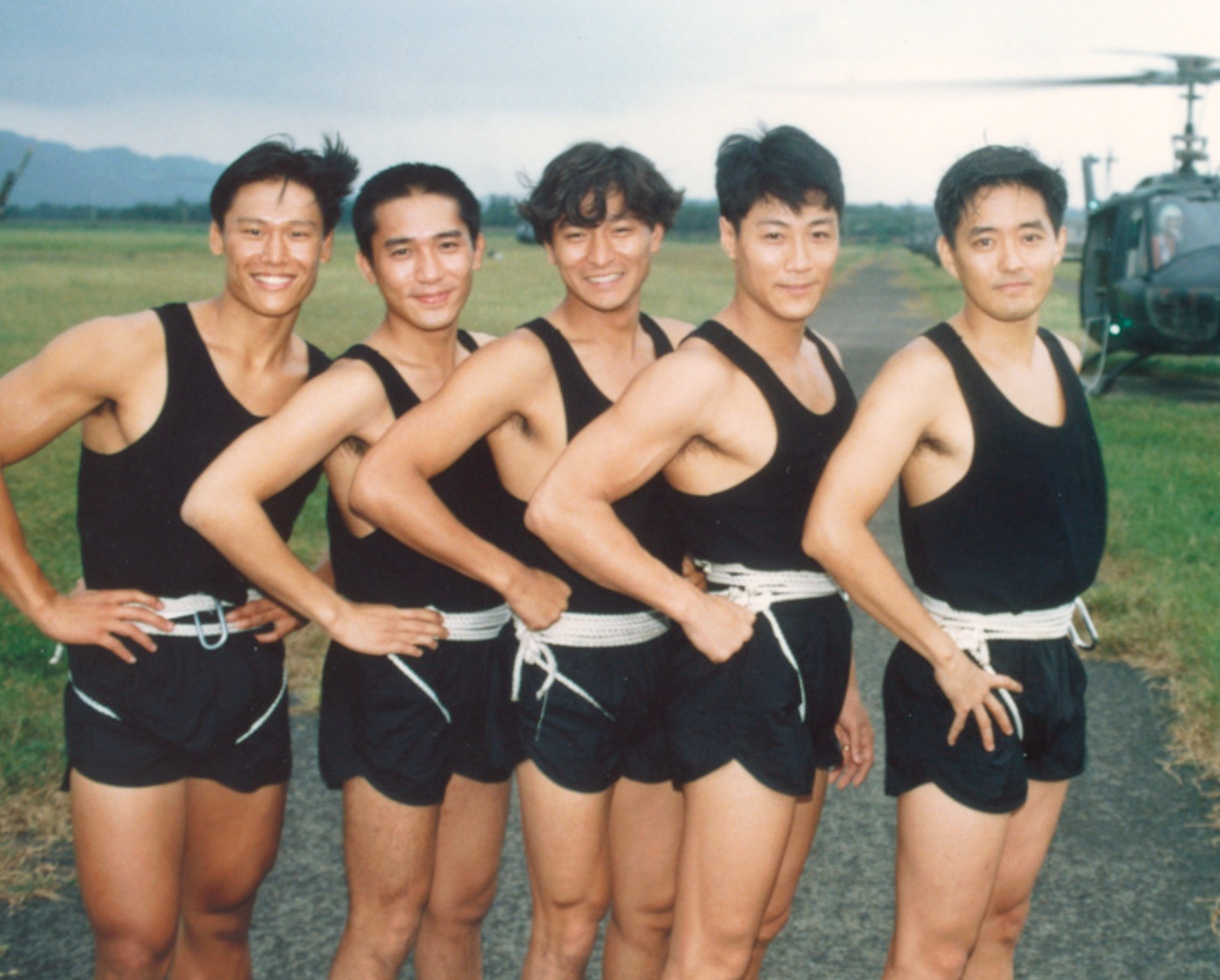 From right: Charles Hsu, Tony Leung, Andy Lau, Ben Lam and Ben Lee.