Orchard Road Cafe Sells $4 Pork Rib Noodles, Laksa & $3.80 Bak Chor Mee With Generous Portions
There's also no GST and service charge here.
Food prices have spiked recently due to supply woes, and it's a near-miracle to grab a meal along Orchard Road for less than $10. Unless you go to one of the hidden foodie gems tucked away in the prime district, like cafe chain Isle Cafe, which has outlets in older malls such as Cuppage Plaza, Far East Plaza, Orchard Towers and Tanglin Shopping Centre. The casual eateries serve up some of the cheapest meals in town ⁠— for just $5, you can buy yourself a bowl of noodles or chicken rice and a cup of coffee.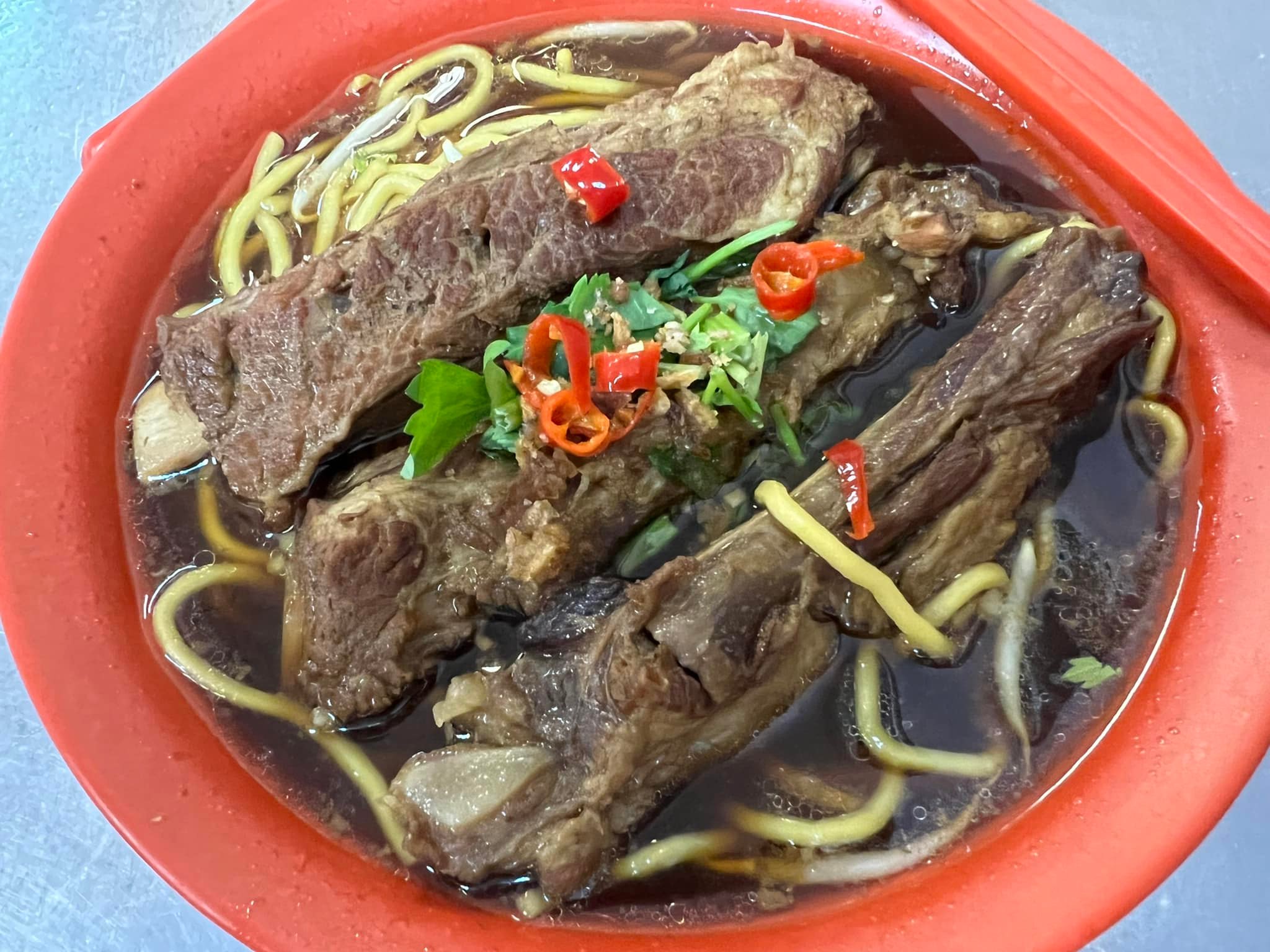 Generous portions
Netizen Rick Hkc posted his meal at Isle Cafe Cuppage Plaza on Facebook foodie group Can Eat! Hawker Food. The post features a generously-portioned bowl of pork rib noodle soup, which costs $4 and comes with three meaty pieces of pork ribs. "Look at the pork ribs noodle[s] $4 and Kopi O $1.10 = $5.10. Where can you find this in [the] Orchard area and with air-con environment…!" he marvelled.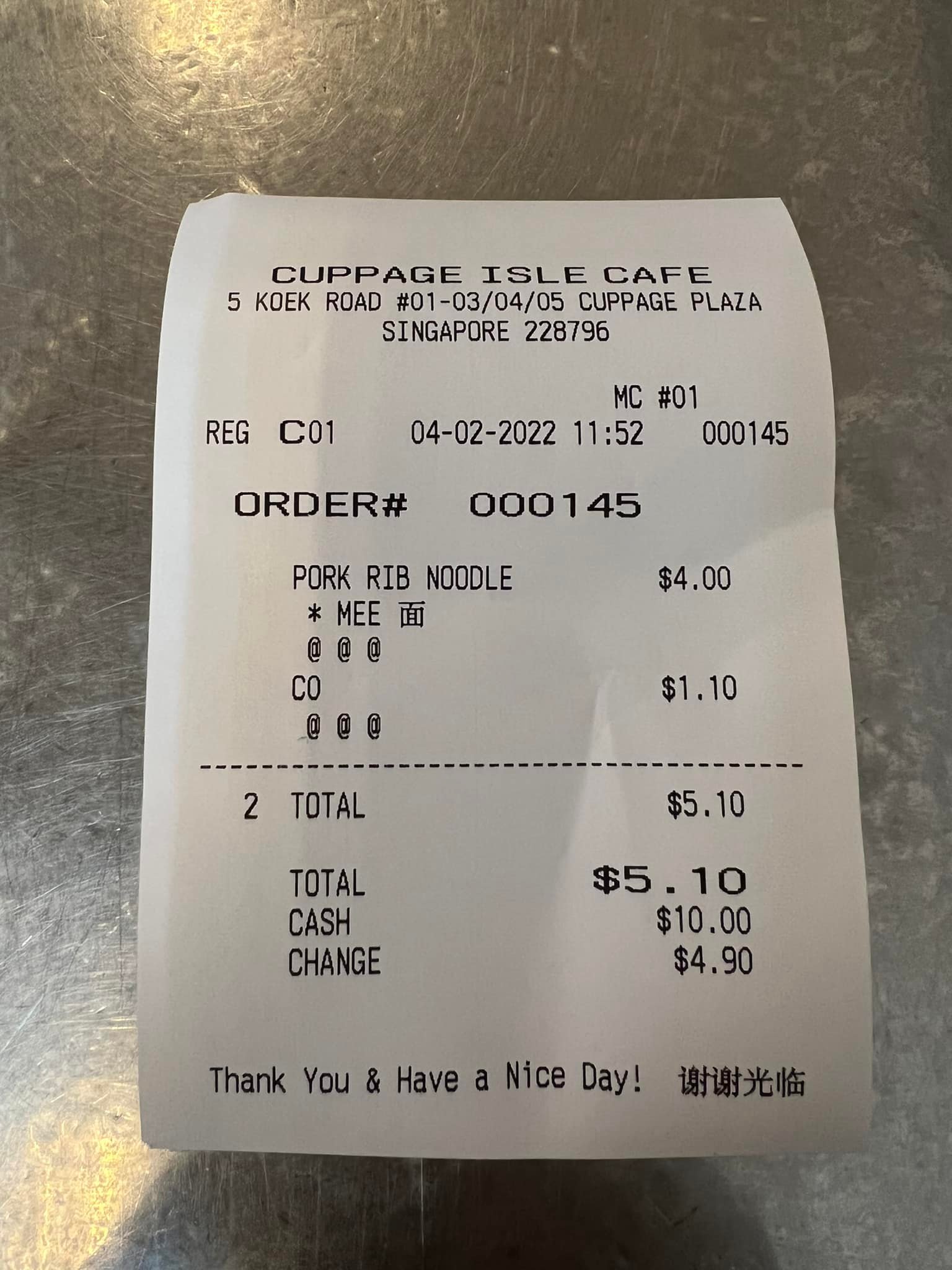 Nett prices
The cafe also doesn't charge GST or a service charge, as seen on a receipt that Rick posted of his lunch, which includes a $1.10 cup of kopi-o.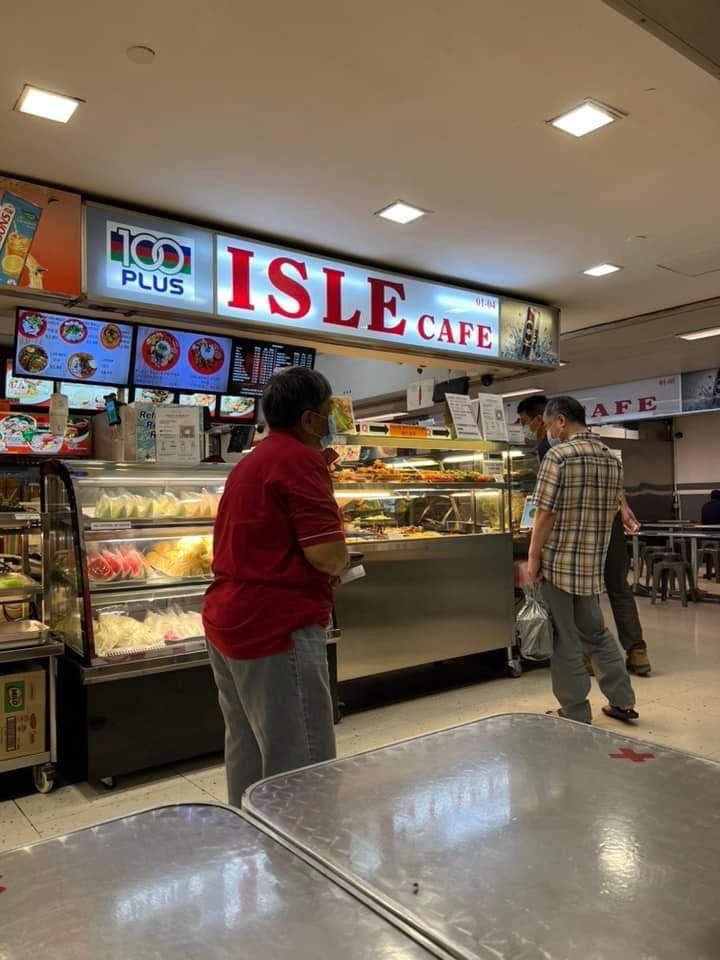 Other menu items
Other than pork rib noodles, the cafe also serves other wallet-friendly dishes for under $4, like Minced Meat Noodle ($3.80), Lor Mee ($3.80), Fishball Noodle ($3.80) and Curry Noodle ($3.80). There's also Roast Black Pepper Chicken Rice for $3.80.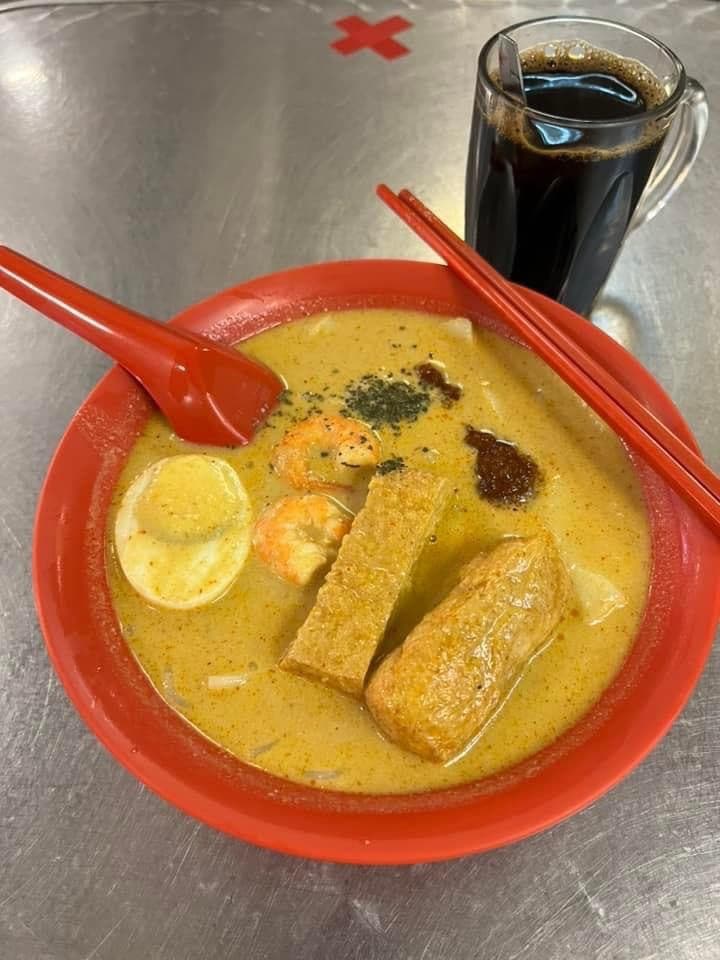 Laksa, $4
Netizen Rick, who runs a shop in the same mall and frequents the cafe, also posted about its hawker-priced Laksa ($4), which comes with two small whole prawns and half a hard-boiled egg. He tells 8days.sg that "the taste is good, I'm sure you will be surprised too, like $4 nice meh? I have been eating here for the past one year."

Photos: Rick Hkc