Patricia Mok Once Threw Her Script At An Artiste Who Was Hungover And Late For Work 'Cos He Partied At Zouk The Night Before
Irene Ang, who witnessed the incident, shared that the tardy star "didn't apologise" and "kind of behaved like a spoilt brat" the minute he arrived.
In a recent episode of bite-sized Mediacorp series #JustSwipeLah, Patricia Mok, 50, and Irene Ang, 52, team up to show off their inline skating skills, while spilling tea about each other and showbiz at the same time.

Irene and Pat, who is an artiste under Irene's Fly Entertainment, have actually known each other for many years. In fact, they first met when they worked in a "financial service corporation" together, long before they became stars.
Even though they were in different departments, Pat caught Irene's eye when she turned up at their company's annual dinner-and-dance in "Madonna-style bra and shorts".

They became fast friends, and reunited years later in Mediacorp, where Irene was starting out as a wubbie (aka the person who warms up a live audience before the camera rolls), and Pat, a calefare actor.
And now, on to the juicy part.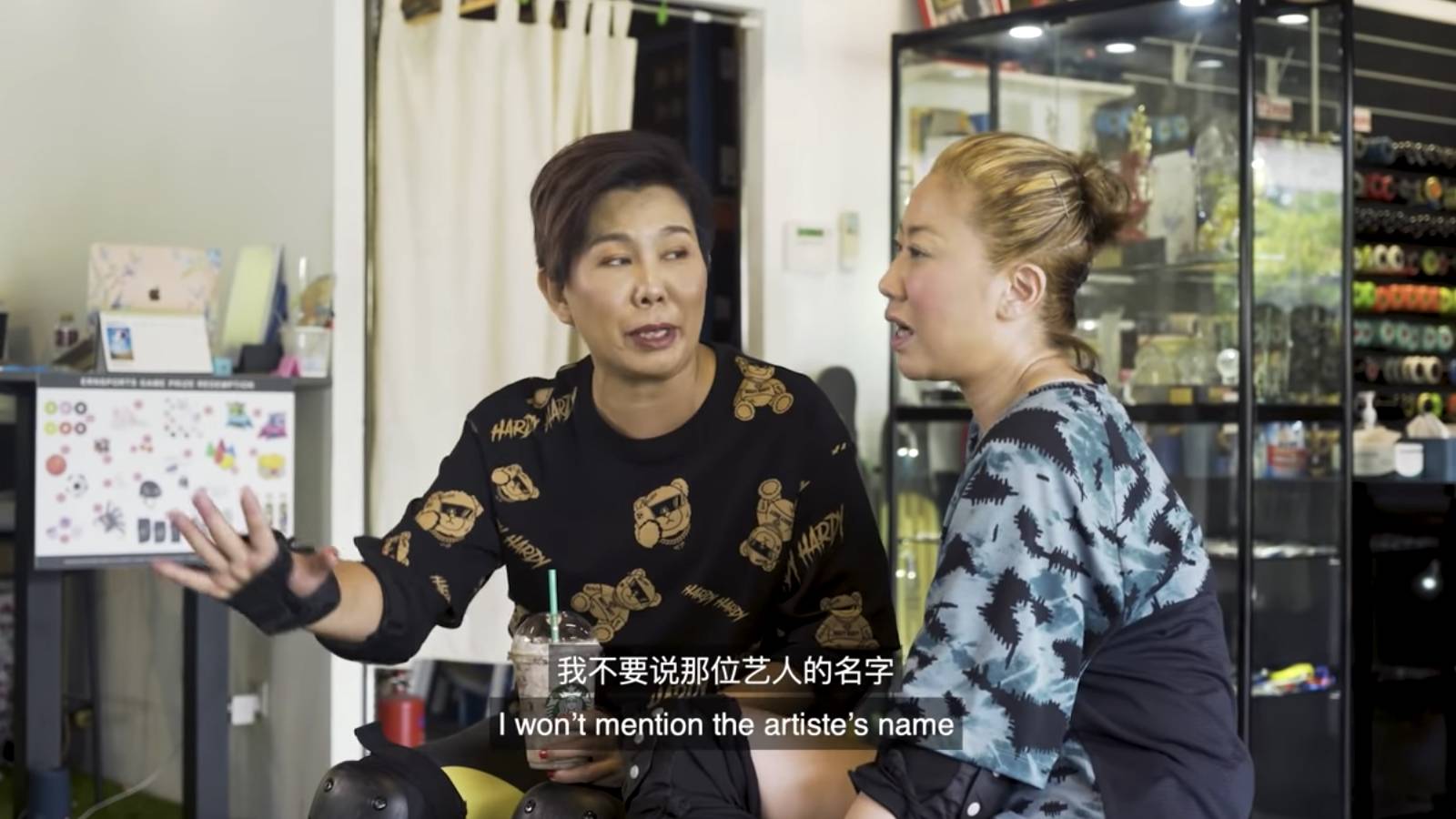 No naming and shaming here
Irene sang the praises of Pat, calling her a consummate professional.
"If you send her out on jobs, you won't be embarrassed. You would only fear that she would scold you for not being professional enough," said Irene, before sharing this anecdote about an incident when Patricia lost her cool at an unprofessional junior.
While they did not mention the person's name, Irene revealed that it happened at a roadshow, with the male artiste arriving late.
Oh yikes
"He went to Zouk the night before, for a friend's birthday, and he arrived nursing a hangover," Irene said, adding that the artiste did not say sorry for being tardy.
"He didn't apologise, and even behaved kind of like a spoiled brat the moment he sat down, asking his manager for a Panadol. I thought, 'Oh wow he's a goner, [he] didn't even bother to lie [about why he's late]," Irene went on to say.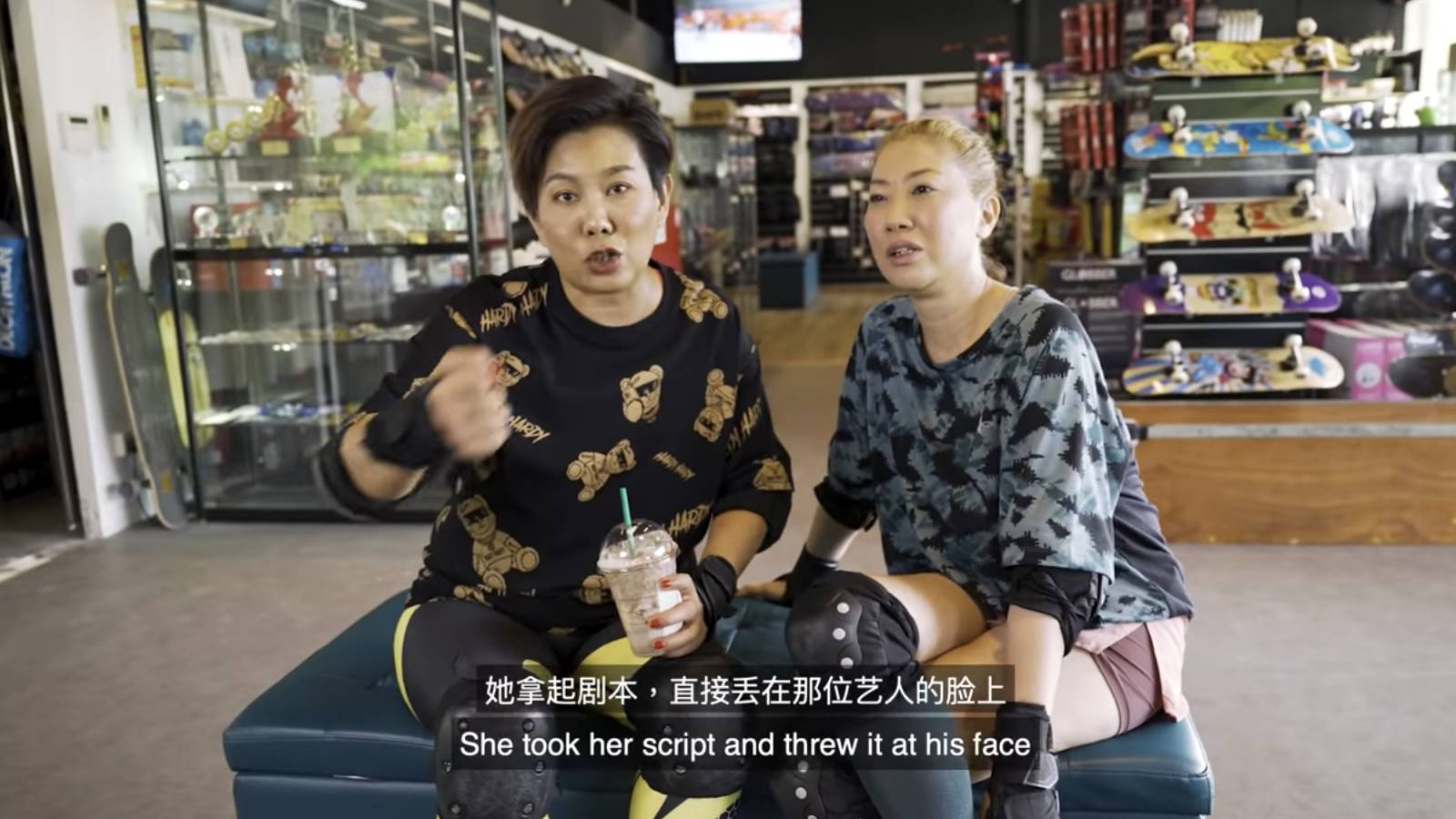 Yikes
And that was when Pat got angry. After all, she had waited 30 minutes for the unapologetic artiste to arrive for rehearsal.
"She stood up, took her script, and threw it at his face," Irene revealed, adding: "[Patricia went on to say] 'If you are late in the future, you can forget about acting with me.' And she walked out."
Patricia then explained her actions, saying: "Usually I won't say anything, but after the third time, if you don't improve, I would say it directly. I feel that as artistes, there will definitely be a couple of times when we are late .But if the artiste is late every time, then there's a problem."
So did the guy learn from his mistake? Guess we'll never know.

Watch the full video below to find out which type of artistes get a 'free pass' when it comes to being late:
Photos: Just Swipe Lah/YouTube