Photos Of Edison Chen Queueing At A Roast Meat Restaurant Go Viral
Netizens praised the star for being friendly and down-to-earth, but some were more focused on his "receding hairline".
It's no secret that Edison Chen, 41, enjoys the finer things in life — just check out all the stories about him with his private jet and expensive toys.
But occasionally, the Hong Kong star can also be spotted going about his daily life like a regular Joe.
Recently, Edison was seen waiting in line for a table at a Hong Kong-style roast meat restaurant in Vancouver. 
It is understood that the casual eatery is very popular and the prices affordable.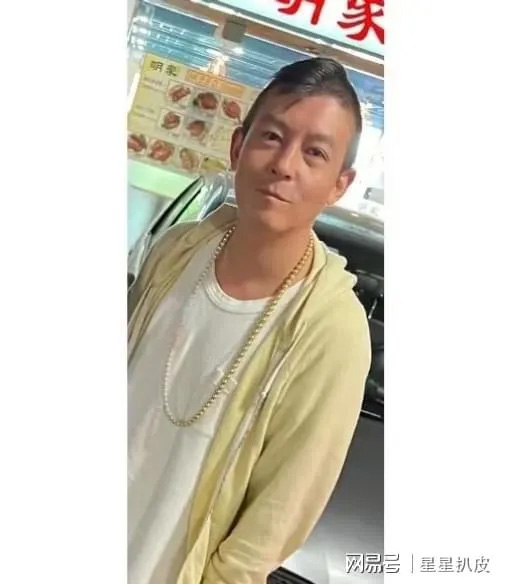 Just waiting for his turn
According to a netizen who was seated at the next table, Edison was with his wife, Chinese model supermodel Qin Shupei, 31, their five-year-old daughter Alaia, and some friends.
During his meal, Edison was approached by star struck passers-by for photos and he graciously obliged.
The netizen noted that Edison was "friendly" and "down-to-earth", and agreed to all the photo requests. The impromptu fan meet lasted around 20 minutes. 
He even helped the diners at the next table take photos. 
Feeling FOMO, the netizen approached Edison just as he was leaving to say hi.
"He is still charming and humble," said the netizen, who also shared paparazzi pics of the star on social media platform Xiaohongshu.
Pics or it didn't happen
Netizens praised Edison for being friendly, however, some were more focused on his looks, commenting on how "old" and "haggard" the once boyish-looking star has become.
They drew attention to his "wrinkles" and "receding hairline", and how his good looks "are a thing of the past".
There were also those who came to Edison's defense, saying that it is better to age naturally than to look unnatural.
He's cool with how he looks
Edison is no stranger to getting age-shamed by netizens.
He has been criticised for having "bald spots" and "crows feet", and looking and dressing like an uncle.
Photos: Edison Chen/Instagram, Xiaohongshu