Phyllis Quek Moved From One Relative's House To Another When She Was A Kid, Says She Lacked A "Sense Of Security"
On the latest episode of talk show Hear U Out, the former Mediacorp actress talked about having to move from Malaysia to Singapore for school and how having a lack of stability left her feeling not very confident. 
Former Mediacorp actress Phyllis Quek, 50, is the guest on the latest episode of Hear U Out, where she talked to host Quan Yifeng about her childhood and her journey to fame.
She got her start in showbiz after joining Star Search in 1995. She came in third among the women, after champion Jacelyn Tay and first runner-up Ziozio Lim, who has since left showbiz. 
Phyllis, who starred in hit dramas like A Brave New World, Marriage, Dollars Sense, and Legends of the Eight Immortals, was quickly hailed as Mediacorp's Fourth Ah Jie, after Zoe Tay, Fann Wong and Ann Kok.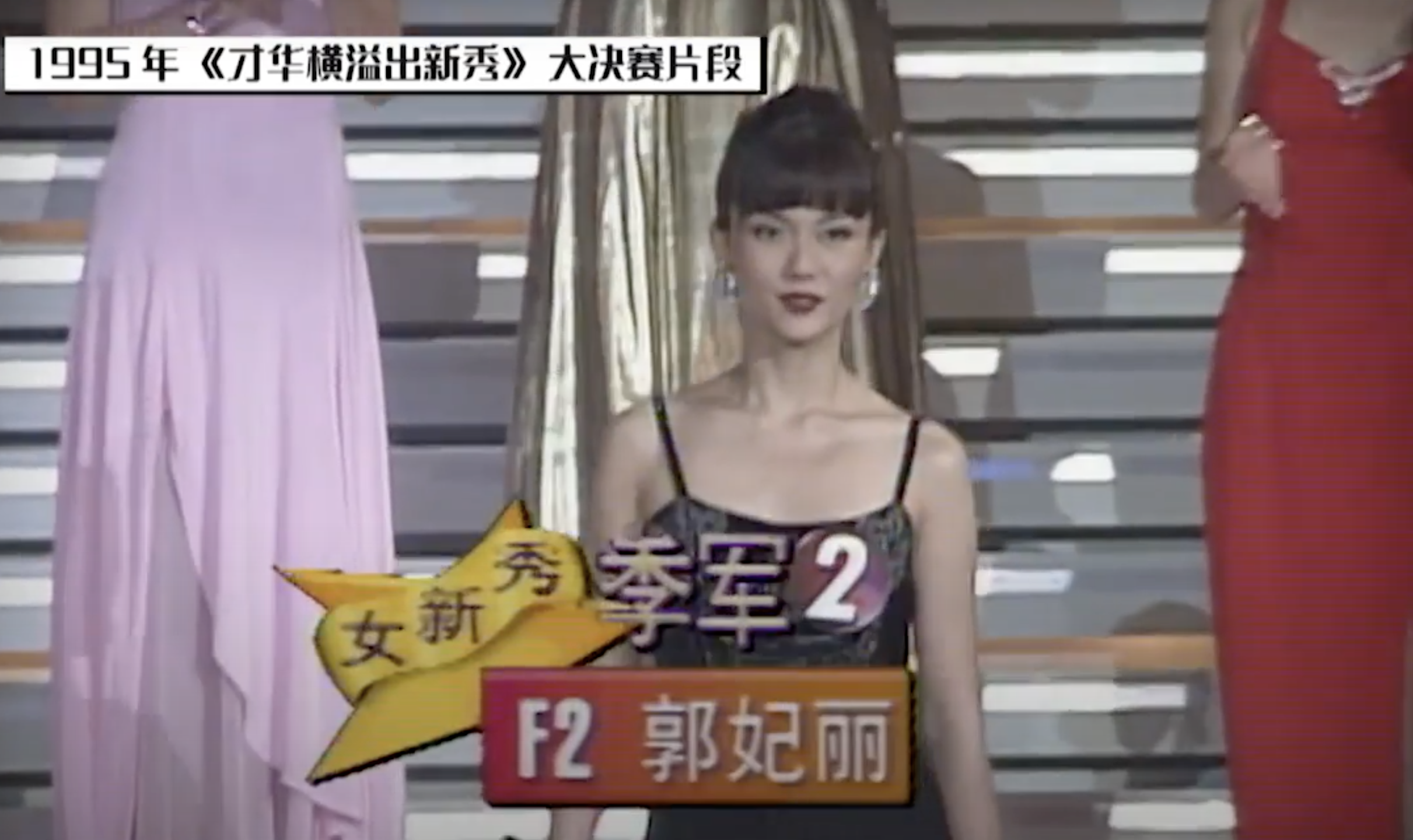 Phyllis in 1995's Star Search
The youthful-looking Phyllis took a trip down memory lane when Yifeng asked the former model why she decided to join Star Search all those years ago.
"A close friend of mine took a few photos of me and unbeknownst to me, sent those pics to a Chinese newspaper that was looking for new faces. I was shortlisted, and that's how I started modelling," explained Phyllis.
She then revealed that she was a part of a group of models who decided to sign up for Star Search together, as they were enticed by the prize money.

"I only started to have confidence after becoming a model," said Phyllis.

"When I was young, I lacked a sense of security, and had no confidence at all," she added, while confessing that she never found herself pretty.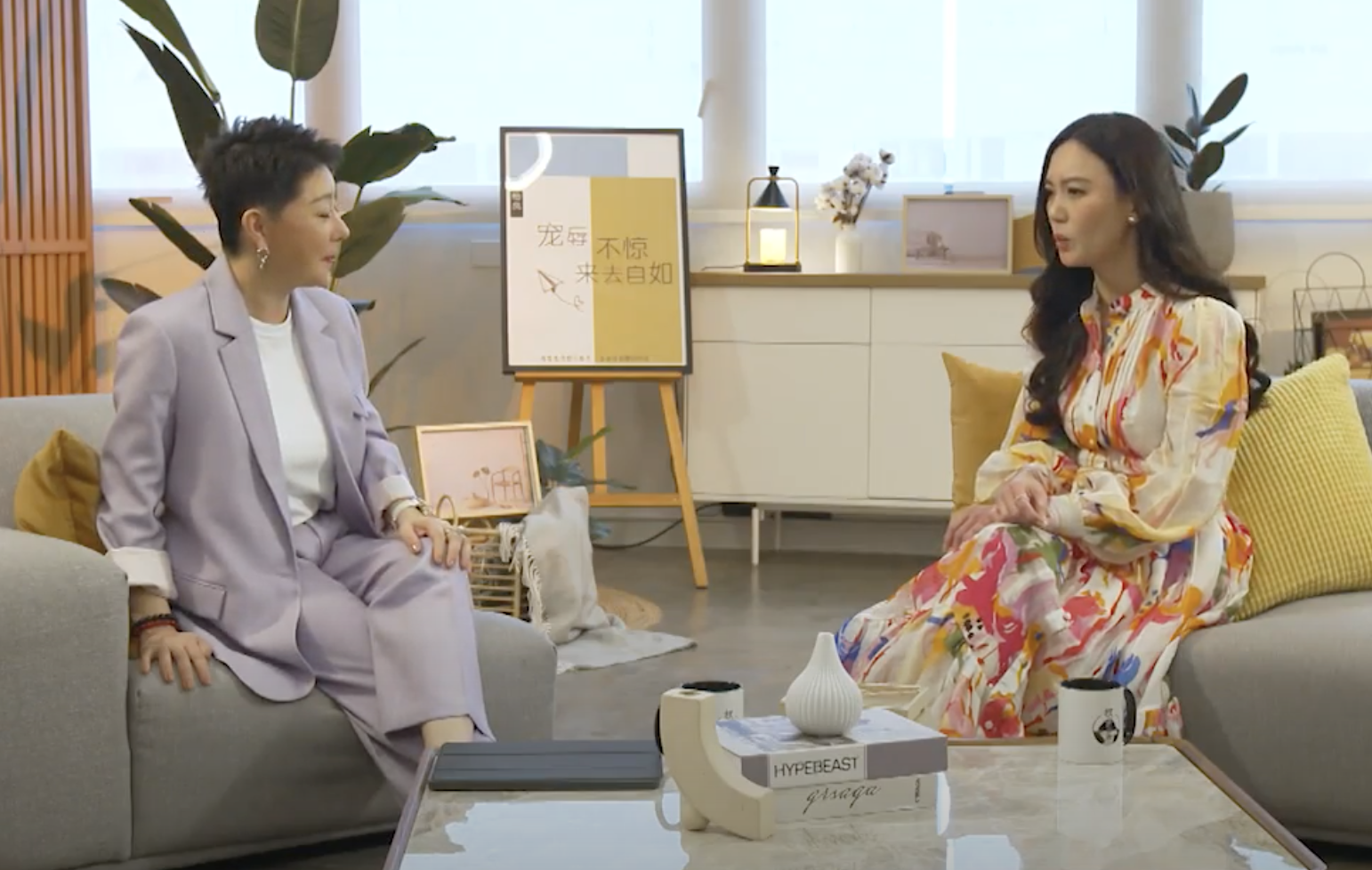 Phyllis opened up to host Yifeng about her childhood
"I come from a single-parent family as a child. My mum had to work, so I was raised by my grandmother. Although my grandmother doted on me, she never outwardly expressed her love for me. Besides doing my homework after school, I had to help my grandmother with [her work]," said Phyllis.
Her grandmother used to help their neighbours look after their kids, and Phyllis was asked to pitch in. She would help with the washing and folding of the cloth diapers, and from a very young age, already learnt how to change diapers for babies.
When she was seven, Phyllis, who was born in Malaysia, moved to Singapore for her studies. She had many relatives from her mum's side in Singapore at that time, and she was sent to live with them.
"I would stay in one relative's house for a couple of months, then I would move to another relative's place after that. I would then move from house to house in that manner, so I never had a fixed [place to call] home. [My life was very unstable] during that period of time, because I never knew where I was going next," said Phyllis.
The adults never told her where she would move to next. Hence, she would take along her "precious" items such as a pencil case and small trinkets given to her by her aunts every time she moved.
Phyllis said she never rebelled against what the adults had planned for her as she "didn't know how". She also knew that everyone was already trying their best to make ends meet.

Although she remains grateful to her relatives, she admits that the whole experience left her feeling "very lost" as a child.

"I really lacked a sense of security," she emphasised.
She spent her childhood not knowing where she would move to next
Yifeng then asked Phyllis if she feared having to move so frequently.
"I would be scared so my biggest dream as a child was to have a 'normal' home," admitted Phyllis.
She would often think about what her ideal family life would be like.

"It would be simple, maybe we would go out shopping and have meals together," she said.
"So when I had a chance to become a model, I felt like it was a turning point for me. I [also] became an actress. I think that journey slowly allowed me to reach a point in my life I never thought I could," added Phyllis, who married Australian businessman David Cox in 2012.
Photos: meWATCH, Phyllis Quek/ Instagram
To find out more about Phyllis acting journey and her experiences filming overseas, watch the full episode of Hear U Out on meWATCH, or catch it below.