Richie Koh On How He Scored A Car Ride With Gigi Leung In Korea & Why He Had To Run After SNSD's Sooyoung For A Pic
The 29-year-old actor got star struck at the recent Busan International Film Festival.
Last weekend (Oct 8), Mediacorp actor Richie Koh, whose popularity surged after his breakout role in Mediacorp drama Your World In Mine, attended the Asia Contents Awards in Busan, along with Best Actor nominee Pierre Png and Sora Ma, who won Best Supporting Actress. 
Richie, 29, was there to represent Your World In Mine, which was nominated for Best Content. He also presented the awards for Best Asian Animation and The Rolling Youth Film Award with Titoudao actress Koe Yeet. 
What he didn't expect was getting to fanboy over some of Asia's biggest stars.
When 8days.sg spoke to Richie the day after he returned to Singapore, it was apparent even over the phone that he was still reeling from his star-studded encounters in Korea. 
"Getting to meet so many stars from Daniel Dae Kim to Park Eun Bin to Park Hae-soo... Wah I tell you… [That has got to be] the most memorable," he gushed.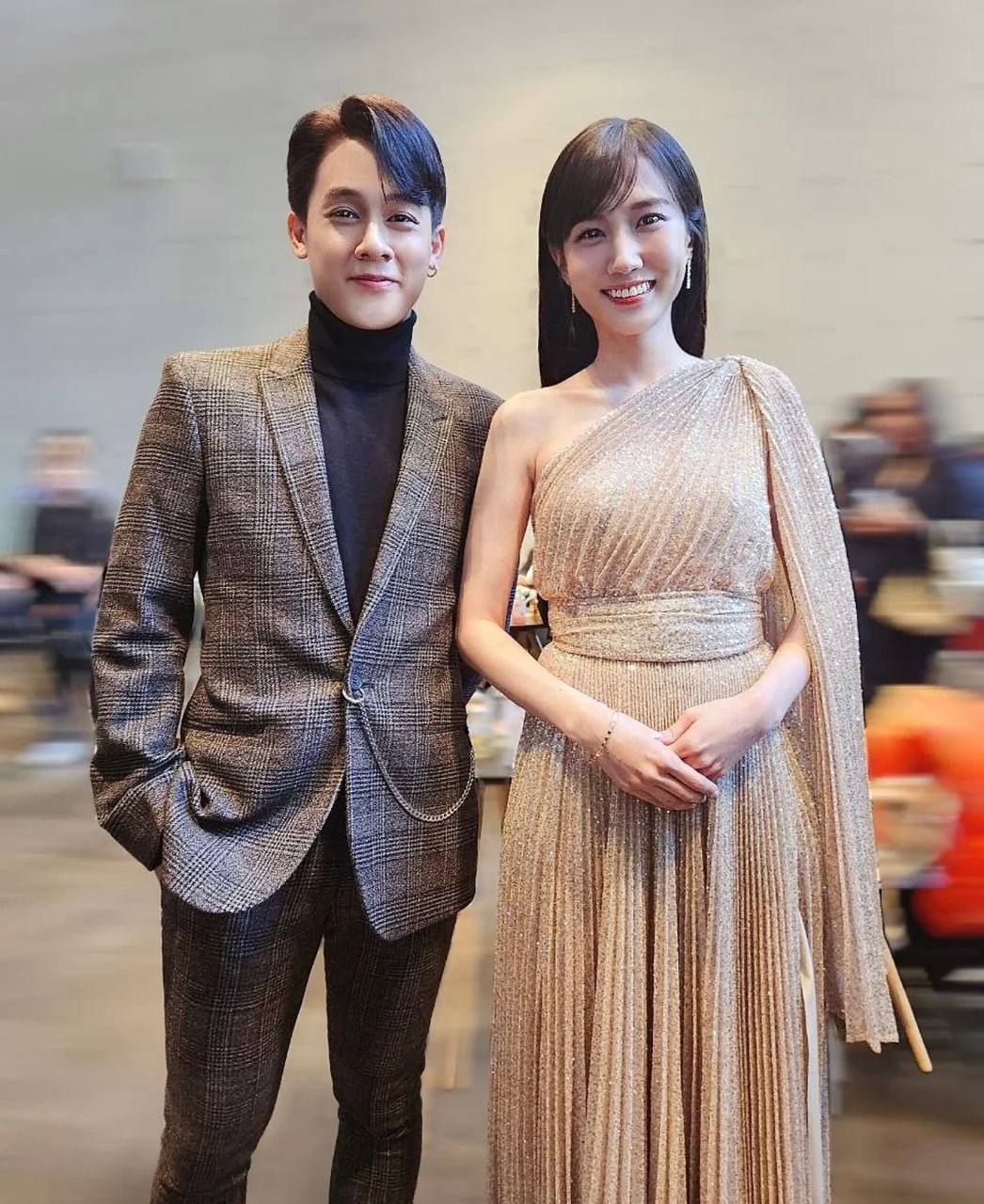 A very star-struck Richie with Extraordinary Attorney Woo actress 
Park Eun Bin
8DAYS.SG: We saw that you met many stars at the Busan International Film Festival. Who were you the most star-struck by?
RICHIE: Park Eun Bin! I watched her in Extraordinary Attorney Woo. There were a lot of people around her when she came and Pierre Png started talking to her and asked if we could grab a quick photo together. 
We only asked for a photo 'cos she was having conversations with other people so it wasn't very nice to intrude... But I mean, there are only so few moments in your life where you get to be with them in such a confined space. We had to grab the opportunity. (Laughs) 
In the show, her character has a very unique way of greeting her best friend. Did you try to attempt that with her?
I wanted to but very paiseh lah… What if she doesn't respond? There were so many actors and people there. I didn't know if it would be too much for her to accept. 
What other stars did you get to meet at the event?
I got to speak to Park Hae-soo (see below) from Squid Game at a dinner. I introduced myself and said I'm Richie Koh from Singapore, and I'm a big fan of his. I told him I watched Squid Game and Money Heist. He has a new show, Narco-Saints, and I've finished watching that already.
He was very nice, he was like "Thank you, thank you, thank you". His English is quite good and we got to converse a bit so it was great!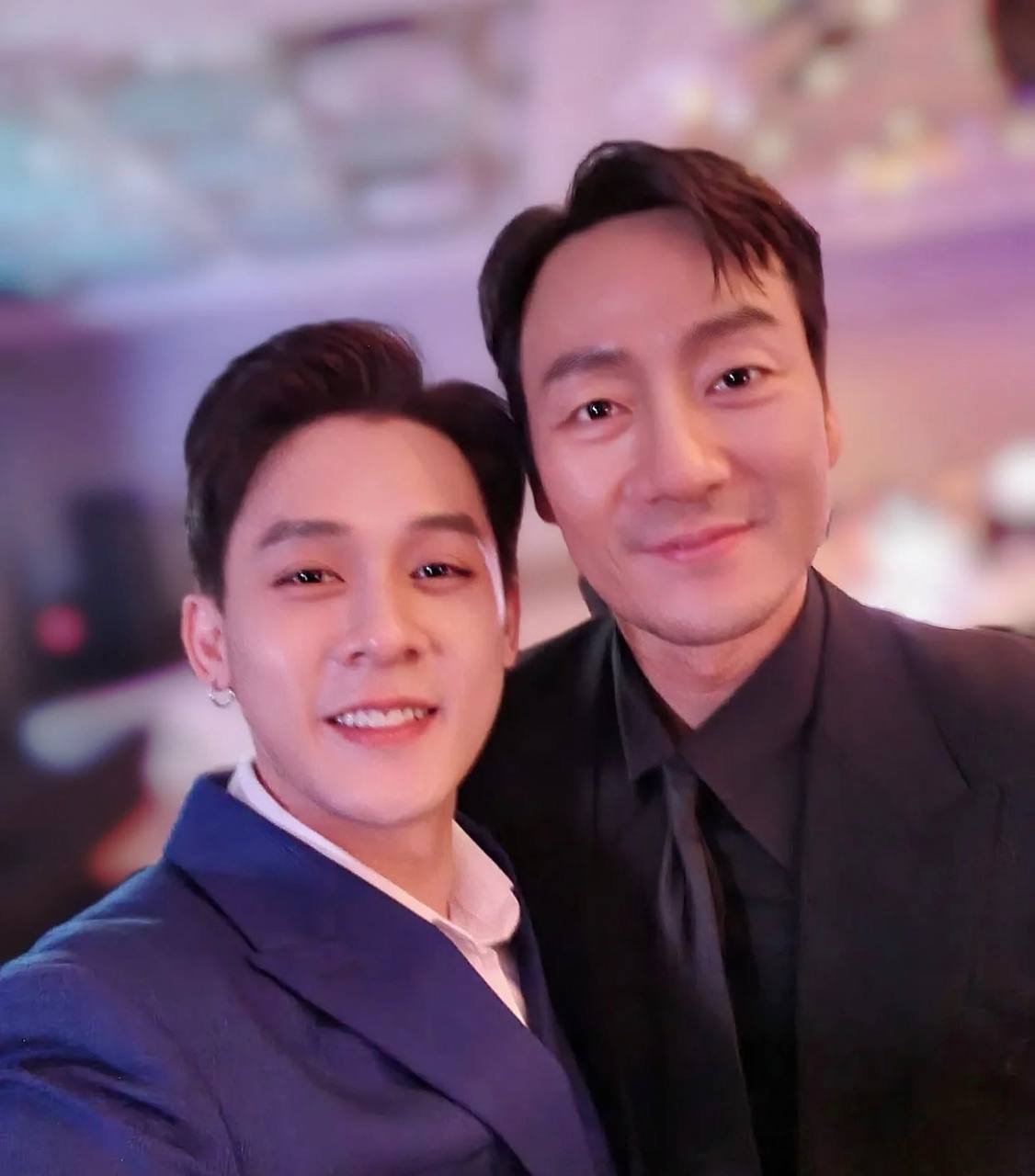 Richie and Korean actor Park Hae-soo aka Player 218 in Squid Game
There was also [SNSD's] Choi Sooyoung. I saw her when she received her Face of Asia award.
When the event ended and she was leaving, I quickly ran up to her and said: "Hi Sooyoung, Can I take a picture with you?" I think she was quite stunned that I ran up to her but you know, this is my only chance! (Laughs) I used to be [a fan of SNSD] and Yoona [was my favourite member]. But recently it's Sooyoung. I don't know why. Maybe 'cos I got a photo (see below) with her. (Laughs)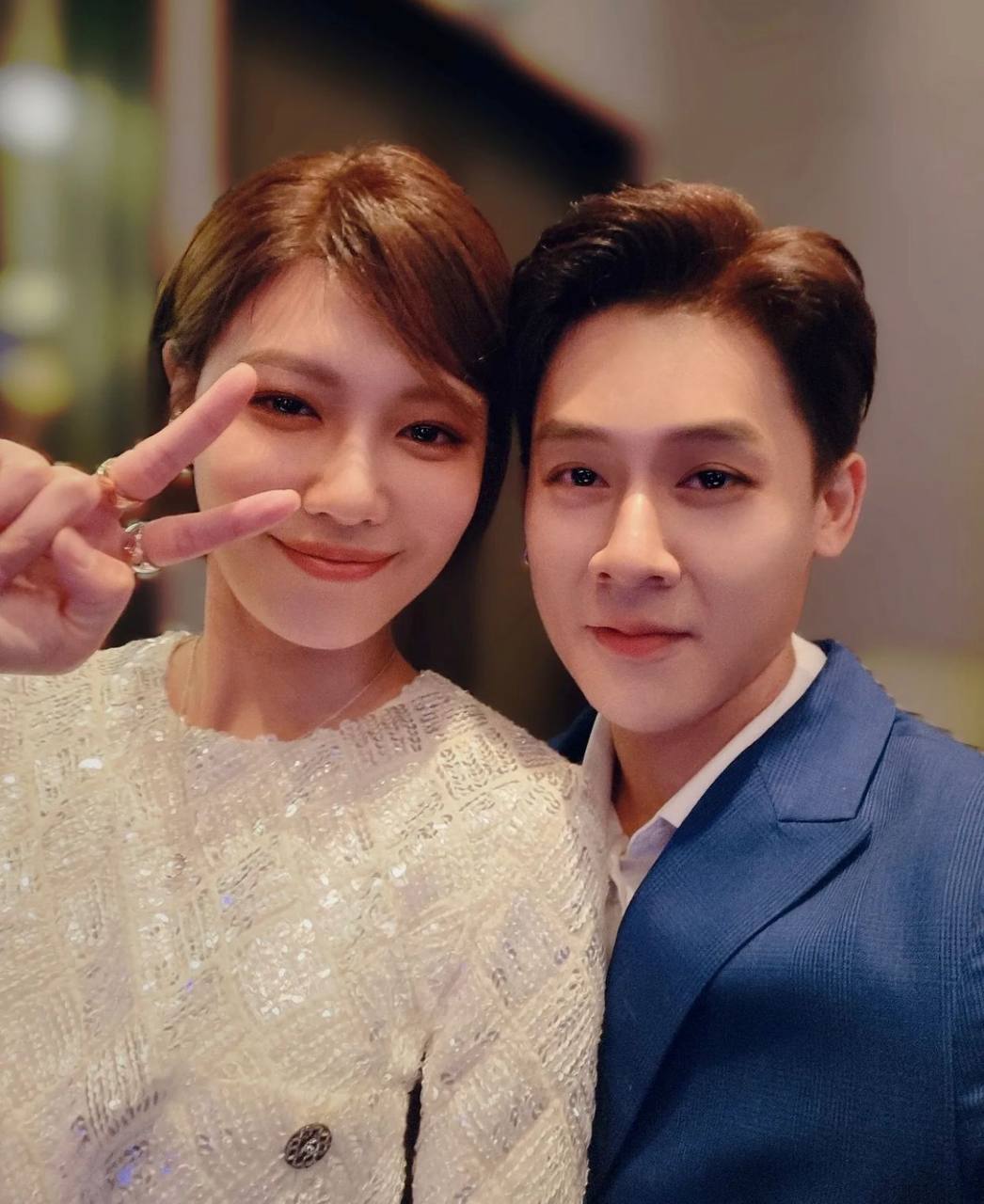 Richie with SNSD's Choi Sooyoung
What's this we hear about you meeting Gigi Leung?
Yeah! There were 10 Singaporeans [in our group] and we knew she stayed in the same hotel. When we were heading back, I requested for a twelve-seater van so there were extra seats. And Pierre was like, "Gigi, come, we go back to the hotel together!" That's how we managed to sit in the same van as her (chuckles).
In the end, Pierre sat beside her. I was seated all the way at the back! (Sighs).
And she's so tall! After I took a photo with her, I had to take two steps away 'cos she's so tall. I cannot stand next to her! (laughs) She's half a head taller than me with her heels on leh.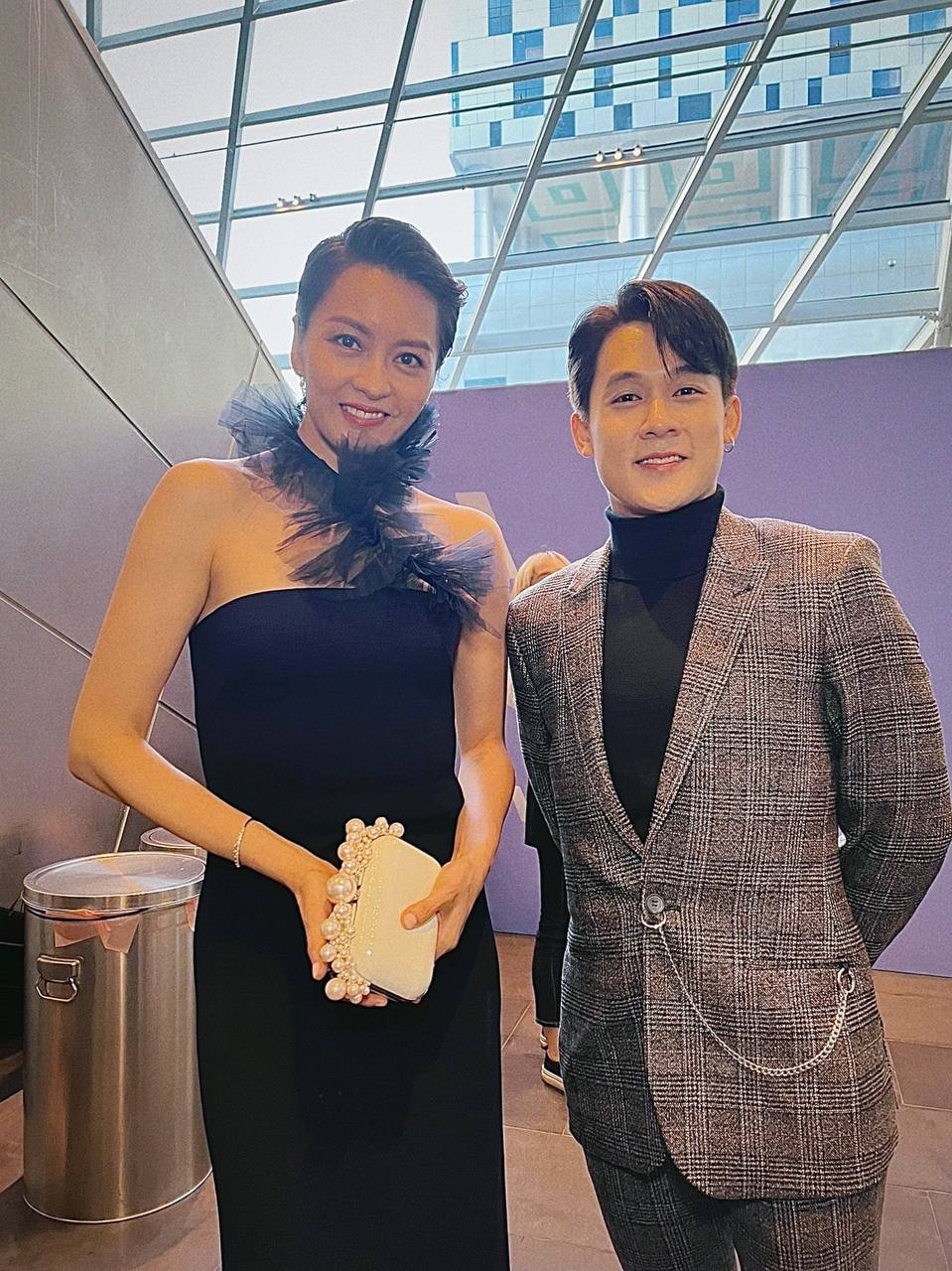 Richie and Hong Kong actress Gigi Leung
[I also met Japanese actor ] Mr Ryohei Suzuki (see below). We happened to be at the same restaurant after the ceremony so we went up to congratulate him [on his Best Actor win for Mobile Emergency Room].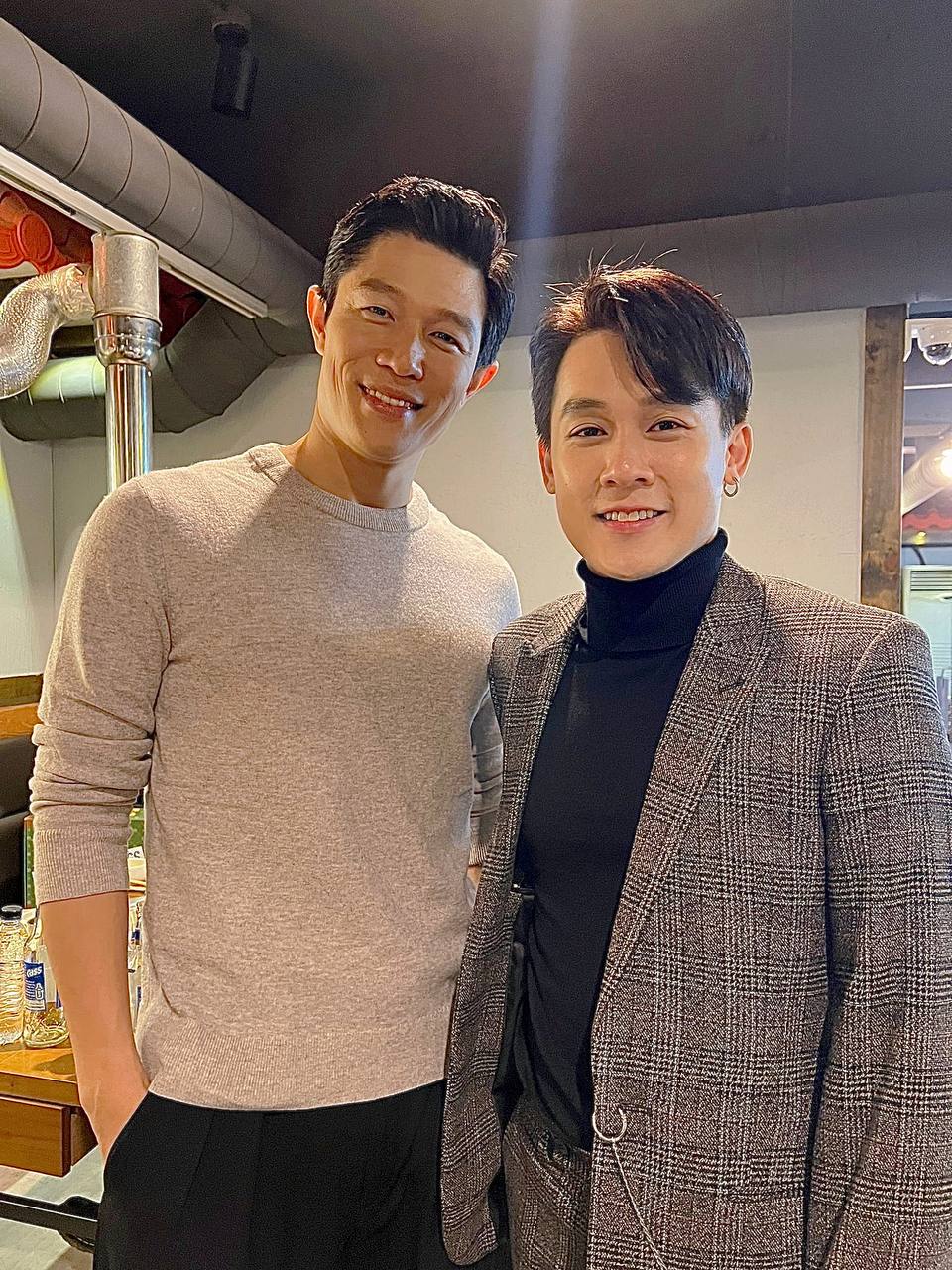 Richie and BIFF 2022 Best Actor winner Ryohei Suzuki
Was there anyone you wanted to meet but didn't get to?
Tony Leung. I was waiting for him, but I didn't get to see him... (Sighs). The chances of meeting him are so, so small, but he happened to be there [for the Asian Filmmaker of the Year award]. I really wanted to see him.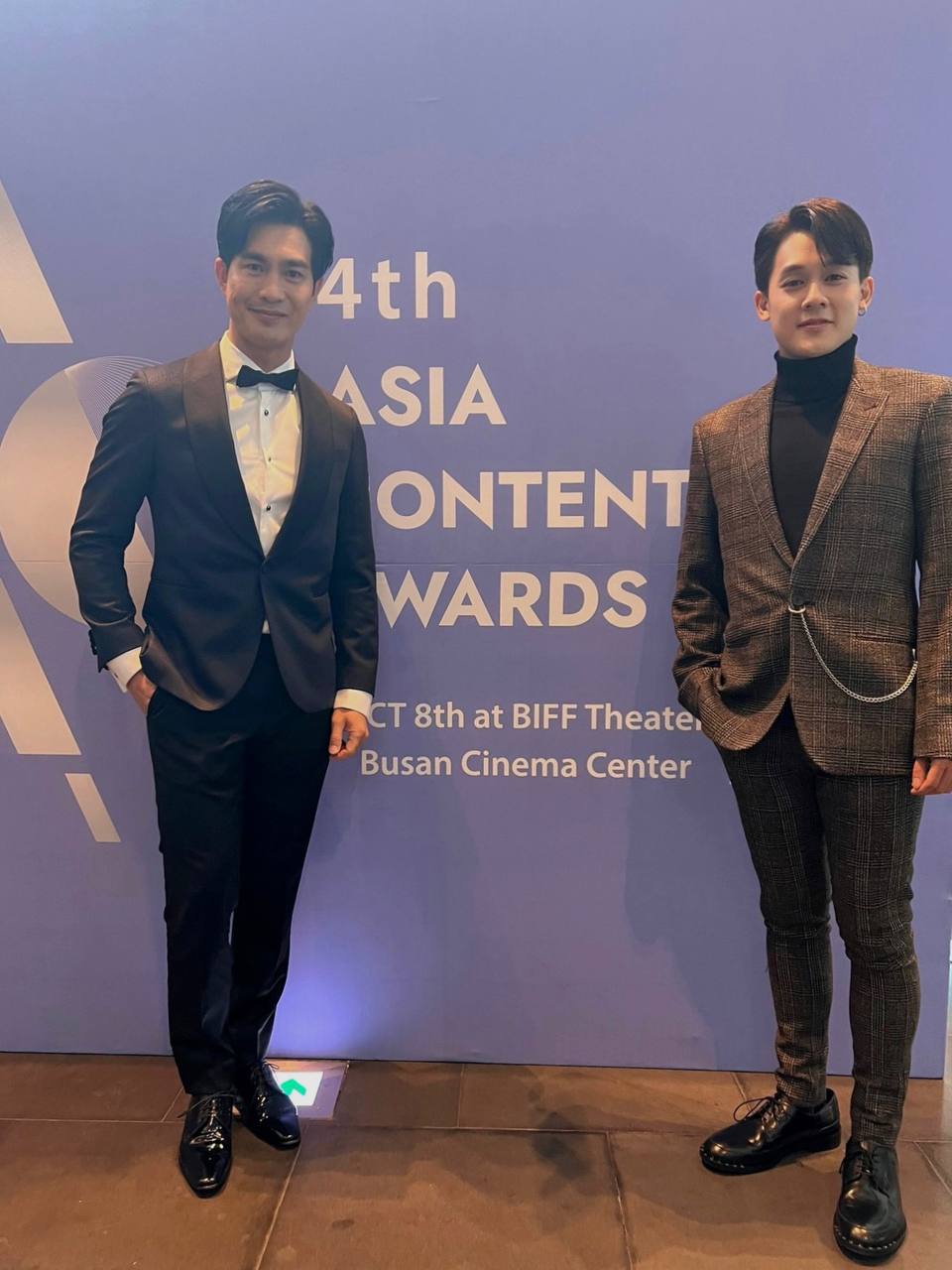 Richie and Pierre Png, who was nominated for Best Actor for his role in
This Land Is Mine
Were you anxious when you had to go on stage?
Of course! It was my first time at such a grand event, and I actually prepped quite a bit for a self introduction in Korean, so it was quite stressful on that day (laughs).
[The line was] "Annyeonghaseyo je ireumeun Sing-gapoleueseo on Richie Koh-ibnida", which means, "Hello I'm Richie Koh from Singapore." I did a Google translation first then I got help from our management and their friends. When I was getting my make-up done, I also asked the Korean hair stylist and make-up artist if I was pronouncing the words correctly.
We noticed that you were missing one of the two earrings you usually wear. Is it a new look or did you lose an earring on your trip there? 
How you know?! Yah I lost an earring on the plane to Seoul! We bought a data card and I had to poke open the sim card tray so I thought my earring was small enough. But when I took out my earring, one of my fingers hooked onto my mask and the whole thing just flung out. I couldn't find my earring after that. (Laughs) Aiyah, don't say already… I wanted to go to Korea and try to find a similar one but we didn't have time to roam around.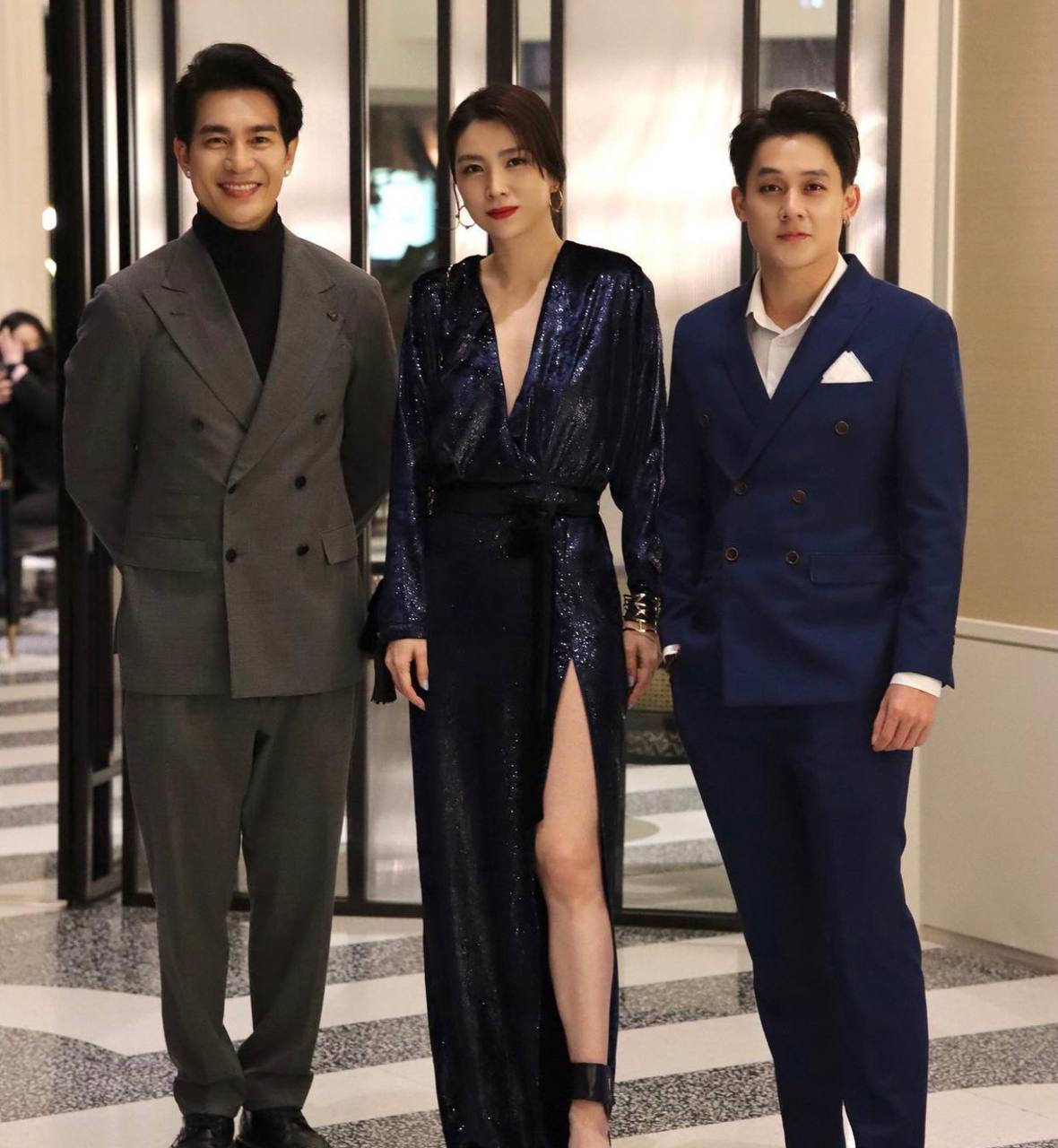 Singapore represent: Pierre Png, Sora Ma, Richie Koh
How did you feel when you heard that Your World In Mine was nominated for the Best Content award?
Definitely happy 'cos this means that other people from Asia are watching our show. And to be nominated with Extraordinary Attorney Woo... you know? Also, if the directors and people at BIFF did watch our show, it means somebody's noticing our efforts.
Were you disappointed when Your World In Mine didn't win?
I mean, you're up against shows like Extraordinary Attorney Woo [which won]… If we had won, it would have been be a bonus lah.
Photos: The Celebrity Agency/Richie Koh/Sora Ma/Instagram
Catch Richie, Pierre and Sora's vlog in Busan below: