Roast Meat Stall With 82-Year-Old Cook Closes Despite Long Queues Because He Has No Help
The senior hawker behind Old Master Roasted Grill could no longer manage charcoal-roasting "hundreds of kilos" of meat by himself from 5am daily and needed help — but "it was very hard to find anyone willing to do it".
As Singapore moves on from the worst of the pandemic, it faces another challenge: a manpower crunch across various industries, including the F&B world. Fine-dining restaurateurs, hawkers and everyone in between are all affected – the folks behind Old Master Roasted Grill are no exception.
The 18-month-old stall in Chinatown Complex Food Centre closed down in July despite drawing "long queues daily" for the charcoal-roasted meats cooked by Cho Siew Wan, an 82-year-old shifu with half a century of experience as a roast meat specialist.
Why? Even a master needs help moving "a couple of hundreds of kilograms of pork and duck every day" — but no help could be found. "The kind of work he does is very tiring and strenuous. He told me that he needed help, if not he can't carry on," Sham Hei, business partner and towkay of 20 herbal soup stalls, tells 8days.sg. "But it was very hard to find anyone willing to do it. (Even at a salary of $15 an hour which worked out to about $3.2K for a six-day work week, higher than the average hawker's assistant salary). Shifu came in at 5am daily to start cooking, because he's used to it. But where can you find someone who wants to work those kinds of hours?"
No part of this story or photos can be reproduced without permission from
8days.sg
.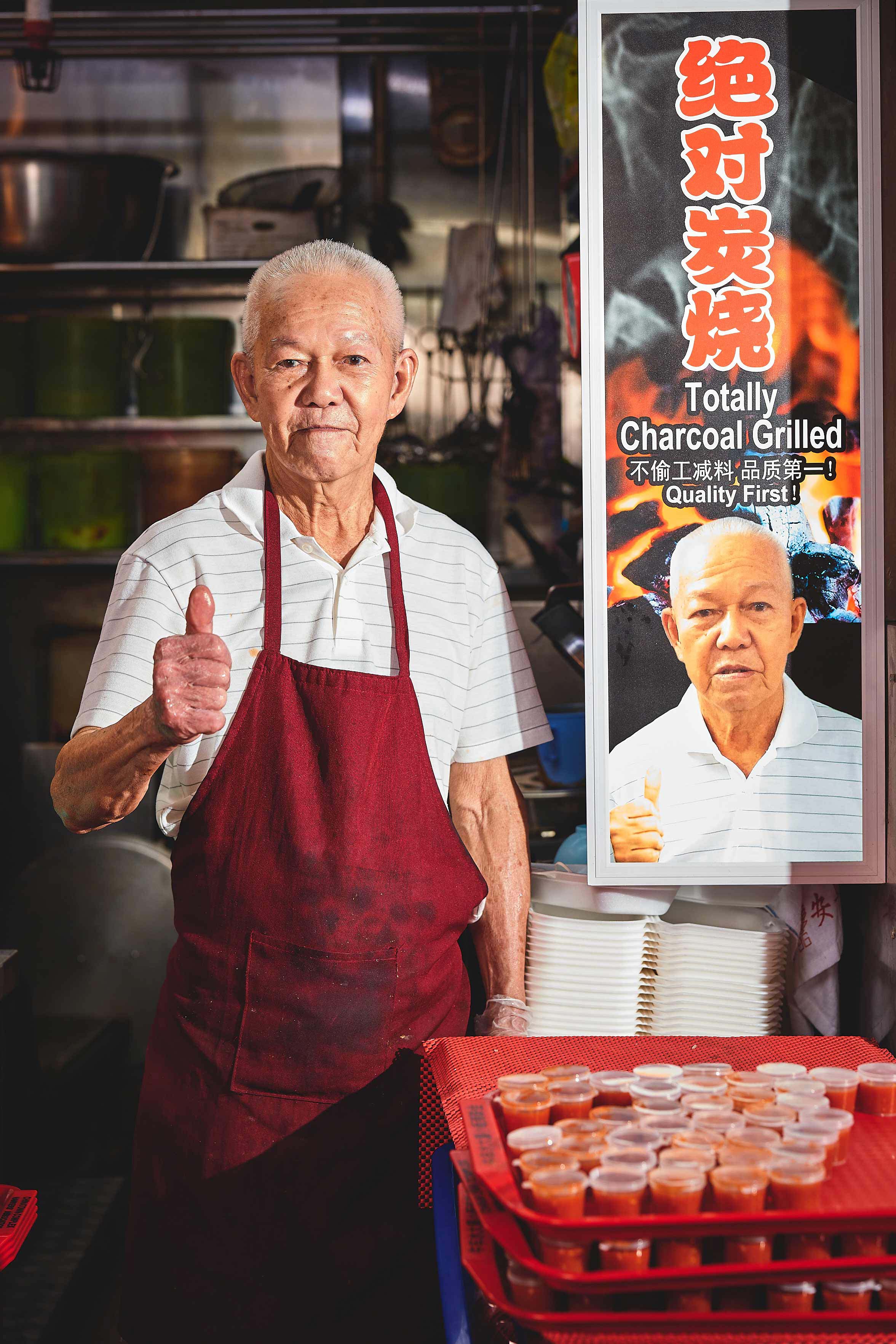 Shifu single-handedly roasted meats over charcoal from 5am to 9.30am daily
Working alone every morning from "5am to 9.30am" roasting meats over charcoal took its toll on the elderly hawker. "When we started the business, his health was very good. But he began showing signs of fatigue, so I advised him to retire to prevent anything untoward happening to him if he perseveres," explains Sham.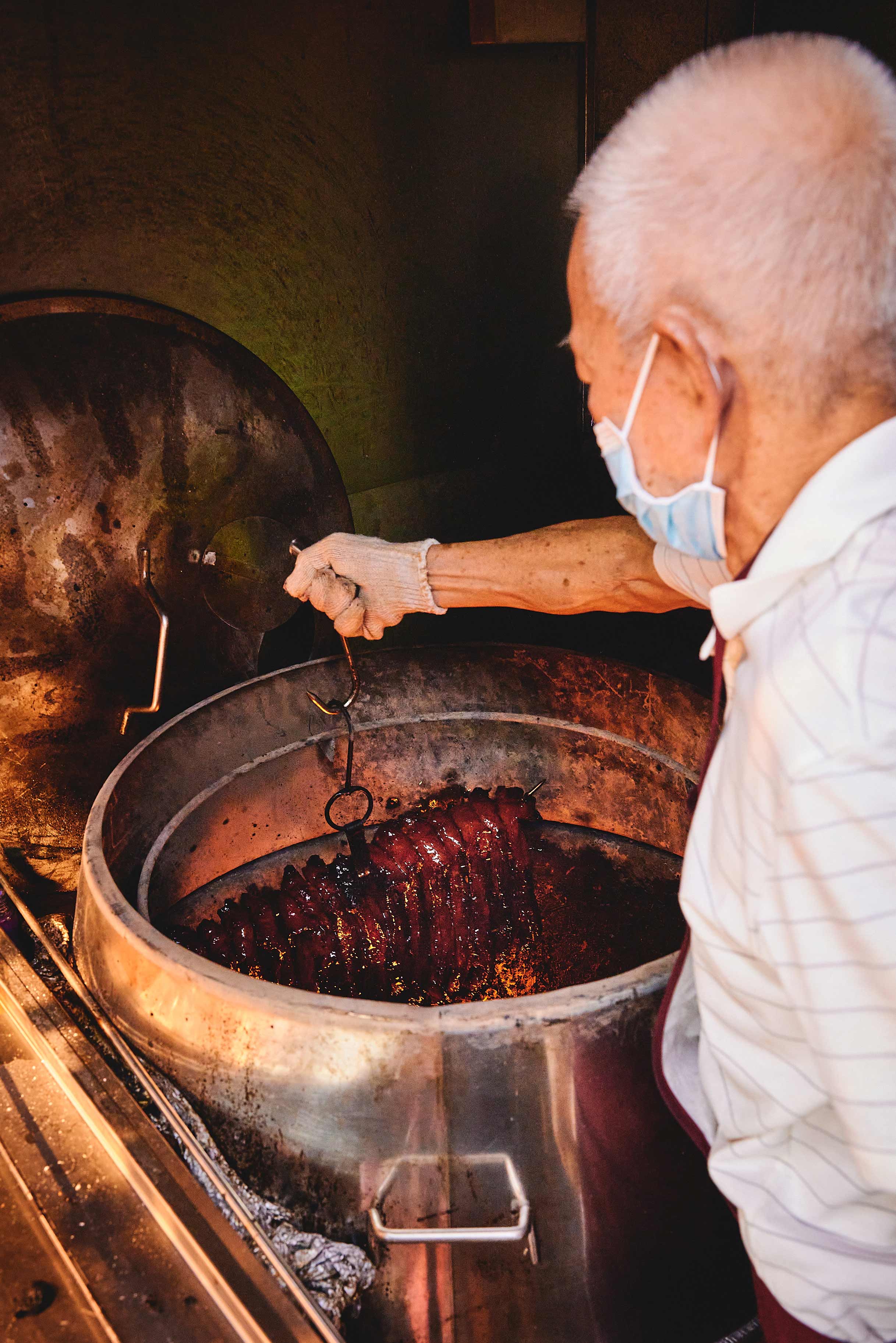 "I'm in my seventies. He's 82. I also know that this line of work is very taxing on the body. If anything were to happen to him, I'd be responsible. We're good friends – so I had to tell him that it was best for him to retire. If the business can't continue, that's my issue. It's time for him to rest." he adds.
So master Cho hung up his apron and is now enjoying retirement with his civil servant daughter and four grandchildren. "He's well taken care of – he has nothing to worry about anymore," declares Sham.
No suitable replacement roast meat cook found despite $4K monthly salary
Initially, Sham tried looking for a replacement roast master. But finding one with the right skills – and attitude – proved an even bigger challenge despite offering a "very high daily wage" of $170 for nine hours of work (approximately $4K monthly for a six-day work week), explains Sham.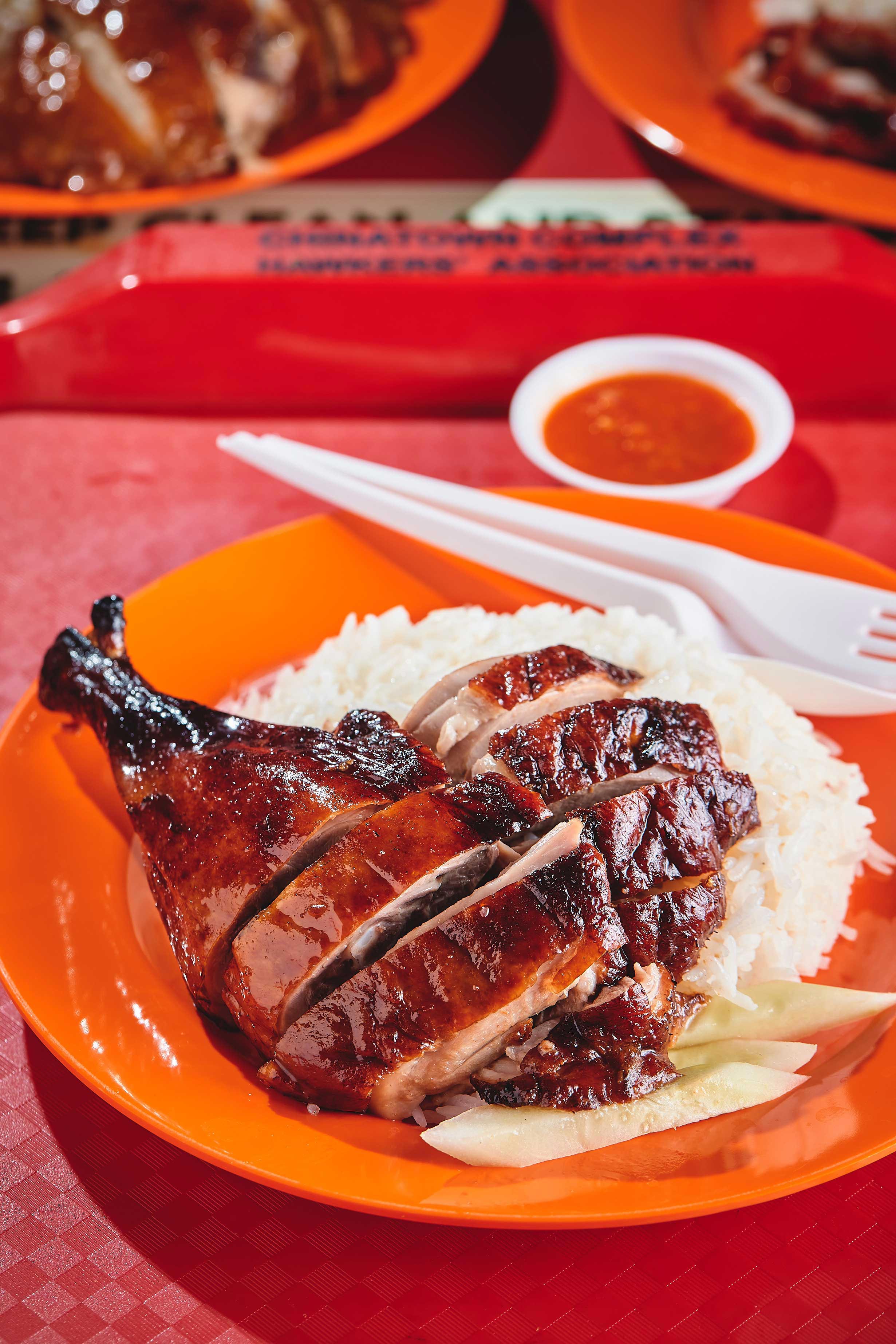 "The first new shifu's roast meats weren't as good as Master Cho's, but I thought that he'd be able to improve after a few days. But then, he became very arrogant – his attitude was, 'if I want to do it this way, then I'll do it this way.' One day, I gave him a suggestion about something that needed to be changed – maybe he was tired, but he lost his temper. He quit on the spot after working for three days," he adds with a sigh.
"I hired one or two more cooks after that, but I faced the same problem," he laments. "Stall assistants are hard to hire, but shifus are definitely hard to manage too. They aren't worried about finding a job, as there are so many people looking to hire [skilled] workers now."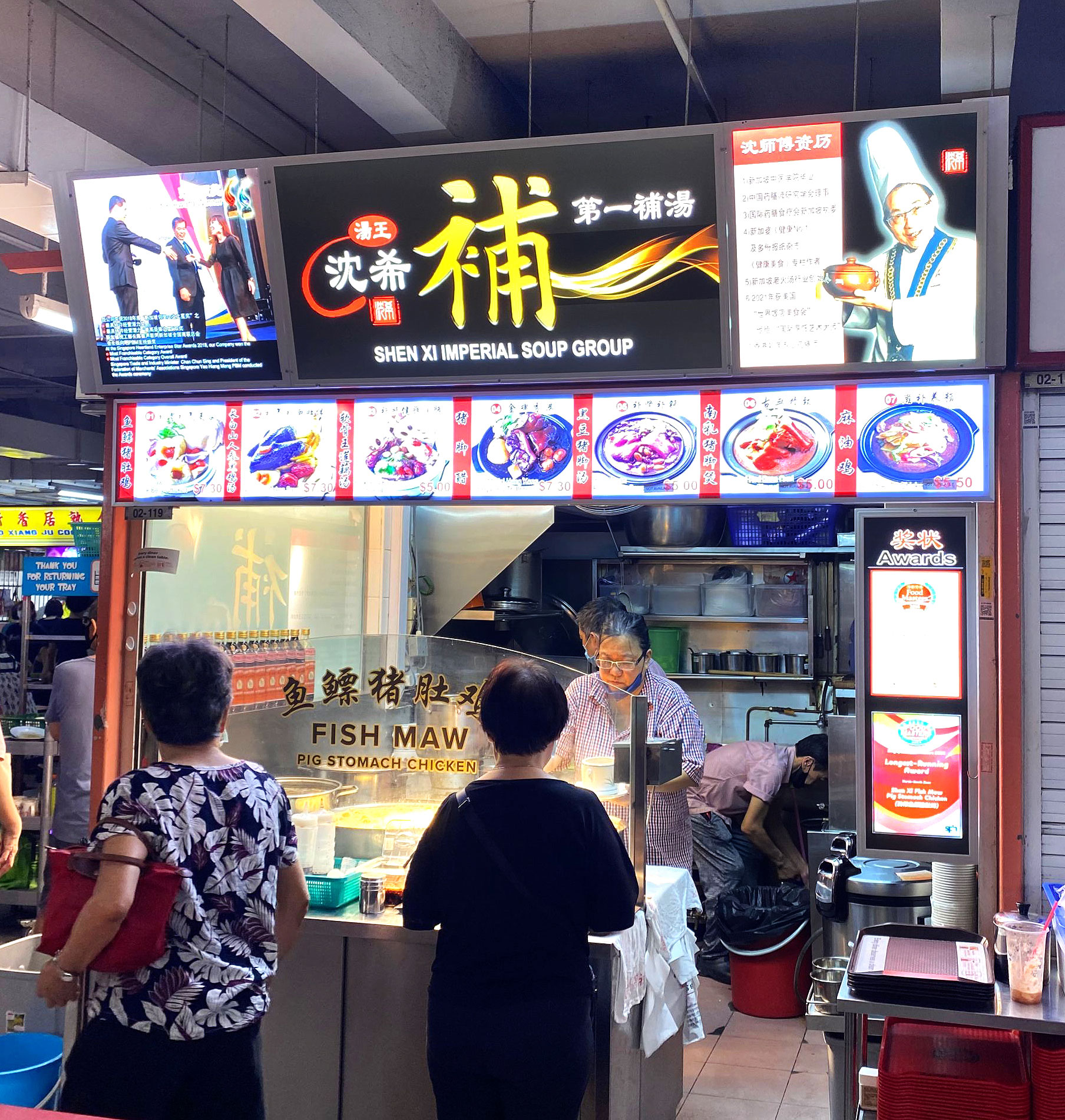 Pivoted to selling herbal soup 
This constant musical chairs of roast meat cooks led to Old Master Roasted Grill closing for an entire month in June. Sham later decided to cut his losses — he gave away equipment like a charcoal oven and spent $12K turning the stall into another outlet of his herbal soup hawker chain, Bu by Shen Xi.
"This location is very good, I didn't want to give up the stall space. Since the problem was hiring people with the right cooking skills, I decided to switch tack to selling herbal soups instead – since I have several other soup stalls and staff there who can hop around the different outlets easily."
Interestingly, one of those soup stalls has been in the very same hawker centre (unit #02-006/007) for years now, but located in a different zone. Sham isn't worried that the two stalls under the same brand will tussle for business, as "it's a very big hawker centre". He asserts: "Just imagine: there are at least five or six stalls each for roast meat, noodles or vegetarian food, but they can all succeed. The only two herbal soup stalls in this hawker centre are mine."
According to him, his hunch paid off: "In the past 1.5 months [since we switched concept], it proved to be the right decision. Business is just as good at the stall now as it was during our roast meat days, with a lot of new customers." Not bad, considering the cheapest dish at Bu by Shen Xi costs $5, compared to $3 for char siew rice when the stall used to be Old Master Roasted Grill.
Bu by Shen Xi is at #02-119 Chinatown Complex Food Centre, 335 Smith St, S050335. Open daily 10am – 8pm. Tel: 9189-2870. More info via Facebook.
Photos: Alvin Teo
No part of this story or photos can be reproduced without permission from 8days.sg.