Benjamin Tan, 28, Bought His Second-Hand Mercedes For "Less Than S$60K"
The Mediacorp actor, who also runs a curtains and blinds business, tells us more about his new ride and why it took him so long before showing it off on IG.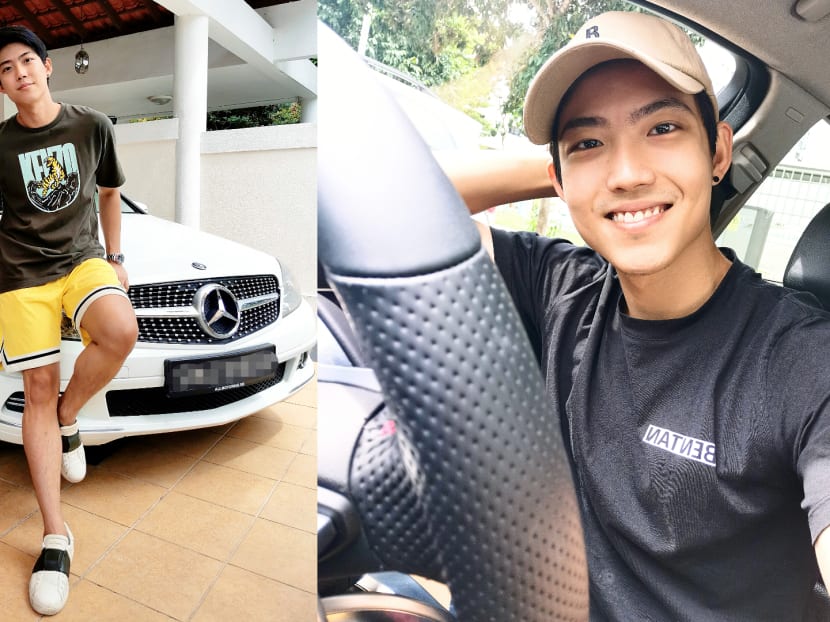 It looks like James Seah isn't the only actor who was lucky enough to find a second-hand Mercedes-Benz at a pretty good deal recently.
After four or five years of driving a Hyundai that he spent almost S$80K on, Mediacorp artiste Benjamin Tan had just three months to find a new ride before the Certificate of Entitlement (COE) on the old one expired. After doing some thinking and calculating, he concluded that getting a new vehicle would be more worth it than renewing the COE.
His car-hunting adventure actually started last year, but his more savvy friends advised him to wait a while longer before buying anything as the COE prices were very high at that time.

Then, a few months ago, his pals found him a used Mercedes-Benz C180 that they believed ticked all the right boxes and had the right price.
"So I went down to the dealership to take a look and do a test drive, and that's how it became my car!" Ben told 8days.sg in a phone interview, adding that it happened on March 25, two days before his 28th birthday.
He got it at a steal, too.

While Ben estimated that a brand new version of that model would have set him back around S$220K, he got his car, which has over four years left on its COE, for "under S$60K".
"Although it's second-hand, the condition is very good," he shared. "There are no scratches on the exterior, the wheels look fine, and even the leather seats, which tend to get creased after a while, are still perfect. I was wondering why the owner decided to sell it! (Laughs)" Ben would later tell us that the previous driver wanted to upgrade to a Maserati.
In case anyone's wondering, yes, Ben paid for the Merc completely out of his own pocket and will also be settling other related expenses all by himself.

On top of being an actor, he has been running curtains and blinds business San Design with his dad since he was 21 or 22, and that's where the bulk of his savings comes from. Looking into investments with his friends has helped him financially as well.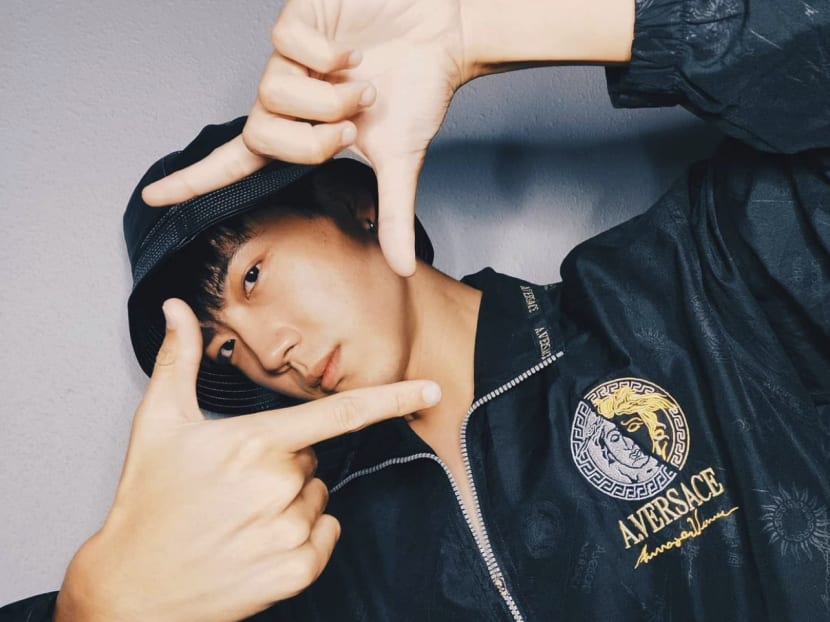 His curtains biz is why he can't do without his own vehicle in the first place.

With his father taking a backseat due to old age, Ben now manages the entire company almost by himself.
"I do everything except the sewing and installation," he chuckled.

He also engages a marketing person on an ad hoc basis, but other than that, Ben can be found personally meeting clients to discuss their needs and visiting factories to check up on the manufacturing process, which explains why he needs a car boot to fill up with samples.
When we asked how he juggles being an actor and hands-on towkay at the same time, Ben admitted that no matter how hard he tries, there's "never really a balance 'cos both jobs take up so much time". Fortunately, his dad still helps out with San Design matters from time to time so it never gets too overwhelming for him.
So why be an actor then, especially if he's raking in bigger bucks with his biz?
"Fun lah!" he laughed. "I've had jobs where I earned a decent amount but made me feel like I had to drag my feet to work. As an actor, even when I don't get weekends or public holidays off and I have to wake up at 5.30am, I don't feel tired 'cos as soon as I reach the set, I feel a sense of happiness. It doesn't pay as much but I see myself as the intern or new guy who's slowly working his way up."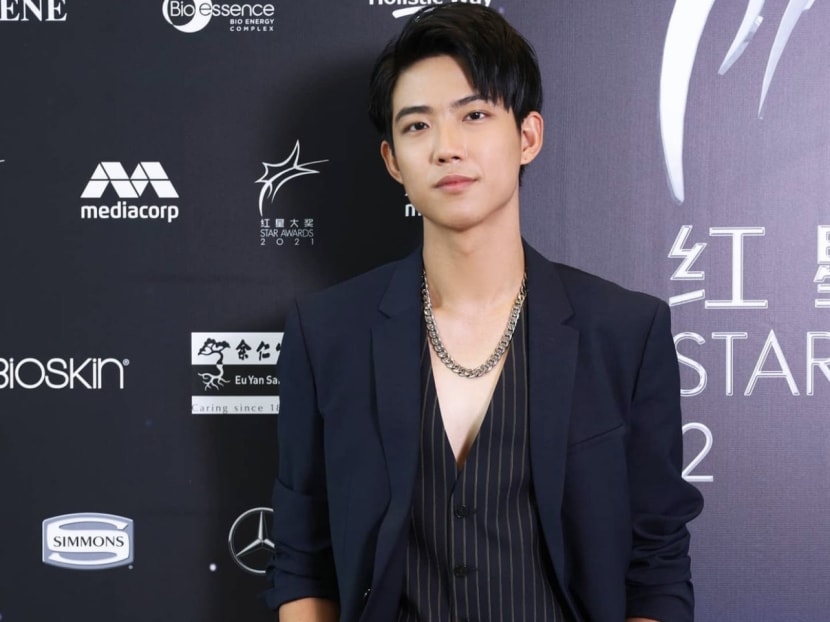 8 DAYS: Congrats on your new ride! What do you like about it?
BENJAMIN TAN: It's very spacious inside and when I drive it, it's been very smooth so far. It also has one major requirement that I was looking for, which is a media player, 'cos my old car didn't have one! (Laughs) The only downside is, as with any continental luxury car, petrol tends to be more expensive.
Were you looking for this particular brand and model?
I wanted a two-seater at first and was looking at convertibles, but then I realised they wouldn't be very practical for my lifestyle as I wouldn't be able to store a lot of items, so I decided that I needed something with four doors. There wasn't a particular brand that I was looking for, I just considered whatever was more value for money, and the Merc basically ticked all the boxes.
How particular are you about keeping your car clean?
Well, I don't ban others from eating in my car as long as they're not eating char kway teow or something. (Laughs) I will try to clean and vacuum the interior once a week or once every two weeks, and we have a car washer who comes to my place to clean the exterior as and when we require it.
What are some items you keep in your car?
My previous car was so full that I couldn't put anything else in it, so this time round, I've been trying to keep it more organised. (Laughs) There are samples for my curtains and blinds business in the boot, as well as a huge foldable armchair that I use during outdoor shoots. I also keep two pairs of sunglasses and a portable diffuser that dispenses essential oils in front. The backseat is relatively empty, and I hope it remains that way and things don't pile up!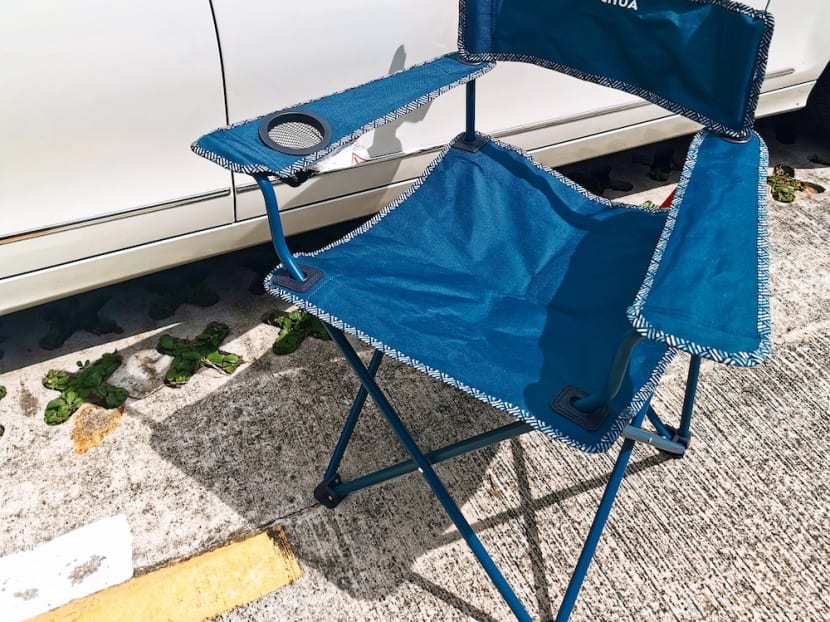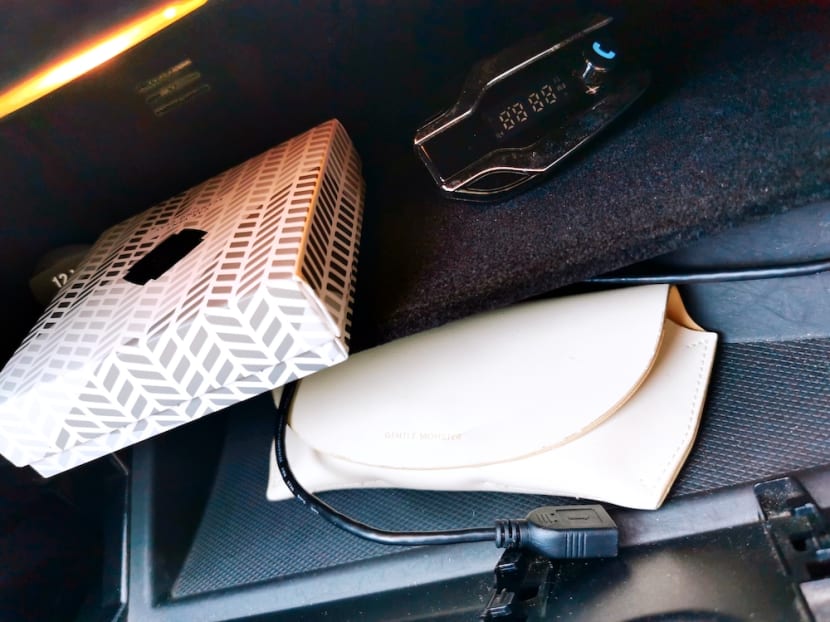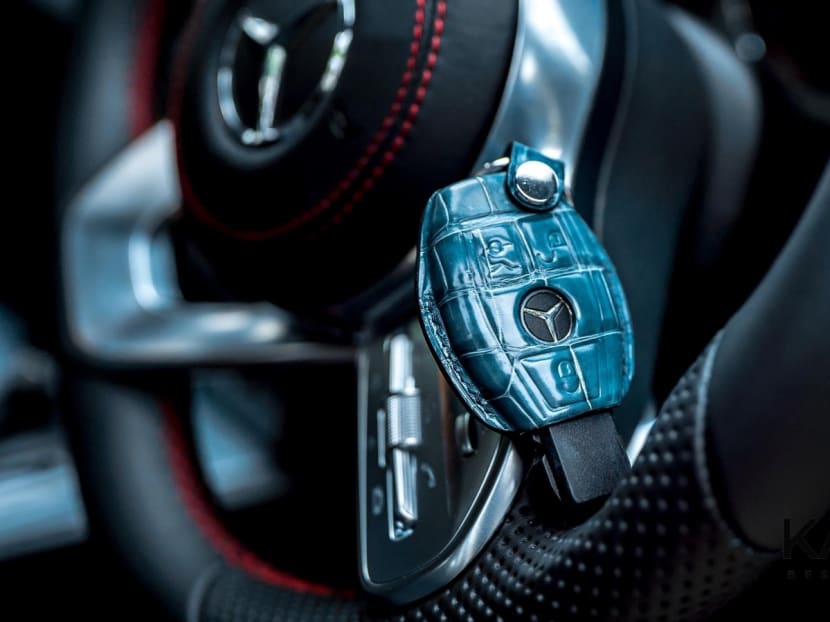 Most people would immediately post a pic of their new car when they get it but you only did so recently. What's with the hesitation?
I've been holding myself back, I guess. I'm proud of having my own car, but we all know how the internet can be, so I was contemplating whether people would go like, "Oh, so what, you got a new car? So hao lian (show-off) blah blah blah." But sometimes you just feel happy getting something that you worked so hard for!
So when you asked me to do this interview, I decided to just do it 'cos in this world, whatever you do, it's fine as long as you don't hurt other people, so don't bother with what others say. There are too many mean comments to take to heart.
What are some of your pet peeves on the road?
Oh my god, I have a lot! I think some drivers in Singapore — not all — can be very reckless. It's like, okay, you can afford to buy a Ferrari or a Lamborghini, but does it not come with signal lights? You need to let others know when you're changing lanes! Some drivers think if they nudge the front of their car into the other lane, others will let them go, but it doesn't work that way!
Rude drivers who are in the wrong are another pet peeve of mine. I once encountered this guy in a Lamborghini SUV who was driving very fast, and when he started to slow down, I signalled to switch into his lane, but he suddenly accelerated and nearly hit the back of my car. After that, he drove in front of me, rolled down the window, and gave me the middle finger. This went on for a while, like whenever I tried to switch lanes, he would drive in front of me and step on the brake. I hate this, it's like, are you trying to cause an accident?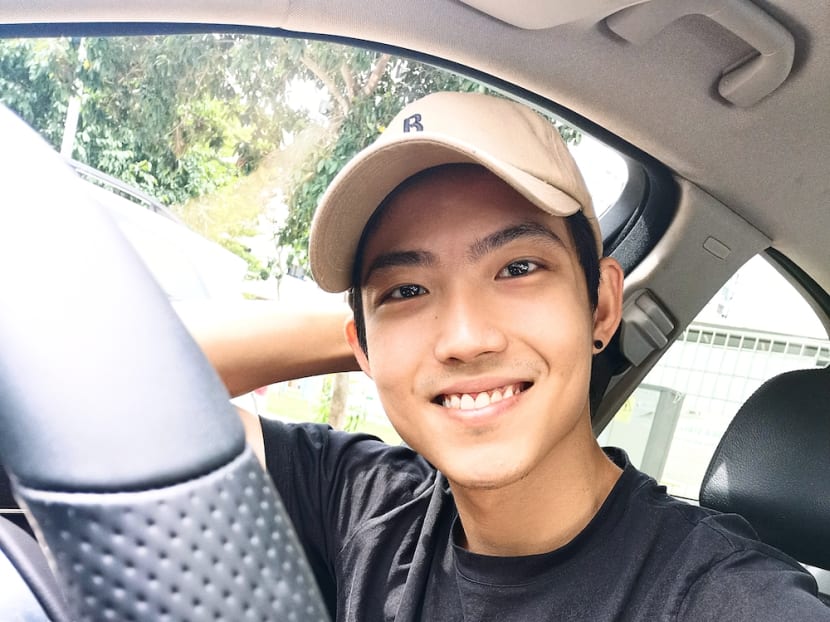 Are you prone to road rage?
In my younger days, yeah. (Laughs) I admit it wasn't a very good thing to do, but whenever I encountered a very irresponsible driver, I would press on the horn and wouldn't let go until they were out of sight. Disclaimer: I don't do that anymore. (Laughs)
Have you ever committed any traffic offences or gotten into accidents?
This isn't recent, but there was once I was approaching a traffic light as it turned orange, and I was panicking like mad 'cos I wasn't sure if I should stop or go. In the end, I decided to just go ahead… and the camera flashed and I got a ticket. From then on, I stopped at every orange light. (Laughs)
As for accidents, I did have some minor ones. A few years ago, I was on the highway driving from town to the east side, when all of a sudden, the driver of a car that was three or four vehicles in front of me jammed on the brakes, and everyone else couldn't brake in time. Luckily, I managed to only slightly bump into the car in front of me and the owners were very nice and understanding about it, but that particular highway scares me now. (Laughs)
Just as a quick update, how is your mum doing?
There have been some ups and downs, but she's still not awake [from her coma] and it's going to be a year soon. The only change is that we've moved her to a specialised nursing home that functions like an ICU 'cos we felt like it was safer than a hospital. So we'll see how it goes, I guess, but there's no improvement per se.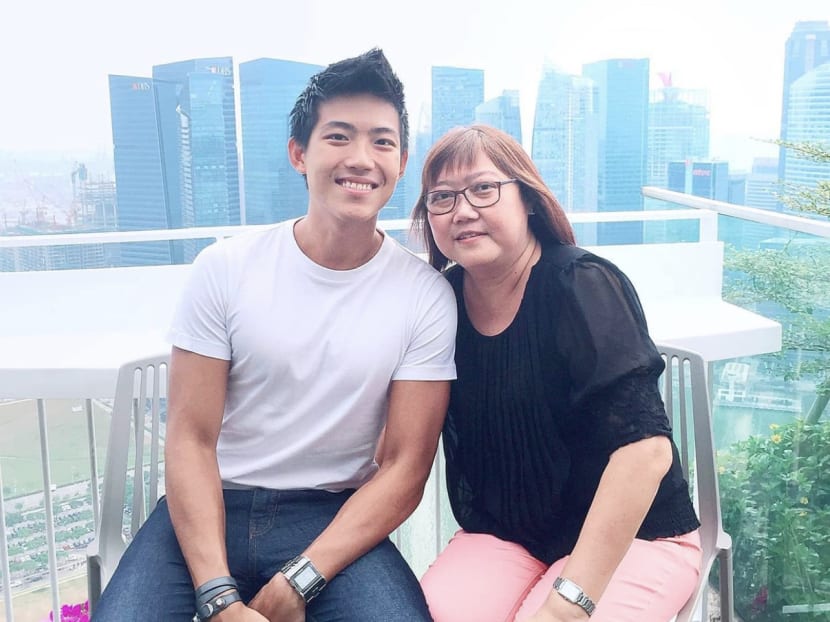 Photos: Benjamin Tan, Benjamin Tan/Instagram