Carrie Wong Says She And Her Boyfriend Are "All Good"… But What About That Deleted V-Day Post?
The actress also talks to us about working with Lawrence Wong and what advice the late Aloysius Pang would have given her about her new role.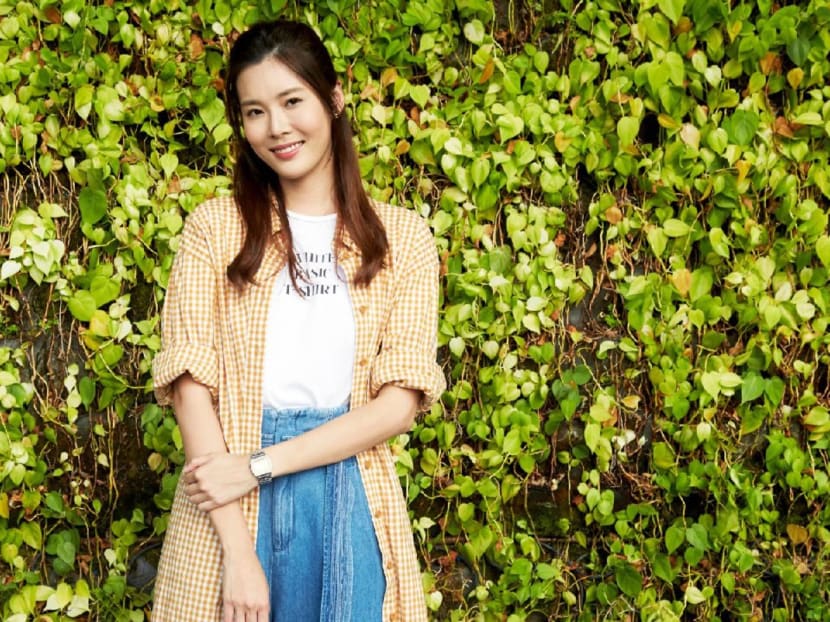 Nothing on the Internet really gets deleted — just ask Carrie Wong.
It is 7.30am on a Wednesday morning, and 8days.sg is gathered with other journos under the blistering hot sun. We're all here for the lensing ceremony of upcoming Ch 8 drama, My One In A Million, where Carrie plays a matchmaker blessed with the special ability to make love connections between people. In the series, she's paired with Story of Yanxi Palace actor Lawrence Wong, who plays a variety show producer who develops body odour (yup, for real, and also eww) every time he falls in love.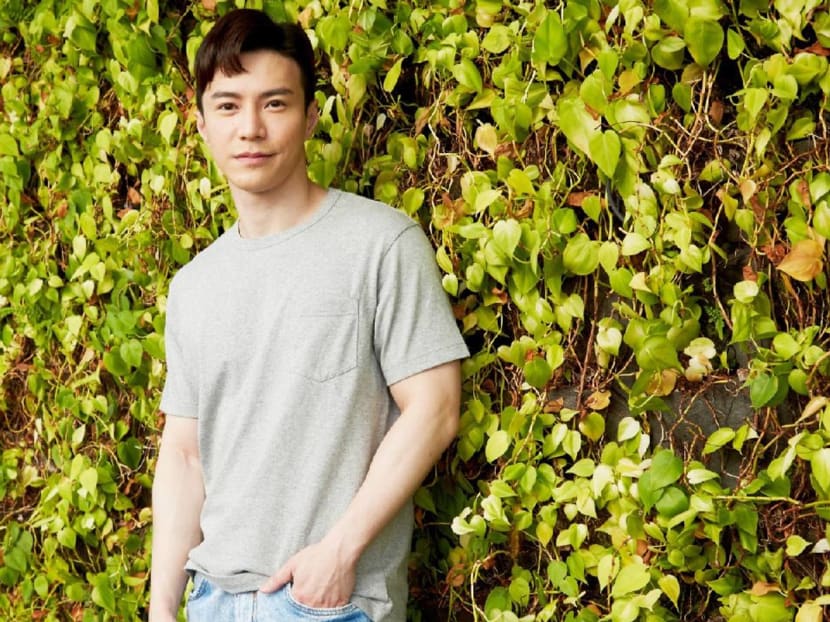 You would have probably read by now that Lawrence's role in My One In A Million was meant for the late Aloysius Pang. It would have been Aloy's first lead role in a Ch 8 drama but fate decided to deal the actor a very cruel hand. After his passing, a devastated Carrie, who had been paired with Aloy in five different dramas over the years, had told reporters that she had been looking forward to working with her longtime onscreen partner again. But life has to go on and she tells us now, with a heavy heart, that she promises to do [her] best in the drama for him .
It actually wasn't easy getting a quote from Carrie today.

"You'll have to wait because everyone wants [time with] Carrie Wong. And you'll have five minutes 'cos [the actors' will be rushing off for filming after this, a minder informs us. We have a feeling that everyone kinda wants to ask Carrie the same thing.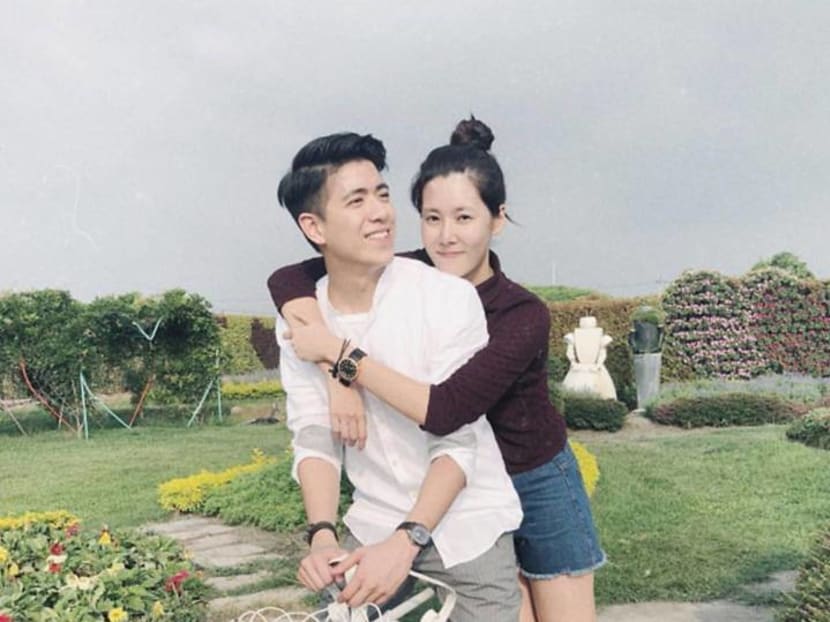 If you don't already know, the 25-year-old and her boyfriend, who we know only as Boris Lin, went IG official on Valentine's day. She had posted this pic taken with her boo, along with the caption: "The courage you gave me is what allows me to be strong for you." Awwww.

However, less than 24 hours later, the Star Awards 2019 Best Actress nominee deleted her post. She also untagged every single couple picture her fans had tagged her in... and Boris's once-public Instagram account, which was filled with pics and vids with Carrie that date back to June 2018, suddenly went private.
So what happened?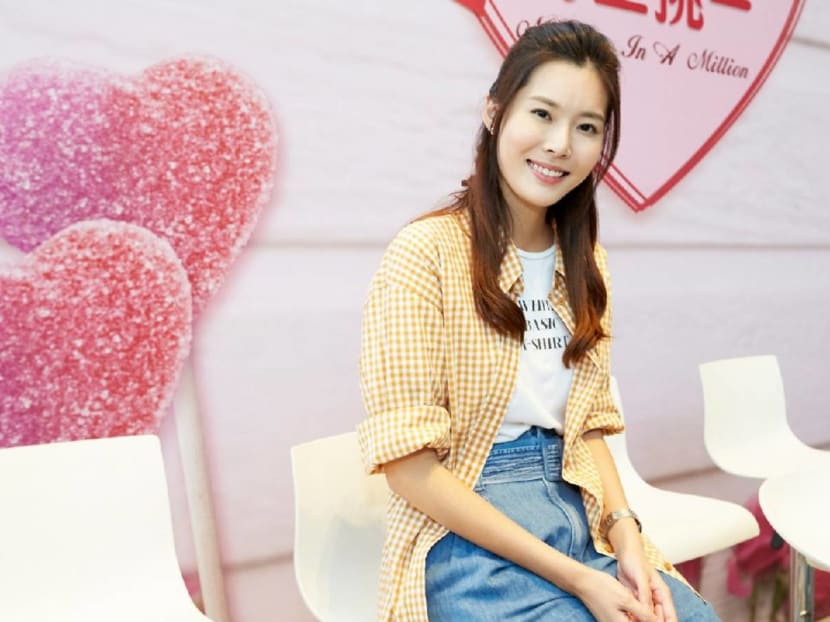 Of course we would jump at the chance to speak to Carrie. But just two minutes into our chat, we were interrupted a number of times by her manager, who felt that our questions were too sensitive. Oh, well. Then again, Carrie, too, seemed pretty reluctant to let on more.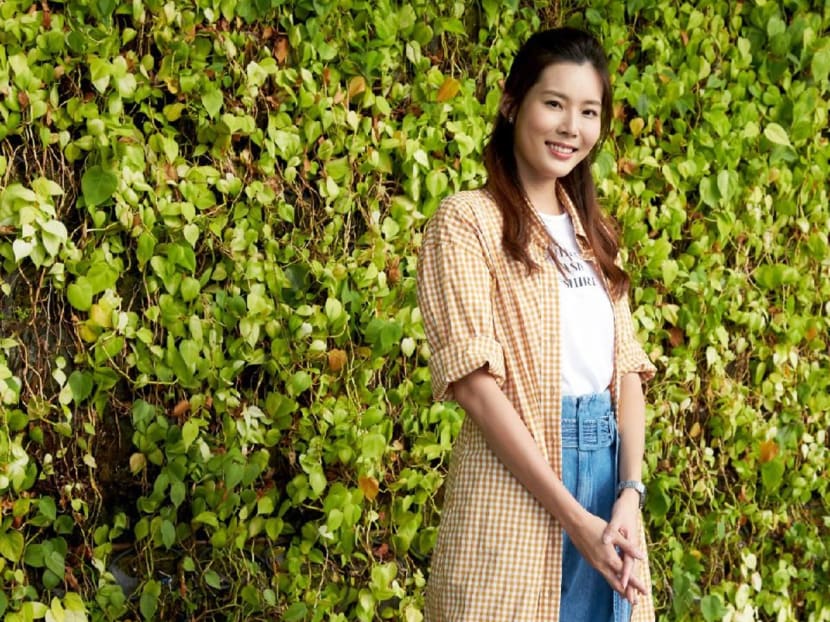 8 DAYS: Why did you decide to open up about your relationship with Boris on Valentine's Day?
CARRIE WONG: (Laughs) Regarding the post, (pauses) it's actually… You know, it's a privacy thing. Anyway, we're all good. And about the post, I would like to say thank you for your concern lah, but I don't think this is the right time to reveal more yet. I just want to say that I'm really happy to be here today. I would like the questions to be on the drama. I would definitely like to share more [about my relationship] with you guys next time.

What do you mean it's a "privacy thing"? After all the pic has been shared many times by your followers...
Yeah, but I've taken it down.
But nothing really gets deleted from the Internet.
Sorry, I- (Her manager interjects but Carrie continues) I will share [more information] when the time is right.
Did someone advise you to do delete the photo?
No… (trails off)
So is there anything you can share about Boris?
No, sorry…. (smiles) (Her manager tells us to move on to the next topic)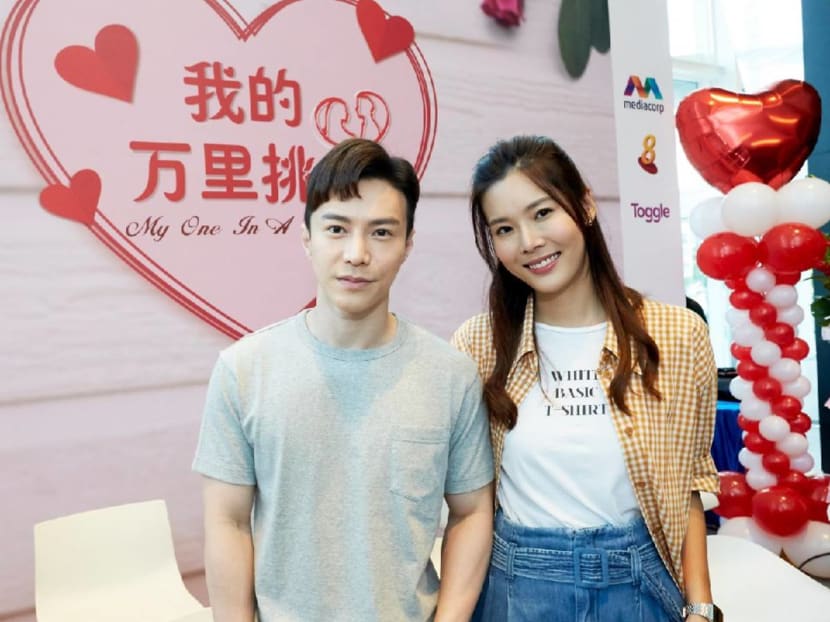 So how did you feel when you first heard that Lawrence was taking on Aloysius's role?
Actually, I knew Lawrence way before this. We starred in 118 but we didn't really like have scenes together. So we were in the same drama but we didn't work together. This is the first time we will be acting opposite each other, but, yeah, we knew each other a long time ago. And… I'm very excited. I can't believe that [I'm working with him]. I watched Yanxi Palace. (Laughs) I'm a big fan of his!
What did you think of Lawrence's performance in Yanxi?
Oh, I think he's awesome.

So how familiar are you with Lawrence?
Like I said, we were only in the same show and we haven't worked together before.
Have you guys hung out together outside of work?
Nah.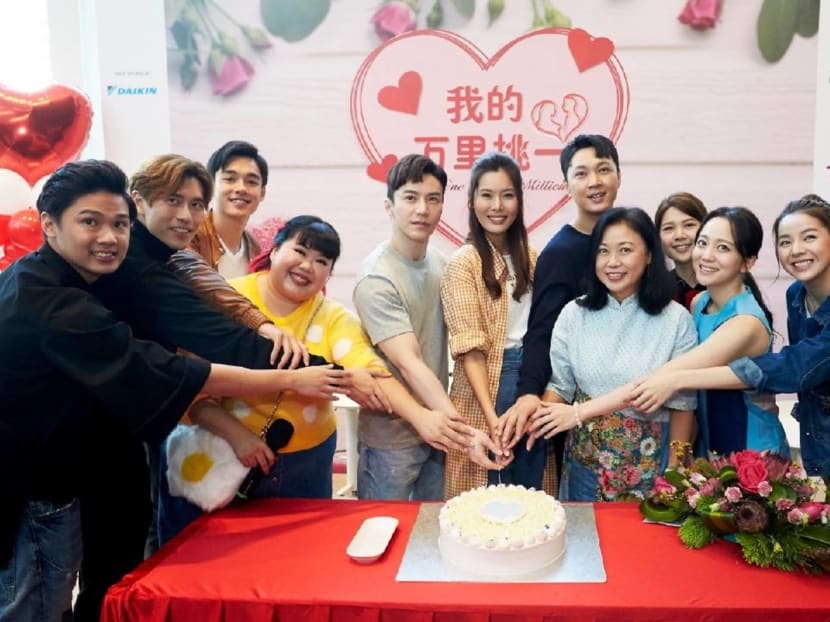 Lawrence once said that he would probably get a lot of hate mail for taking on this role because of the association with Aloysius. What do you think of that?
I believe that anyone who takes on this role will face a lot of pressure and be held to very high standards. So let's give more love to everybody [on the show]. Aloysius is someone who loves to give love, so I believe that [Lawrence] will do his very, very best for Aloy as well.
We know that you and Aloy were close and have worked together many times. So what do you think he would've said if he knew that Lawrence is going to take over his role?
I believe that Aloysius would be very happy, and um, Lawrence is a very professional and fit actor... I mean 'fit' like he is very suited for the role. I would like to say that everyone in the show will do well for [Aloysius]. We will keep him in our hearts and I promise I will do my best for him.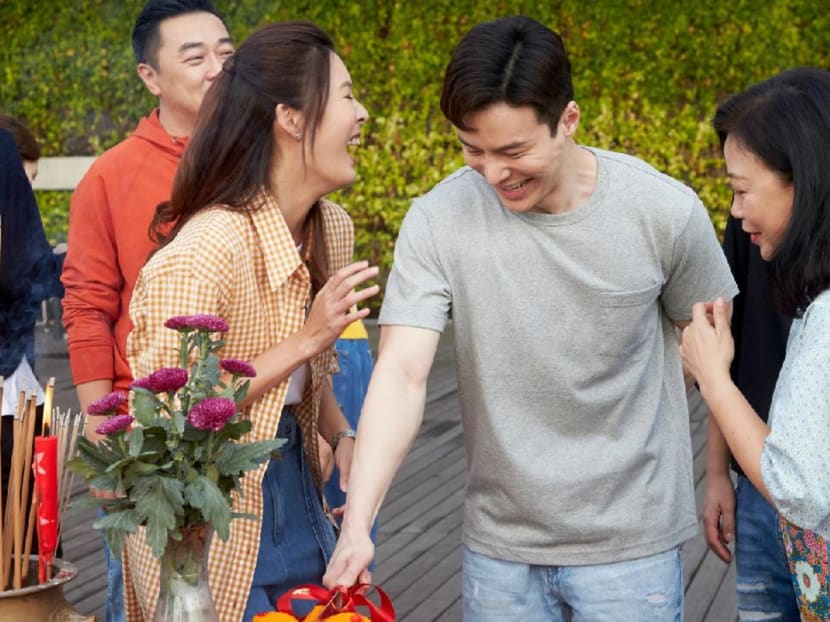 What are you looking forward to the most when it comes to working with Lawrence?
I'm looking forward to see how he is going to play his role, and how our chemistry will be like. I'm always very excited about working with people for the first time, like Lawrence, Xiang Yun-jie... So it's going to be very exciting. I'm looking forward to filming also because this drama is meant to be very funny and happy. It's going to have lots of surprises.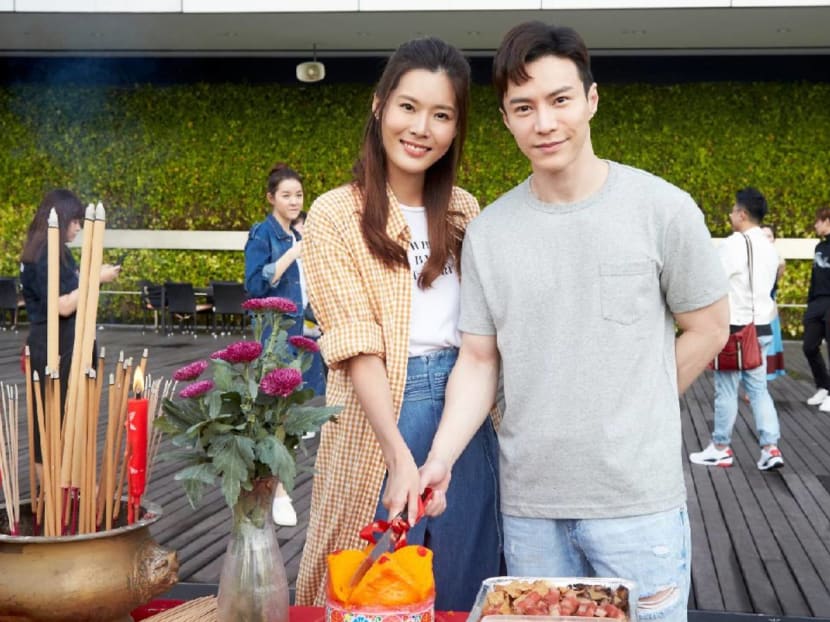 What advice do you think Aloy would give you about My One In A Million?
He would ask me to be a good girl, work properly and do well! (Laughs)
You're friends with Jayley too. How is she doing?
Jayley has a lot of love around her. I gave her my love as well, so she'll be fine.
My One In A Million debuts this July on Ch 8