Christopher Lee Reveals Why It Was "So Difficult" To Propose To Fann Wong
Fann also admitted that she thought Chris looked like an "uncle" when she first saw him as a Star Search 1995 contestant.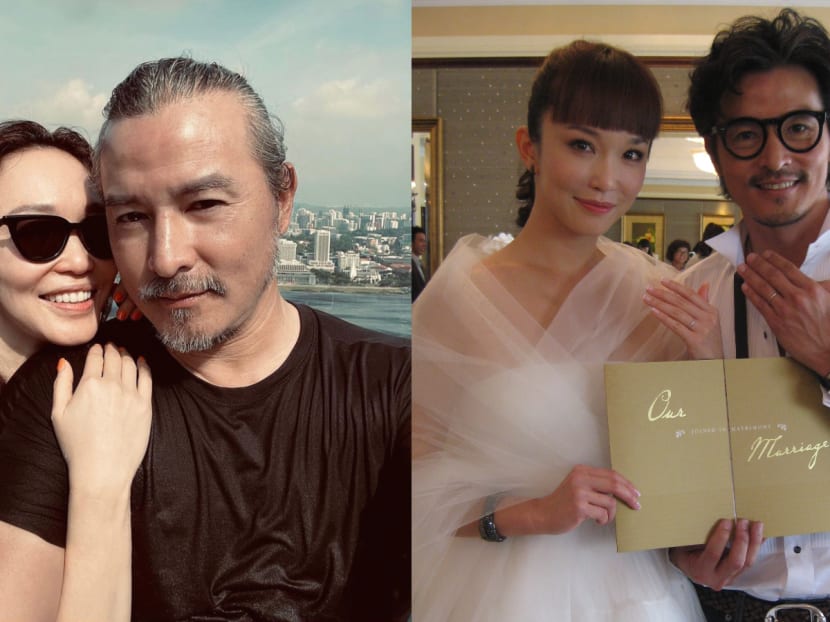 Remember Mark Lee's 'warning' to female viewers on Mediacorp talk show The Inner Circle, where he said that if a woman doesn't have a good impression of a man, she could end up marrying him?
Well, that was exactly the case for Fann Wong, who first laid eyes on her husband Christopher Lee in 1995 when he was a Star Search contestant.
"Someone showed me pictures of the contestants and asked who I thought could win," Fann, 50, recalled during her appearance as a surprise guest on Chris' episode of The Inner Circle. "When I saw Chris, I went, "Who is this uncle? How old is he? Can he even take part?' They told me he was actually very young and I said…"
At this point, an indignant Chris interrupted to remind her, "You've been married to this uncle until now," earning him a whack on the arm from his wife, who asked him to let her finish speaking.
She continued, "Later, I saw him in person at the resting area and thought, 'Oh, he's so handsome. What a shame. Why isn't he more photogenic?' (Laughs)"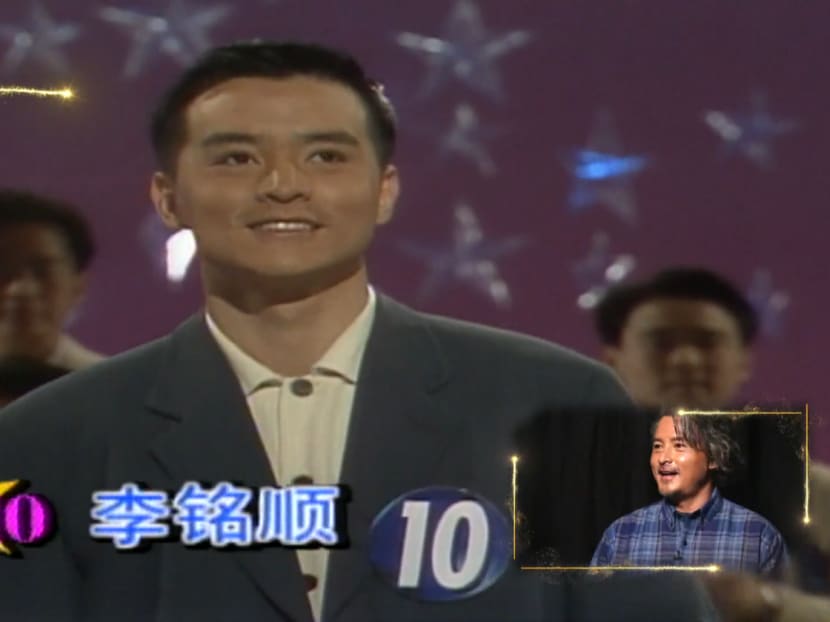 Sparks eventually flew between them, and the pair started dating after working together on 2000's Looking for Stars, tied the knot in 2009, and welcomed son Zed on National Day 2014.
During the show, host Guo Liang took the opportunity to ask about the time Chris popped the question.
"It was so difficult to arrange, you know!" the 49-year-old actor sighed. "I decided I must do it on a special occasion, be it our birthdays, Chinese New Year, Christmas or the Mid-Autumn Festival. I had already planned to do it at a restaurant on Valentine's Day and had invited all our close friends and family members, and everyone could make it."
Alas, just as he was about to make the reservation, Chris got a call from his manager informing him that Fann was going overseas to work on a film, so he had to cancel his plans.
He had no better luck on his second attempt, which he reckons took place during Christmas. "I was also about to make all the arrangements when she had to go overseas again. I didn't want to give up, but I decided to just see how things go."
In the end, Chris' proposal happened out of the blue without any elaborate preparations during a Chinese New Year gathering at Fann's house.
"My friends asked, 'Eh, when are you going to propose? You keep asking us to get ready but it never happens! Do it today lah!' I was like, 'Huh? Today? On the second day of Chinese New Year? I have the ring but I don't have flowers!' But I decided that I would just do it since I had the ring."
After waiting for everyone to finish their drinks, Chris turned off all the lights, prompting a clueless Fann to ask, "Whose birthday is it?" When the lights came back on, Chris was already down on one knee.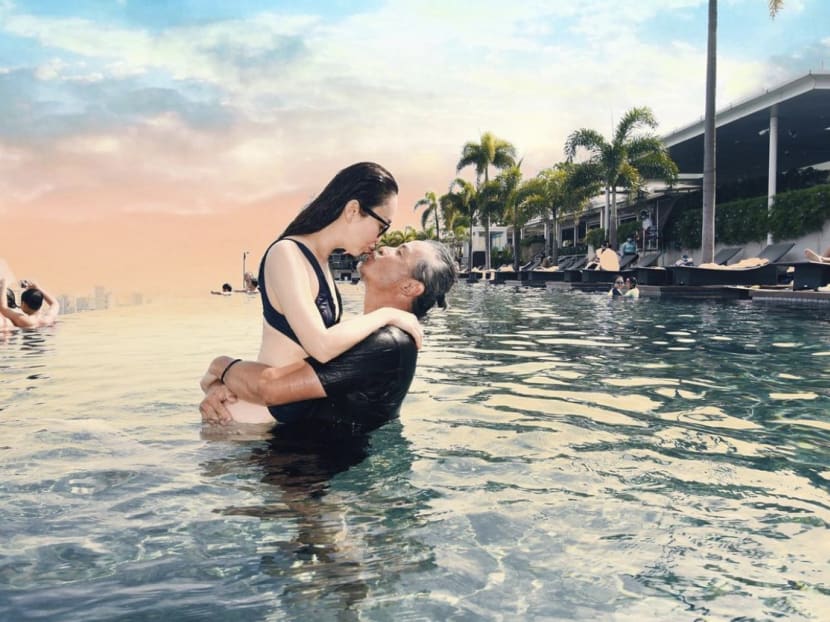 While they're usually nothing short of lovey-dovey with each other, Chris let on that, like any other couple, he and Fann do get into arguments. In fact, they used to get into really bad fights about "everything" in the earlier years of their relationship.
"Both of us don't exactly have the best temper," he said, as Fann quipped that she always shows her best self at work.
But how intense can things get? Do objects start flying around and getting smashed?
"Only very lucky people have the privilege of seeing that," Fann teased, as her husband could only laugh helplessly at one side.