Chuando, 53, Is Playing A Doctor With Nude Sex Scenes In His Upcoming Movie
I'm already so old, what's there to be awkward about?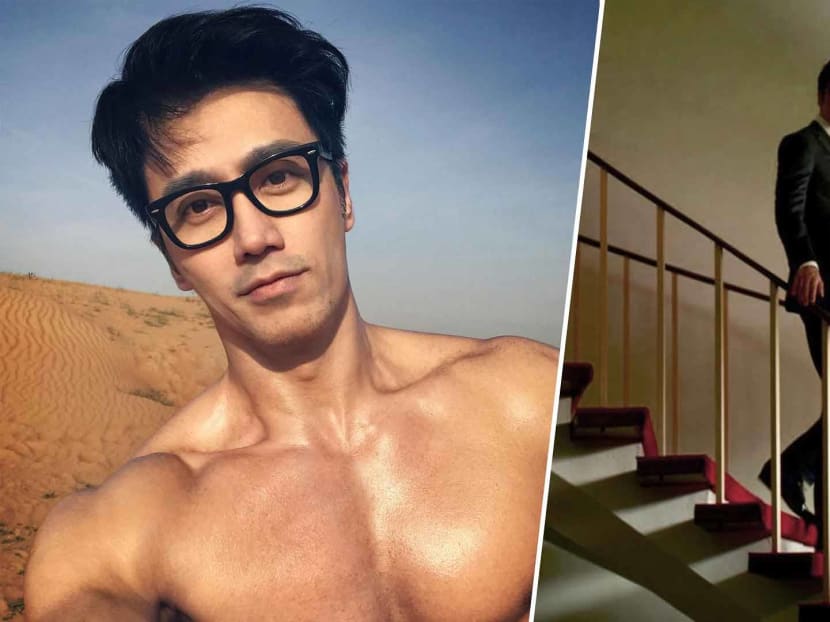 On-screen sex scenes are pretty common these days, but you've not seen the one starring 53-year-old Internet thirst trap Chuando Tan. The local fashion photographer, who went viral in 2017 for his im-pec-cable aesthetics, recently scored his first leading man role in an upcoming short film. And yep, it involves him stripping down to abs-olutely nothing.

He tells 8days.sg that he plays a "30-something doctor" in the murder drama set in the '60s, which revolves around a wealthy family and the suave physician they've engaged for house calls. The heavyweight cast also features homegrown stars Tay Ping Hui and Xiang Yun, her daughter Chen Yixin, and yet-to-be-revealed "main actresses from Taiwan".
If you're wondering what Dr Chuando looks like, here's a sneak peek:

Stefanie Sun
(her 2003 hit 'The Moment') and
Andy Lau
(his 1995 classic 'Truly Forever').
The flick's name and release date are yet to be announced. Which means you have to wait a while more to see a nekkid Chuando, who also spills to us that his scenes might just include glimpses of his bare butt. Is that the sound of his
1.2 million Instagram followers
screaming that we hear?
Specifically, a $25,000 Ermenegildo Zegna suit embroidered with his name, which was custom-made for him by the Italian fashion house in Milan. "They rushed the suit for the movie, as it was almost the summer holidays in Italy when I had my fitting. I got to keep the suit," he laughs.


Back in the '90s, Chuando and Tay Ping Hui were both in the same modelling agency, Carrie Models. "I've known him for so long... since we were kids," says Chuando. "So seeing him again was like an old friends' gathering. The last time we met was around 15 years ago, I think? I had shot him for an ad."

severe nail bed injury
. "We were at the same location but it wasn't my scene, so I was sitting at the side, " he recalls. "When I saw his injury I immediately felt the pain as if it happened to me 'cos I've experienced that before."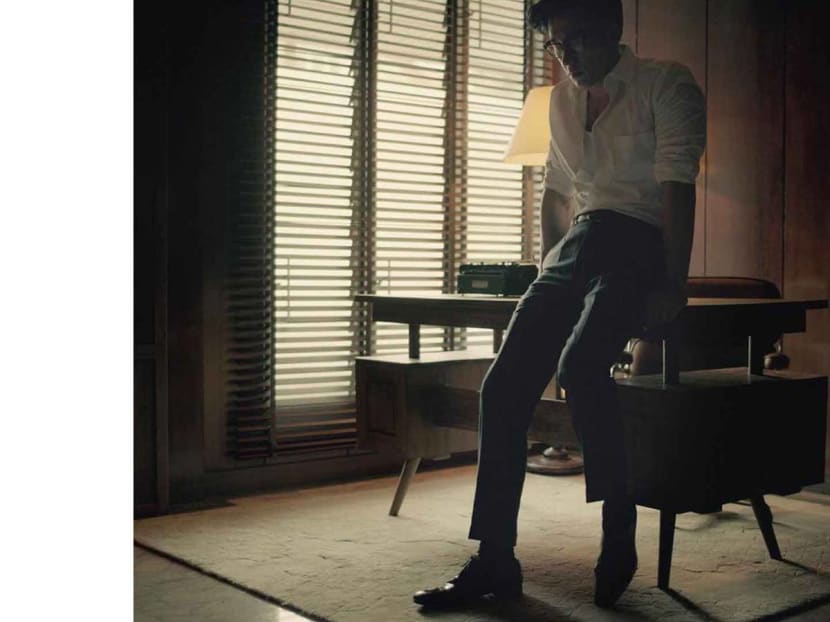 8 DAYS: How did you get this movie role?
CHUANDO TAN: They [the director Wayne Peng and his wife Lim Sau Hoong] called me and I went for an audition at their home. I went online to look at the TV commercials Wayne had done, and he clearly had talent. There's a lot of artistic value in his work, which I really like. During the audition we talked — he and his wife weren't sure if I could speak Mandarin well, but they saw my videos on Instagram and Weibo where I was speaking Mandarin, and decided that I was okay. They also asked me if I'm confident enough to act. I said yes. I'm comfortable enough in my own skin at my age. Since there are many people out there who are going into acting, I believe I can be one of them. I do my best lah, but whether [I'm good at acting] is another thing! Wayne and Sau Hoong decided I was a good fit for the role, so they said they'll try me out.
What was the first day of filming like for you?
I was quite blur! I didn't know what was expected of me, so I observed how the Taiwanese actresses prepped themselves before filming and learnt from them. I also had to memorise a page-long Chinese poem. My command of Mandarin is very Singaporean, and the script called for olden-day Mandarin. But I was okay with memorising the script.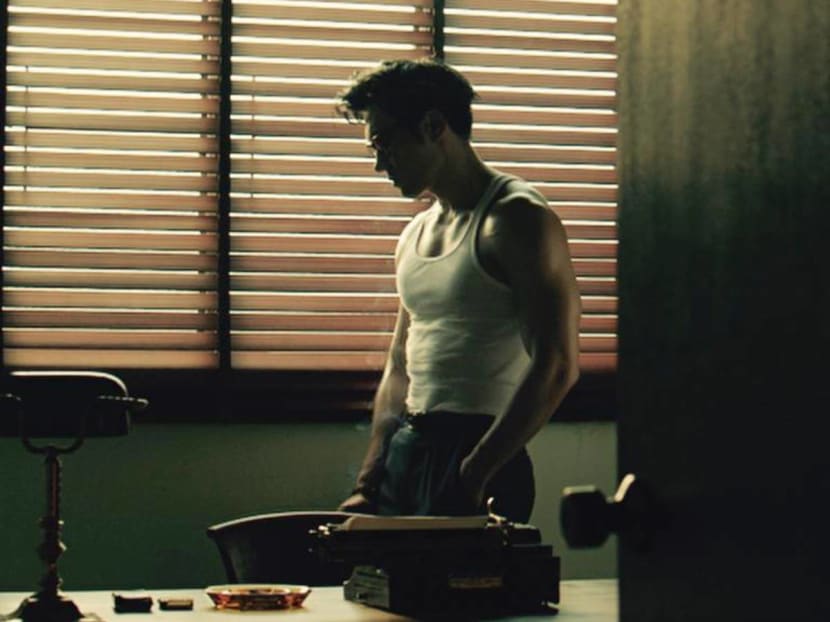 Which scenes were the most memorable for you?
I have a shower scene (laughs). I had to strip naked. I don't know how much they captured of my nakedness. But [there's] no frontal exposure, maybe just the butt. I'm not shy about things like that. If I want to be an actor, I need to completely dive into the role and give my 100 per cent.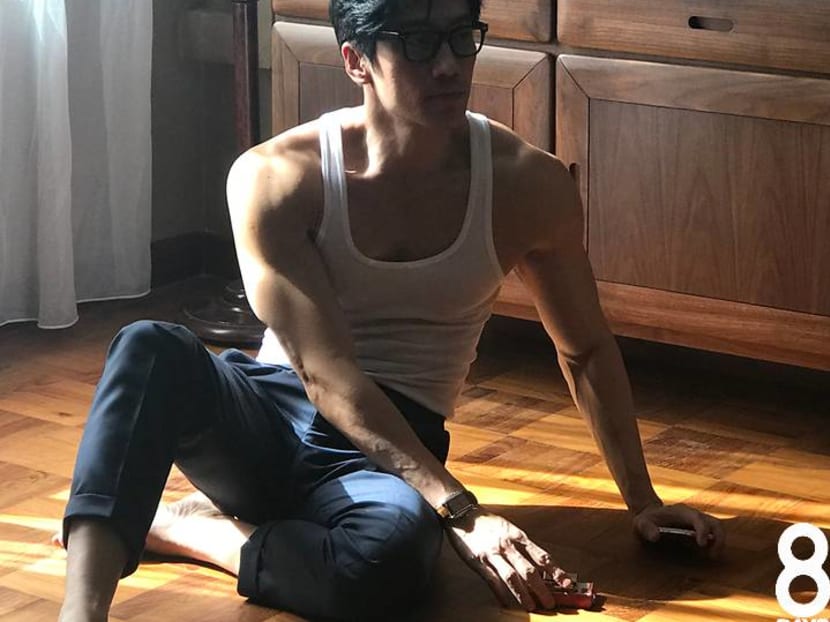 You're already in shape anyway. Did you have to prepare for your nude scene at all?
I wanted to look a little leaner on camera. My character is a doctor, not a fitness model. But I had no time to diet. The shower scene came at short notice 'cos of the production schedule, so I just went as I was. I also did a sex scene.

How risqué was it?
It's a semi-nude scene. With who? I can't tell you now! It's supposed to be a passionate secret affair with another character. We're making love, so obviously it's a topless scene, but they can't show the bottom part.

It's your first time acting and you already have a sex scene. Was that challenging for you?
It was quite easy for me. I'm already so old, what's there to be awkward about? To me it was just acting. And I see models without clothes on all the time in my 20, 30 years as a photographer, so I'm pretty open about nudity. I suppose it was a bit hard on the Taiwanese actress 'cos she's a girl after all (laughs). We had a closed set with just one cameraman and an assistant, and the director viewed the scene on a monitor behind a curtain. I haven't seen what we had shot, but I think we did pretty well (laughs). I'm not an expert in acting, so there's still a lot more for me to learn.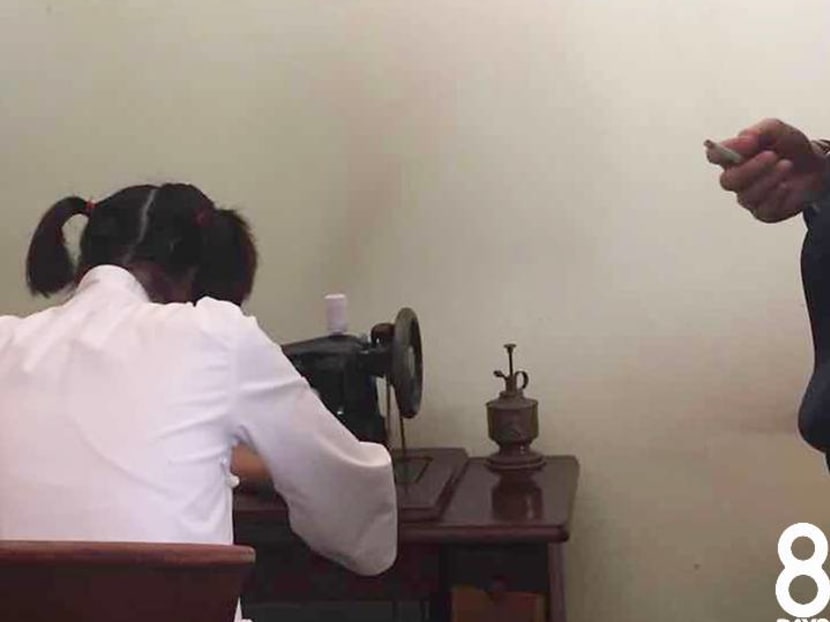 Is acting easier for you as a photographer 'cos you already know how the camera works?
Yes and no. You don't know how you're being filmed, so you still need to adjust your angle and certain expressions, that sort of thing. Normal human beings have their own small, habitual movements that they're not aware of, like blinking too much. So I had to control my natural movements. That was a real challenge for me.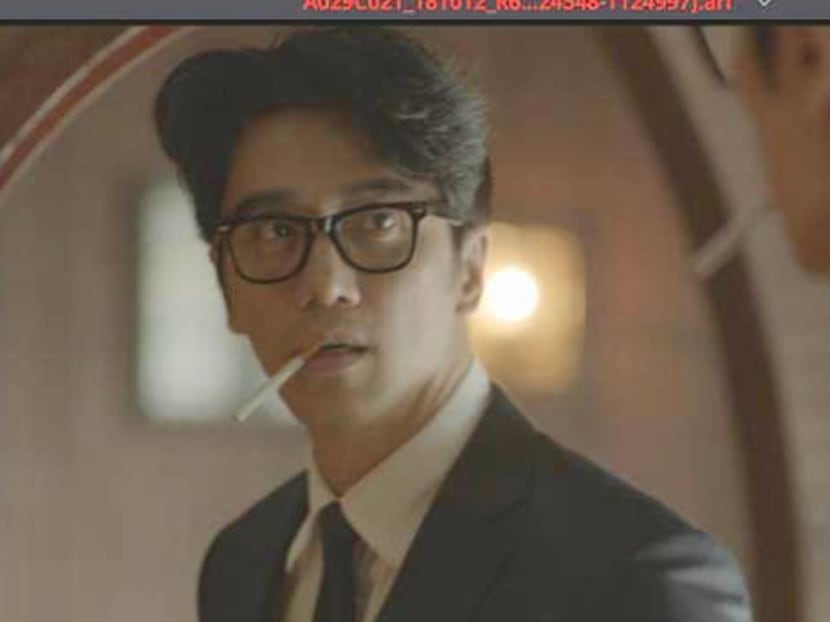 Does this mean you'll be acting more?
I really enjoy acting. It could be something that will interest me for the rest of my life, like photography. And I look forward to new challenges. But even if I want opportunities to act, it doesn't mean I'll get them. So it really depends on whether I've opportunities coming my way!

PHOTOS: CHUANDO TAN