Daniel Ong Says Of His Fiancée: "She Will Be The Last Woman That I Will Love" And Gushes About Their Adorable "Hybrid Family"
Their daughters are already planning what to do at their wedding. Awww.
Love. Is. Not. Dead. Despite the Song-Song divorce. Or the Miley Cyrus-Liam Hemsworth split. Or Brangelina, Ben Affleck and Jennifer Garner or Chris Pratt and Anna Faris. Just ask twice-divorced Daniel Ong. The 43-year-old former DJ is convinced that this third-time-lucky, he has found the last and true love of his life, in 34-year-old art teacher Fay Tan. He proposed to her in the Maldives last month on August 22 after a year of dating, and tells 8days.sg, "I've never met anybody who made me feel this way. She just makes me a better person."

Listening to Daniel gush about Fay, how he "still believes in marriage, 100 per cent" and — this is the sweetest part — how lucky he feels that their daughters Renee, 9, and Gretel, 4, get along like a house on fire, you'd have to be a stone-cold cynic not to believe in love and third chances.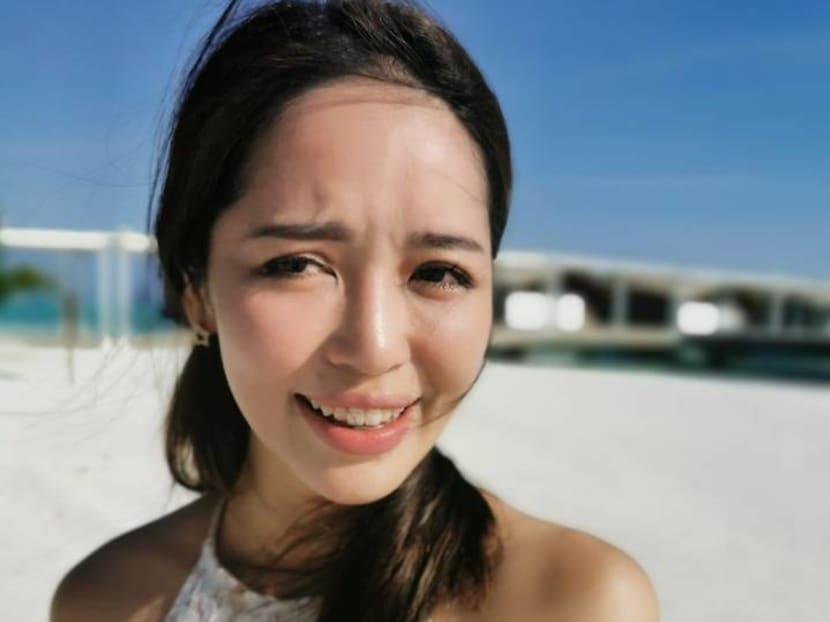 8 DAYS: Congrats on your engagement! Tell us more about your fiancée. What's she like and how did you meet?
DANIEL ONG: Fay is an art teacher, and she has her own art studio for kids called Artfully Yours. She's a single mum, and we met about a year ago, on this thing called Coffee Meets Bagel. The moment we met, we clicked immediately. There are so many similarities between us — me being a single dad, she being a single mum, and immediately we knew what the other was talking about. We knew about priorities, the kids — we understood each other immediately. I was pretty much blown away by her and how she made me feel, and how relaxed she was as a person. It could be her vibes — she's very much into yoga and she's such a Zen person. I'm so stressed out in life every day right, and I have so much going on — so much business, clients asking for this and that, and I live a very hectic life. But every single time I'm with her, she makes me feel Zen; she makes me feel relaxed. There's nothing that can faze her, she just makes me feel better. She's an amazing person lah. She balances me out and I just feel so chill now. I look at her and our priorities and I understand what's important. I'm much happier now.

That's amazing. Coffee Meets Bagel is a dating website, right?
(Laughs) Yes, both of us took a leap of faith when we started chatting. She hadn't gone out on a date for like a year, but she knew who I was, and that's why maybe she didn't feel so scared, 'cos when you meet someone you don't know for the first time, you don't know if the person is a psychopath or a killer or what. (Laughs) But she knew who I was and she was like, I kinda know him and know his story. So we decided to meet up. I asked her for coffee but she couldn't make it 'cos she was teaching, and so she asked me out for dinner. Ahhh… so who asked who out first? (Laughs) We chatted online and met up for dinner the next day. And from then on, it just rolled into a fantastic and fulfilling relationship.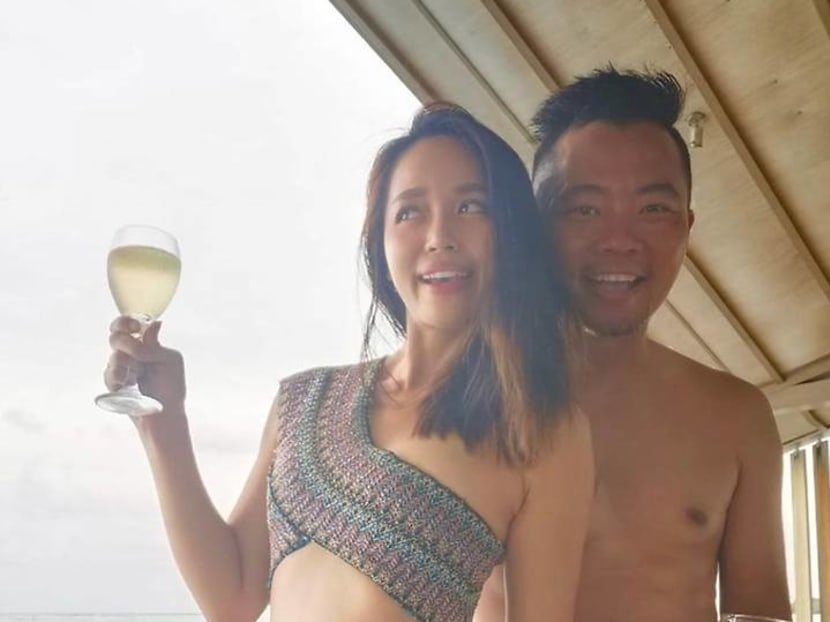 And you've been dating for a year? How old is Fay?
Yeah, a year. Actually, nobody knows a lot about her, huh? She's 34. And I'm turning 44, so we are exactly 10 years apart. I'm really childish, so I think the age gap kinda works for us. (Laughs) She really likes my maturity and she feels I have a lot to offer her when it comes to business. We started her new art school, Artfully Yours, and I came up with the business advice and know-how, and she enjoys a wiser person helping and enlightening her. Despite the age gap, our life experiences work for us as well — she's the mum of a very cute 4-year-old called Gretel, so with what we've been through in life and with both of us being divorcees and having children, we just really clicked.

So you invested in her art school and set it up with her?
She had an art school previously, it was called Art Chamber and she ran it from home. But I felt with a new school with better classrooms and facilities, it would be more professional, so we started Artfully Yours at Ang Mo Kio. I see such great promise for it. It's the business of fun, edutainment, education, and her art programmes are curated to be more than just painting and colouring. They make art from recycled materials, art from leaves and nature, handicrafts, sculptures, and 3D art. It helps kids to problem solve and think out of the box, and they become more confident and happier, and it improves their vocabulary and creativity. I was like, wah, this is a great business, so I invested in it. I'm a partner, but she runs everything. I'm just the contractor lah.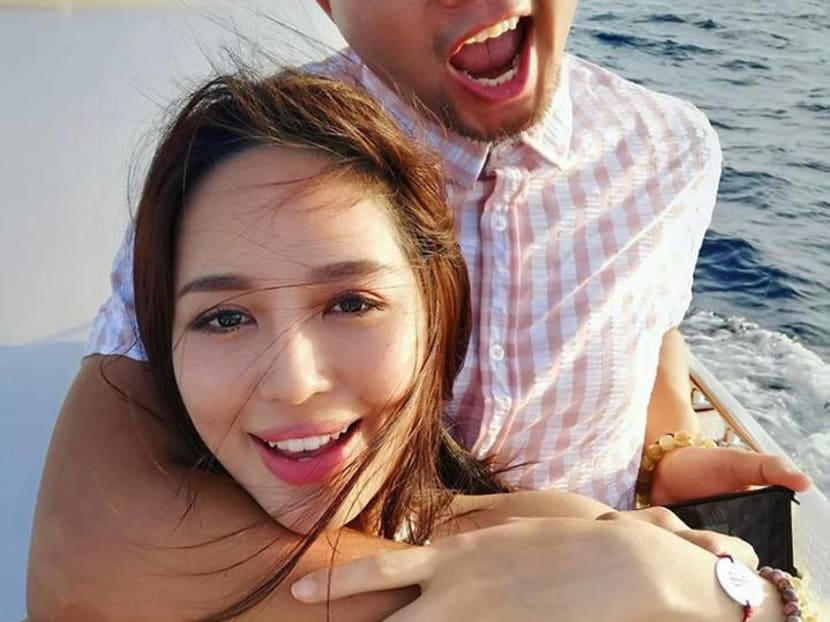 You popped the question after dating for just a year. Some may say it's too soon, others may say, why wait?
First of all, I've never met anybody who made me feel this way. And secondly, all the pieces were right. Renee [Daniel's daughter with second wife Jaime Teo] really loves her and I really love Gretel [Fay's daughter from a previous marriage] and when we four are together, we have the best time. This could be a regular thing in the future, you know, with divorce rates going up. But we are a classic example of a hybrid family that really works. Why did I pop the question so soon? First of all, I'm not a spring chicken. I'm 43 and my biological clock is ticking! (Laughs) I would love to have more kids — I love kids. Maybe it's quite fast lah, some people say, eh you dated only for one year. But why wait when you know?

Tell us more about the proposal.
I started planning three months before — I had to go pick out and design the ring, do research on where to go, and I had to pretend this is just a regular trip. In the Maldives, I had to plan with the butler, decide how to propose — I even had to buy Bermuda shorts with a side pocket where the ring cannot be seen. I had to plan things down to the T to make sure she had no clue. So when I did it, she was really shocked and happy and I think just her tears of joy… when she cried and I started crying and we realised what we have is something very special. When there's a realisation that both of you are on the same page when it comes to family, life goals, business, work, where we wanna move in life, culminating at that moment in time… it's like so beautiful, you know… and you look around you and you're in paradise with clear waters, blue skies, the sand, on top of the chair that says "You'll remember this chair for the rest of your life", it was an overwhelming moment to say the least. Lucky she said yes, 'cos there were so many sharks in the water, I would have thrown her over. (Laughs)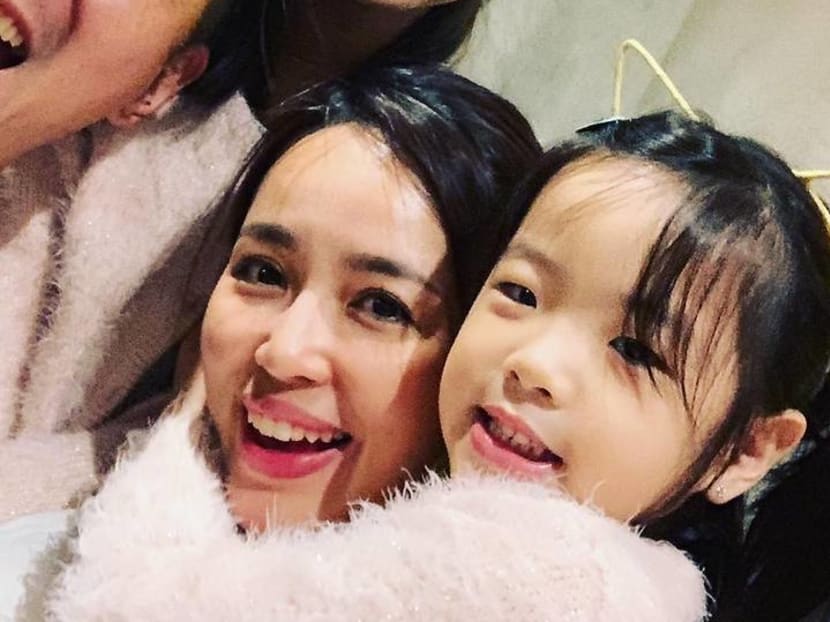 Sounds like this is your happily ever after.
I can say for the record, and you're the first person I'm saying this to: She will be the last woman that I will love 'cos after this, there is no point already… there is nothing. If I fail in this relationship, I wouldn't want to be in a relationship for the rest of my life. This is it, for me.

Wow.
She is the one. And ever since I met her, I have become so much more centered as a person. I'm more loving to my surroundings, to people around me; I'm more giving. I love children more. I became a better version of myself. I became a better person, and it's because of her. When you find someone who makes you better, you never let go of that person. She makes me better in so many ways. So within four or five months, I already knew, you know. I knew I had to put a ring on it.

So happy for you both, what a love story.
I haven't been this happy in a long time. A couple of years ago when I had my heart broken [during the divorce from Jaime], I was like, wah, broken and torn and tattered. I didn't know how to carry on with life, but I slowly picked myself up and found myself again. And from those lows to these highs, I'm so overwhelmed with gratitude and gratefulness. It's been a transforming journey.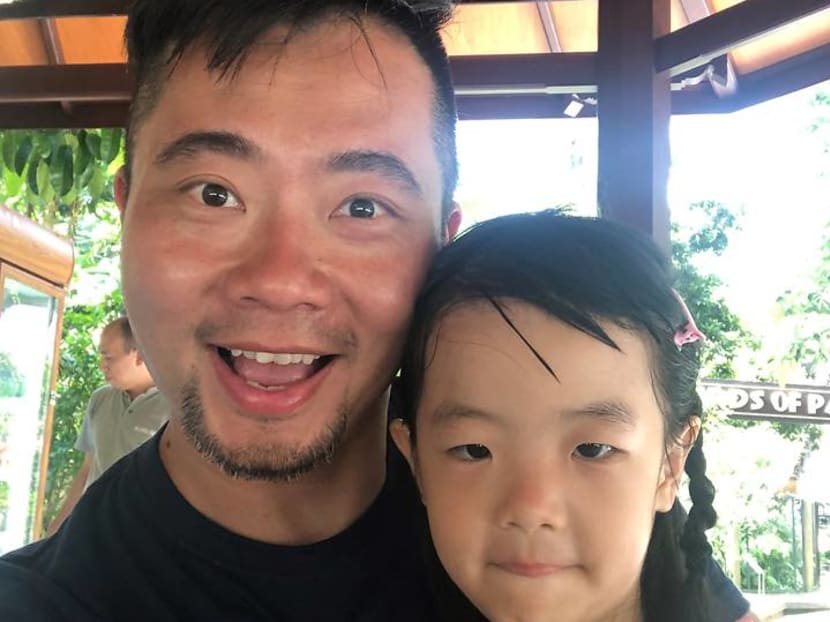 Some people don't want to get married again after a divorce. But you still wholeheartedly believe in marriage?
Absolutely. My first marriage, a lot of people don't know about her. We basically met in Sec 1, then we lost contact after Sec 4, but when we met again, we literally were married in a month. I was 23 years old and didn't think things through very carefully. Within a few months, it didn't end up well. It ended very, very quickly, so a lot of people don't know about that. No, she's not anyone that people know, she's just my secondary schoolmate. After that was Jaime, and that was 11 years of my life. I did what I could and tried my best, but things didn't work out, but I'm glad she's happy. She's really happy with her life and I'm happy for her and she's happy for me. We still talk and we co-parent. I've done some videos on YouTube about co-parenting, where I describe how we co-parent. A lot of people find knowledge there and I think it's inspiring a lot of people to be better co-parents. And yes, I still believe in marriage, 100 per cent. In fact, I'm a super romantic at heart. Between me and Fay, she says I'm the more romantic one. I believe in date nights twice a week, I believe in marriage. When I was growing up, I came from a broken family. My dad left when I was one, and one of my biggest dreams was to have a family of my own, and that's why when me and Jaime ended up like that, I was utterly heartbroken. But now I get to have a happy family again, and I'm so overjoyed.

And your daughters really get along? There are these cute pictures of them on your Instagram.
They really get along! They are five years apart and Renee is the best big sister ever. I did not expect them to take to each other like that! Renee comes to me on Mondays, Wednesdays and she stays over on Friday and Saturday nights, and when she comes over, she's like, "Where's Gretel? I wanna see Gretel immediately!" And Gretel is like, "Where's jie jie Renee?" They are asking for each other all the time, and when they hang out they are in bed lying on top of each other, watching videos, playing games, writing, drawing and painting. They go to the park and Renee's pushing Gretel on the swing and when you see this, your heart just melts, you know? It's like, how? How did I get so lucky and how did Renee become such an understanding girl? Every day when I see that, I'm just thankful, thankful, thankful.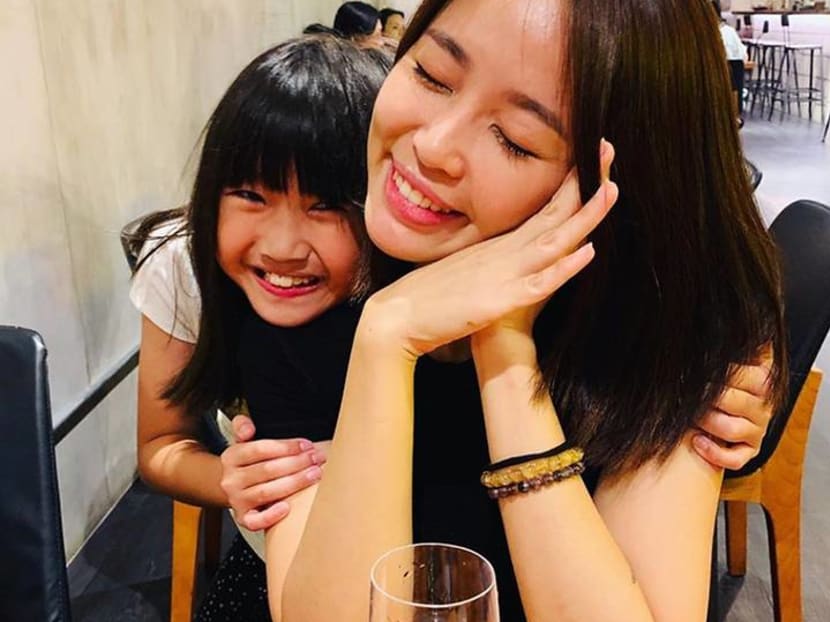 That's super sweet.
The girls seldom have skirmishes. We make sure they learn about sharing and how to give in to each other and be better people. This hybrid family is really working out. Fay is great with kids — she can handle 100 kids in school and she just knows how to handle Renee. Renee just took to Fay immediately, I would say the first time they met. Immediately they were like best friends. If she see some of the pictures, they're hugging and it's not fake, not posed for Instagram, okay? That's the way they are with each other. All of us have been learning from this and now these kids are receiving double the amount of love; they get love on both sides. When Gretel goes home to her dad, she receives love there, and she receives love here. I think I become the bus driver already — I pick her up from school, I do the daddy duties. I should do a YouTube video about how a hybrid family works!

How does Jaime feel about Renee acquiring a new family this way?
Jaime is really big-hearted and understanding, and more importantly, she's the one who came up with this message of a child being loved double. She's happy for us and she's really glad Renee has someone additional who loves her. Renee has been loved all her life, by all of Jaime's friends, all the aunties and uncles, everyone loves her so much and now it's just another Auntie Fay who will love her even more. Jaime takes it in a positive light and I take it in a positive light. I have nothing but good words to say about my ex. Even though we cannot be, we are as good co-parents as we possibly can be, because we know the focus is on Renee.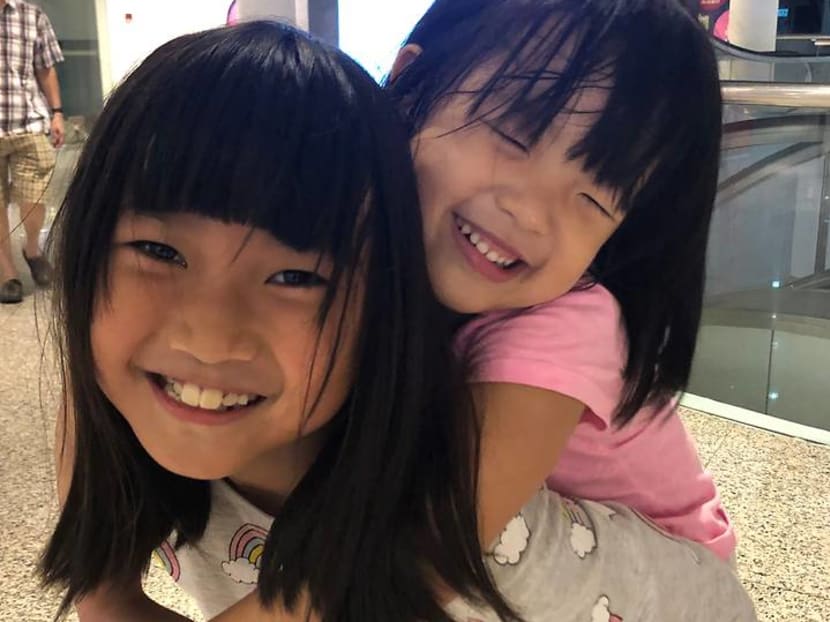 That's amazing. Any dates for the wedding?
Not yet. We are now planning and looking at one or two venues, but it's going to be a special wedding. It's not going to be a wedding wedding, but something totally 100 per cent different. We're looking at February or March — now we're just looking to a numerologist guy to calculate the dates for us. Fay believes a lot in my organisational abilities so she will be leaving everything to me, and I will plan everything. She just needs to show up. (Laughs)

And you'll have the two cutest flowers girls.
It's so cute, you know. The other night, they were at home practising. Like how they're gonna throw flowers, what dance moves they're going do when we're coming in, they're so cartoon. They're like, I'm gonna do it like this, and they sashay sashay. It's so funny. It's things like this that makes all the pain worthwhile, that makes all my life worthwhile. This is just so nice.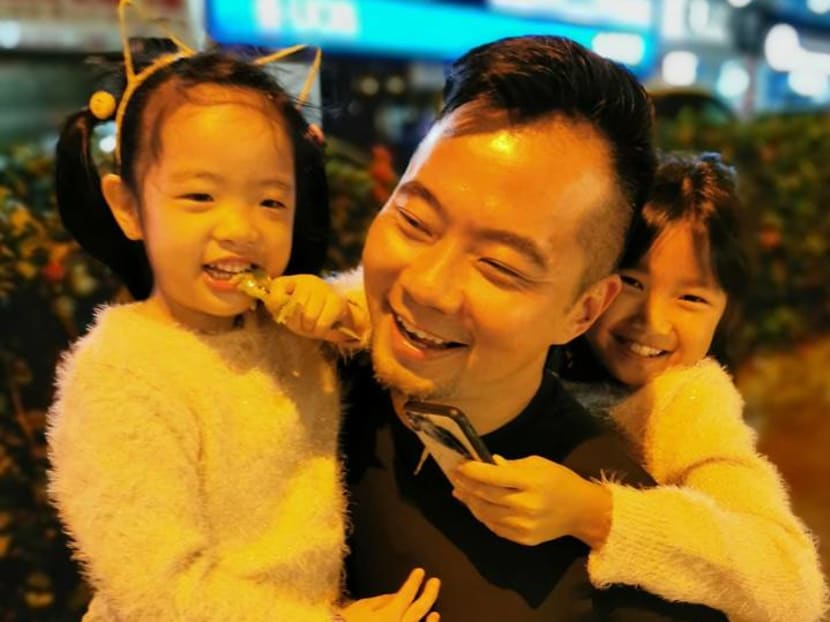 So the love department is 100 per cent hunky dory, how about the rest of your many businesses? You have your renovation business, restaurants, a craft beer line, and you're a motivational speaker?
Motivational speaking is still ongoing — I give regular talks to schools, to SMU for example. I talk to hospitals, secondary schools, JCs, universities, and I do that on an ad hoc basis whenever opportunities come along. I also still do hosting and voiceovers as well. So I host shows, company D&Ds, launches, and all that. But I am mainly doing Danwerkz. It's a renovation firm — we tear down and rebuild houses, we talk to architects and engineers, I'm mainly full time on that. My restaurant Rookery is still running — there are two Rookeries now, one at Capital Tower, and a second one opened two years ago at Hong Leong Building. Both are doing well and I'm still very much involved, sitting down with my ops teams coming up with promotions, marketing plans and menus.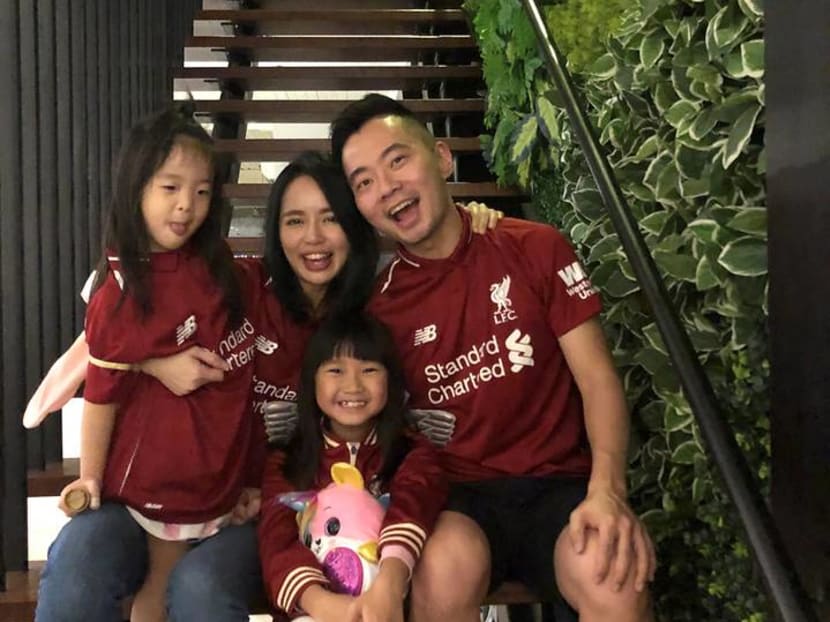 You've sold some of your F&B businesses, right?
Yes, I sold 12 Cupcakes and Mischief. I sold my stake in my beer brand called Brewlander, 'cos I knew I wasn't the one to take it to greater heights. My brewer John Wei wanted to take it to the next level, and to do that he needed new partners, so I'm glad he now has the right partners and funding to take it to the next level. Allan Wu and I still go for the events and support the brand. So what I have now is my stake in Artfully Yours, which Fay and I just launched on Sept 1. We hope to open five schools in the next two years. I'm concentrating on that now. I also have an agency called DAGNC. A lot of people don't know about this. It's a full-fledged events and marketing agency, and we do marketing, rebranding, design, social media. My partner is a very experienced events and design guy, and he is handling the company. I'm just the funding guy. But I get a lot of shows and engagements through that. Oh, I also have a wall company called ProGreen Systems that does magnesium oxide walls and panels, which we hope will replace brick one day. I use a lot of it in my house builds — it's a better green material and it's eco-friendly, termite proof and fire proof. I'm bringing that in through my construction company.

Wow, you really have a lot going on.
My life is very compartmentalised. In the morning, I send the girls to school, then I go do my construction. My philosophy on meetings is that no meeting should last longer than an hour. If it crosses an hour, it's not productive any more. So I can do all that and still have all my nights free for family and love lah. In the afternoon, I still have time to pick up Renee from school, and on days she comes to me, I settle her lunch and cook for her. Then I go out for meetings. I just try to do as much as I can lah, to live a life that is fulfilling and something I can be proud of.

Whew! Thanks for talking to us Dan, and can't wait for the wedding next year.
Wow, that was a summary of my life, huh? Talking to you makes me even more thankful. Thank you very much. Sometimes, when you're rushing every day, you don't realise how much is going on and how much you have to be thankful for. And now that I've said everything out, I realise I have a lot to be thankful for!