Former Actress Jazreel Low Doesn't Want The Otters That Ate Over 100 Of Her Fishes To Be Culled; Says It's "Not The Right Way Out"
She believes doing that wouldn't bring her fishes back and that we should learn to coexist with them instead.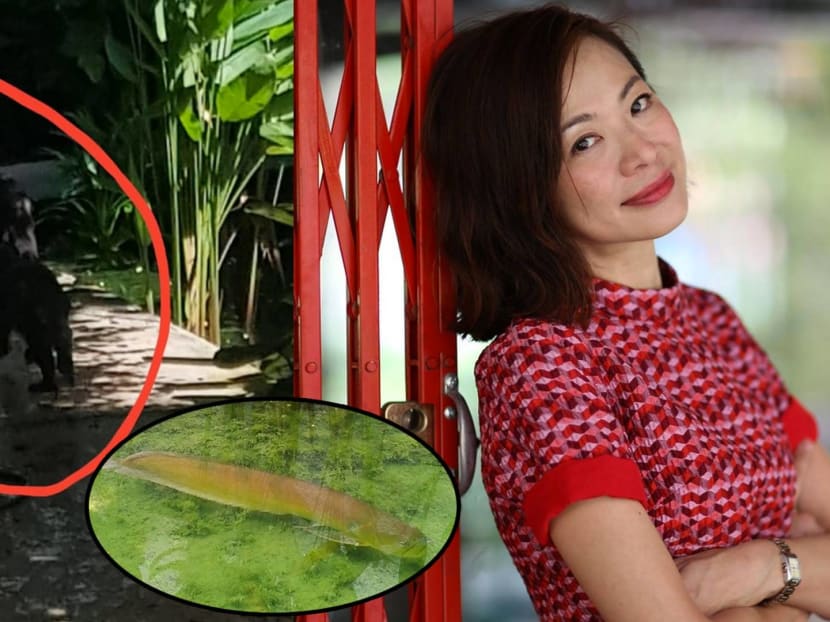 On May 12, Ch 8 actress-turned-entrepreneur Jazreel Low shared grim news on her Facebook page. Otters had killed all her pet fish in the Aramsa The Garden Spa, a holistic spa she owns in the Bishan-Ang Mo Kio Park. Among the "over 100" fishes that were eaten by the otters were a 13-year-old arrowana named Ah Huat, as well as with a large number of koi that lived in the three ponds located within her spa compound for over a decade.
This is not the first time that otters, whose numbers in Singapore have grown over the years, have made the news for feasting on expensive pet fish. But as heartbroken as Jazreel is, she tells 8days.sg that she feels a need to let everyone know that culling the otters is not the answer.

"The spa has been closed since early April because of the circuit breaker measures," the 54-year-old tells us over the phone. "Even before this, we've had otters coming to our spa, but it would usually just be one or two of them. They would just take one fish and run away. We used to think that it wasn't a big deal as they would usually pick up a cichlid, which we had a lot of."
With the spa shuttered temporarily, the gardening staff would only pop by to water and trim the plants as the ponds at Aramsa are self-sufficient ecosystems which don't require regular feeding.
On Tuesday, a staff member went back to the spa to pick up a cheque book, but was greeted by a grisly sight instead: half-eaten bodies of the fishes scattered all over the pathways around the ponds.
"I was told by some of the customers that live nearby that they saw the otters entering on Monday, so Tuesday, which was the day where the staff member went back, was the second day that they were possibly eating the fishes," Jazreel, who came in third after Zoe Tay and Aileen Tan in Star Search 1988, says. "They probably realised that there was nobody there and became more daring, and the whole family of otters — though I'm not sure which family it was — came in and killed all the fishes in the ponds except for some guppies and one catfish."
It seems like the otters weren't just killing for food, as Jazreel recalls that many of the fish were found headless, with the rest of their bodies intact. Others, such as Ah Huat, were completely devoured and no trace of them were found.
"We couldn't find him at all, sighs Jazreel. After we applied for a permit and were approved to go in to clean up the place, the [crew] tried to see if he was hiding somewhere, like under the bridge or in a corner, but we couldn't find him at all. He's kept at the 'safer' part of the pond, closer to the area where there is a lot of human movement, so we thought that he would be okay."
The former actress continued: "I'm not what you call a fish person, but my husband [landscaper Michael Teh] is. He was the one who gave us most of the fish, and he had bought the ones he thought would be suitable for our spa more than 10 years ago. Back then, they were just tiny fish, but now that they've grown so big. It's also hard for me to think about how much they would have been worth in today's value. But what I remember most was how they'd come up to us whenever we came to feed them, and they just grew on me over time."
Since her post went viral, netizens have been split into different camps, with one group of people declaring that the otters have gone out of control and need to be culled. Jazreel, however, disagrees with this.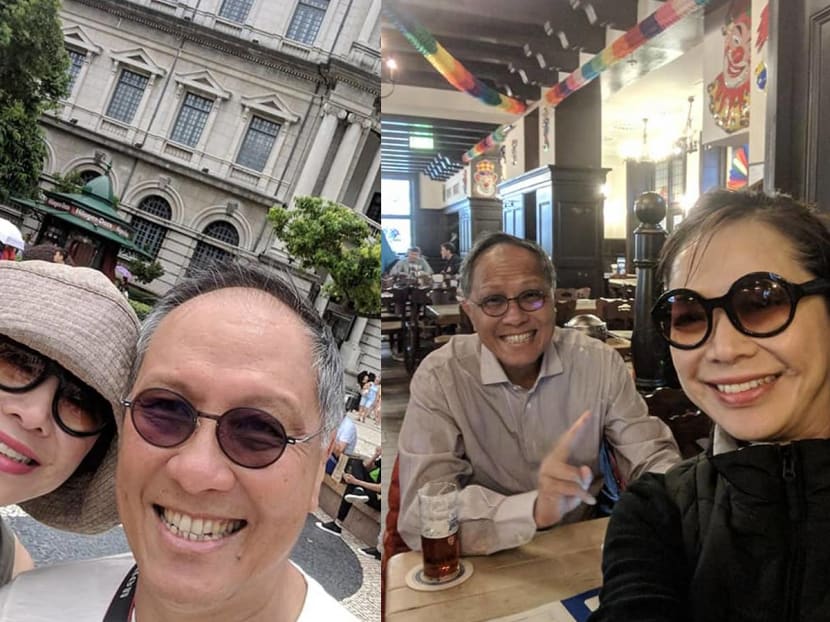 "Otters are living beings as well, and I don't feel right saying that they have to die because of this incident, she maintains. Our spa has been in the same place for so many years, and we have to take into account that we're located in a park. For us, it's all about how we can live with nature, and that's why my shareholders and I don't believe that culling is the way to go. Killing the otters won't bring back the fishes. We're located in one of their habitats, and we should learn how to coexist with the otters instead of resorting to drastic measures such as culling them."
This has also become a learning opportunity for her, as the entrepreneur shares that netizens have told her that otters usually will not eat fish that's 20cm or smaller. While she's still figuring out the type of fish she will buy next for her ponds, guppies are definitely on the list as they were spared from being eaten this time round.
"Otters aren't the only visitors we have at the spa," Jazreel laughs. "We have also seen monitor lizards and all sorts of other animals that visit. We're okay if they just pick one or two of our fishes... But whatever it is, we need to find a way to live with them. Killing them is the easiest way, but I don't think it's the right way out. Coexisting with them might be more difficult, but we just need to learn how to do it."
Photos: Jazreel Low