He Yingying Once Cried After Being Told To Get Out Of A Group Photo With Other Celebs At An Event
The actress and star of Mediacorp drama Soul Old Yet So Young opened up about the humiliating incident for the first time in an interview with 8days.sg.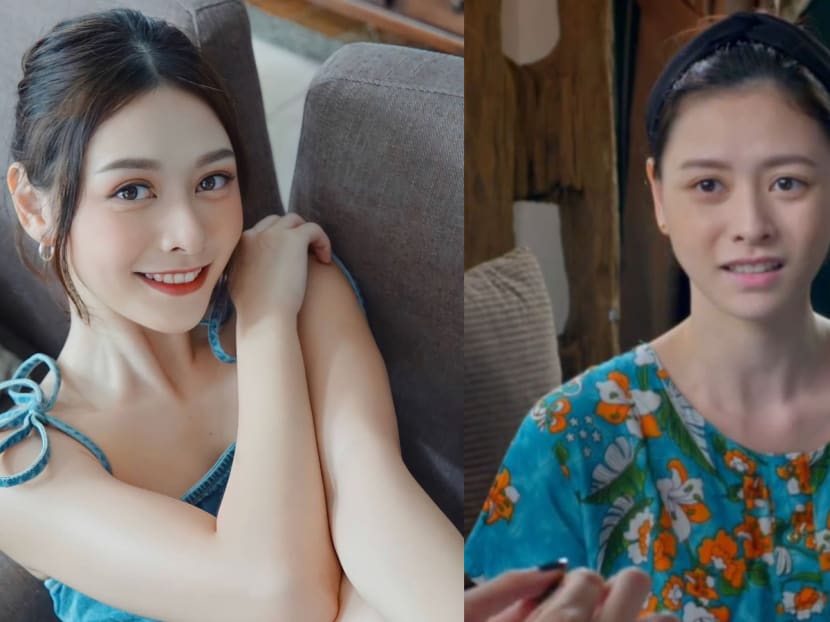 On the surface, He Yingying appears to have enjoyed a very smooth-sailing rise to stardom.
After emerging as one of the runner-ups of talent scouting competition Hey Gorgeous in 2015, the doe-eyed 26-year-old signed a contract with Mediacorp the following year and became a full-time actress after graduating from the National University of Singapore in 2017.
That same year, she scored her first Top 10 nomination at the Star Awards, which was followed by a Best Newcomer nod in 2018. Then, in 2019, she found herself contending against respected veterans like Cynthia Koh and Lin Meijiao for Best Supporting Actress.
Most recently, she took on her first lead role in Mediacorp drama Soul Old Yet So Young alongside Romeo Tan. Oh, and she's got endorsement deals with beauty brand Kinohimitsu and the Land Transport Authority under her belt too.
However, that certainly doesn't mean she hasn't had her fair share of struggles.
In an interview with 8days.sg earlier this week, Yingying brought up the time about three or four years ago when she was invited to a store opening with many of her fellow celebs.
It was all fun, games, glitz, and glamour until it was time for them to take a big group photograph.
"After the artistes had all gathered, the photographer suddenly asked me to get out of the picture in front of everybody, including the media," she recalled. "Everyone was shocked and I felt like crying, but I couldn't, so I just had to keep it together. Then I went home and cried. (Laughs)"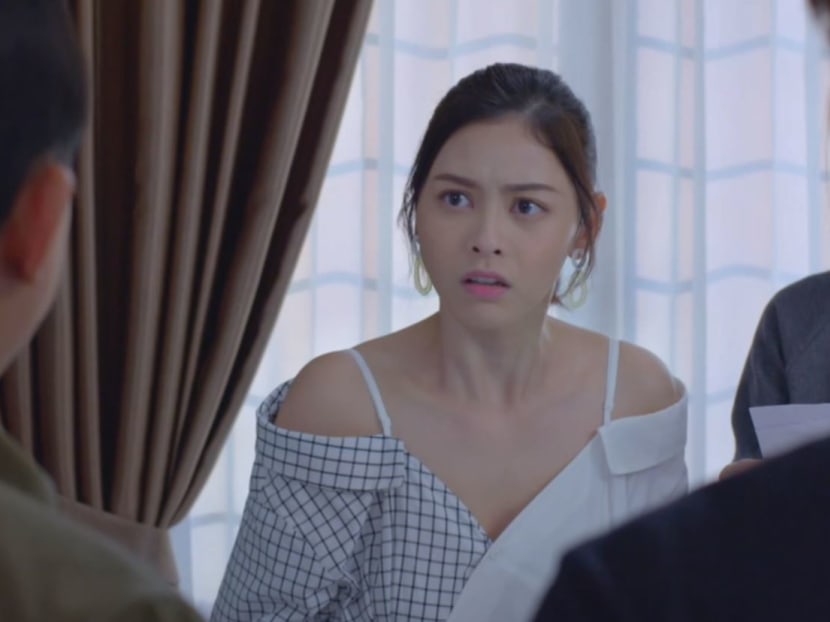 According to Yingying, Rebecca Lim, who was next to her at that time, asked the photographer why Yingying had to leave, and he simply said that he "was told she shouldn't be in the picture".
In the end, it turned out to be some kind of horrible miscommunication and the organisers explained themselves to Yingying, saying that they "didn't mean it in that way . But by then, "the hurt was already there", said Yingying.
"I don't really remember what the explanation was 'cos I think I sort of blanked out after it happened," she chuckled.
While it's certainly not a pleasant memory (in fact, it's downright humiliating), Yingying told herself to never forget that day no matter how successful she becomes, so that she can remind herself to keep her feet on the ground.
She added that this is the first time she has opened up to a reporter about the incident. "I used to feel like I should keep this to myself but now that I'm more grown-up, I'm able to look back and laugh about it, so I'm happy to share."
8 DAYS: Are you happy with how you did in your first leading role in Soul Old Yet So Young?
HE YINGYING: Relatively lah. (Laughs) I was actually very worried that I would bring everyone else down with a poor performance, but now that I've watched the whole thing, it's not that bad.
I also saw a lot of heartwarming comments on Instagram and Facebook, so at least I know people like the drama and my character. I definitely have areas that need improvement, but seeing everyone's support and encouragement makes me very happy.
You play the younger version of Liu Lingling, who wakes up to find herself in her 20s again. If you suddenly woke up as a kid or teenager again, what are some things you would do differently?
Oh my god, I might get my braces and save up for Lasik surgery earlier. I only started taking care of my appearance when I was in university. Before that, I didn't know that I needed to fill in my eyebrows and was walking around with patchy eyebrows, and nobody told me! (Laughs)
What do you hope to be like when you're in your 60s?
When you're in showbiz, there is a certain pressure to look a certain way even when you're older, so I hope I can let go of all the scrutiny and allow myself to age gracefully. I'm not against any cosmetic procedures, but I just hope that I won't need to change myself that much just to appease the public.
Do you have a fear of ageing?
Here's a funny story: The night before my 21st birthday, I had a dream that all my teeth were falling out 'cos I thought I was getting old. (Laughs) But now I feel more confident and comfortable with my own body. I'm happy with the person I'm becoming and I'm no longer afraid of ageing.
It's been five years since you entered showbiz. Do you think you've changed a lot since then?
Well, I know how to do my make-up better now. (Laughs) I remember when I was filming my very first show, Run Rachael Run, I had very bad dark eye circles 'cos I was juggling my studies and work at the same time. I didn't know about colour correcting make-up back then, so I just put on foundation and thought it would be enough, but everyone was asking me why the area under my eyes was so green!
I also have better camera equipment. (Laughs) Last time I only used the front camera on my phone, but lately I've gotten quite into photography. I was partially inspired by Romeo after we shot a dance cover together and I've been buying camera equipment to play around with.
Have you spent a lot on your new hobby?
I try to look for discounts and good prices. I use a mirrorless camera instead of a DSLR, and it's a super old model that was about S$800 when I bought it. I also have a gimbal (camera stabiliser) that was less than S$300. It's a very humble equipment set lah, not like wah, worth thousands of dollars. No money. (Laughs)
What are some other things you hope to achieve in the future?
I hope to be able to send my mum and dad on a vacation, or if I'm really doing super well, then I wanna buy a house for them, but I still have a long way to go for that. I feel like my parents have given so much for me to achieve what I've already achieved so far, so I just want to give back.
As for myself… actually, I don't really have that many ambitions. I just want to do a good job with whatever I'm given, no matter how big or small the role is.
Speaking of buying houses, a lot of young stars like Hong Ling and Sonia Chew have bought their own homes. Is that something you're aiming to do soon as well?
I'm so envious of them! (Laughs) I am trying to save up for a house but I'm only 26. I know Hong Ling managed to get hers at that age but I don't think I can do that yet, so I'll just give myself more time to work towards that goal.
I know a lot of people have goals of buying a house before they turn 30 or something, but I don't want to put too much pressure on myself and just do what I can, and if I can't achieve it by then, then that's okay too.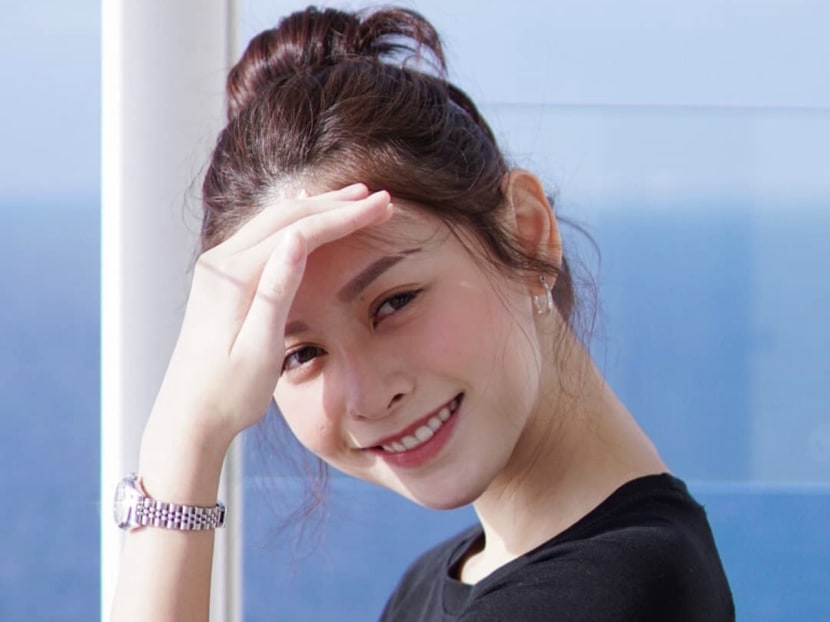 All episodes of Soul Old Yet So Young are now available for free on meWATCH.
Photos: Mediacorp, He Yingying/Instagram