How Benjamin Kheng And Hirzi Made The Smartest & Funniest Show On The Internet
And how one of them may have suffered a stroke in the process.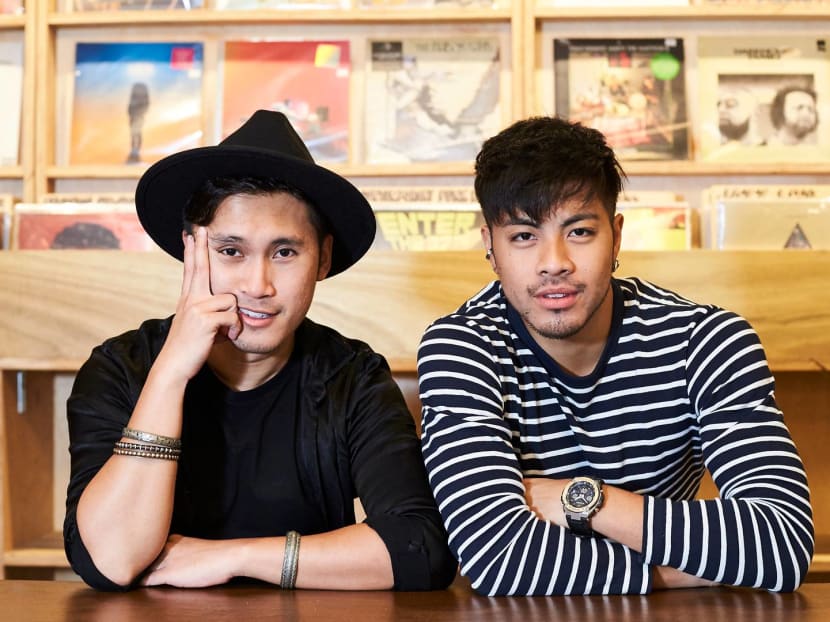 When it comes to Singaporean comedy duos who managed to capture the zeitgeist of their generation with super-hilarious, socially-aware sketches, there's Wang Sha and Ye Feng in the '60s, Jack Neo and Moses Lim in the '90s, and now, Benzi.

Ben- who? Benzi, for those of you less savvy readers, is Benjamin Kheng, 28, and Hirzi Zulkiflie, 30. Ben is most famous for being the most famous member of super popular local band The Sam Willows, while Hirzi is a YouTube star who shot to Internet fame in the early part of this decade as part of the beloved (but now defunct) MunahHirzi comedy duo. Together, Ben and Hirzi, both multi-hyphenates who can act, sing, dance, direct, write and probably fix your kitchen sink, have created The Benzi Project, an online comedy sketch series that's the funniest, not to mention most-woke and subversive local show on the Internet right now.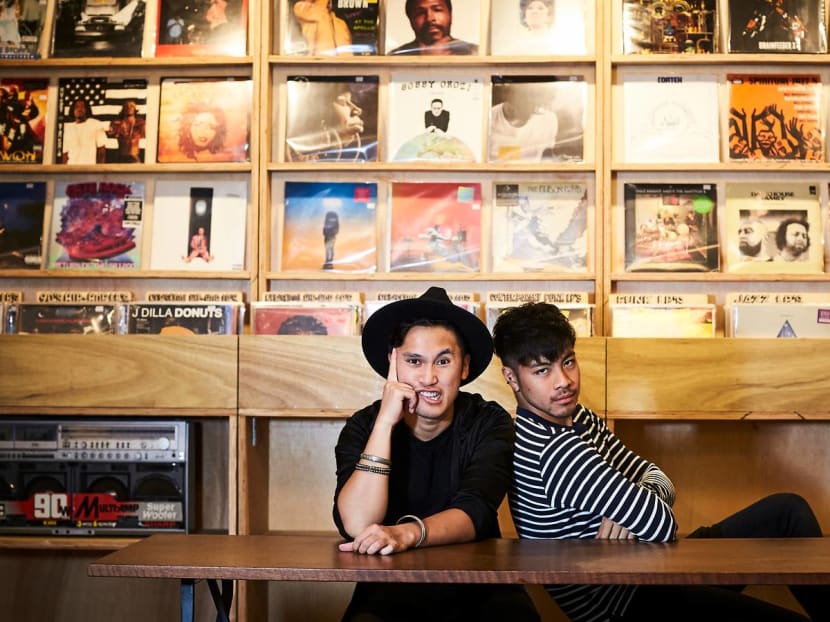 Each episode, directed, written and self-financed by Ben and Hirzi, lasts no more than 10 minutes. But jam-packed into each ep is a tiffin carrier of wacky yet topical humour, woke and utterly prescient social commentary and top-notch, film quality production values. Their latest ep 'Unmanly Men' — a musical ode to guys who are proud not to be beer-guzzling, EPL-obsessed blokes — is a visual and aural feast begging comparisons to La La Land. 'The Only Straight in the Village', about a hetero guy who moves into a gaybourhood (that may or may not be Tiong Bahru), takes on stereotypes and toxic tribalism and looks at homophobia in a way most people choose not to. 'The Spelling Bee' which takes place during a, you guessed it, spelling bee is a LOL observation of Singlish and, believe it or not, colonialism. We could go on but it's best you explore the 10-ep series yourselves.

Both Ben and Hirzi are stars born of the Internet age — The Sam Willows took off after they exploded on YouTube while Hirzi is one of the pioneering forces of Singapore's YouTube scene. And what they have taken from the World Wide Web — fame, fortune, influence — they're now giving back. Not in the form of their memes or their viral videos but the conversation they are creating. They say they're doing it "for the culture". 'The culture' is something they talk about a lot. What 'culture' exactly we don't know but that could also be because we're about a decade older than the two of them. We would later Urban Dictionary the phrase — it means "doing something so it would benefit a shared culture", which, we assume is local pop culture.



We're meeting the boys at Choice Cuts Goods + Coffee, a painfully hip café in Joo Chiat, the kind where there's a working DJ booth right smack in the middle of the room and walls of vinyl records for sale. Ben arrives on time but Hirzi is running late. Very late. Turns out he had spent he had spent the entire night and this morning editing this season's last episode. He tells us it's titled 'The Only Chinese in a Malay Village' and is a period piece set in World War II. Whoa.

"So sorry about [being late]… Ben was supposed to wake me up early 'cos I only finished editing at 8am," says Hirzi, when he arrives in a flurry of frantic energy. "I'm just too busy doing every other Benzi thing (laughs)," comes Ben's rejoinder. "And also the taxi driver brought me all the way to the other side of the world lah," adds Hirzi. The boys have undeniable chemistry — as at ease praising each other as they are roasting each other.

Hirzi is the wackier of the pair, and even though he's severely under the weather today — he arrives clutching a bag of flu meds and cough syrup — still manages to ham it up for our photog. Ben, who we've known for a while having profiled him for a 8 DAYS magazine cover story in 2015, is more contemplative and has a darker sense of humour that hints at at a much more complex psyche beneath his glossy facade.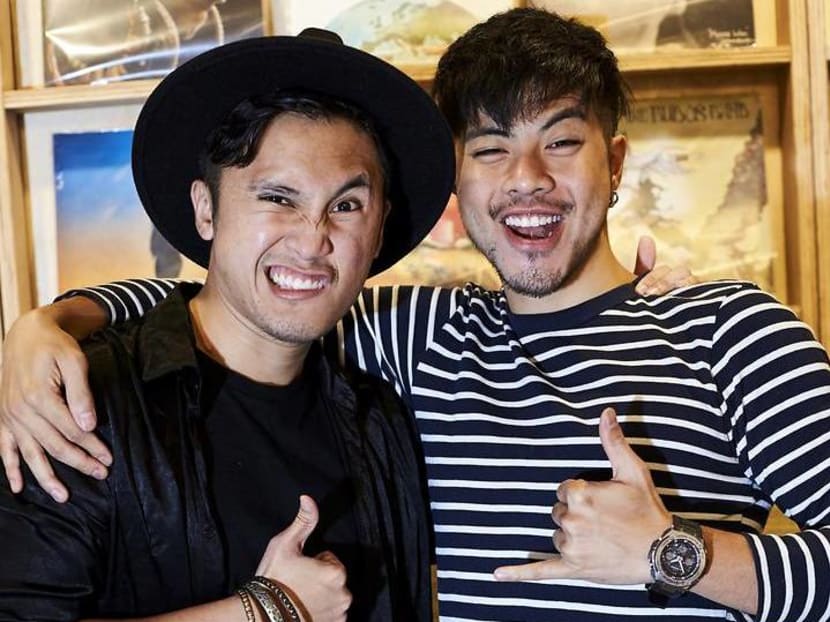 Both of them are off for well-deserved breaks after our chat, having juggled different projects — Hirzi in Ch 5 adventure show Stupid Man Smart Phone and Ben in Toggle's After Love — while filming Benzi. Ben is flying off to Melbourne for a week later tonight while Hirzi will be in New York for a month for some much-needed R&R by the time you read this. And we mean it when we say that it's much-needed.

8 DAYS: Let's get back to the basics. But how did you guys meet?
HIRZI: Okay, (turns to Ben) I don't know if you remember this… It was at an event at the W Hotel in 2012, 2013.
BENJAMIN KHENG: I do and you were probably wearing a top hat as well.
HIRZI: No, it was just you. I remember I said to him as a joke: "Oh, I know who you are. You're Sam, aren't you? And those are your Willows!"
BEN: And we actually took a picture together where we're both voguing
HIRZI: And we looked gross.
BEN: Yeah… nothing has changed.
HIRZI: So that was the first time we met and you didn't want to have anything to do with me.
BEN: I still don't. I just want you for your creativity. (Laughs)

So what did you guys really think of each other before you met?
BEN: Back then, he was one of the only significant YouTubers [in Singapore] and I used to watch a lot of his stuff with Munah [Bagharib] .
HIRZI: When I knew him, he was doing a lot of spoken word. My schoolmate was actually shooting for him and that's how I got to know the Willows. So I was like who is this intelligent kid who also does music? And you naturally wonder why he isn't doing solo stuff 'cos you know, Beyoncé. And when he did his solo stuff, you see a different side of him. That's when I knew he was a multi-dimensional artiste.
BEN: I remember gagging so much when I watched their videos. It was one of those things where they really bothered to go there. And they didn't bother about how they looked.
HIRZI: Until now.
BEN: I mean they looked great. But they had no sense of vanity. They just went for it.
HIRZI: Really ah? We thought we were quite good-looking leh. (Laughs) We got put effort one. I'm going to tell Munah [what you said]. (Laughs)



Ben, the Sam Willows went on a hiatus in May after seven years together, and Hirzi, you and Munah went your separate ways in 2018 after a decade. Was going solo a difficult decision to make for both of you?
HIRZI: Oh, it was so rough. My nerves were like, how do I remain relevant without my partner? And so that year, I did everything. I made sure that you would hear something from me every month.
BEN: I feel like everyone needs a healthy dose of both. I've never been one to go full solo 'cos it's so much more fun to work with people. The experience is so much richer. I don't think I'll ever go full solo.

Was the decision for the Willows to go on hiatus a tough one to make?
BEN: It wasn't my decision.
HIRZI: (Gasps)
BEN: It was a group decision lah! (Laughs) I would have liked us to push things a little further creatively and to try some new things but everyone, including me, also wanted to do into their own things and explore their own ventures, which is extremely fair. And honestly, I don't think I would be able to go so hardcore into The Benzi Project if [the Willows was still active]… it would have just killed me. In fact, the Willows was supposed to go on tour this year.

Why did you all decide to start working together?
HIRZI: He saw a window after I announced my departure from Munah & Hirzi.
BEN: Actually I plotted it long ago (laughs).
HIRZI: We closed the channel officially in January 2018 but we announced [that we were eventually going to split up] in late 2016. In 2016, I worked with Ben on a project where I was an AD and I remember I was trying to show an actress how to convey her emotions 'cos she couldn't do it. I remember telling her, "Just watch Ben and I." And I said the line and I was like, "Wah [we] got chemistry!" (Turns to Ben) Do you remember!? She couldn't cry! So around December 2017, I was thinking of doing a series and so I reached out to him. And in February 2018, he followed up with me.
BEN: I grew up adoring sketch comedy series from Saturday Night Live to Key & Peele… There's something about keeping a story short and creating a world you would never revisit. But I knew jackshit about comedy. I knew I couldn't go at it alone. I knew what I wanted to do creatively but I needed someone with a wealth of experience. And this guy just happened to be newly single… (Laughs) But we were like, could we really do this? And we don't mean like shoot it on an iPhone but really produce it well with a team and invest in it as if it were a short film that you would you enter in competitions.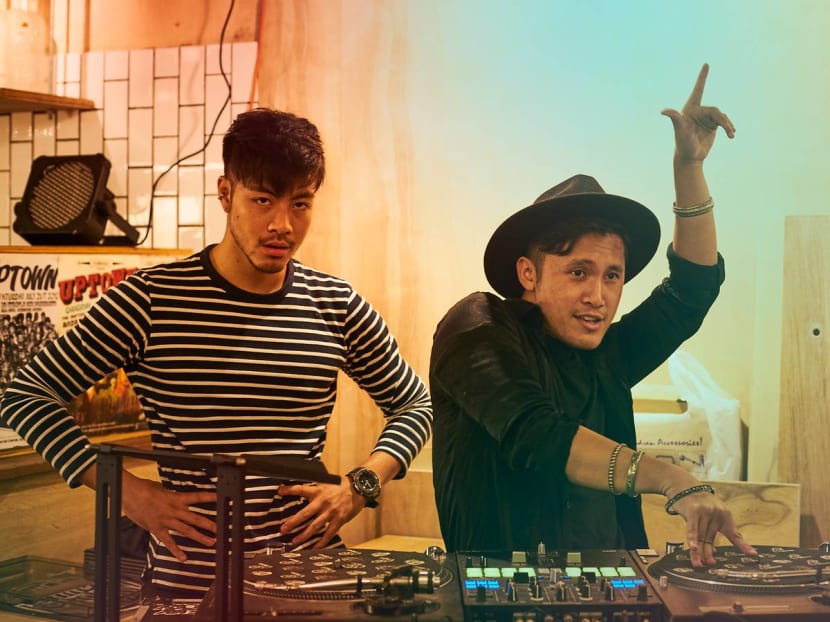 Are the two of you are on the same wavelength when it comes to comedy?
BEN & HIRZI (in unison): I don't think we are on the same wavelength.
BEN: The things he can riff on and the things I can riff on are very different.
How so?
HIRZI: If you look at our sketches, we have our own autonomy on our own scripts. We come into those scripts with our own knowledge of things. Like 'The Halal Gap' (about a Chinese guy visiting his Muslim girlfriend's family during Ramadan and a cultural gap that rears its very hilarious head), [Ben] wouldn't be able to write from a Malay- Muslim narrative but what transpired from it was that he was able to add a different flavour to my kind of comedy. If not, it would just be another Malay sketch, honestly. I think the baby we're producing has been exciting for audiences 'cos it's so unexpected.
BEN: Even we found it unexpected. I think Hirzi has also ventured into semi-serious content so he has that range as a creative. And I've always loved macabre and dark stuff. There's something inherently funny about tension, which is why if you watch our sketches, if it weren't for the jokes, they would be really tense.

Yes, your sketches are all laced with dark and sinister undertones.
BEN: …And how it's all going to descend into madness. It's that coupled with what are you trying to talk about, what is the message you're trying to sell. Good comedy can be a vessel for important conversation. Comedy is the absolute tool to have conversations these days. Not a Facebook message, not a press conference. If you want to communicate with people who are deeply entrenched in misogyny or their conservativeness or whatever it is, [comedy] really often is that platform. Which is why every episode kinda deals with a different social commentary.
HIRZI: And I like how our commentary has always been unexpected. For example, for homophobia or racism, the most obvious thing to do is to play victim with the marginalised characters but what we like to do is to play devil's advocate and shed light on spaces where it is problematic for more different versions of the narrative. So it was reverse racism in 'The Halal Gap' and in 'The Only Straight in the Village', tribal culture and how toxic it is in the gay community. And these are conversations I feel people are saying, "Oh, that's a fresh take on it."
BEN: The question we ask ourselves is how much of it is lip service? How much of it is tokenistic? And very often keyboard warriors and leftists, you realise they're just moving on to the next thing to rant about. But are they actually affecting change? I'm not saying we are affecting massive change, but we are creating conversation.
HIRZI: We are doing it for the culture.
BEN: Even to the point where academics and Lit teachers are saying that our episodes have been used as conversational topics in classes.

How does that feel?
BEN: A bit siao lah (laughs). We didn't intend to be part of the curriculum! My target audience is kinda different now. We have to almost like develop a new community. It's really a young adult to mid-adult vibe, where people really understand what we're talking about. It's really not comedy that's accessible for an eight or nine-year-old.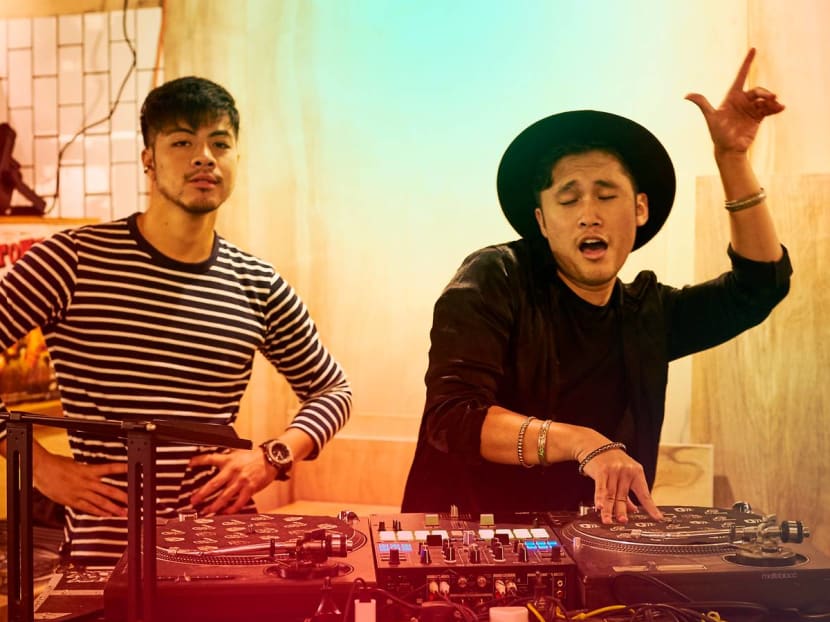 You guys mentioned that The Benzi Project is self-financed. So how much have you guys spent on it?
HIRZI: (Chuckles in mock anguish)
BEN: Enough to buy a second hand car. No lah… Um… I think we can make it back. I'm pretty sure can.
How so?
BEN: We're hoping that networks will like it and will buy into it. If not we're looking at clients who feel that can get behind the messaging we're doing.

But what if they want product placement?
HIRZI: I think The Benzi Project is garang enough to have established that this is our branding. That we're not ashamed when we sit down with clients to say, this is our style. We know our audience, we know our resume and our numbers are not weak. We're confident that we can make their brand feel edgy enough.
BEN: The thing is, if you are upset about seeing product placement, then don't watch lah. We're trying to give you good content here the best we can.
HIRZI: We take pride in our creative a lot, so if you give us, let's say, a chocolate pastry, we're gonna make that chocolate pastry funny…
BEN: … Sexy as shit (laughs).

Both of you have equal creative control but have there been disagreements along the way?
BEN: There's nothing that seven years of Sam Willows have not trained me for (laughs).
HIRZI: Or all 10 with Munah. Actually, no lah. Munah is very good… she takes everything.

The production values on each episode are very high. So how much does an ep cost on average?
HIRZI: Eh how come you want to know so much about money ah?
BEN: You want to invest?

It might help you get investors.
BEN: It costs enough to need help. So yes, there is investment to be made in each ep but I think for me, I just saw the good that it was doing in terms of conversation. Not to devalue anything I've done prior to this in terms of work but I think for the first time, I felt like it had a very tangible effect on the culture and the community.

Does having to deal with budgets and costs take the joy out of what you do?
HIRZI: Sometimes?
BEN: If someone can help us do it, it would be great. The goal is for us to showrun it, so we just write the scripts, direct, act and then chill. But there's also a sense of joy when you have a hands-on approach to everything.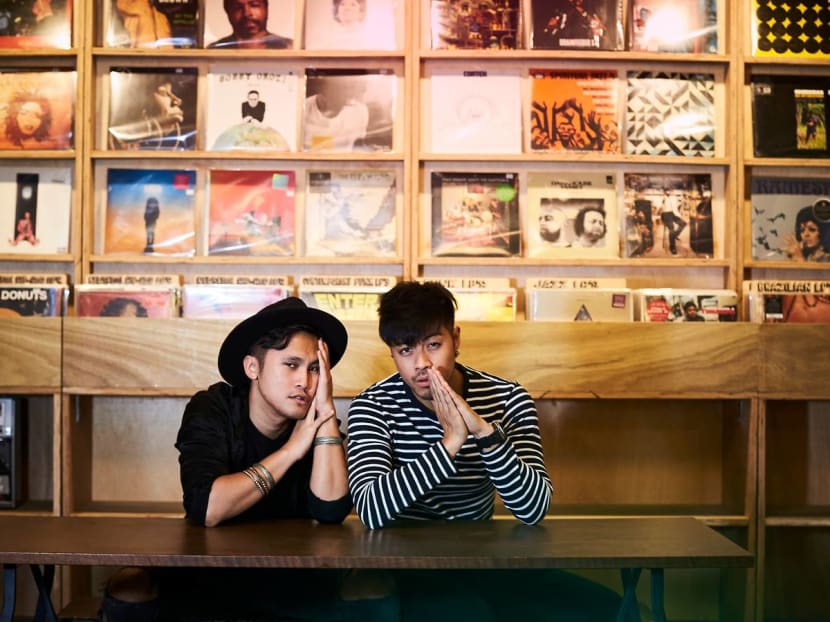 What strikes me about The Benzi Project is how topical it is. How do you guys stay so… woke?
BEN: It's so easy to become a trendy content creator where you just churn out like a quick musical parody on Instagram in response to a piece of news. But for us, if something big happens now, it will take us a month to get a video out, because of our production values. But I think even though each ep is kinda current, it does stand the test of time too.

To some people, episodes like 'The Only Straight in The Village' and 'The Halal Gap' can come across as controversial.
HIRZI: And I love that. And those are usually [because I] push [for it]. I will say, "No Ben, go for it. Scared what scared!"

Are you used to controversy?
HIRZI: I love it.
BEN: I'm really not used to it. It's a little strange to me 'cos I don't really like to push that button.
HIRZI: It's really nice to see Ben explore his naughty side. A lot of our close friends have said that they love Ben after Benzi Project.
BEN: Benzi is like my Batmobile. Like, I feel safer to fire shots from it.

What are you worried about?
BEN: I always felt that coming from where I was, if I were controversial, it would infringe on my psyche. And I've never had the best mental health in the past. Cos I was so attached to my name and who I was, I couldn't separate business from the personal. And that really f***ed me up at some points. But I do feel empowered with Benzi. That as a director or when I play a character, I can really say stuff without the fear of kena whack lah.
HIRZI: It's very empowering to see him empowered. He's always been very precious about how he approaches things. But now there's an independence in what he says… he is even able to shit on himself. Which is very nice to watch.

You couldn't before?
BEN: I could lah. But not in that public sense lah.
HIRZI: And now he is very comfortable with making fun of me and that is the next level already! (Laughs)

Hirzi, you're no stranger to controversy. So this is your wheelhouse?
HIRZI: What I like about The Benzi Project is how it is refining me. It has allowed me to put my thoughts into an art form where people go, "Actually, he is smart hor."

I don't think people think you're stupid.
HIRZI: But people thought I was unrefined. They saw the drag queen parodies and the guerilla-style pranks we did. In no way am I saying that MunahHirzi was unrefined but that was all we had in terms of resources. But to see my thought processes translated into a sketch, people have reevaluated their respect for me and I appreciate that.

Talking about drag queen parodies. Hirzi played the makcik in 'The Halal Gap' so when is it going to be your turn to drag, Ben?
HIRZI: I've been bugging him for the longest time. The issue was that for the first half of the season, he had to have a beard 'cos he was filming a series.
BEN: After Love for Toggle.
HIRZI: And I had initially wanted 'The Paiseh Piece' [which is about two brothers who refuse to have the last xiao long bao 'cos paiseh lah] to be about two in-laws. So I said to Ben, "You need to shave." And he said, "Can an auntie have a beard?" (Laughs) Anyway, I'm on it already. I've been pitching episodes where you're cross-dressing.
BEN: I'm so down for it. But my fear is that I don't think I'll come back from it. Like that's it for me. (Laughs)

So Hirzi, you're headed for New York for a month. That's a long time.
HIRZI: Fun story: I almost had a stroke. Okay, it's a suspected stroke and I'm only going for my neurological examination after I come back from New York. This was during the filming of Benzi. It was like two-and-a-half to three weeks of non-stop work, and I was surviving on 40 minutes to two hours of sleep a day. So after everything ended, my body just crashed.

When was this?
HIRZI: Two weeks ago! It's a long story! I was doing 1001 things and I just collapsed. I was at the GP and I was listing symptoms that I didn't realise were signs of a stroke. And the last thing that made him say that he's not going to give me medication but a referral to the hospital instead was when I said I lost my sense of taste. So I went home and casually took my time to charge my phone for two hours, drove to the A&E alone, rocked up to the place and the nurse was panicking. Basically they didn't even tell me I was about to have a stroke when they sent me to the A&E. It was only after I did a couple of X-rays and blood tests and the doctor said, "So the suspected stroke…" I was like, "Huh?!" At that point, I stad texting everyone to tell them that I love them. Just in case. (Laughs)

Aren't you too young to have a stroke?
BEN: Strokes don't discriminate. Come on!

So it's stress-induced?
HIRZI: I'm sure. I'm balding already so I'm sure I'm very stressed. So now I'm just waiting for my examination in August and hopefully it's nothing.

So New York is a time for you to rest and relax?
HIRZI: Yes. But the trip was planned in advance so it's just nice. I've never told anyone this story. Not even my family so don't scare them hor! It's a suspected stroke only! (Points to Ben) This (expletive) went to my house to pass me something and he said loudly, "Wah stroke ah!" I was like, "Shhh!" (Guffaws)
BEN: I didn't know your family didn't know! So now it's like "Sketch Series Causes Stroke!" No lah, it does not okay!

PHOTOS: AIK CHEN
You can also catch Hirzi in Stupid Man Smart Phone and Ben in After Love on Toggle.
Special thanks to Choice Cuts Goods + Coffee for their kind assistance. Choice Cuts Goods + Coffee is located at 451 Joo Chiat Road #01-07 Katong Point S(427664).