Insta-Buzz: What The Stars Were Up To This Week
Here are some of our favourite snaps from the past week.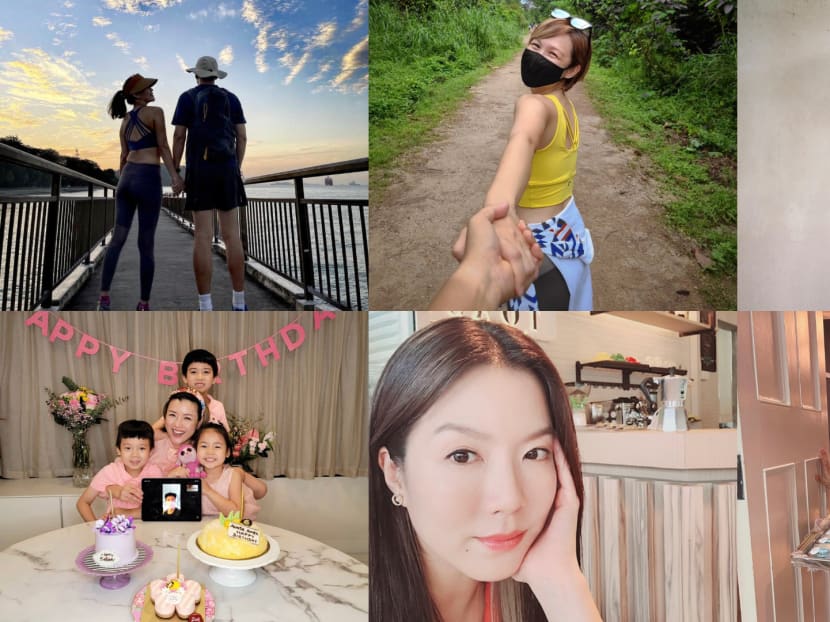 Happy April! This week's roundup has a fake relationship announcement that fooled us, celebs calling out irresponsible behaviour in Singapore (tsk tsk), sexy photo shoots, and more.
… as an April Fool's Day joke, that is.
After sharing a photo of herself holding a mystery man's hand with the ambiguous caption "Finally" and drawing a barrage of congratulatory comments (though there were some sceptical ones as well), Ya Hui came clean and revealed that it was actually just her older brother.
"Pranking people is my hobby," she quipped in a hashtag. Well, not gonna lie: She certainly had us fooled.
Photos: Ya Hui/Instagram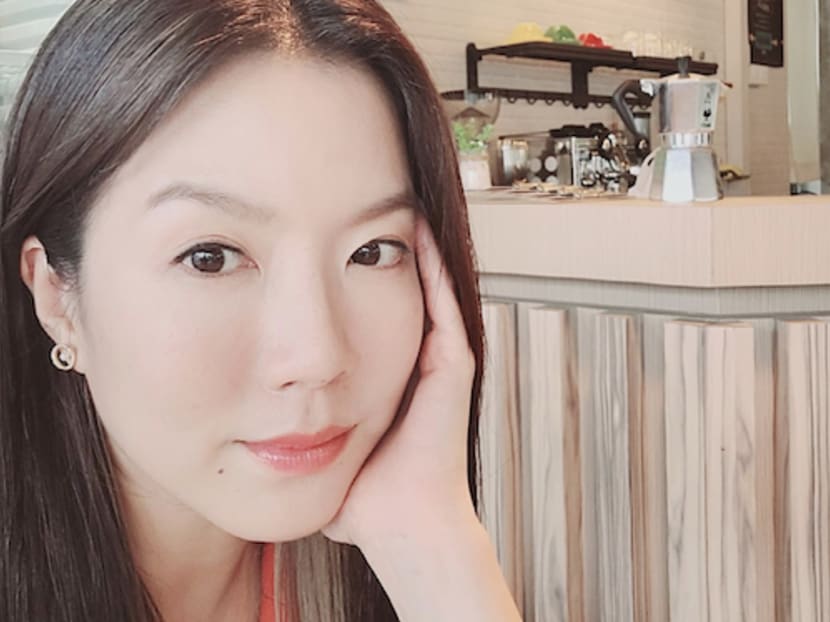 Earlier this week, Rui En's fan club RBKD shared a concerning update about her father, who lives in New Zealand.
On the evening of March 28, the actress was at work when she received a text from her dad informing her that he was having a heart attack. He was rushed to the hospital and underwent angioplasty to restore blood flow through the artery on March 30, and is scheduled for an upcoming triple bypass, which restores normal blood flow to an obstructed coronary artery.
You can read Rui En's full statement below:
Wishing Rui En's dad a speedy recovery!
Photo: RBKD/Instagram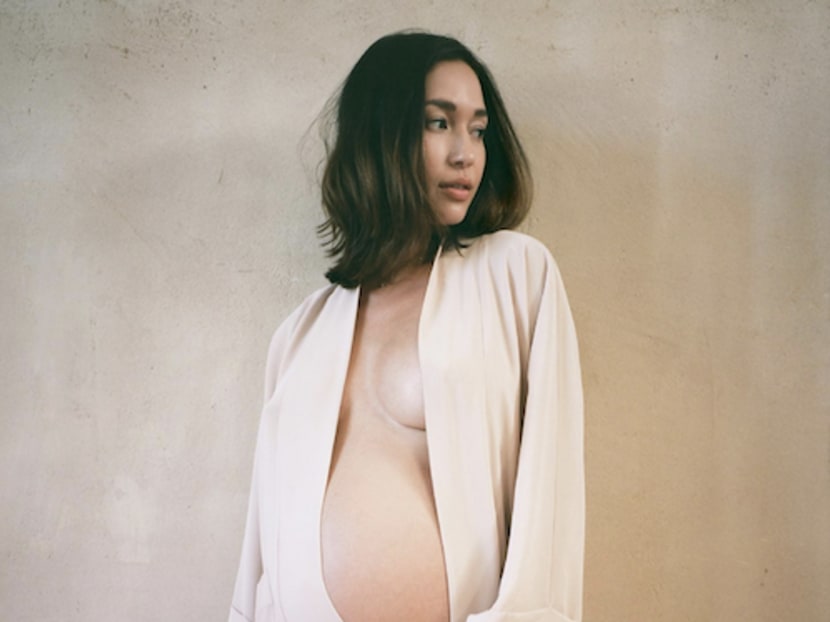 Mrs. Henry Golding is currently 40 weeks along with the couple's first child and has been documenting her journey to motherhood with loads of pregnancy photos, which she shares on her Instagram regularly.
While most of her posts come with a detailed update on how she's doing, her latest upload simply contains a quote from Lao Tzu saying: "Nature does not hurry, yet everything is accomplished."
Photo: Liv Lo/Instagram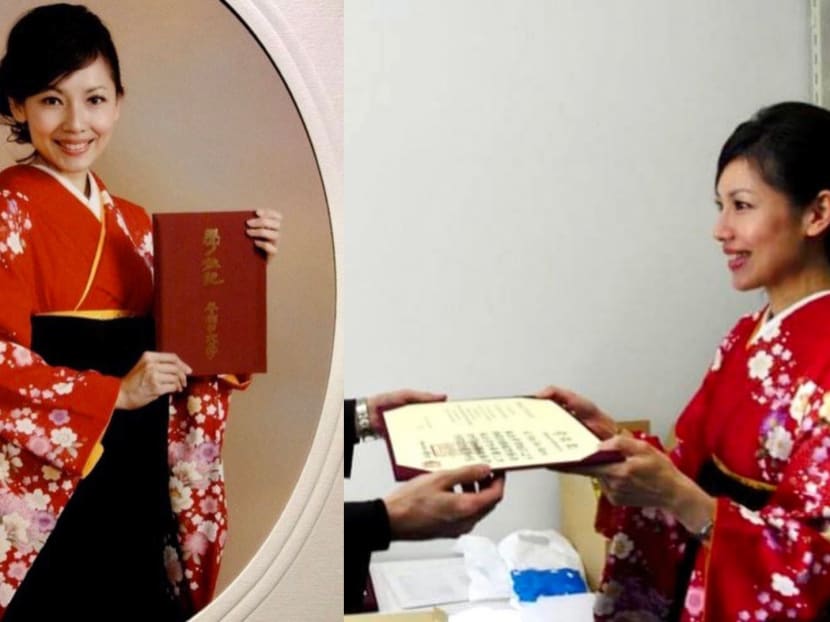 A whole decade ago, Sharon graduated from Tokyo's Waseda University. Although their graduation ceremony was called off due to the earthquake, tsunami, and nuclear meltdown disasters, she and her classmates still went to school dressed in traditional Japanese clothing to collect their certs and thank their teachers.
Sharon also revealed that she intended to reunite with her classmates in Japan to celebrate their 10th graduation ceremony, but of course, all travel plans are unfortunately on the back burner no thanks to you-know-what.
Photos: Sharon Au/Instagram
Although Moses couldn't make it back to Hongkong in time to celebrate his wife Aimee Chan's 40th birthday on April 1 (he's currently filming in China), he made sure to make time for a virtual celebration with her and their three kids.
It's not clear if he'll be able to get home by the time his birthday and their daughter's birthday roll around on April 16 and 27 respectively, but we're sure the family will still manage to plan something nice regardless of the situation.
Photo: Aimee Chan/Instagram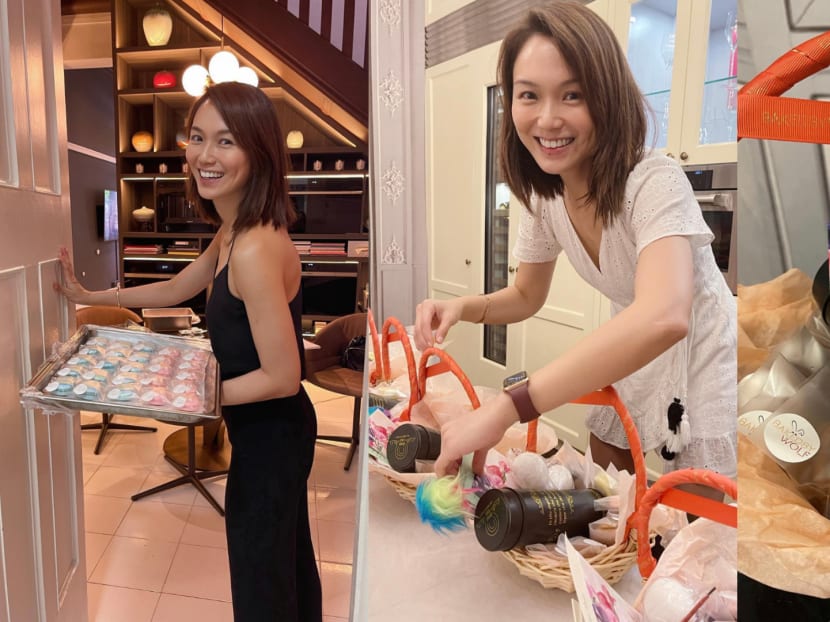 It looks like the actress could be on her way to launching her own little gift shop. After creating her own CNY snack sets, Joanne tried her hand at putting together a small line of Easter baskets with sweet treats, stickers, jelly, tea, and cards that she illustrated herself.
Oh, and by the way, they weren't for sale, but who knows? That could change in the future, just like what happened with her pineapple tarts.
Photos: Joanne Peh/Instagram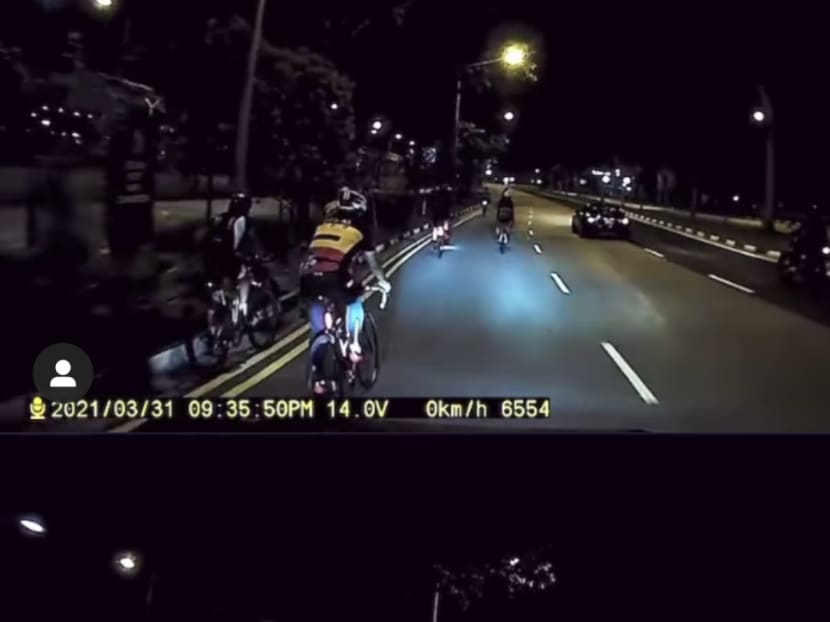 Most drivers have probably had at least one frustrating encounter with irresponsible cyclists on the road, and Ping Hui is no exception.
On Thursday, he shared a dash cam vid and called out a group of people who weren't just cycling dangerously (they rode out to his lane "like it's their ah gong's road", forcing him to "jam on the brakes to avoid killing them"), they had the cheek to glare at him like he was the one at fault, even though he clearly had the right of way.
"Perhaps it is time to register all bicycles in Singapore. A small visible license plate would allow the cyclists to be identified in cases of accidents, conflict or rule breaking (sic)," he wrote. Sounds like a very good idea indeed.
You can read Ping Hui's full post and watch the video below:
Drive and ride safe, everyone!
Photos: Tay Ping Hui/Instagram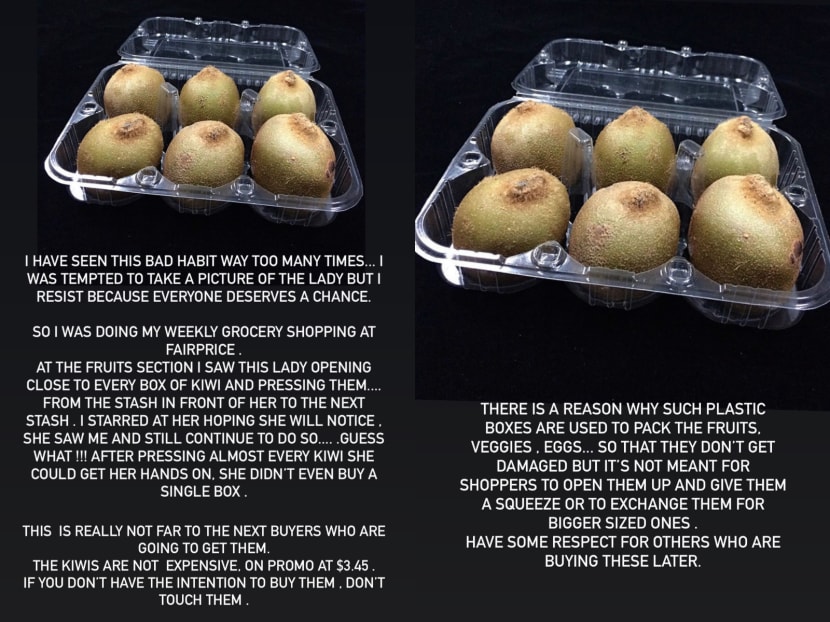 Well, this is just gross. During her recent grocery run, the actress spotted a woman opening boxes of kiwis to press them, presumably to check their condition before deciding which one to buy. She even continued with this horrible habit even when she noticed Cynthia staring at her, and ended up walking away without buying a single box. Say what!?
"Have some respect for others who are buying these later," Cynthia implored in her post. Seriously.
Photos: Cynthia Koh/Instagram
The former f(x) member got temperatures rising when she flaunted the fruits of her labour, which involved "months of training" and getting her bubble tea "addiction" under control, with a sexy ab-baring photo shoot.
And lest anyone think the pics were Photoshopped or something (since they were uploaded on April 1), Amber inserted a quick disclaimer saying, "Btw these photos are real and not an april fools joke lol (sic)".
Photos: Amber Liu
The fiercely private actress shared the clearest look at her second child so far with this collage of close-ups from Baby El's recent photo shoot.
Wonder if the little girl will grow up to look like her mama!
Photo: Constance Song/Instagram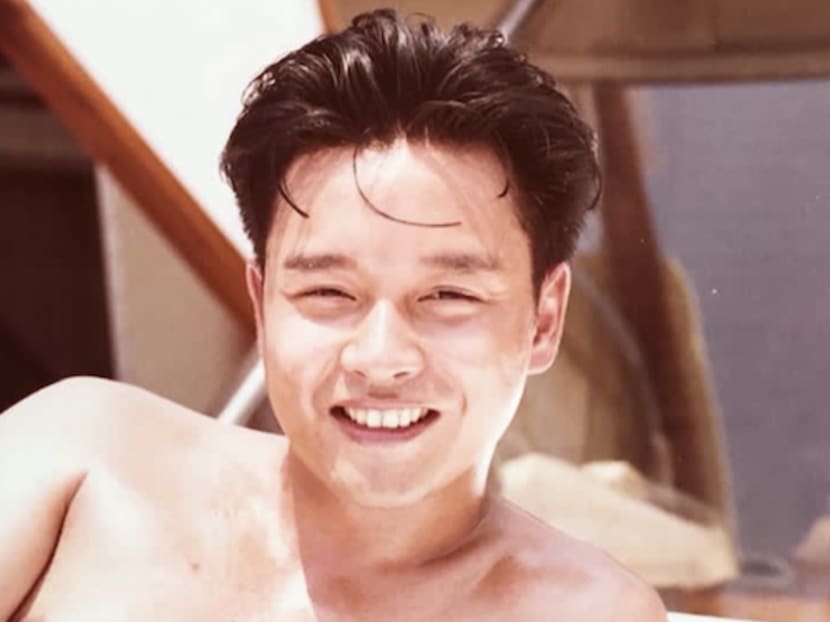 Ever since he joined Instagram, Daffy Tong, Leslie's partner of many years, has paid tribute to the late star by posting sweet, never-before-seen photos on his death anniversary every year.
This year, which marks 18 years since the beloved showbiz icon left us, Daffy chose to share a lovely shot of a very happy-looking Leslie basking in the sunlight, which was accompanied with a simple caption that reads, "Missing you!"
Photo: Daffy Tong/Instagram
Her latest rare shot of the two of them seems to allude to that. On Thursday, Ah Jie shared a post to usher in the month of April and wrote about her husband, RSAF pilot — or should we say former pilot? — Phillip Chionh, "starting afresh", along with the hashtag "my bodyguard resigned".
Wonder what's in store for him.
Photo: Zoe Tay/Instagram
Last month, the poor actor suffered a torn retina (major ouch!) after his daughter accidentally kicked him in the eye while doing a cartwheel, which needed him to have immediate surgery.
On Friday, he took to Instagram to share that his claim for his eye injury ended up being rejected by the insurance company — and yes, he totally named and shamed them.
"Ironically, its called 'Sapphire Personal Accident Insurance'. If my incident is not considered a 'Personal Accident' I really don't know what is. A Heads up for everyone: Just be careful what insurance policies you buy out there (sic)," he wrote. Yikes.
Photo: Leon Jay Williams/Instagram