Insta-Buzz: What The Stars Were Up To This Week
Here are some of our favourite snaps from the past week.
While some of you are taking time to recover from the side effects of your COVID-19 vaccine shot, have a look at what the stars were up to as seen on their socials over the past week.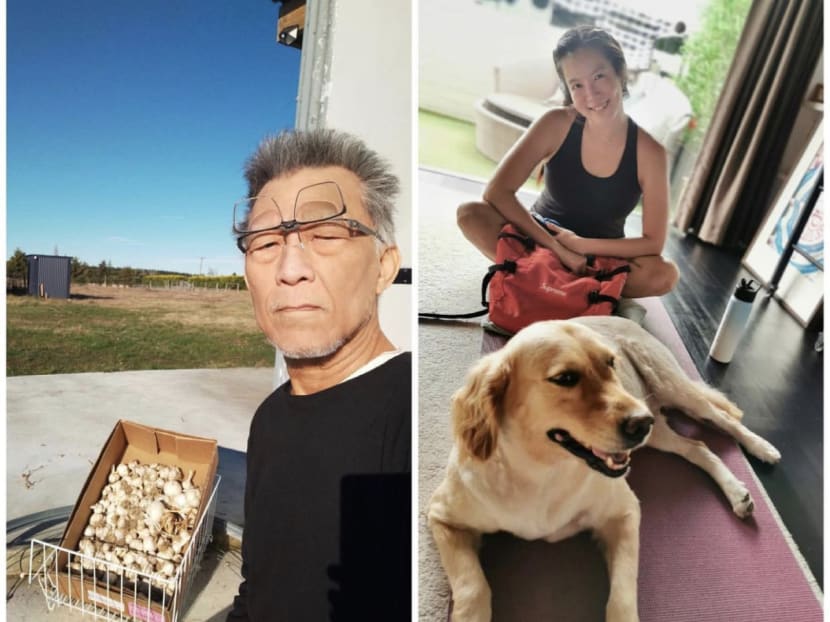 Remember when Rui En's father, who's based in New Zealand, was hospitalised after suffering a heart attack back in March? Well, he has since made a full recovery and the actress decided to share an update through her official fanclub RBKD, which included a photo of him showing off his garlic harvest.
She also revealed that her dad has started walking and lost 5kg as a result. "Not say I say one but he really quite ham [handsome] sia (sic)," she quipped. Guess we now know where she got her good looks from.
Photo: RBKD/Instagram
The constantly extending lockdowns in Malaysia have really thrown a wrench into Joanne and Qi Yuwu's home renovation process (which they started on last year, by the way).
"This has been quite the project, with lots of existing structural challenges and details to look over, made even more tedious with lockdowns and labour crunch," Joanne lamented on Instagram, posting pictures of herself and her husband in the still-unfinished space.
Still, she's trying to keep her head held high: "Counting my blessings in a time of uncertainty."
Photos: Joanne Peh/Instagram
The singers deserve a Parents of the Year award for putting together this amazing Kungfu Hustle-themed party for their younger son 'Xiao Pian Pian's' first birthday on Wednesday.
While we're loving all their looks, we think we can all agree that their older son Momo absolutely steals the show in that outfit and pose.
Photo: Tay Kewei/Instagram
Also celebrating his birthday last Wednesday was Andie and Kate's first child Aden, who turned seven. A photo of the boy and his younger sister Avery was shared on the family's Instagram page, along with an amusing story behind it which we're sure anyone with a sibling can relate to.
"Since Avery's own birthday had just passed, she was still coveting her brother's cake. In the end, she helped him blow out the candle, so Mama had to light it again."
Photo: Kandie Family/Instagram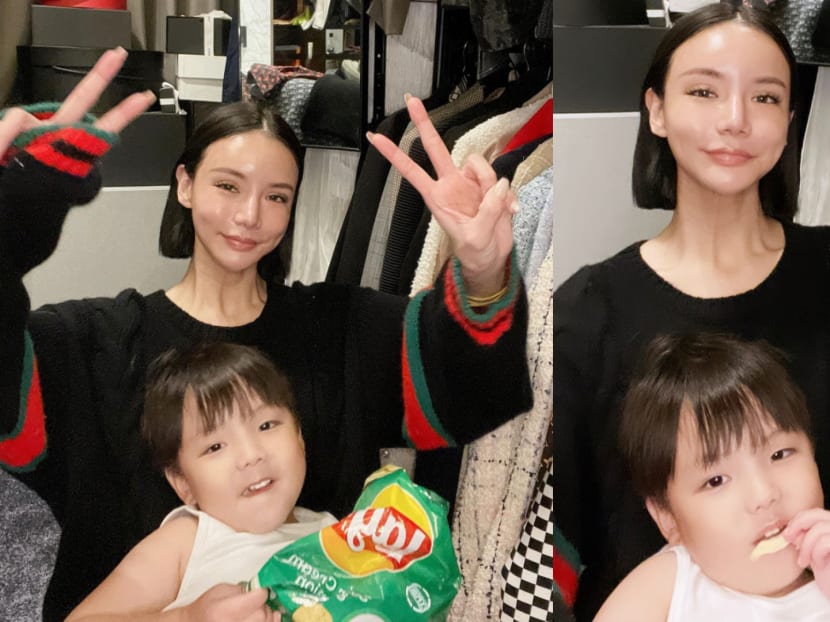 It looks like the billionaire heiress is becoming more open about showing her son Kyden's face on social media after years of hiding it behind stickers or using clever angles. Here they are casually hanging out and eating potato chips in the walk-in closet filled with designer goods. No big deal.
Photos: Kim Lim/Instagram
While the Lawves have been around for a very long time, last Monday marked their official second anniversary, which they celebrated by making super cute cat-shaped nerikiri (a traditional Japanese dessert) with the actor himself.
Lawrence also made a super sweet dedication to his loyal supporters, saying that while "showbiz is hard" and "it's not uncommon for us artistes to want to give up once in a while", his fans "are and will always be [his] motivation". Aww…
Photos: Lawrence Wong/Instagram
Can you believe that the actor's mother, who looks so delightfully spunky in these photos, is 81 years old!? We've just found a new role model to be like when we grow up.
Photos: Leon Jay Williams/Instagram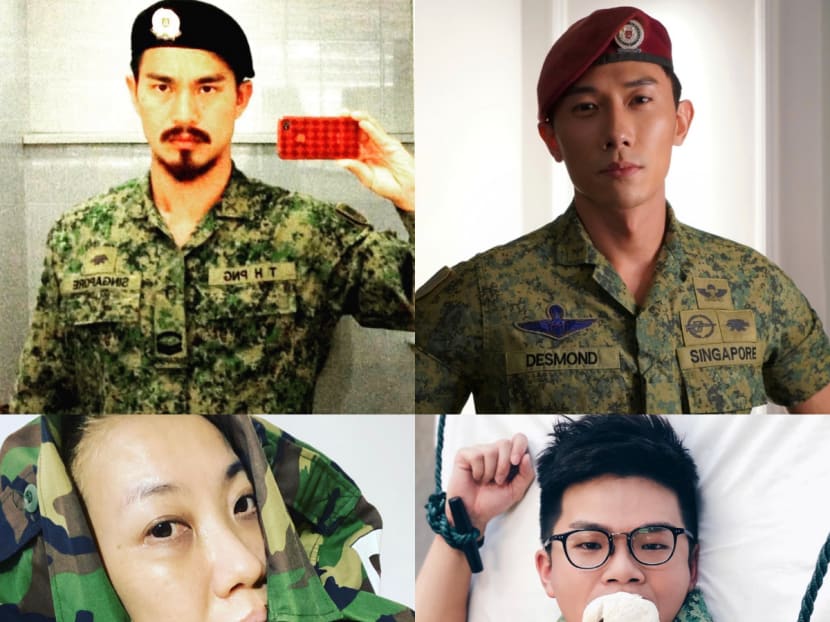 Singapore Armed Forces Day falls on July 1, and several stars commemorated the occasion by posting pics of themselves in uniform (or at least something in camo print) on their socials.
We got all kinds of styles too, from Pierre Png's throwback from his last day as a National Serviceman, to Desmond Tan's very handsome portrait, to Patricia Mok's fashionably styled selfie, to YES 933 DJ Kunhua's, um, Fifty Shades-esque shot, which was taken on the set of Mediacorp drama Die Die Also Must Serve. Which one's your favourite?
Photos: Pierre Png/Instagram, Desmond Tan/Instagram, Patricia Mok/Instagram, Kunhua/Instagram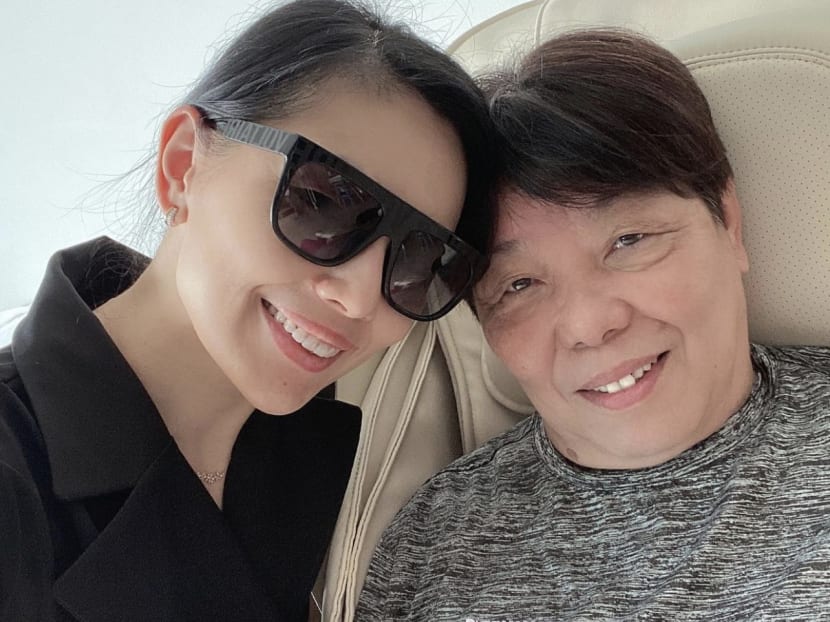 After serving 18 days of SHN upon her arrival to Singapore from France, the Paris-based star was finally able to see her mum in person instead of through video calls, and she decided to write the sweetest tribute to accompany this lovely mother-and-daughter wefie.
"The greatest love of all. My Mother. She has never imposed her dreams nor her fears on me. She never says 'I told you so'. She lets me fly. She sets me free from all expectations. I love you mum." Aww…
Photo: Sharon Au/Instagram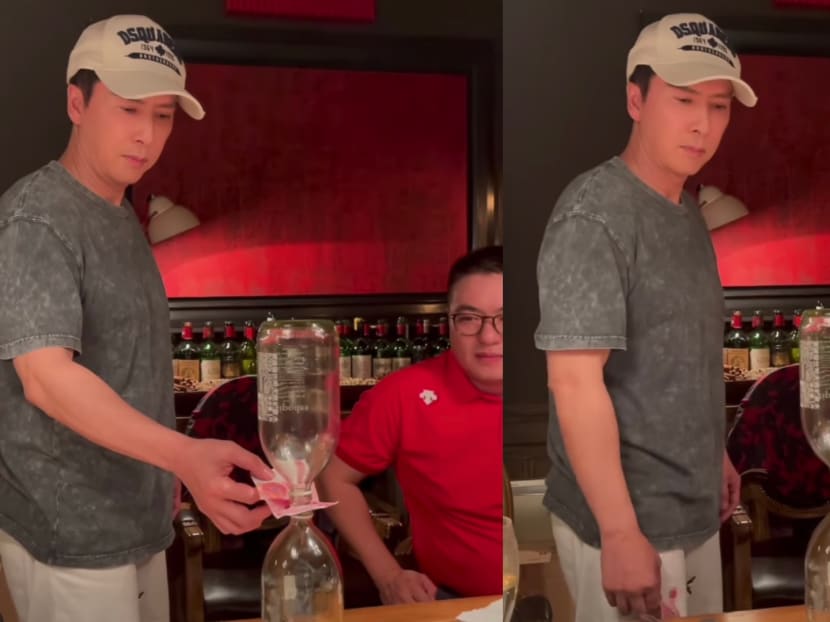 Forget the tablecloth pulling challenge — the martial arts star has mastered a new trick which involved pulling a banknote from between two stacked glass bottles. Don't try this at home, kids.
Photos: Donnie Yen/Instagram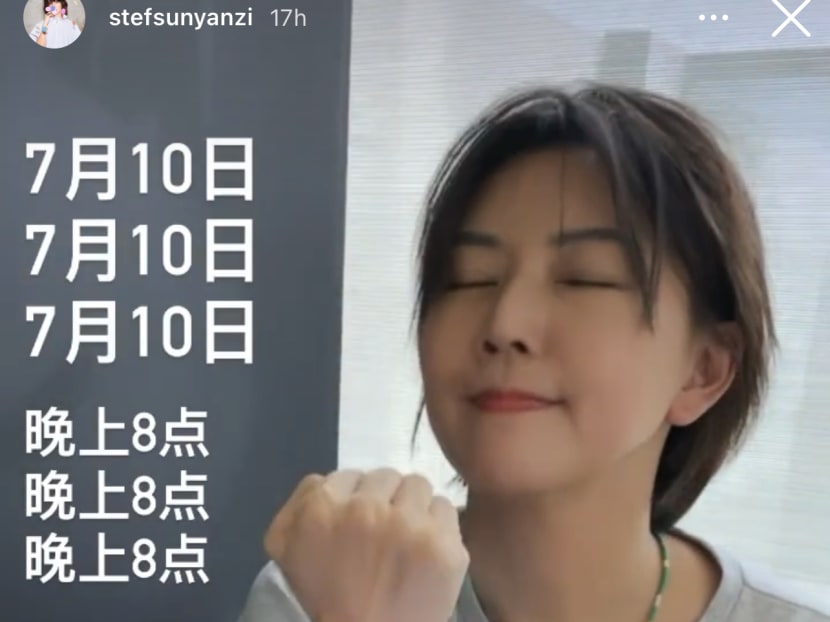 We love seeing legends supporting legends. JJ's virtual concert is taking place next week, and some of the ticket bundles come with an interactive luminous wristband, which is what Stef is wearing here.
"July 10, 8pm. Jiayou, jiayou, jiayou," she wrote. It's nice to see her getting excited for the show as much as anybody else.
Photo: Stefanie Sun/Instagram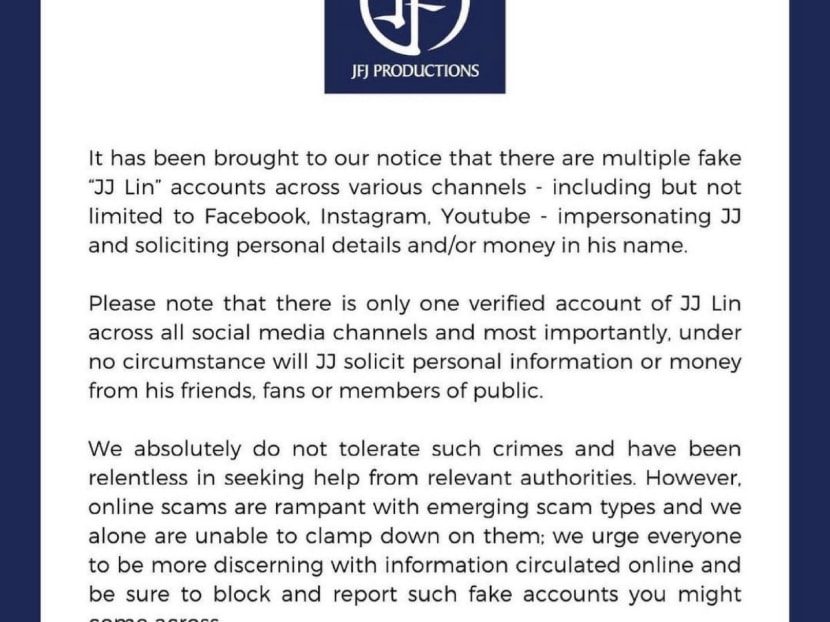 Speaking of JJ, it looks like scammers have been rearing their ugly heads again. Earlier this week, his company JFJ Productions issued a statement informing fans of multiple fake accounts impersonating the star and going around soliciting personal details or money from people.
They reminded everyone that there is only one verified JJ Lin account across all social media channels, and that JJ would never ask for personal information or money from anybody (um, hello? This guy's obviously doing pretty well financially).
Photo: JJ Lin/Instagram
Also calling out scammers was Beckham Wee, the eldest son of Pan Lingling and Huang Shinan, who shared the above shot of a Facebook post claiming that Lingling endorses one of their beauty products.
"Nice fake ad," he wrote, warning everyone to "steer clear".
Photo: Beckham Wee/Instagram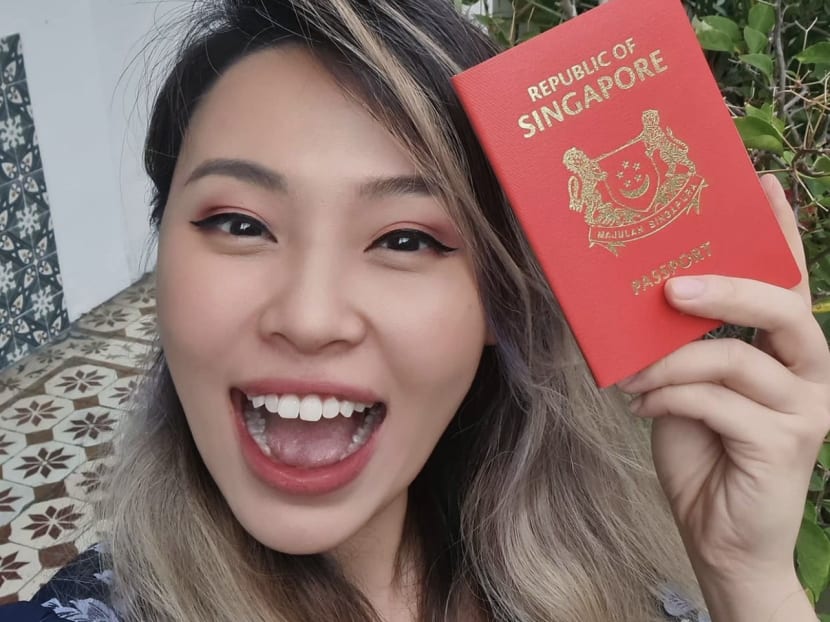 After three months of keeping the news under wraps, the Malaysian-born YouTube star announced last Tuesday that she is now officially a Singapore citizen.
"[Growing] up, I knew that my choices in life were limited," she wrote. "Many of my relatives who stayed in our hometown are currently mechanics, kopitiam servers or factory workers. Honourable jobs to make a living to survive, but not what I aspired to be."
"Therefore, every day, I thank my parents for giving up everything they had to send me here to Singapore. To me, this is the land of equal opportunity (...) Thank you Singapore for not turning me away, for not looking down on where I came from, for holding space for me to learn everything I know today and for giving me a chance to continue growing to be a better person tomorrow. I am truly so proud to be a Singaporean."
Congrats to Sylvia!
Photo: Sylvia Chan/Instagram