Joanne Peh Finally Reveals How Qi Yuwu Proposed To Her 7 Years Ago
The actress also shared her honest thoughts on being one of the Seven Princesses in the latest episode of Mediacorp talk show The Inner Circle.
After years of keeping the details under wraps, Joanne Peh has finally revealed how her husband Qi Yuwu popped the question to her in 2014.
In the latest episode of Mediacorp talk show The Inner Circle, the 36-year-old told host Guo Liang that it happened during the Qixi Festival aka Chinese Valentine's Day, which puts it just a little over a month before their surprise walk down the aisle in September that year.
"He flew from Singapore to Kuala Lumpur to visit me at work," Joanne recalled. "When we were outside the hotel room, I noticed that he looked a bit nervous and was behaving differently. He was breathing very hard."
"Suddenly, he took out an enormous bouquet of roses from his suitcase, and I immediately knew what was going on. My memory's a bit fuzzy here but I remember there were tears, and then he knelt on the floor and proposed to me."
Ah Wu, who showed up as one of the special guests just after being in the hot seat himself last week, explained that he was "breathing very hard" 'cos he was very excited.
"We were together for only about a year before we got married, but the feeling was right, so I thought I should do it," the 44-year-old actor shared.
Joanne felt the same way. "After I got together with my husband, it was like I discovered another version of myself. Sometimes, when you find the right person, they will bring out certain things from you. With him by my side, I feel a lot more at ease."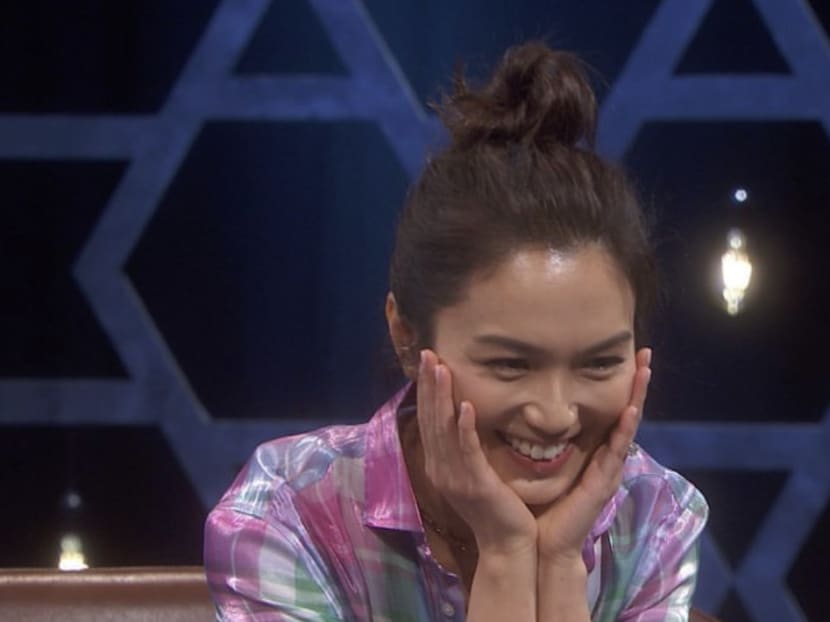 The couple — who we need to say were absolutely adorable together during the show — also opened up about the time just before they got together (P/S: 8 DAYS was the one that broke their dating news back in April 2013.)
Although they'd collaborated numerous times before and were friends for 10 years, Ah Wu said nothing ever happened between them 'cos he made a very clear distinction between his work and personal life.
But things changed before they started filming 2014's C.L.I.F. 3, which was their first drama as a couple and also the last time they acted together.
Ah Wu said that they were shooting an earlier show together — he doesn't specify which one, but it's believed to be C.L.I.F. 2 — when he realised that "it felt different" from the previous times they'd worked together. "I don't know if she changed or I changed 'cos in the past, work was work."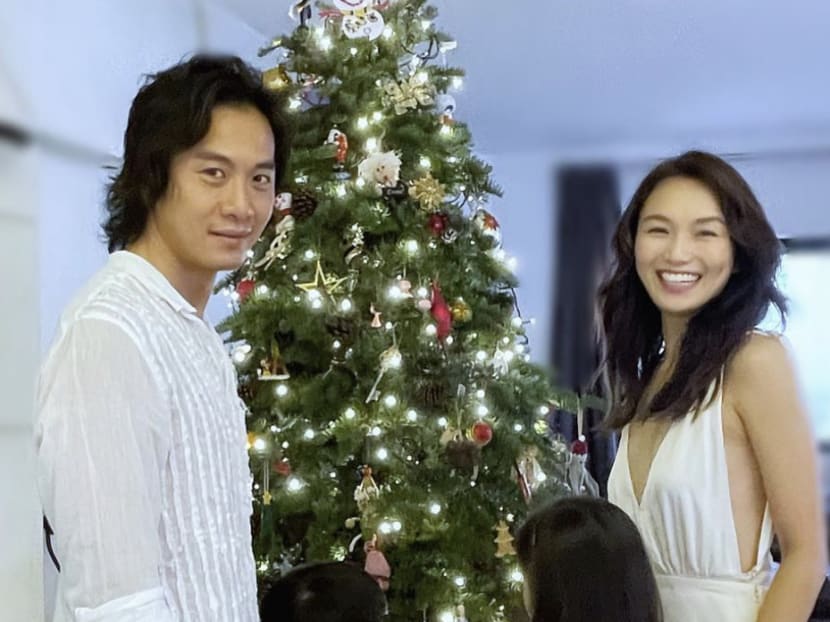 Ah Wu wasn't the only family member who came onto The Inner Circle as Joanne's mystery guest. Before he turned up, it was Joanne's parents who made a surprise appearance.
One of their discussions revolved around the backlash over Joanne's two Star Awards Best Actress wins for The Little Nyonya in 2009, and for A Tale of 2 Cities in 2012. For those who don't remember, she was panned instead of praised 'cos people thought she wasn't worthy of beating out hot faves like Jeanette Aw, Fann Wong, or Zoe Tay.
"The first time I won, people had something to say. The second time I won, people also had something to say. Even when I was nominated for Best Supporting Actress, people still had something to say!" she exclaimed, dabbing away tears. "But I'm also grateful for experiences like that 'cos they helped me to grow, and today I can say that awards are not my main goal."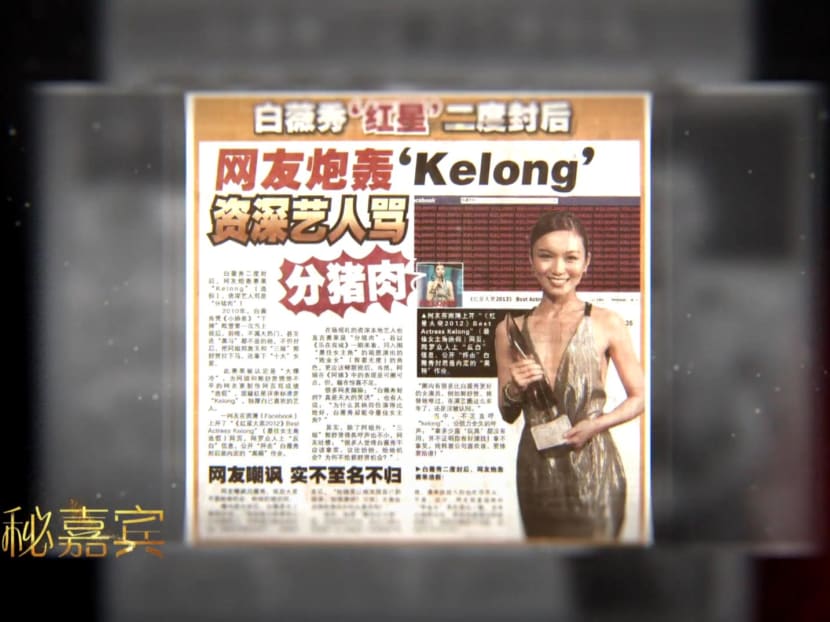 Speaking of awards and competition, Guo Liang grabbed the opportunity to ask Joanne for her thoughts on being one of the the Seven Princesses of Mediacorp. Back in the mid-noughties, this title was bestowed upon seven of the most promising young actresses at that time, namely Joanne, Jeanette, Rui En, Felicia Chin, Jesseca Liu, Fiona Xie, and Dawn Yeoh.
"It was so irritating!" Joanne exclaimed with a laugh. "There were always these rankings comparing us and saying who was first and who was second. So annoying!"
Today, she has a different attitude towards it. "Now I think it was fun 'cos we don't have this kind of thing anymore. It's like, eh? Our entertainment industry is quite boring. (Laughs)"
Guo Liang then offered up a suggestion that made Joanne burst out laughing: "Let's call you the Seven Aunties. You can be the head Auntie."