Rebecca Lim Says She Has "Very Few True Good Friends" Left And That She's Now "Just Colleagues" With Former BFF Desmond Tan
The star of new Mediacorp drama A Jungle Survivor says she's blossomed from being a puppy and into a wolf.
Well, as it turns out, the busy bee has not had the time to watch said interview at all.

"I've been asked [about this] so many times, but the problem is, I really did not watch the interview. Whatever that I know is based off all the interviews I've done," the 34-year-old says in a phone interview with 8days.sg, a week after the virtual press conference for her upcoming Mediacorp drama, A Jungle Survivor.

"All I can say is that there's no forever friend and there's no forever enemy, but as of now we are really just colleagues, she continues, when asked if there's a chance that their friendship will go back to what it used to be", as per Desmond's words on Hear You Out.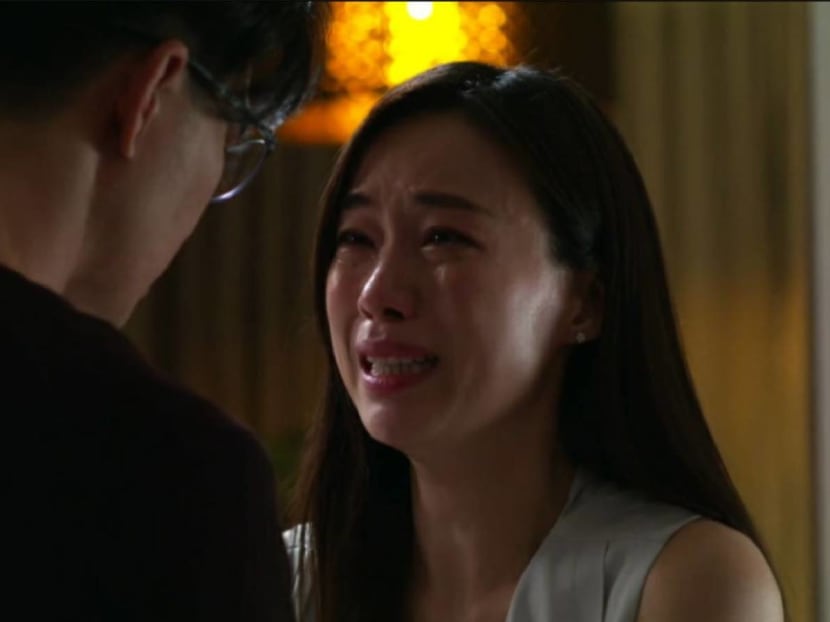 In A Jungle Survivor, Rebecca plays Ruoqi, a jilted wife, who, in an attempt to regain the love of her cheating husband, joins the office where he works with his mistress, diving headfirst into a mess of office politics, mixed with a heavy dose of extramarital affairs.

So Ruoqi eventually blossoms from an "innocent puppy, into a wolf", which Rebecca kinda identifies with.

"[In this aspect], I'm actually quite like my character in the show. At the start, I was a very gullible puppy, and now, having been in this industry, and having gone through a few things in my own life in these past 10 years, I actually evolved into a wolf," she says.

And just like a wolf, Rebecca says she's "courageous, and willing to keep moving towards its goal or prey, and never giving up".
But that's about where Rebecca's similarity to Ruoqi ends. Unlike her character, Rebecca isn't exactly the type to go all out just to wrest back the affections of her other half.
"I understand why [Ruoqi's] unwilling to let go of this love that she had for her husband, because that's all that she knows, and all that she has, and all that she bases her life on. But for myself, I guess it's slightly different, because I have my work," she says.

"And I also think, if anything, that 2020 really just taught me a lot of things. It's… It's a very heavy and yet, a very unforgettable year, and it has also taught me that it doesn't pay to hold on to something too tightly. It can be a relationship, it can be a job , it can be friendship or anything, there's no point holding on to something too tightly," she adds.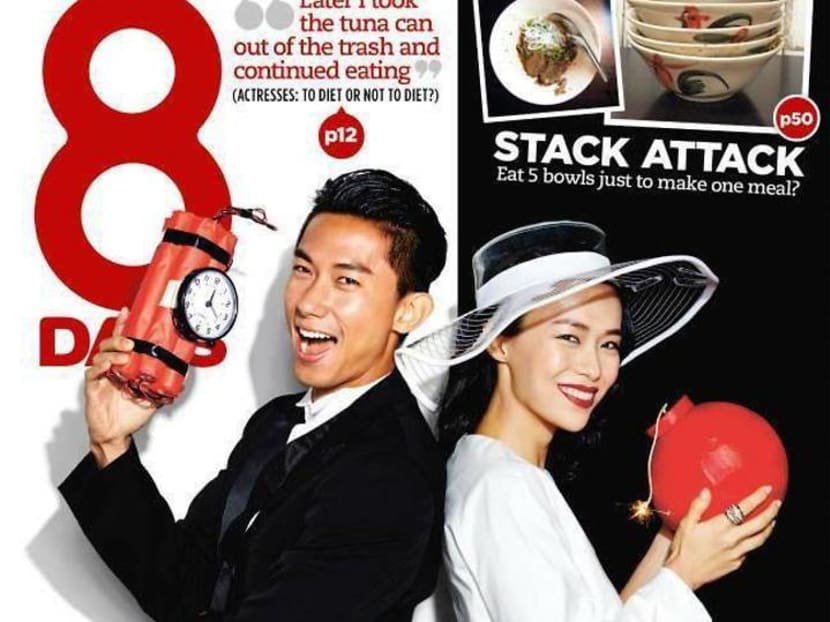 8 DAYS: Desmond's recent interview on Hear U Out has cast your friendship back into the spotlight. Would you say the situation now is more open-ended or is your friendship really over?
REBECCA LIM: I've mentioned this before, but to me, friendships are very sacred and I actually have very few true good friends left in my life that I can really count on, that I can call at 4am in the middle of the night if I really need something. I treasure all these close friendships, and also because there's been trust built over the years… Trust and respect, I think these are the two factors that I really need in a friendship, and if its not there, or if it has already been broken, then I see no point in continuing the friendship.

Would you say that you're at a point where you're not looking to make new friendships?
Rebecca: I'm super grateful for all the friends that I have right now, and most of them have really been around for me since my school days. I've two friends since primary school that I'm just super close to right now, and in my industry, actually, [I've] very few friends. So, to be honest, [maybe] 'cos in the past few years I haven't had time to really go out and make new friends, but what I believe is that there are people who come into your life at certain points and people who leave as well.

Not everybody is meant to stay in your life till the end, you know, and everyone is there in certain points in your life to teach you different lessons or to show you something that you haven't seen before. And some really just come and go, and don't leave any impressions or footprints in your life as well. So, people come and go, and as of now, even though I don't have many friends, I have my family and I have a career that I thoroughly enjoy, so I'm very grateful for my life right now.

A Jungle Survivor premieres Nov 11, 9pm on Ch 8. It's also available on demand for free on meWATCH from Nov 9. Click here to watch.

Photos: Mediacorp, Rebecca Lim/Instagram, Desmond Tan/Instagram