Rui En And Her Fanclub Made This Very Sweet Poster For TTSH Frontliners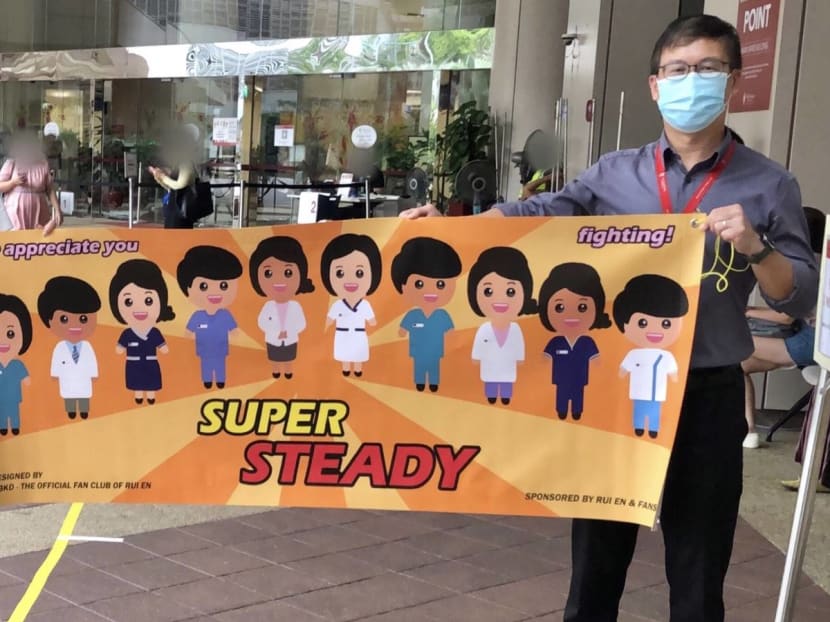 Even as everyone hunkers down at home as part of the tightened COVID-19 restrictions, frontliners and healthcare workers all over Singapore continue to battle tirelessly in the fight against the pandemic.

But as news about the COVID-19 cluster at Tan Tock Seng Hospital began to spread in early May, some members of the public began to shun these brave healthcare workers.

Luckily, many others stepped up to show their support, including Chen Xiuhuan, whose daughter, Shanisse, is currently working as a houseman at Tan Tock Seng Hospital.

Now Rui En has done her part to champion these frontliners too, with the help of her fanclub RBKD.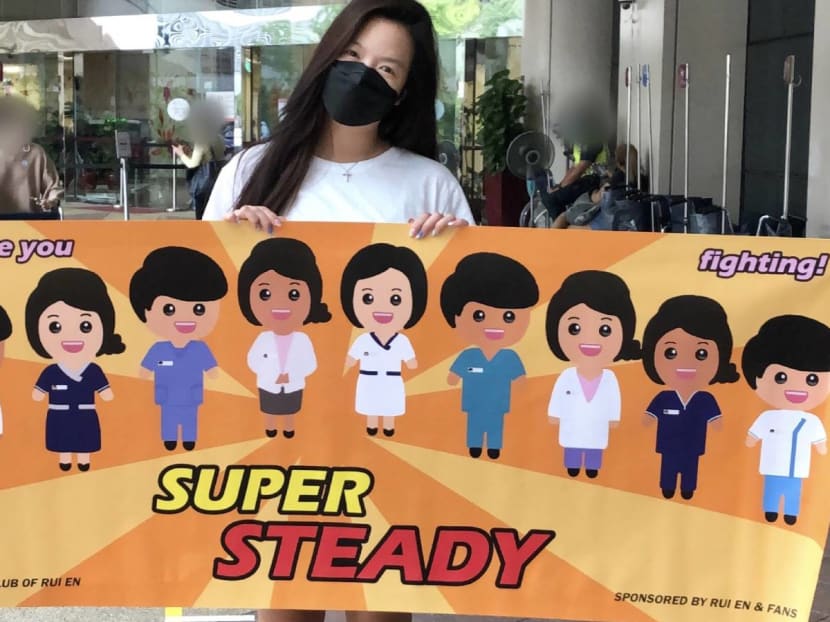 According to RBKD, Rui En had broached the idea of doing something for the TTSH frontliners, when the TTSH cluster first formed" back in early May.

After some brainstorming, the actress and RBKD settled on the idea of doing up an appreciation poster for the staff.

The project took three weeks to complete, with two weeks spent designing and liaising with the hospital to get approval, and another week for printing.
It was then presented to the hospital earlier this week, along with this message from Rui En:

To the TTSH frontliners :

Thank you for being our silent angels. We know it's not easy for you guys at all, after all you are only human. All the fear and anxiety the rest of us feel must be multiplied many times for you. Not to mention the discrimination that you sometimes have to endure.

Along with the rest of you, I have monitored the rising number of community cases with increasing fear, anxiety and dread. Then I remembered that a good way to get out of that awful place in my head was to be of service to others. We wanted to send goodie bags again but that wasn't possible this time round because of restrictions. I hope the banners bring a smile to your faces the way they did for me. Nowadays, a smile is all we need. Please stay strong and stay safe our heroes! We love you! (sic)".

Isn't that just the sweetest?

Oh, and the very cheery "Super Steady" and "We Appreciate You" messages on the poster were the handiwork of Rui En too.

Photos: RBKD, Mediacorp/Photo Unit