Sammi Cheng Bares Her Heart (& Toned Butt Cheeks) In First Concert Tour After Andy Hui's Affair
We flew to Hongkong to watch the diva perform at her sold-out, highly-anticipated #FollowMi gig.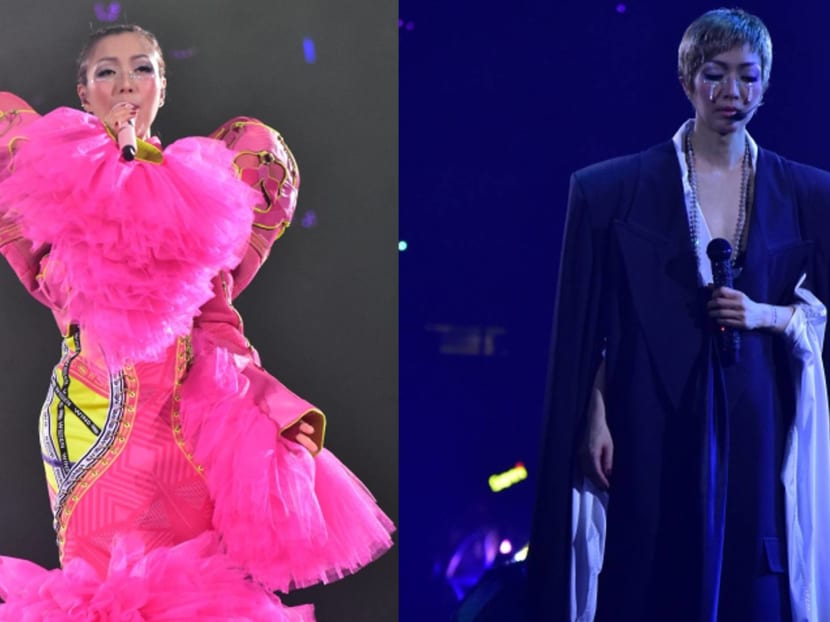 When the music and fanfare began, Sammi Cheng rose slowly to the stage accompanied by a marching band, dressed in a white, bulbous costume that engulfed her petite frame. One friend later remarked that she resembled a giant poodle, while we thought she looked like she had just stepped out of a bubble bath. But when she kicked the concert off with her classic hit 'Forever Beauty', we were struck by her voice. She's never sounded clearer, stronger or more confident, since we started listening to her music nearly two decades ago.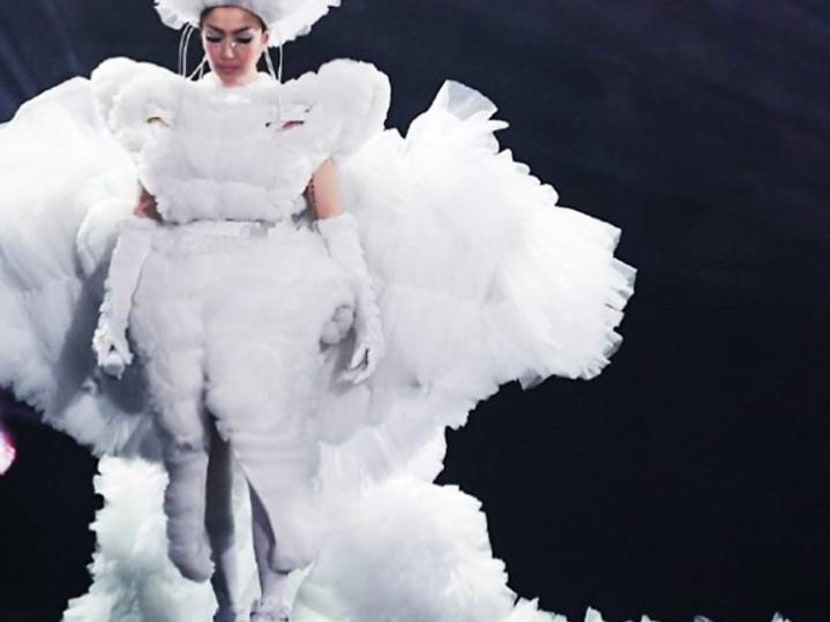 Naturally, as a fan of Sammi's since the '90s, we simply had to #FollowMi.

Like her previous concerts, #FollowMi was non-stop entertainment, and a clear demonstration of Sammi's showmanship. It was a dazzling extravaganza of action, lasers and pyrotechnics. Sammi led a troupe of about 20 dancers across the T-shaped stage, thrilling audiences as she sang and moved to dance tunes like 'Ding Dong', 'Ten Commandments' and 'Believers Will Be Loved'.

At one point, Sammi even flew across the stage on a wire, oscillating like a pendulum, performing cartwheels in mid-air as she sang 'Race Over'. We thought about how we would have screamed if someone threatened to dangle us like fish bait from the top of the stadium, but she somehow managed to accomplish all of this without missing a beat.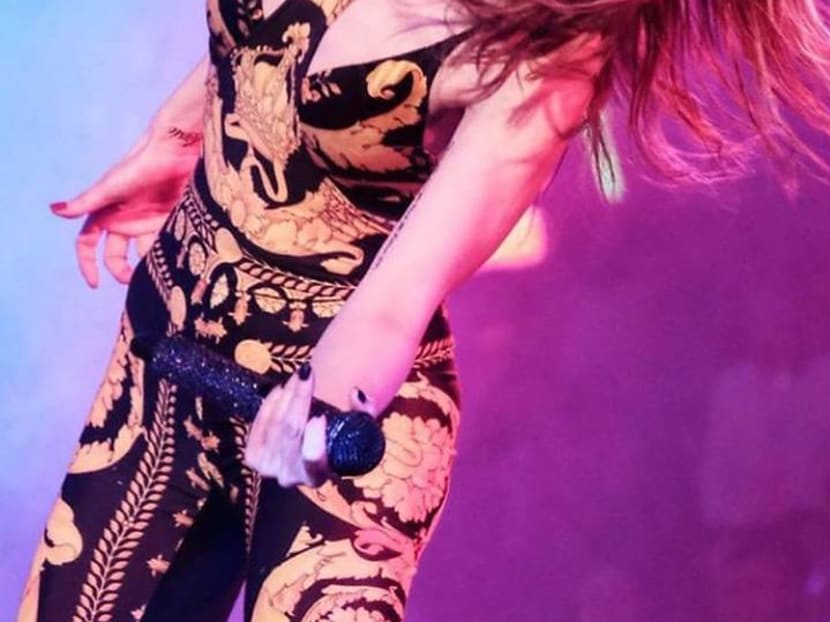 Her costumes and hairstyle changes were also stunning and frequently matched whatever she was singing — a tight, yellow-and-black printed unitard with long streaked hair for her heavy metal segment, or my personal favourite, braids, a beaded bra top, ripped hot pants. She certainly had no qualms about showing off the toned, muscular body (and butt cheeks) she'd worked hard to build over the last few months.

In many ways, the Sammi we watched on Saturday night is the same singer we have known and loved since I was a child. She had the same sense of humour, making jokes about herself and even some of her fans who uploaded videos of themselves singing — or rather, trying to sing — covers of her latest single. She was as clumsy as we remember her to be, almost falling over twice as she tripped over her heels trying to get closer to her fans. And, just as she forgot her song sequence the first time we saw her in concert back in 2002, she introduced her guest stars too early. (She ended up asking them to stay backstage for a while longer and help themselves to bentos, while she finished her song.)
But there was also something different about the way she performed her ballads, like 'Hurt', 'The Best In The World (You're Willing)', and 'Parachute' — all songs of heartbreak. She sounded melancholic, genuinely vulnerable, but dignified. I couldn't tell if we were projecting my own feelings of empathy, or if Sammi was simply darn good at her job as a singer. But for at least a few minutes, even though there were 10,000 people surrounding her, the show felt personal and intimate.

It was a performance that must have been both physically and emotionally demanding for Sammi — she later shared a video of herself curled up like a "shrimp", utterly exhausted. We wonder what goes through her mind as she pours heart and soul every night, in front of thousands of strangers who know a discomfiting amount of information about her personal life. But we saw her work ethic as evidence that one can spend 30 years in a single career, and still want to do better, every single day.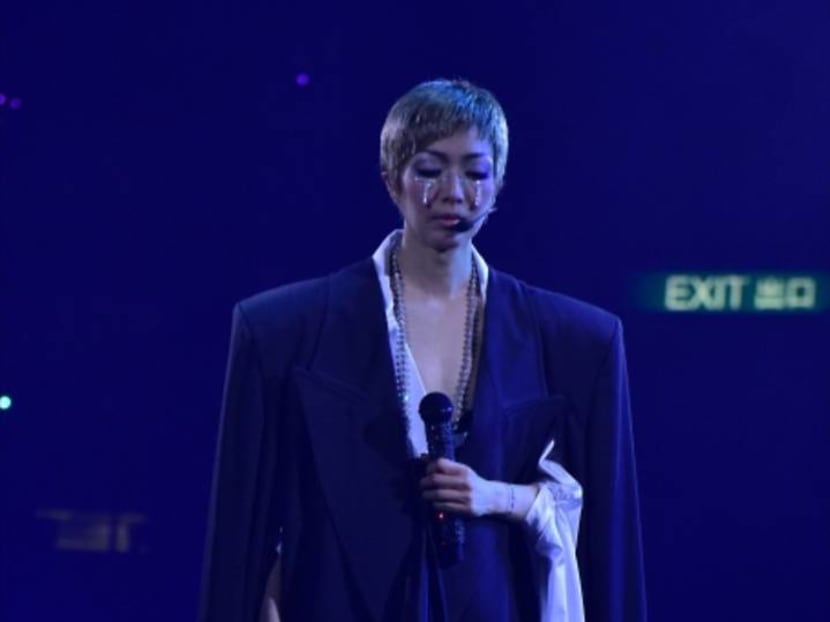 At the end of the concert, Sammi introduced her latest single, 'This Is How We've All Grown Up', standing in a sparkly beige and orange gown. She pointed to the poetry of its lyrics, about life's worries and obstacles, and how she had been moved to tears by the song, which has already gotten a million hits on YouTube since its release a week ago.

She alluded to having experienced difficulties in her own life, but said nothing specific about her husband's affair. And perhaps, nothing needed to be said.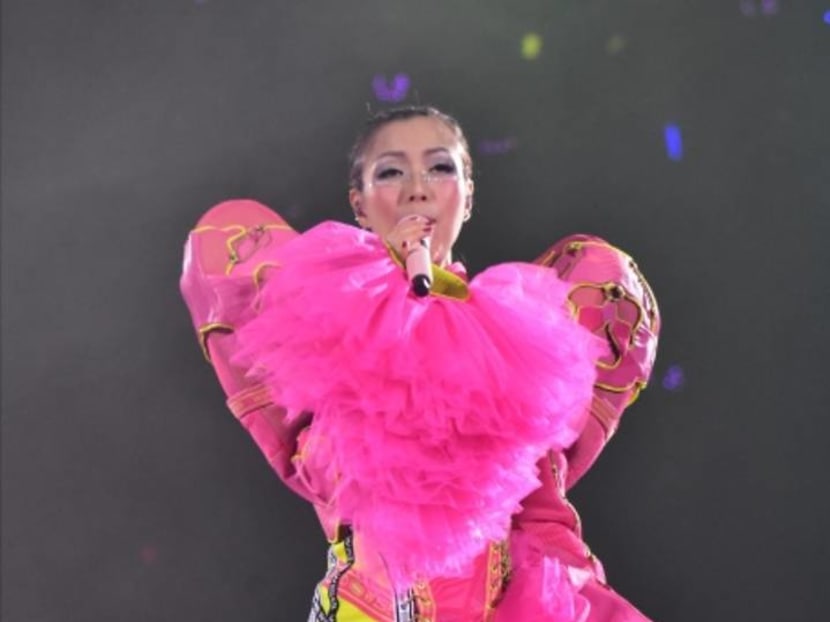 Photos: @sammi_chengsauman & tpgnews/clickphotos