Style Evolution: Chen Hanwei
From Star Search newbie to one of Mediacorp's best leading men, see how Chen Hanwei's style (and love for harem pants) has evolved over the years.
When it comes to fashion, few actors on Stars Avenue are as adventurous as Chen Hanwei. Known for his flamboyance, the actor, who holds the record for the most Star Awards Best Actor wins with six, has a penchant for harem pants and flashy footwear, and is one of the few who can claim to have his own iconic 'do à la the "Rachel". In celebration of him turning 52 today (Aug 29), here's a look back at his style evolution — onscreen and offscreen — through the years.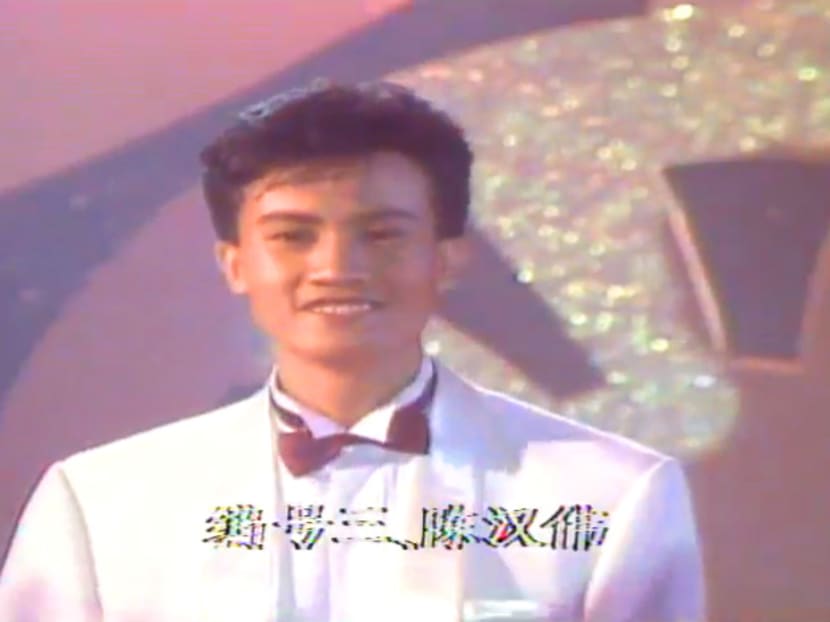 Even Hanwei could not escape the '80s perm epidemic.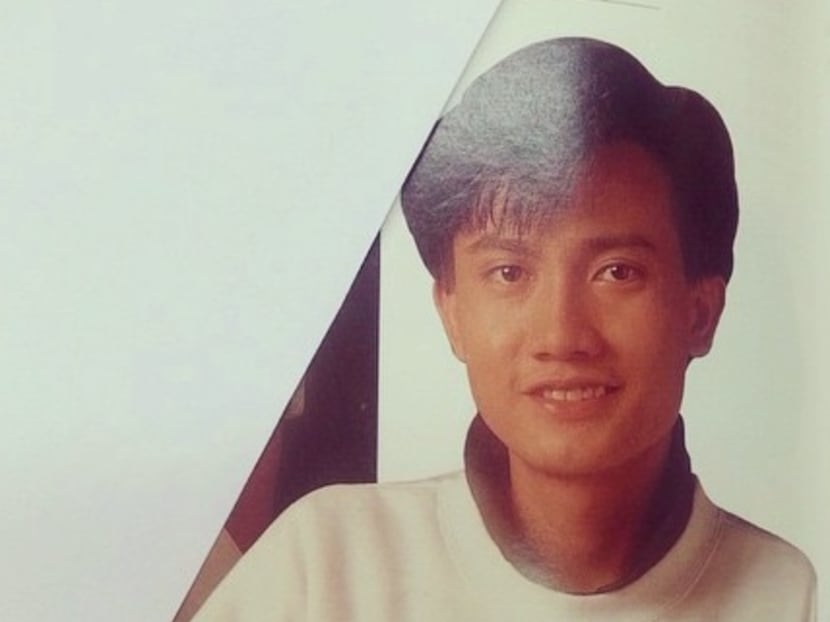 Fashion really must have a 20-year cycle, because we can definitely see our young artistes choosing a similar look (oversized sweater, side part) today.
Hanwei's luscious locks and soulful eyes should be a familiar sight to anyone who crushed on him in the mid-90s.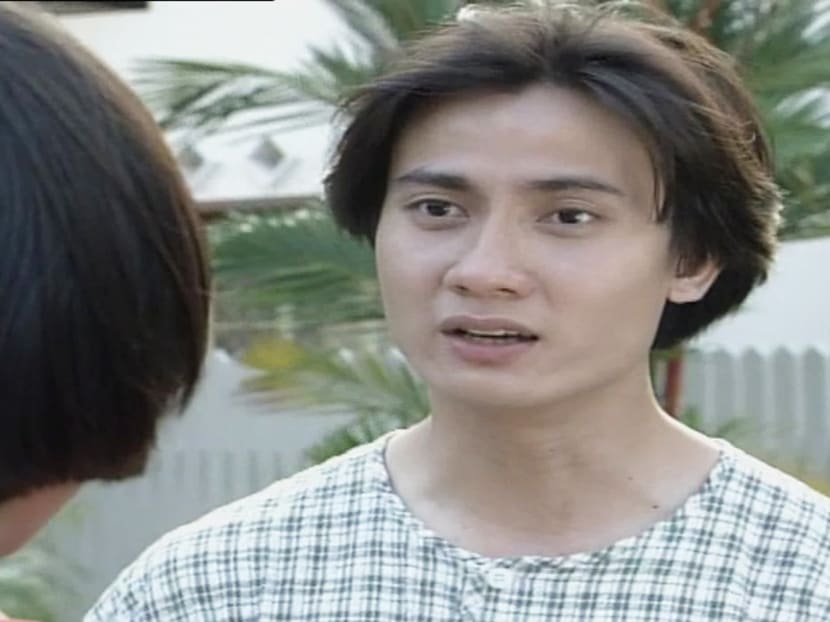 The Fang lao shi floppy hair was the "Rachel" of Singapore in the mid-90s. Not only did the iconic haircut turn Hanwei into a heartthrob, all the boys wanted to copy his look.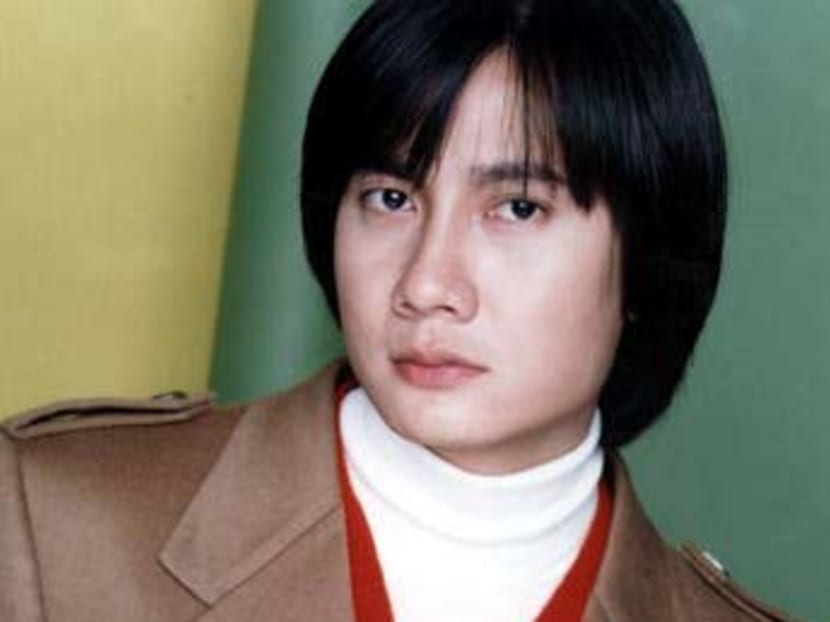 A turtleneck with a pullover? Really? This outfit was outdated even in 2002.
Just 15 years ago, Hanwei was your basic "office hottie" with his newly shorn hair, frameless glasses, and plain white shirt.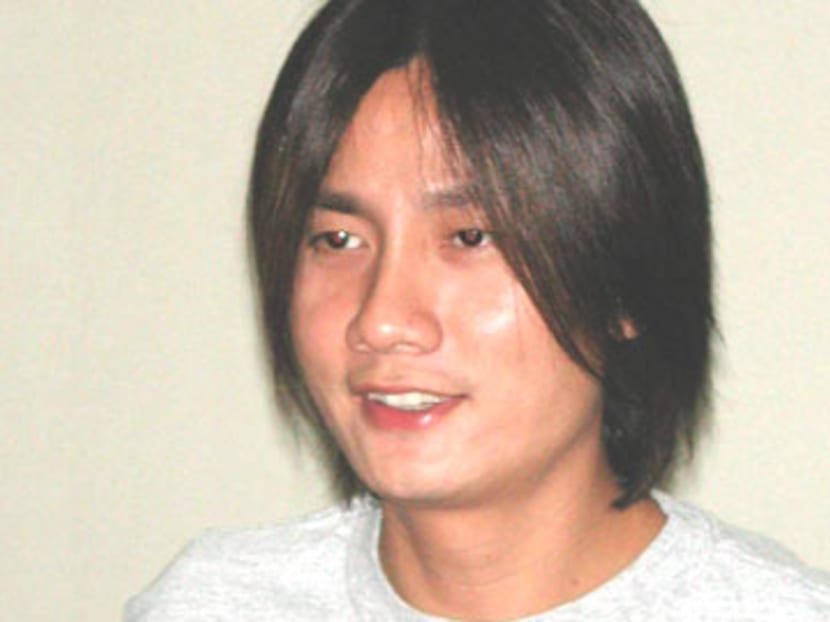 Hanwei's former hairstyle is oddly reminiscent of Jerry Yen's in Meteor Garden.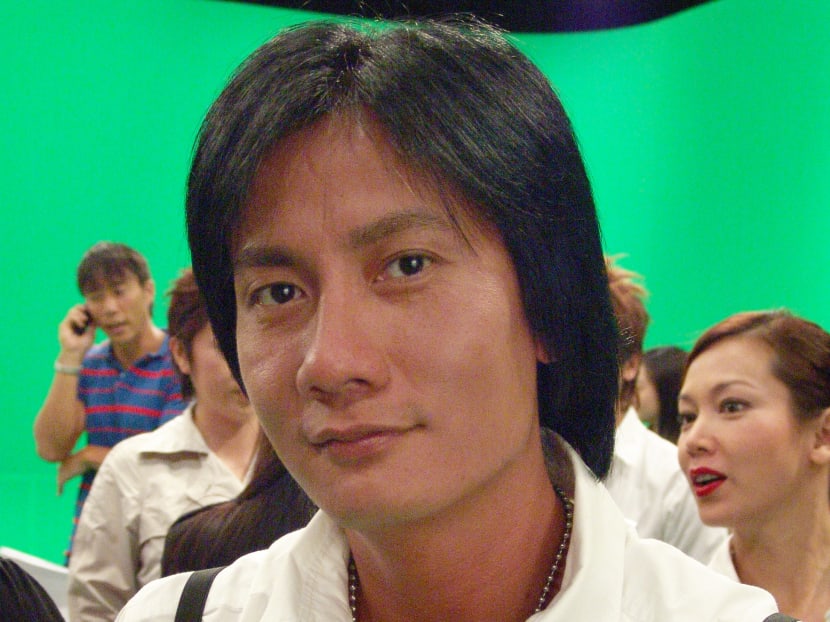 Until now, we'd completely forgotten that suspenders had a brief style resurrection the mid-2000s – and Hanwei looked kind of cute wearing them, in a bashful "aw, shucks" kind of way.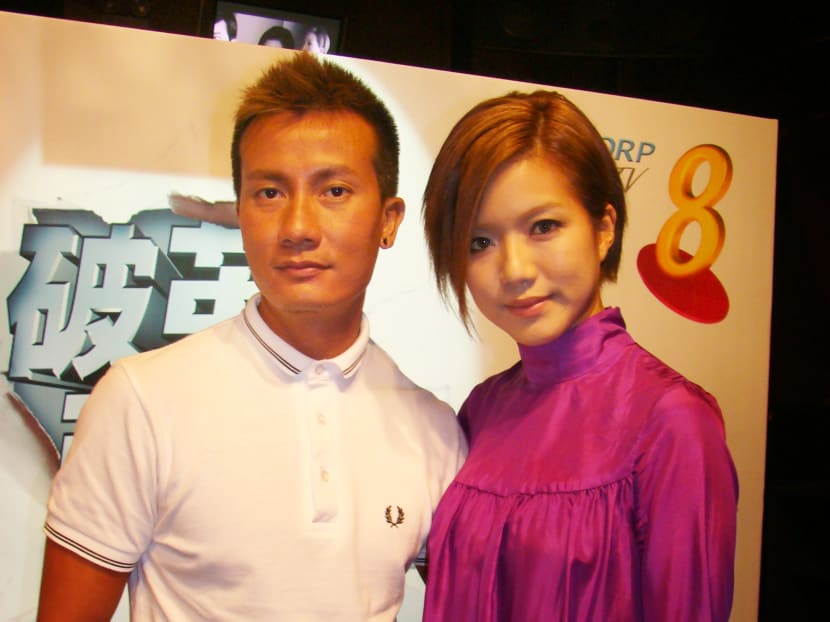 WHY, HANWEI, WHY? Polo shirt buttoned all the way up, plus a checkered belt — even the fact that everyone dressed badly in 2007 is no excuse for this.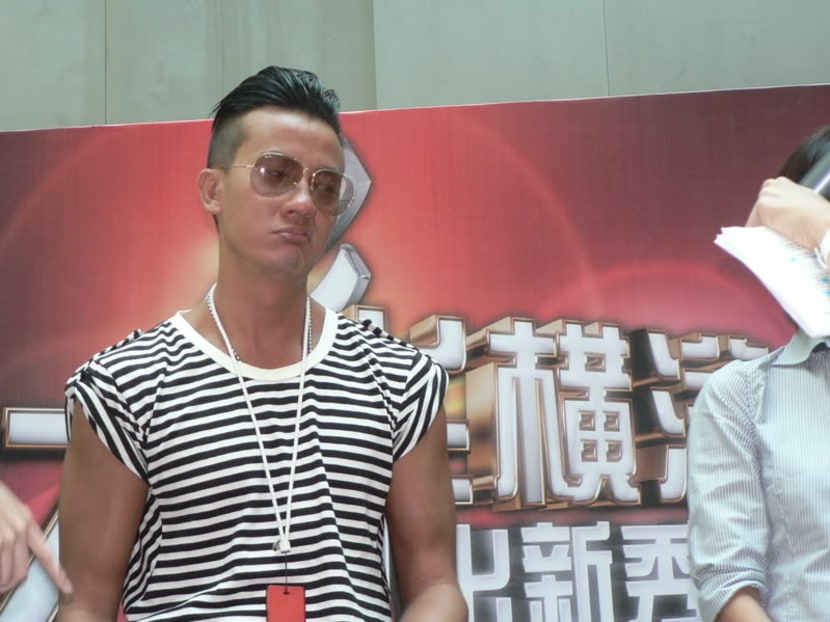 Hanwei is barely recognisable in an outfit that encompasses the worst of 2007's style trends: excessive hair gel, tinted aviators, and striped shirts with confusingly effeminate sleeves.

It's hard to believe that the "creatively dressed" Hanwei we know and love today once went normcore for the Star Awards press conference, with only his watch suggesting any hint of his repressed fashion sense.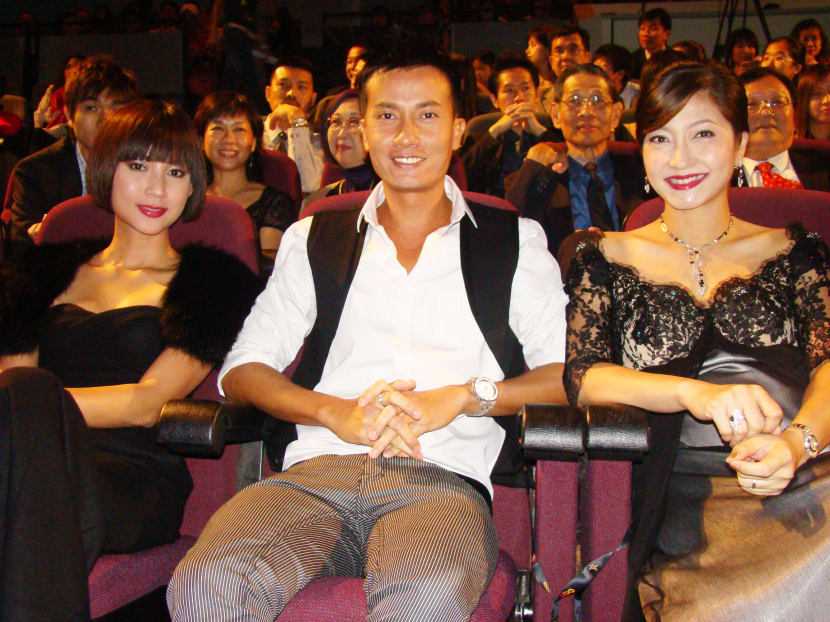 While this outfit looks a little lazy compared to what everyone else was wearing (and certainly compared to his future wardrobe picks), Hanwei looks charming as ever chilling out with his shirt buttons popped open.
We're not even going to pretend to understand what's happening with this colourblocked, confusingly stitched, ensemble.
Hanwei's penchant for harem pants goes at least as far back as 2010, where he combined them with another notoriously hated trend — camo — for this quirky onstage look.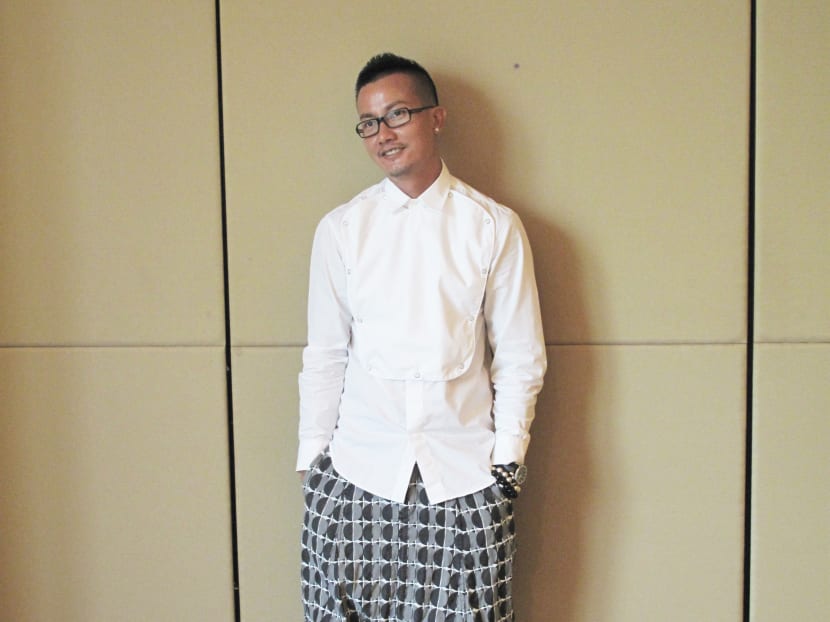 Don't get us wrong, we love harem pants. But if the crotch is reaching your calves, it's a sign that you have taken the look a bit too far.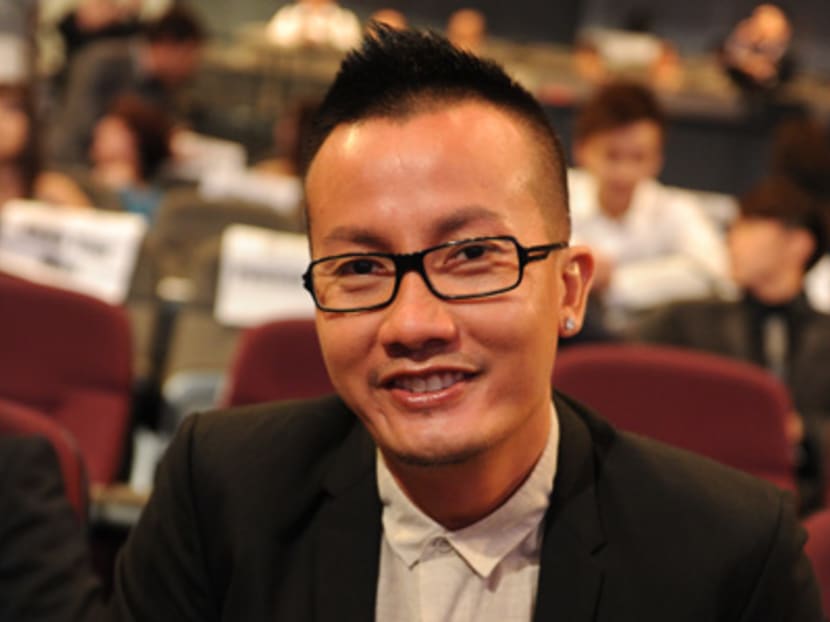 Aside from the arm candy, this is one of the most "normal" outfits Hanwei wore to the Star Awards in the early 2010s.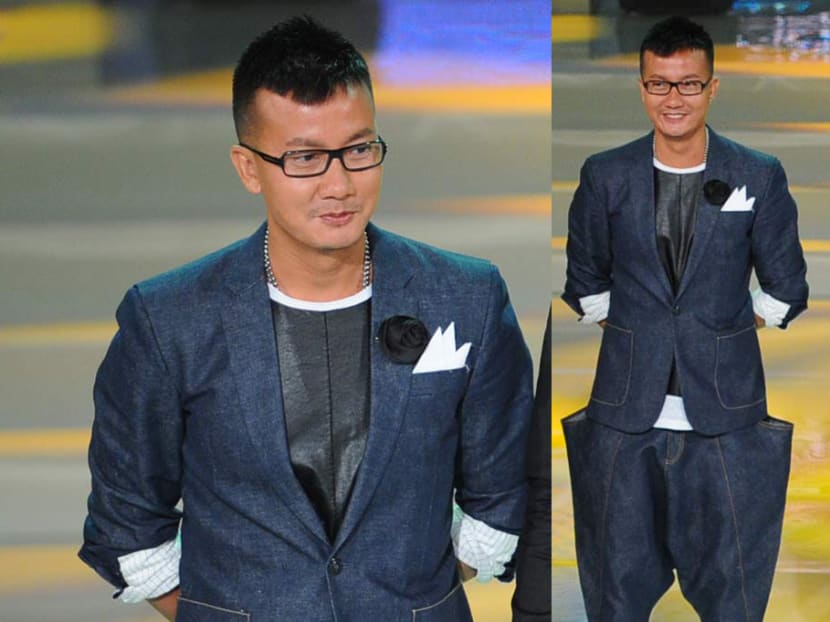 This denim suit almost makes Justin Timberlake's jean tux look good.
Hanwei flouted convention at the 2012 Star Awards by showing up in this inexplicably artsy outfit. In hindsight, he says it's a salah look, but we love it.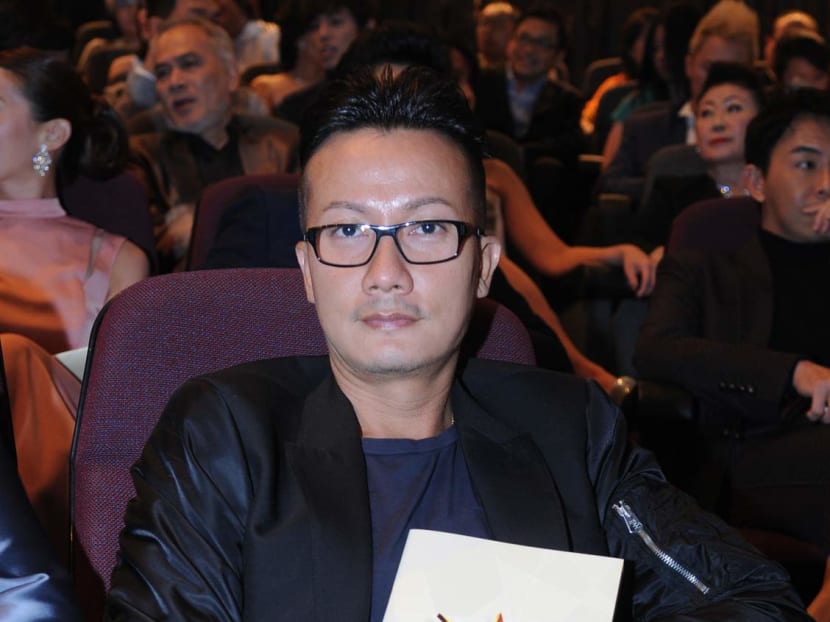 The ever-fashionable Hanwei rocked athleisure even before athleisure was a thing.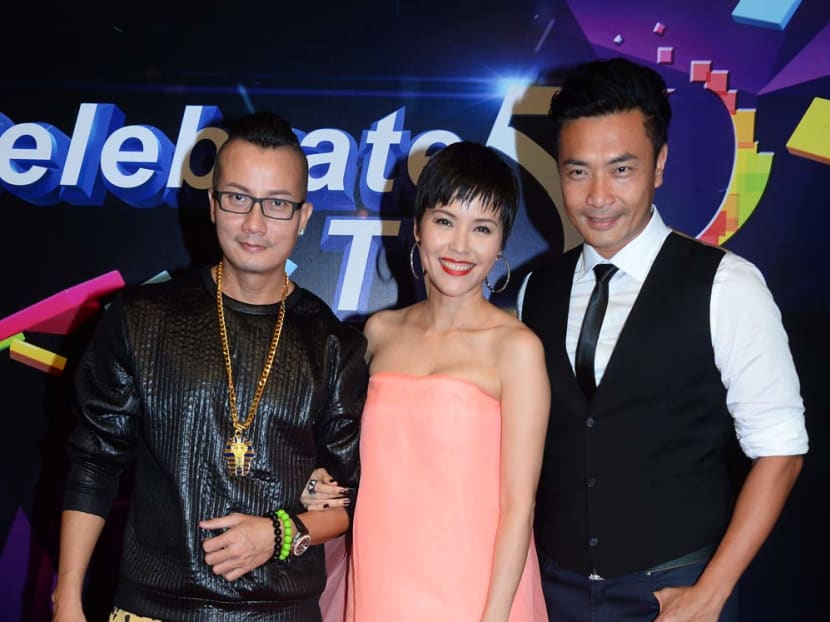 Hanwei's eyebrow-raising pants choices continued into 2013, where he welcomed the New Year in trousers befitting a middle-aged karaoke hostess.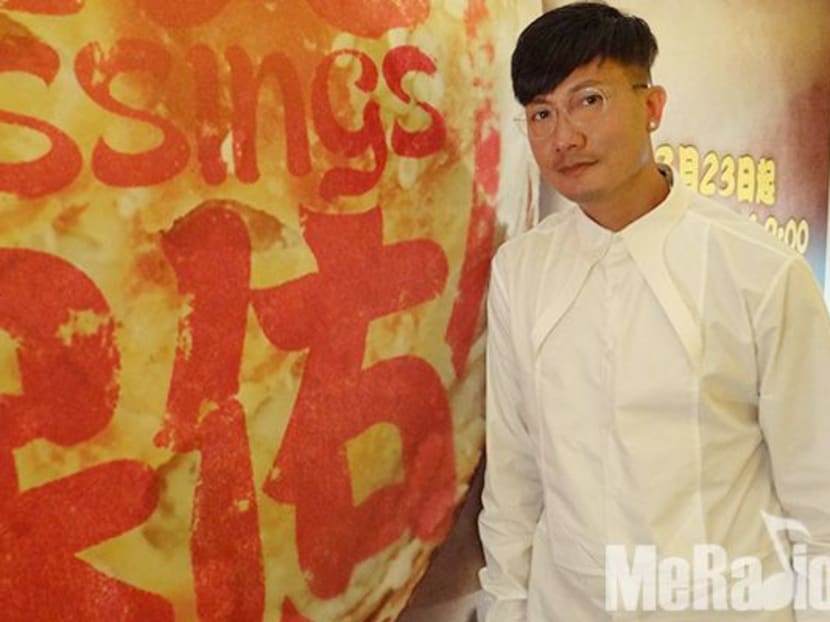 Was this hairstyle inspired by Do Min-joon from popular Korean drama My Love From the Star?

Hanwei, this is what guys wear at Venice Beach, not to an awards ceremony.
Photo: Golden Awards
Hanwei's gotten only more flamboyant with age, having shown up to Yvonne Lim's wedding in hammer pants, tangerine-coloured slip-ons, and a floral sweater.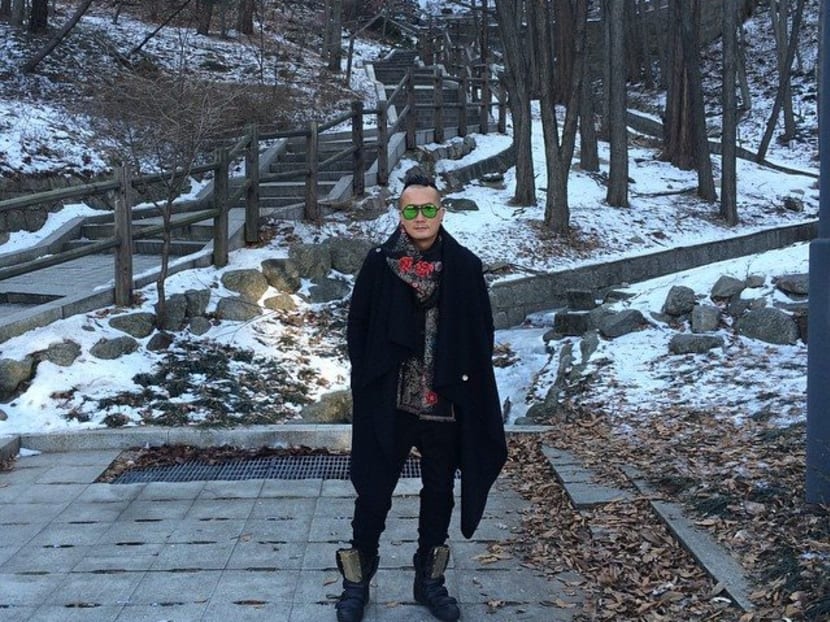 Hanwei couldn't have picked a better location to be his stylo self. We bet he loved having the freedom to layer creatively.

Photo: Chen Hanwei/Facebook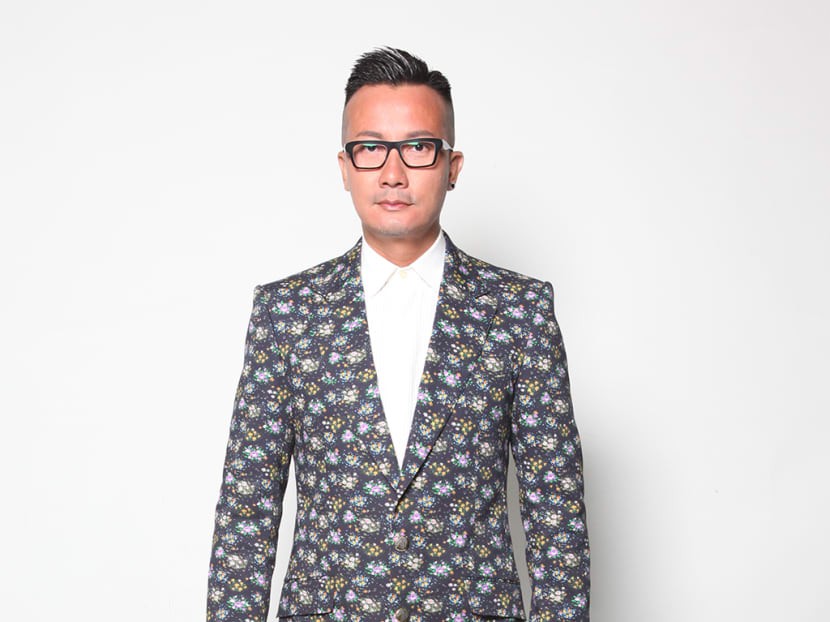 Hanwei looks like he just stepped out of a Cath Kidston catalogue.

No prizes for guessing the theme here, though we will applaud Hanwei for only becoming more daring with age.

Photos: Chen Hanwei/Instagram

Got to admit, Hanwei's shirt reminds us of the doily tablecloth at our grandma's house but he's rocking it!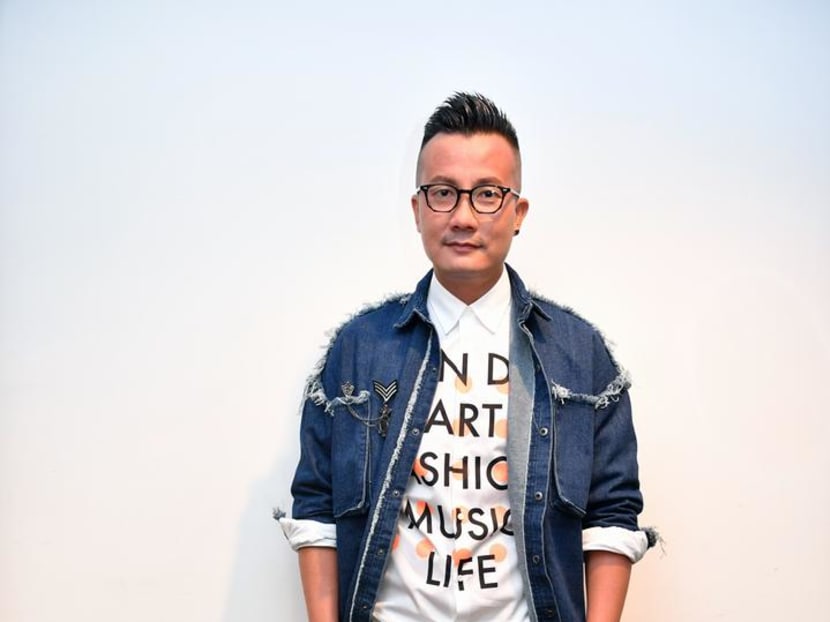 We honestly can't think of anyone else who can pull off wearing tin foil pants.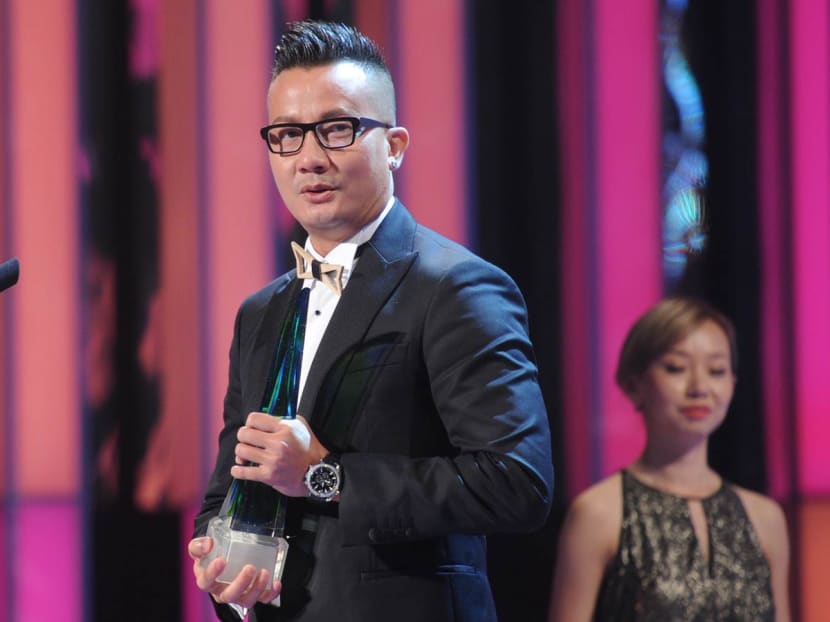 Hanwei switched things up for the Star Awards, accessorising his tux with a quirky wooden bow tie. We like!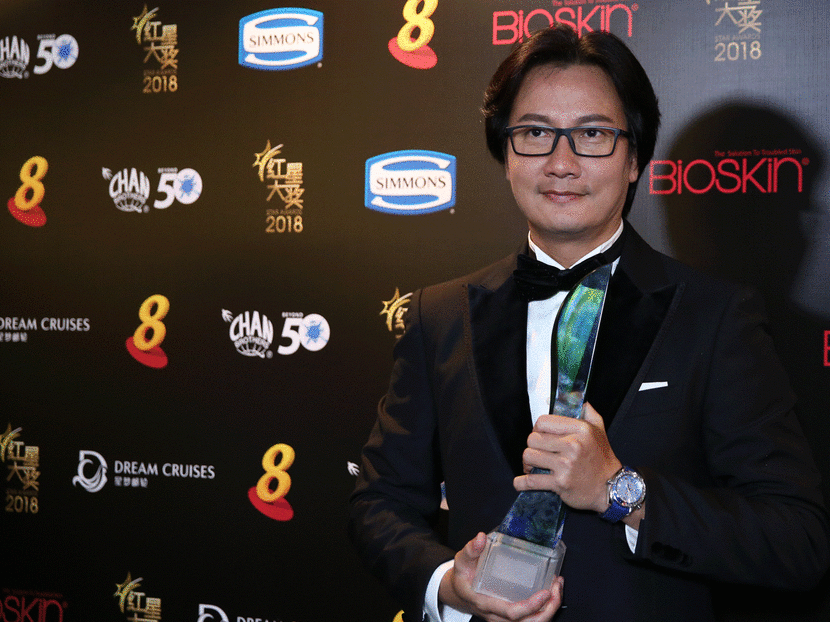 10 years after going under the scissors, Hanwei has resurrected his iconic floppy hairdo. We think he still looks as charismatic as he did during his Fang lao shi days.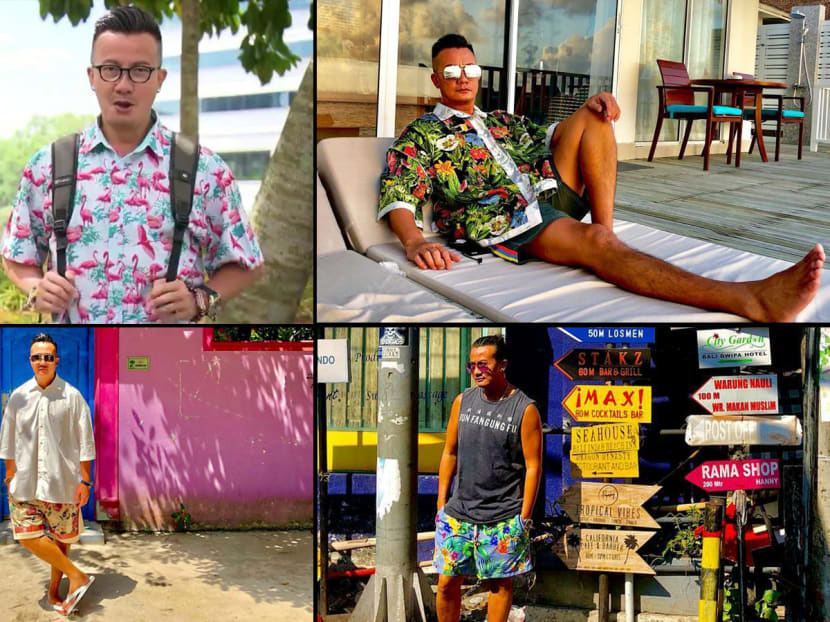 Hanwei's off-duty wardrobe is as colourful as his personality. Don't these fun and vibrant outfits make you want to book a vacation stat?
Photo: Chen Hanwei/Instagram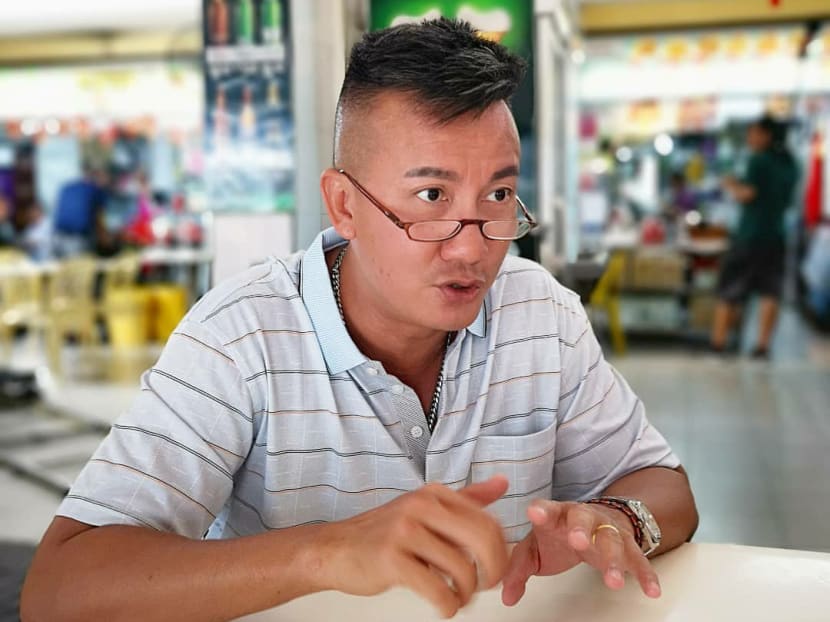 With the uncle polo tee and glasses pulled down to his nose, Hanwei could pass off as one of those uncles having a drink at the coffee shop.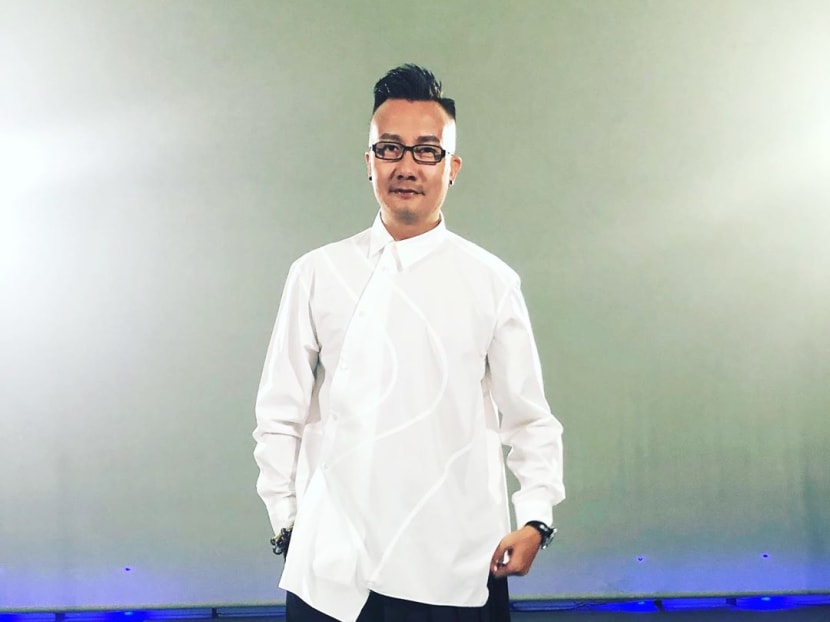 Hanwei's monochrome look is anything but boring thanks to his asymmetric shirt and pleated pants.

Hanwei looks a little bouncer-ish in head-to-toe black, but sharp nevertheless.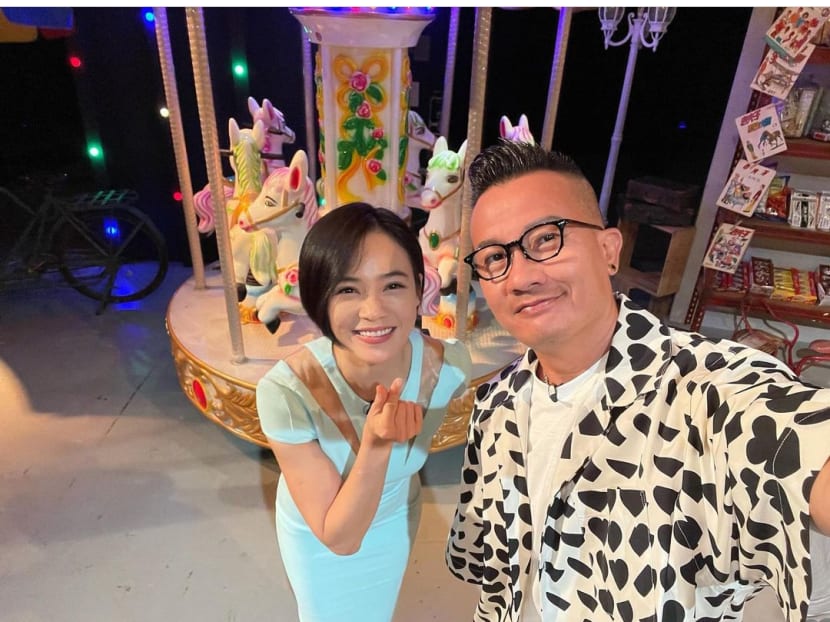 Is it weird that we want this quirky heart print shirt for ourselves?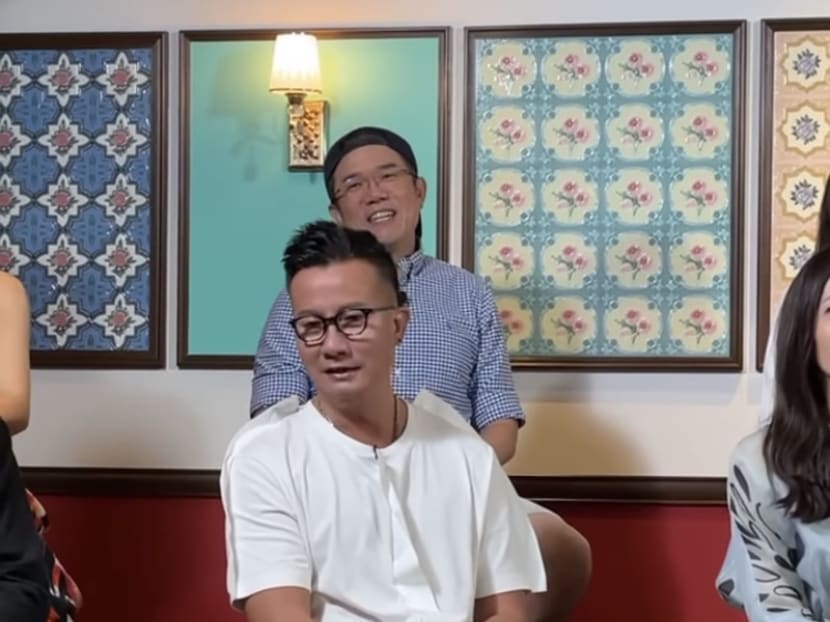 This outfit may look run-of-mill at first glance but take a closer look and you'll notice the Mopiko logo on his harem pants. Cheeky!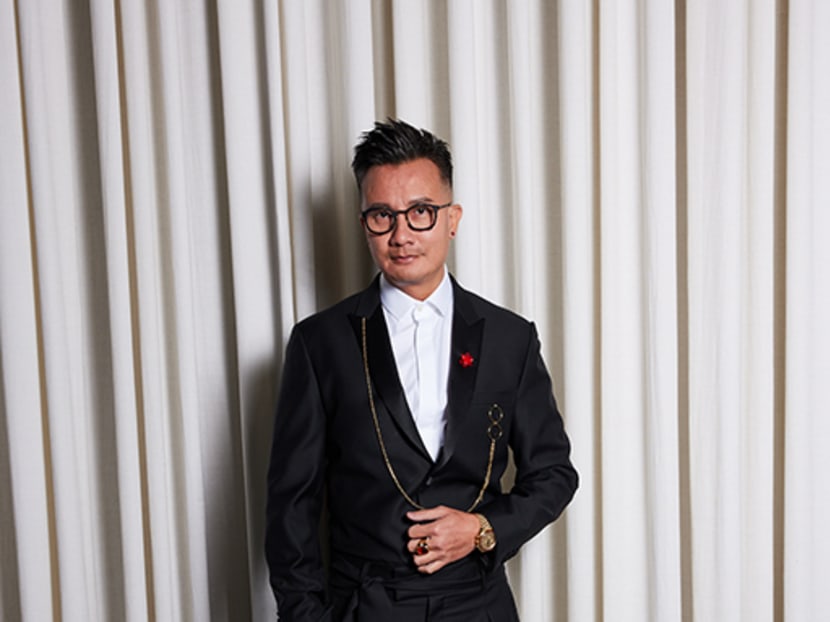 Hanwei is a top hat away from looking like a magician.
Hanwei's Doraemon print T-shirt paired with blue and white gingham trousers make for a fresh and boyish look.