Style Evolution: Julie Tan
From child star to Best Supporting Actress winner, here's a look back at Julie Tan's most iconic looks.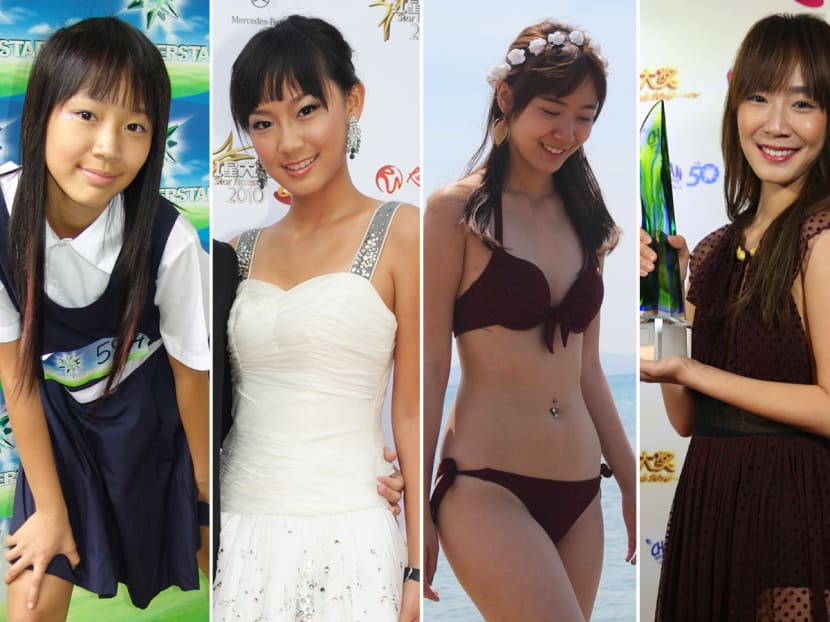 Even before Julie Tan officially entered showbiz, the spunky teen caught our eye while auditioning for Campus Superstar 2 in 2007. Suffice to say, she's come a long way in the past 14 years, both career-wise and fashion-wise. In celebration of her turning 29 today (Sep 22), here's a look back at her style evolution — onscreen and offscreen — through the years.

Who knew that this gawky 14-year-old Campus SuperStar contestant would become the chic Best Supporting Actress winner we know and love today?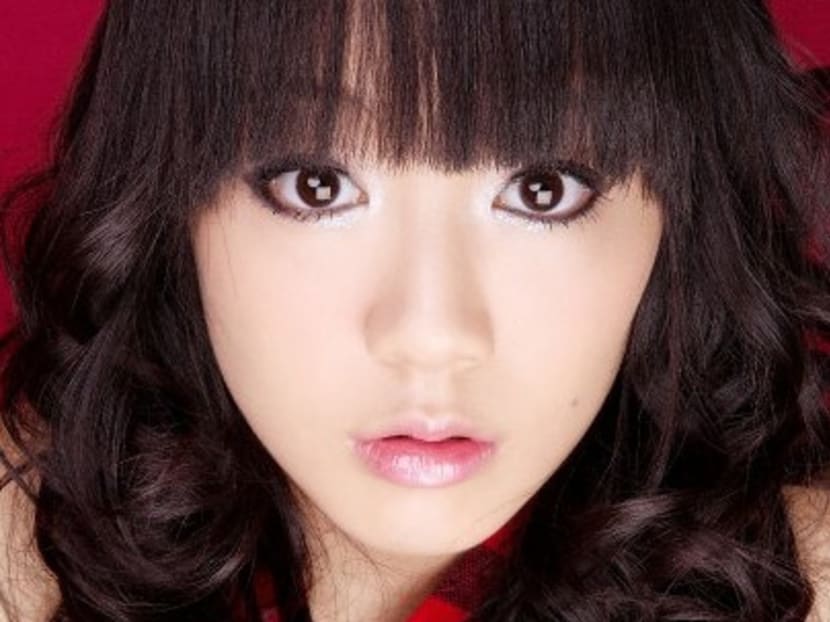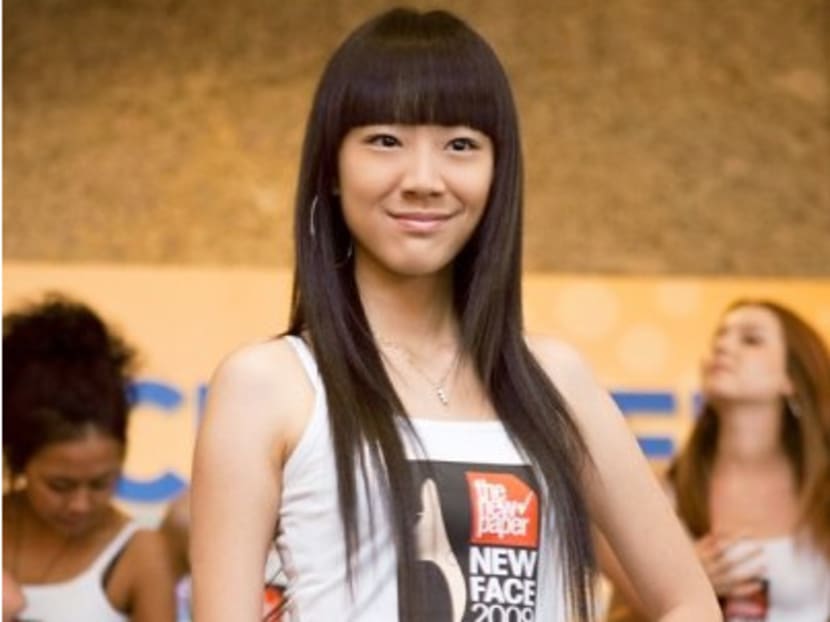 After the braces came off, Julie took a stab at modelling, finishing second in the New Face 2009 competition. Her loss clearly had no impact on her future as she made her showbiz debut the following year.
Julie looked like any other schoolgirl in telemovie The Promise, where she sported blunt bangs and hair feelers.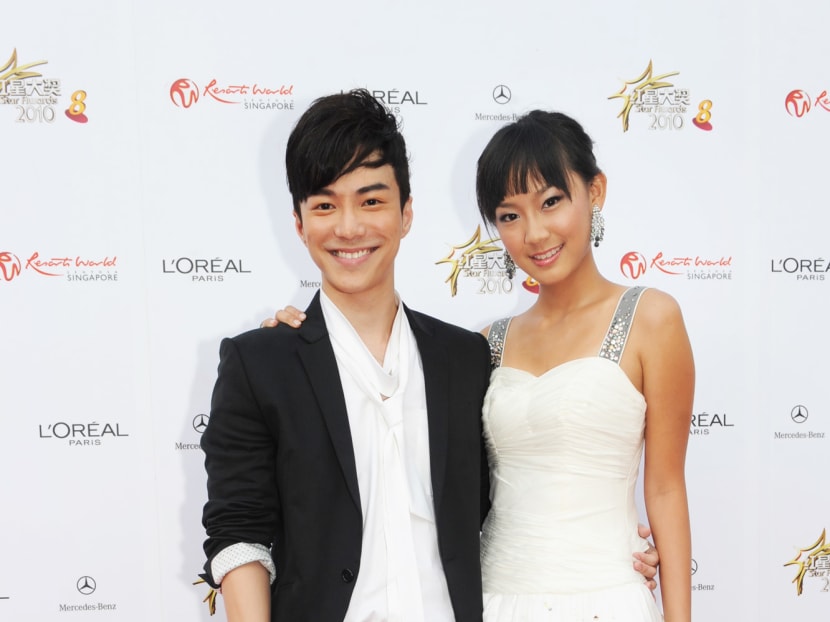 In retrospect, it's kind of amazing how Julie's red carpet style has gone from blogshop model to runway-ready in just a few short years. And yes, that's Lawrence Wong beside her.
What can we say — all of us thought we could pull off the puffy pixie cut during our late teens.
Is it us or does the jumpsuit looked like those tube bath towel robes you slip on after a shower?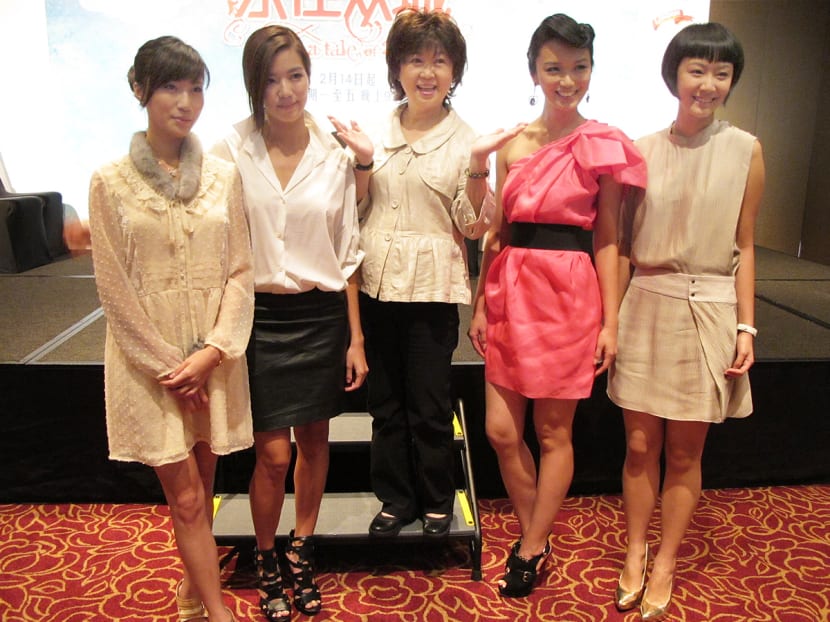 Though the hair reminds us of Spock, you got to admit the actress looks kinda cute in it.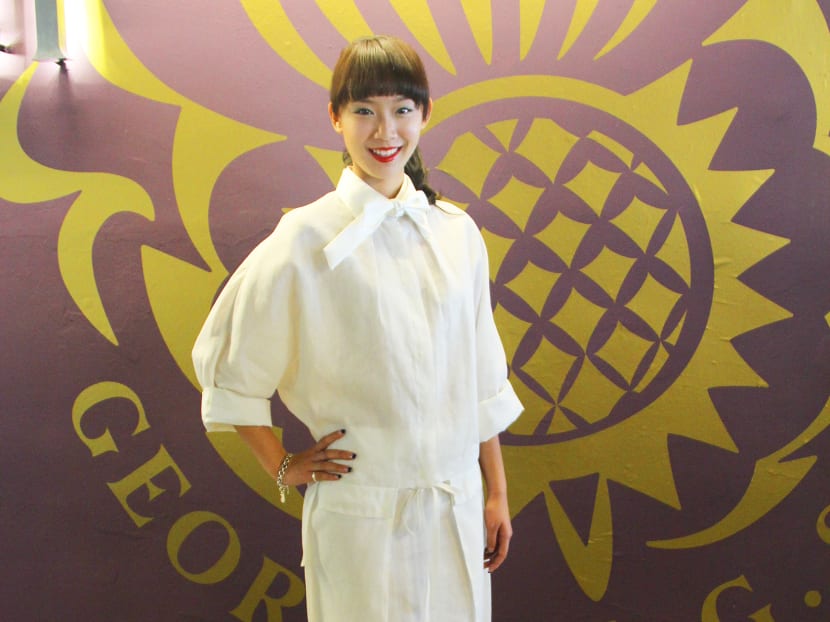 We love how fresh Julie looks with the bangs and red lip but the oversized, stiff linen dress completely overwhelms the petite actress.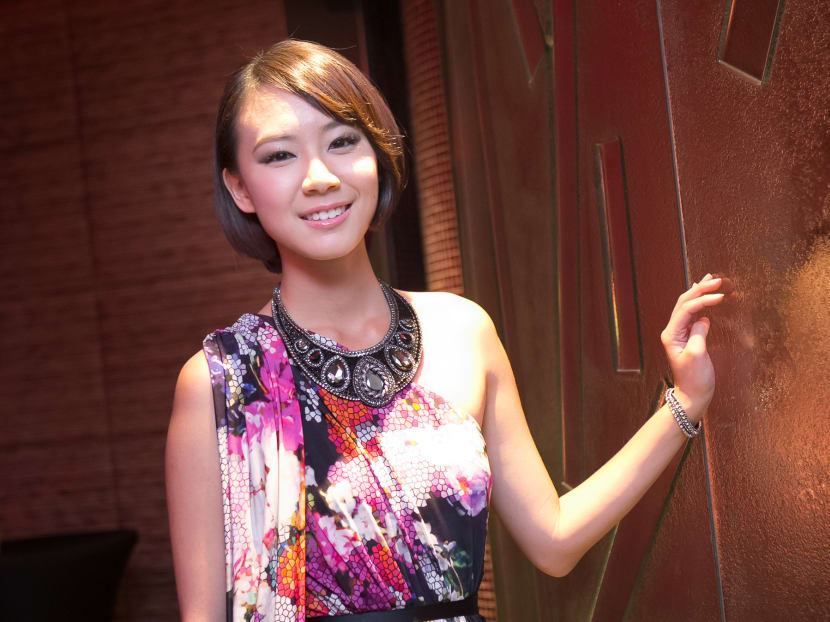 Maybe it's because her costumes were so simple in That Girl in Pinafore, but Julie wore a rather loud look — with a fabulous smoky eye — for the film's premiere.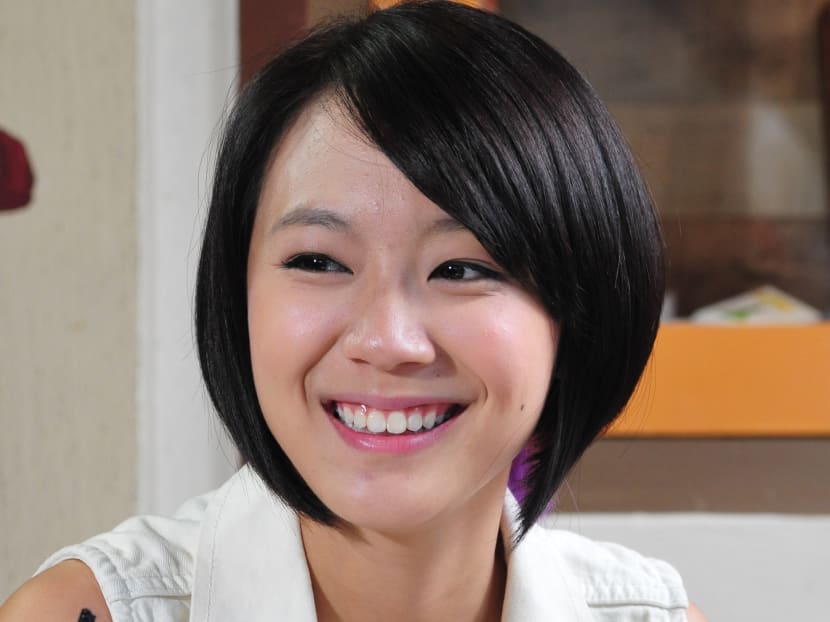 Julie exuded schoolgirl vibes in her fresh, layered crop.
Was Julie bitten by The Great Gatsby bug? Because we can't think of any other reason why she would don this dowdy flapper-gone-wrong ensemble.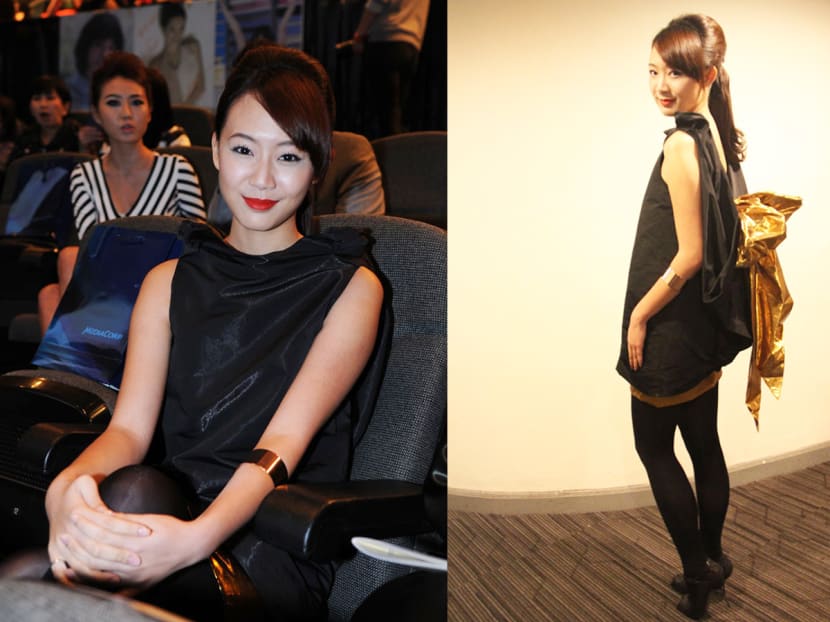 We were thinking "that's a nice, simple look" and then we saw the back. WHY?
Annyeonghaseyo! Doesn't Julie look gorgeous in a hanbok? Our only gripe is with that striped top she's wearing inside. Now we can't unsee it.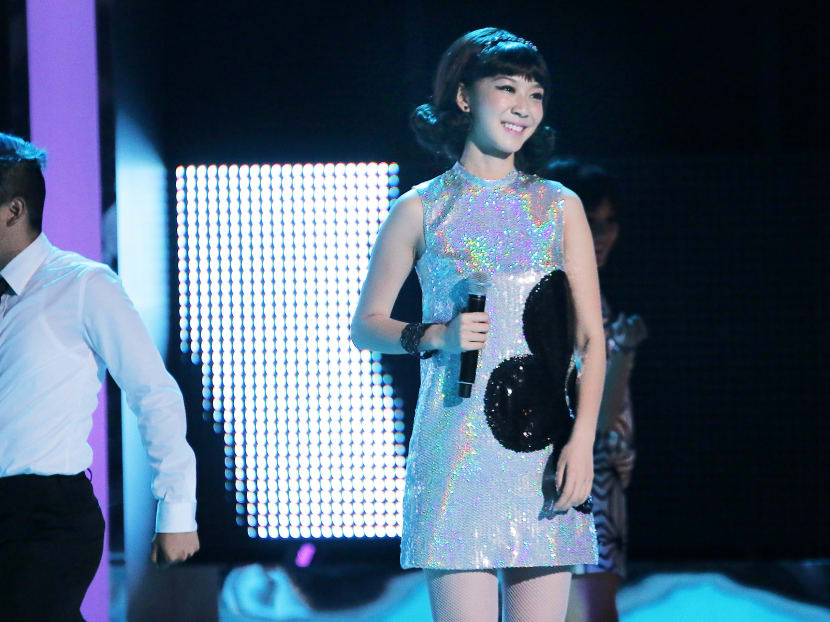 We've got to give Julie kudos for going along with this over-the-top retro stage outfit since it diverges so much from her usual low-key style.

Even though what she is wearing something we can only describe as confusing avant garde, Julie owns the look and rocks it.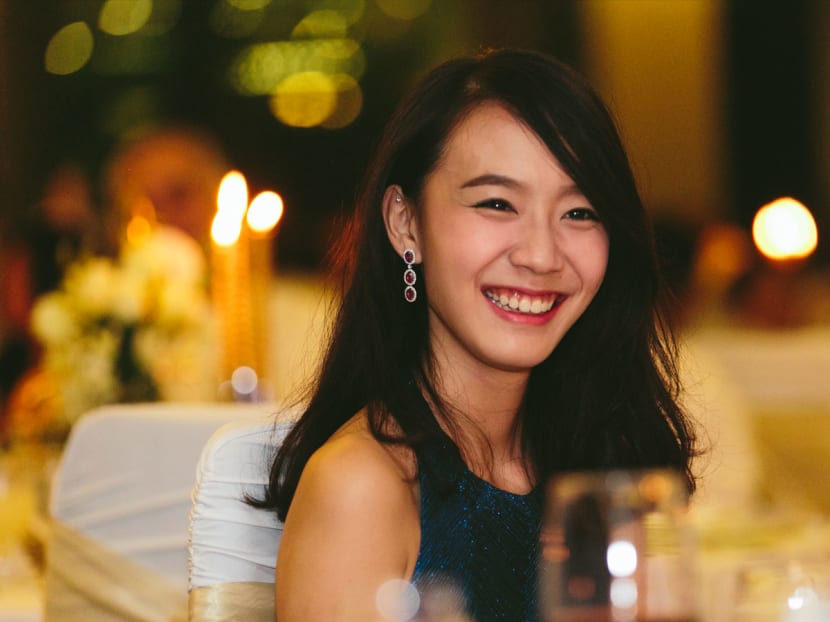 Well, someone certainly entered her 22nd year in style.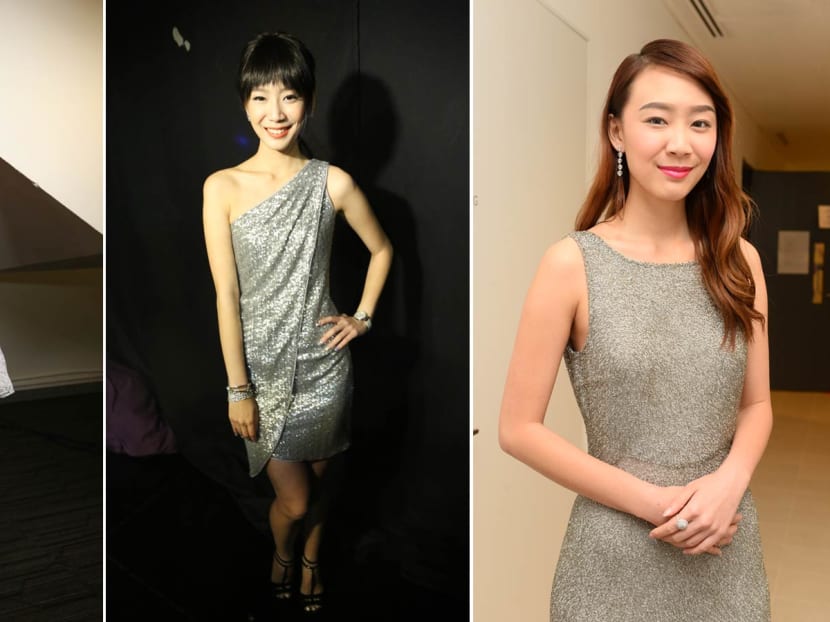 While grey tends to make most of us look washed out, Julie looked absolutely radiant in these gowns. Who knew she had a thing for grey sparkly dresses?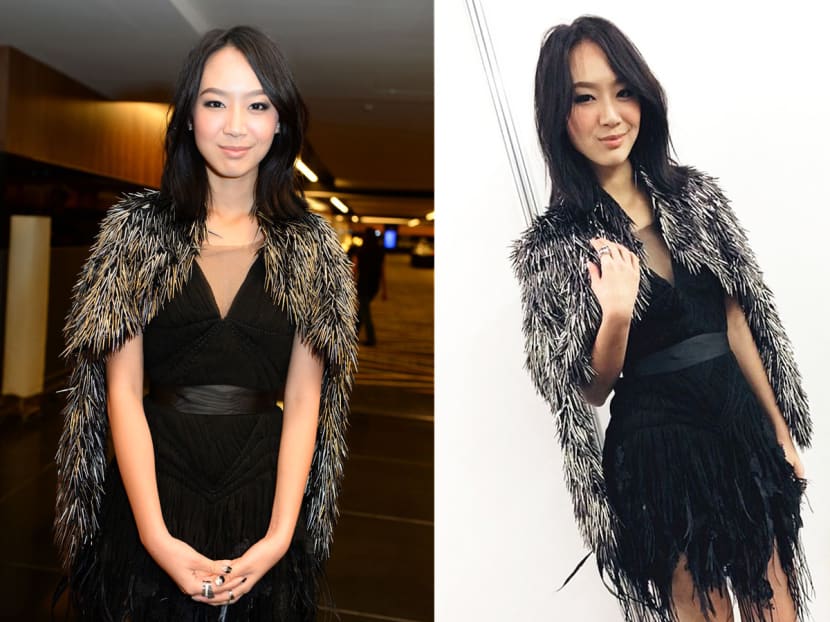 We think Julie was going for rocker chic but she ended up looking like goth Wilma from the Flintstones with a trophy draped around her shoulders.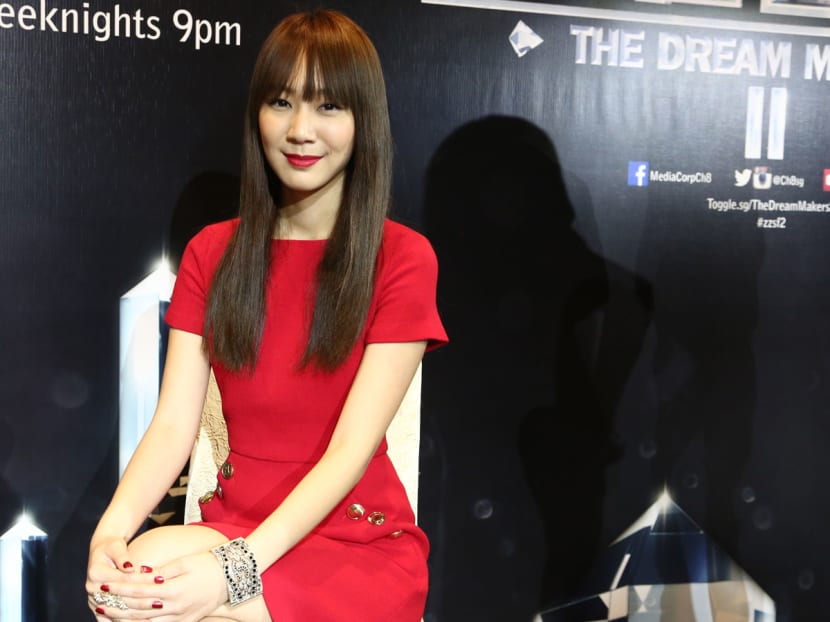 Julie opted for a sultry look for the Dream Makers 2 press conference. We love how the bold red shades add a bit of mystery to her usual girl-next-door charms.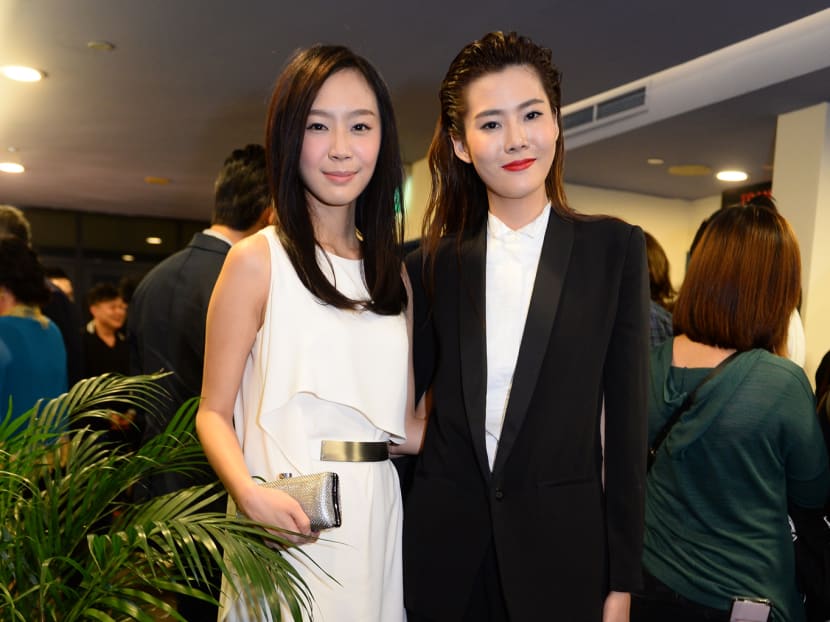 Julie's muted white getup was a completely opposite from what she wore the following year while picking up her Best Supporting Actress Award for The Dream Makers 2.
Despite her dress' tweed material and earthy colours, Julie actually looked younger in this outfit — maybe it's the blunt bangs?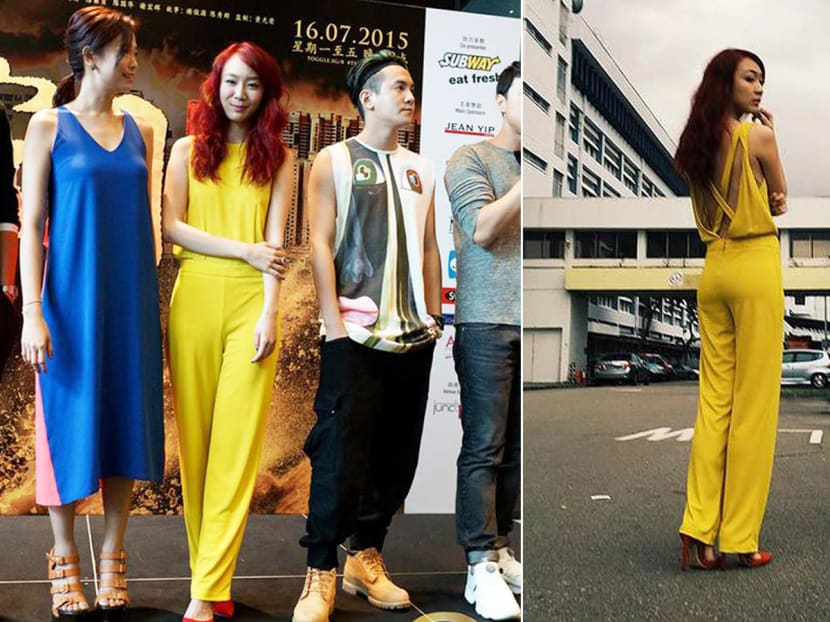 Business in the front, party in the back.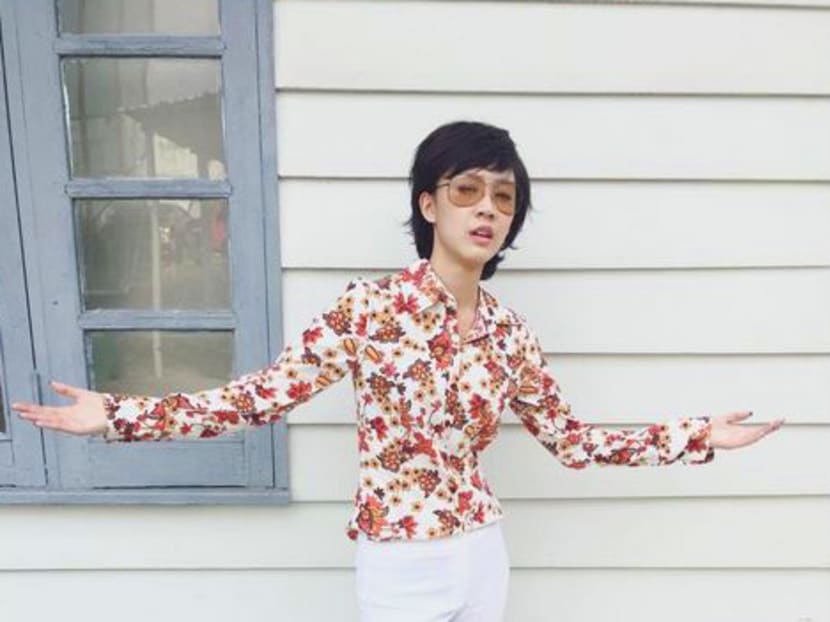 Like the song, Julie had us stunned like vegetable in that Unbelievable get-up, which she wore to promote Chen Tian Wen's film based on his hit character.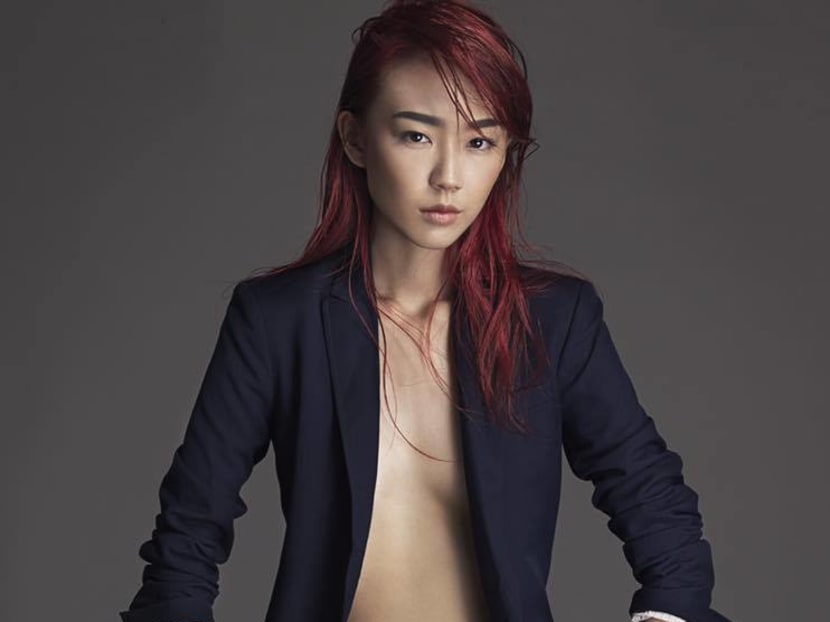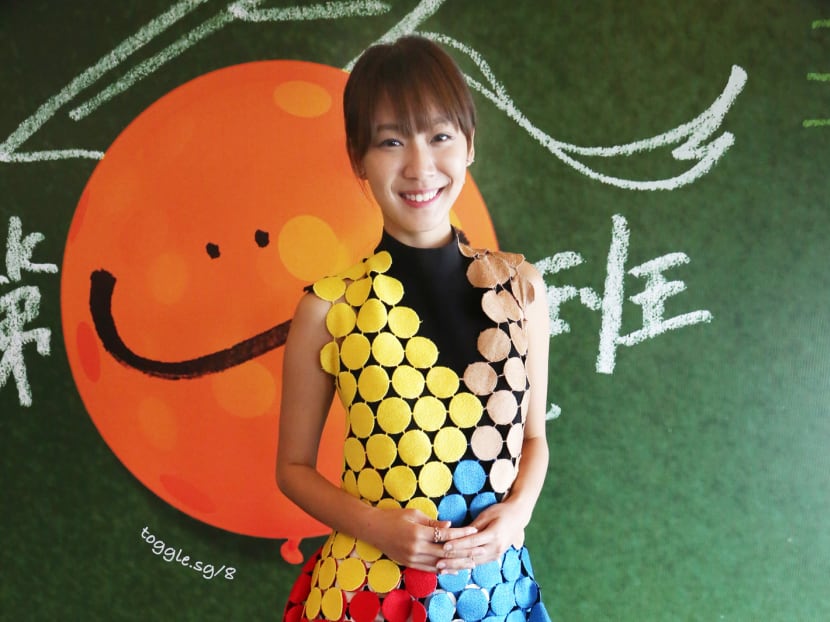 Julie's Marni gown looked like a Twister board that we would feel embarrassed to touch.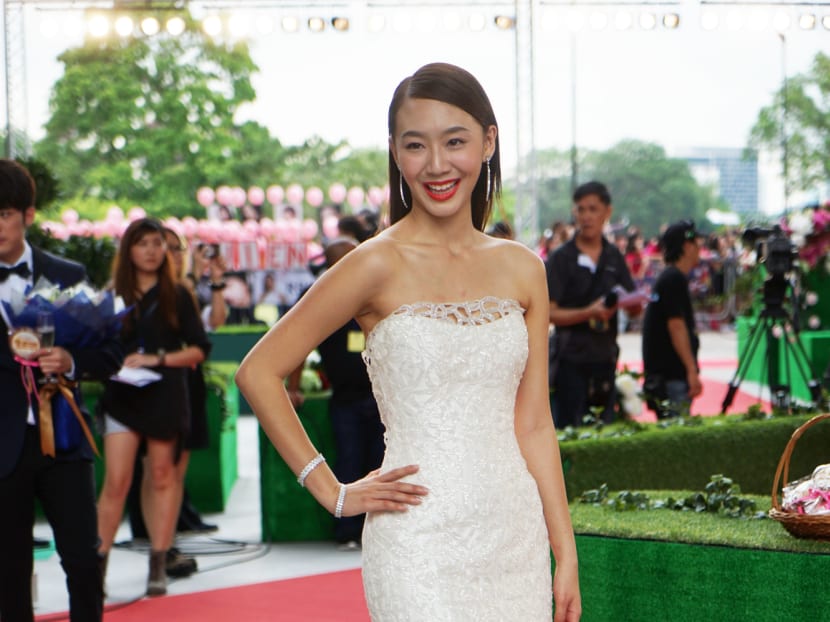 Julie looked every bit like a movie star in this sparkly Romona Keveza gown.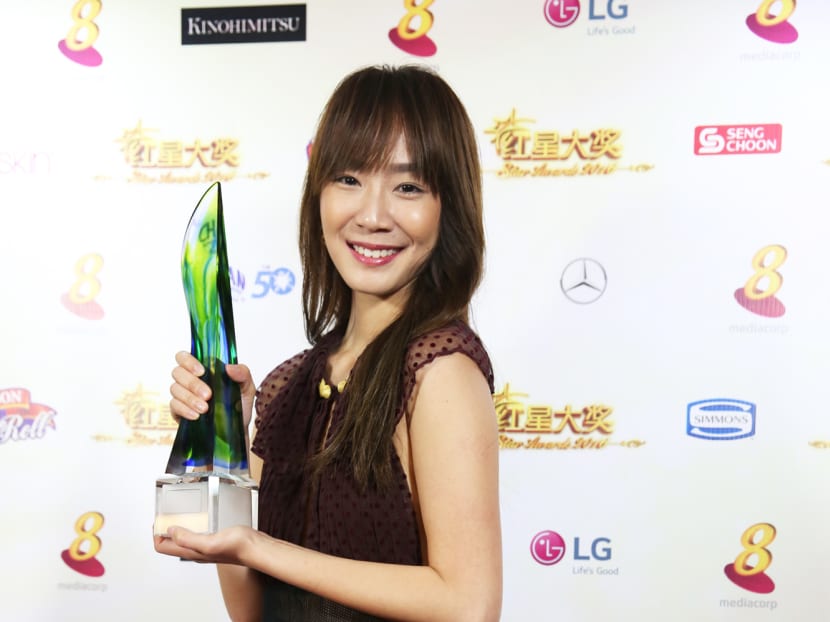 While we were initially a little surprised by Julie's dark makeup and peekaboo layers for the 2016 Star Awards, we've come to appreciate the bit of daring she took while accepting her career-making trophy.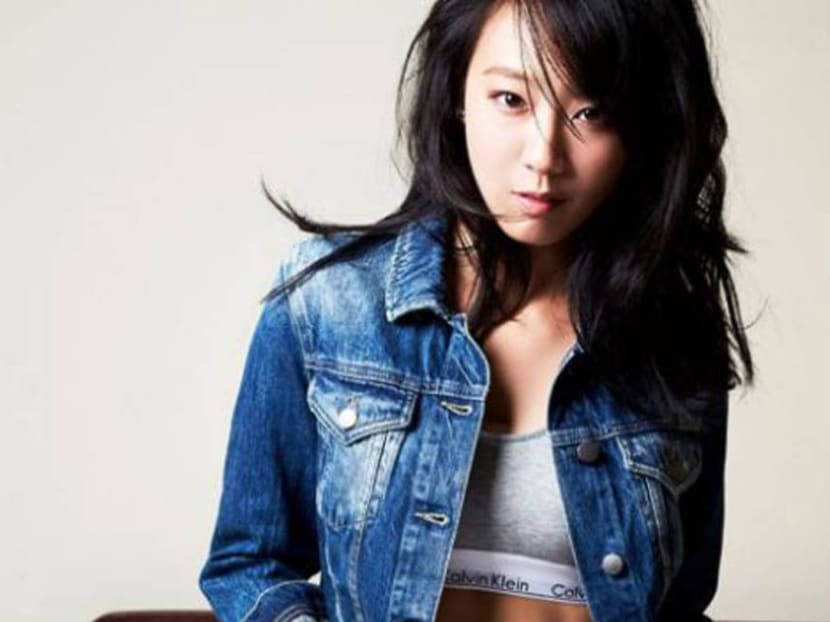 Julie heated up the pages of iWeekly with this sultry photoshoot — trust me, after that shoot I had a feast she wrote on Instagram.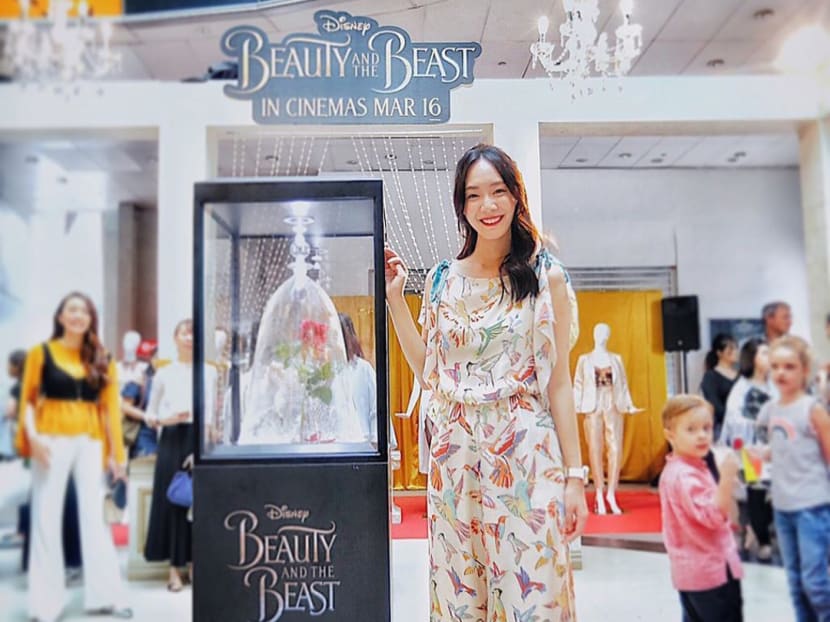 Julie's romantic Valentino dress was perfect for the opening of Disney's hit film.

Julie shone and sparkled in a shimmery Jessicacindy dress at the 2017 Star Awards.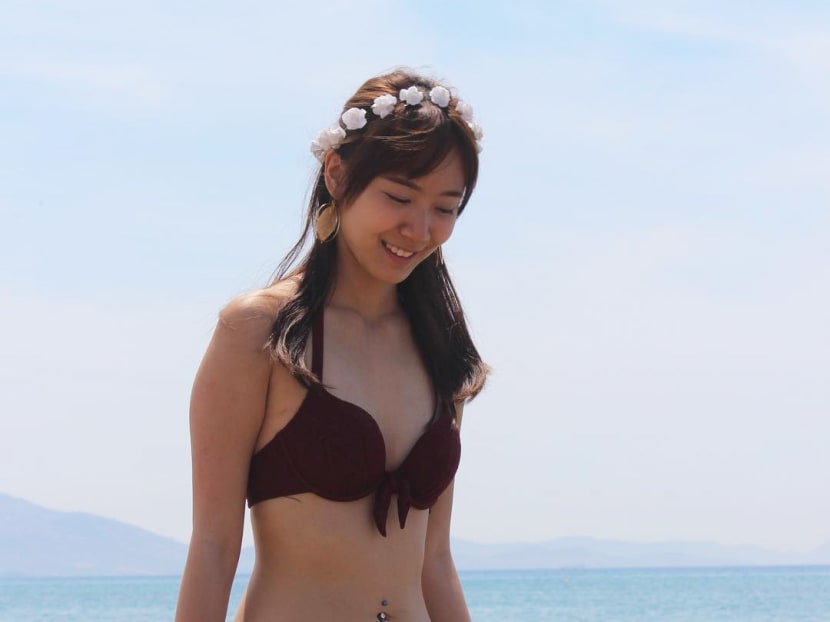 Julie's simple burgundy bikini was a nice contrast to her flower crown and oversized earrings. (And while this photo of Julie on vacation in Greece attracted some body-shaming comments, as bikini photos are wont to do, Julie hit back with assurance that she loves her body enough to not Photoshop its imperfections.)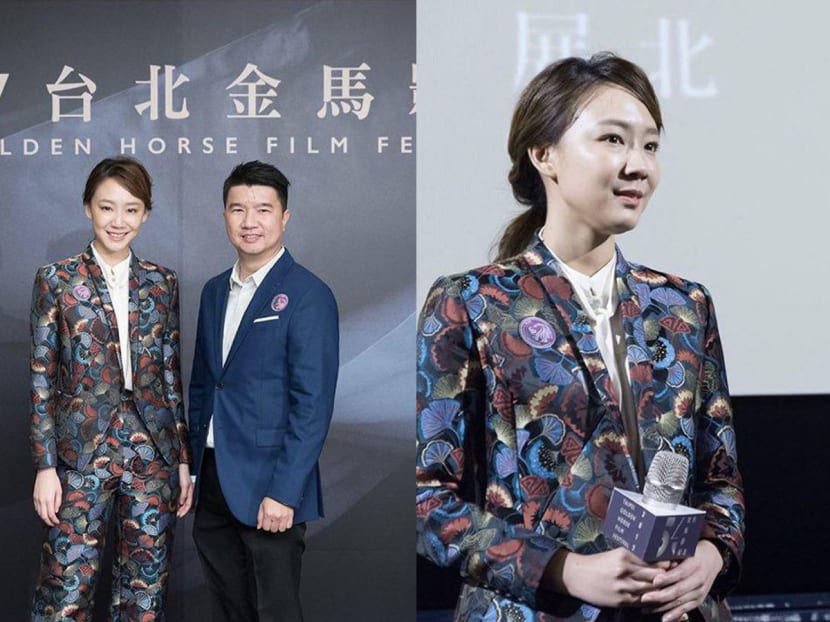 Julie paid tribute to her Asian heritage in a handsome suit from Shanghai Tang.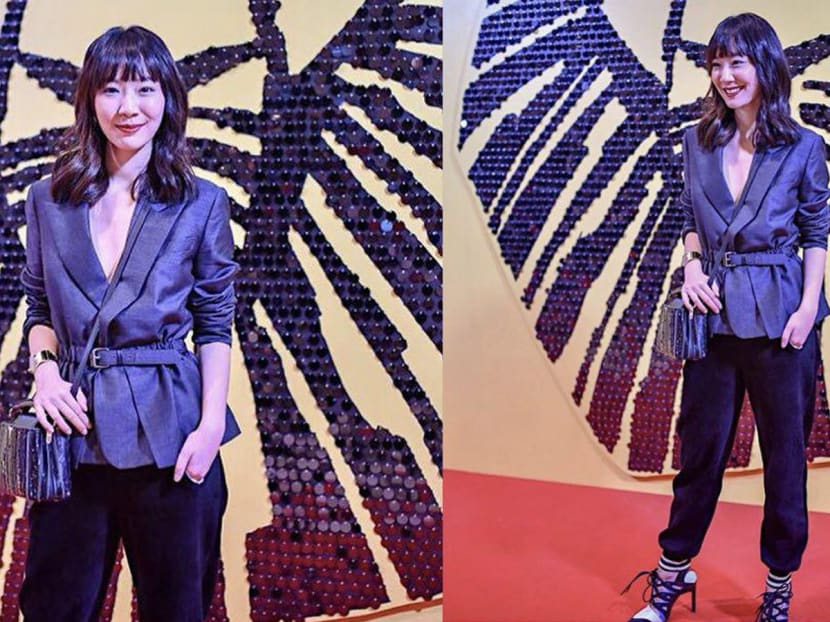 Can you feel the love tonight....(for Julie's flawless Louis Vuitton ensemble)?

Our dream wedding gown right there. This REDValentino dress that Julie wore at the Till We Meet Again press conference is tulle perfection.

This is the naked look gone wrong. The lining makes the outfit look cheap and the pants are too wide and baggy for Julie. And don't even get us started on the Goldilocks curls.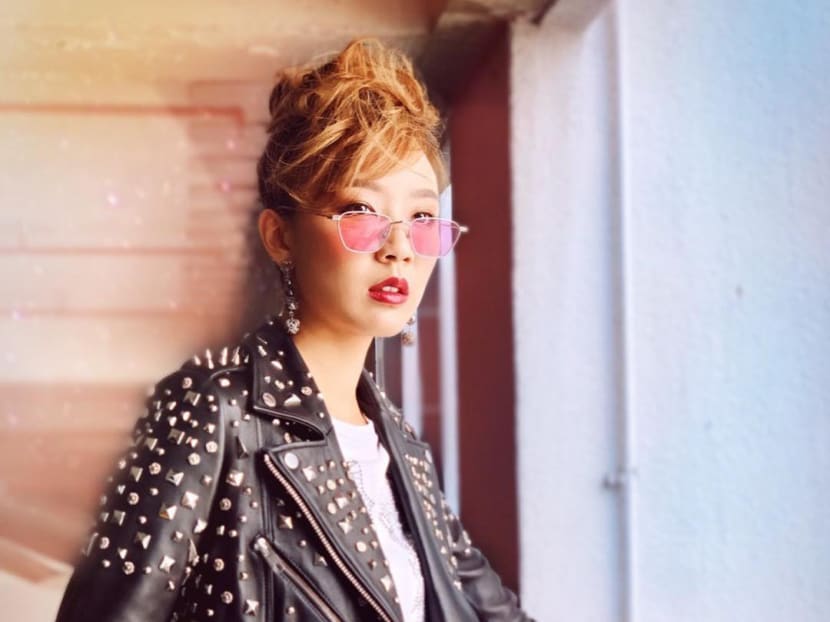 Julie pulled off the edgy Hardy Hardy outfit with aplomb, but can't say the same for the hair, which looks like a rooster decided to plonk its nest atop of her head.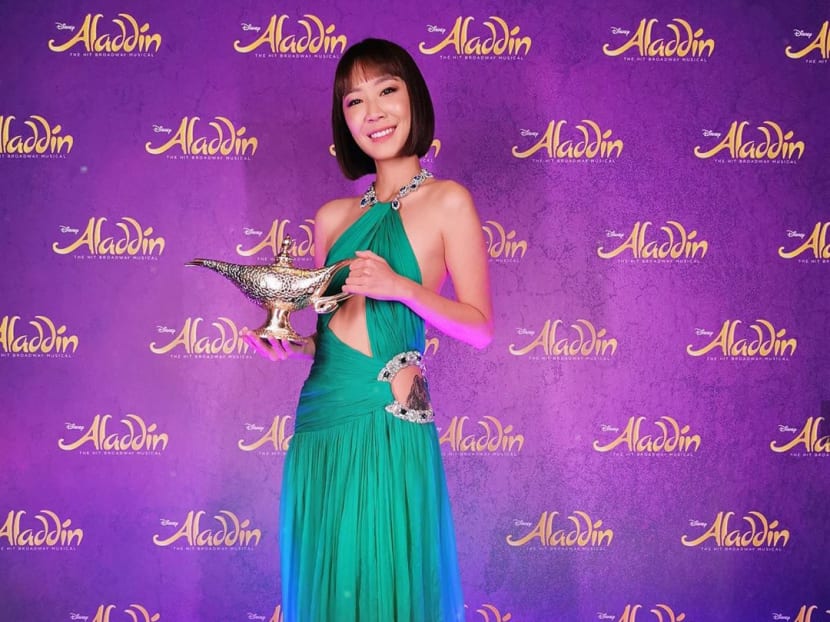 If we were the magic lamp, we would make this Moschino gown disappear. The huge cut-outs are more tacky than va va voom and the colour ages the actress.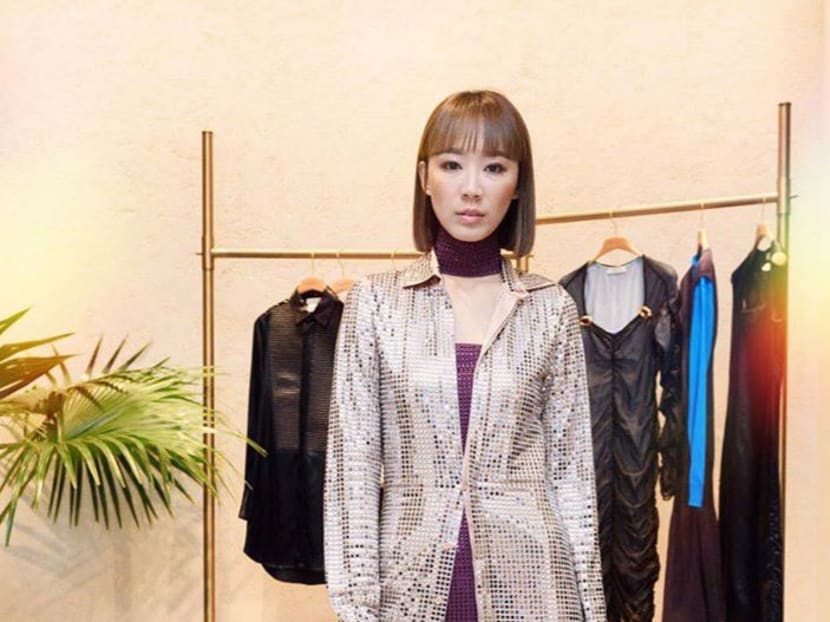 Was Julie trying to cosplay a disco ball? She would have looked tonnes better had she worn this sequinned coat as a dress with a matching sash to nip in the waist.

Anyone in head-to-toe red would look like a walking ang pow, but Julie pulled off the scarlet look with aplomb.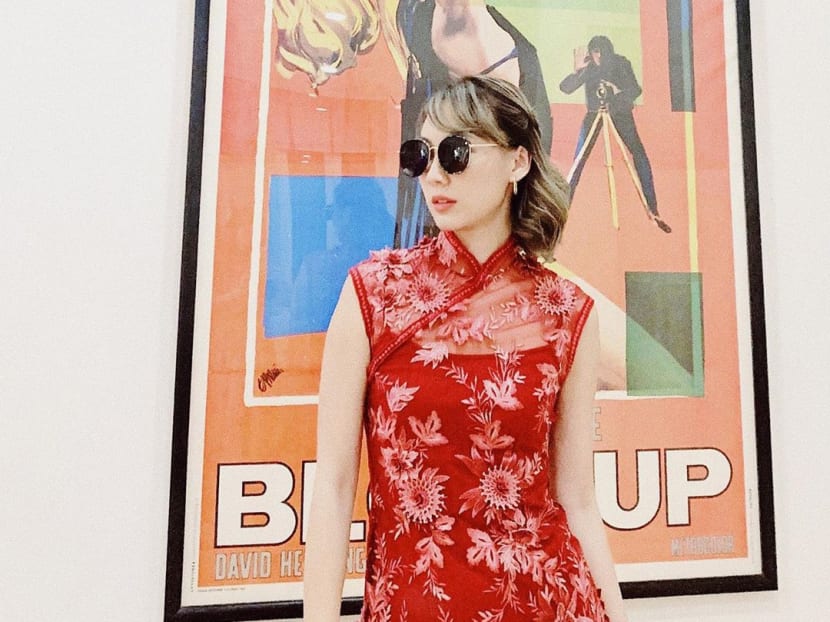 Speaking of ang pow... For Chinese New Year, Julie brought on the swag by pairing her sheer floral cheongsam with black sunglasses. Nice!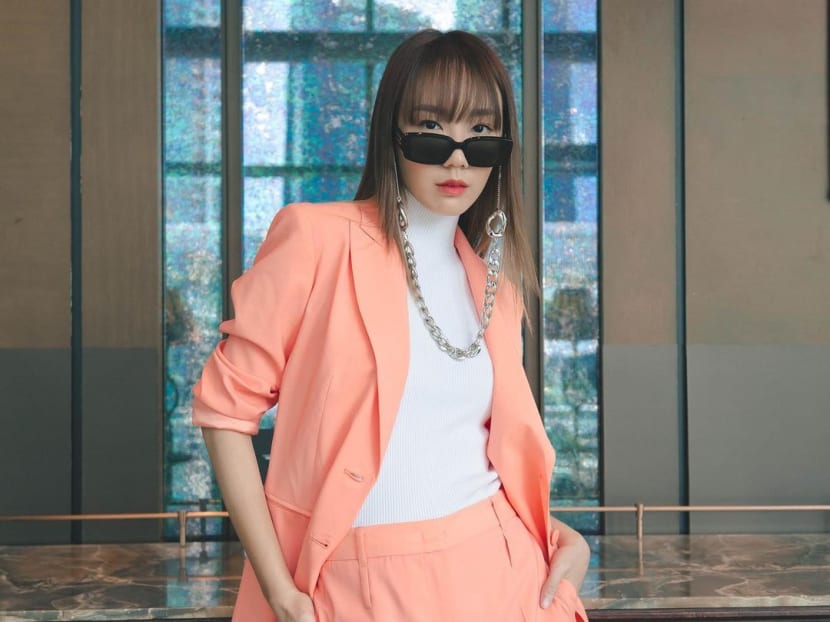 Gotta admit the Gentle Monster eyeglass chain looks kinda cool, even if wearing it in the front is doing it wrong.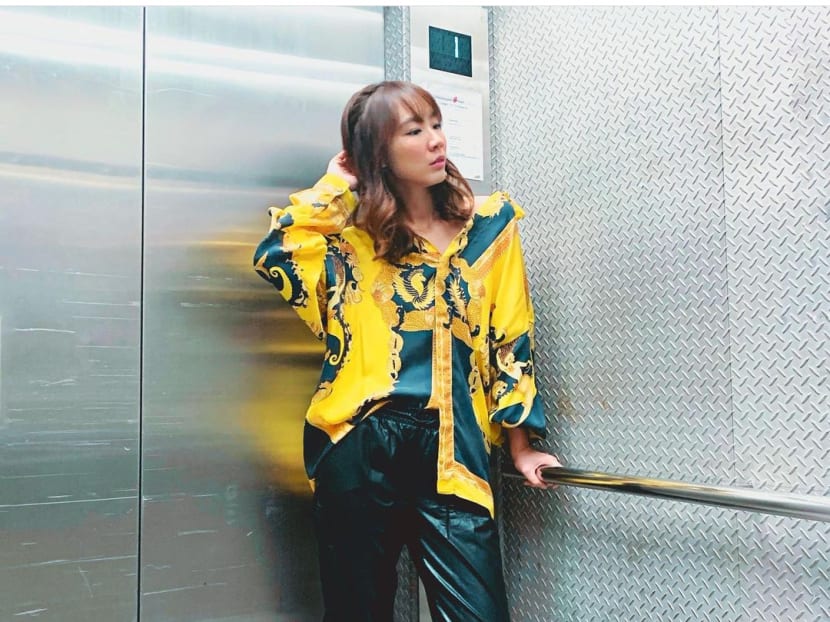 Looking confident and chic, Julie absolutely slayed in her ornate Versace shirt.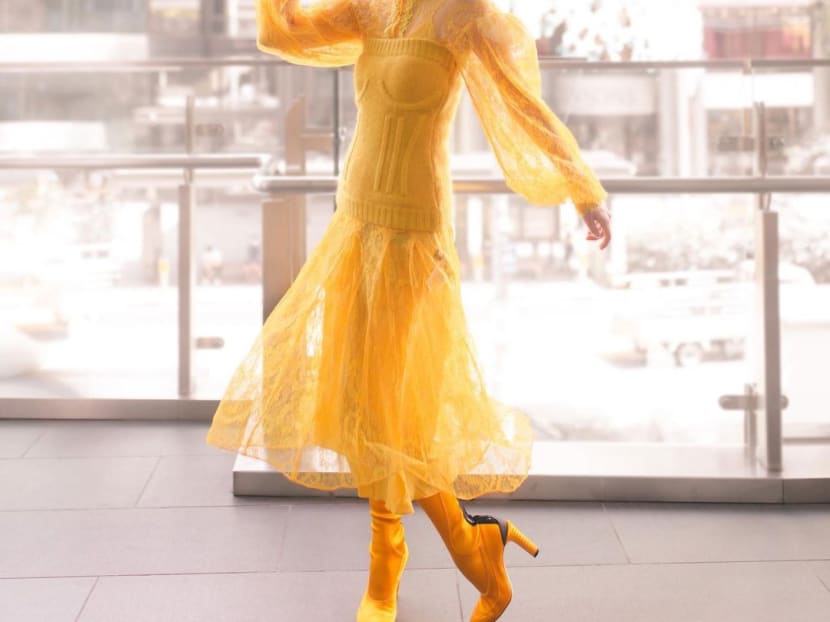 Julie has a flair for the bold and dramatic when it comes to fashion. And this head-to-toe yellow Fendi ensemble is no exception.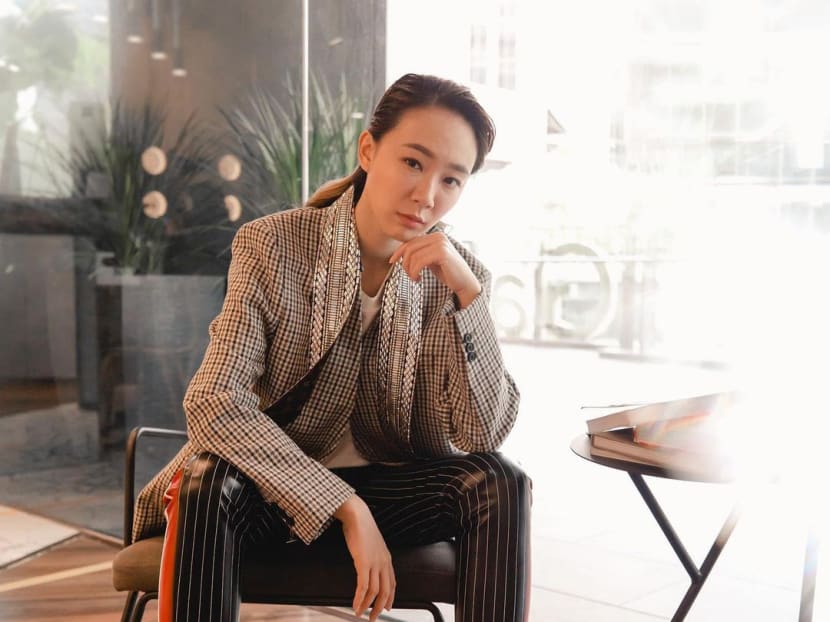 Slicked hair, checked blazer, striped pants and leather boots — this androgynous get-up isn't for wallflowers.

Just like Paddle Pop ice cream, we think Julie looks yummy in this pastel getup from Puma.
We're pretty sure Julie, who is vacationing in the Maldives, turned heads in this breezy look consisting of a toga-style cutout swimsuit and high slit skirt. It's simple, striking and hawt.