Style Evolution: Ya Hui
Ya Hui, who turns 34 today (May 18), looks like she's barely aged since she first entered showbiz 14 years ago.
The ageless beauty that is Ya Hui turns 34 today (May 18), and the actress looks like she's been drinking from the fountain of youth all her life. She first caught our eye when she took part in the 2007 Star Search competition and suffice to say, she's come a long way in the past decade, both career-wise and fashion-wise. Here are Ya Hui's most iconic looks over the years.
Everything, from Ya Hui's blunt bob, to her striped highlights, to the plastic-y waist belt, brings us straight back to the mid-2000s.
Yikes! This ruffled, bejewelled mess aged Ya Hui by a decade.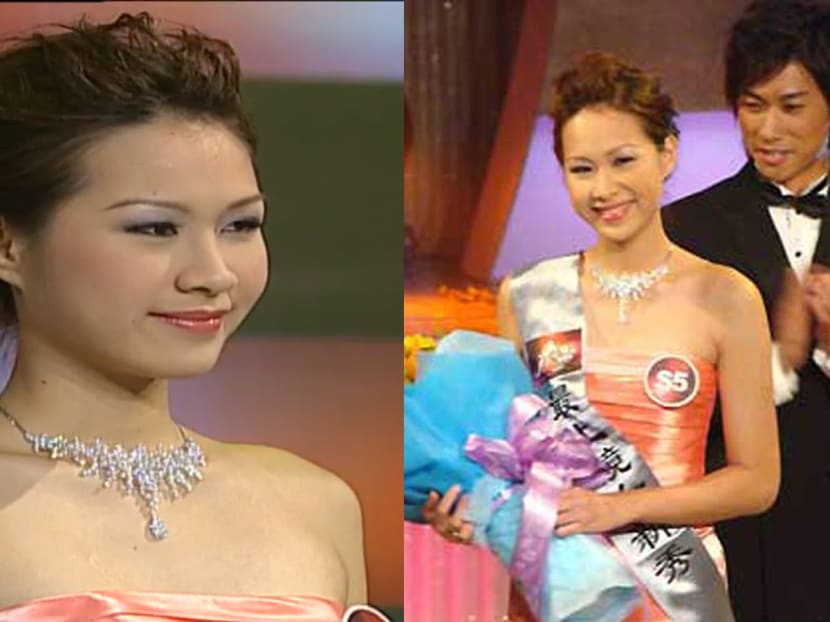 Kudos to Ya Hui's hair and makeup artist, whose work upgraded Ya Hui from a schoolgirl to a star almost instantly. If it weren't for the coral gown and Desmond Tan in the background, we never would have guessed this photo was taken more than 10 years ago. Look back at her Star Search journey here.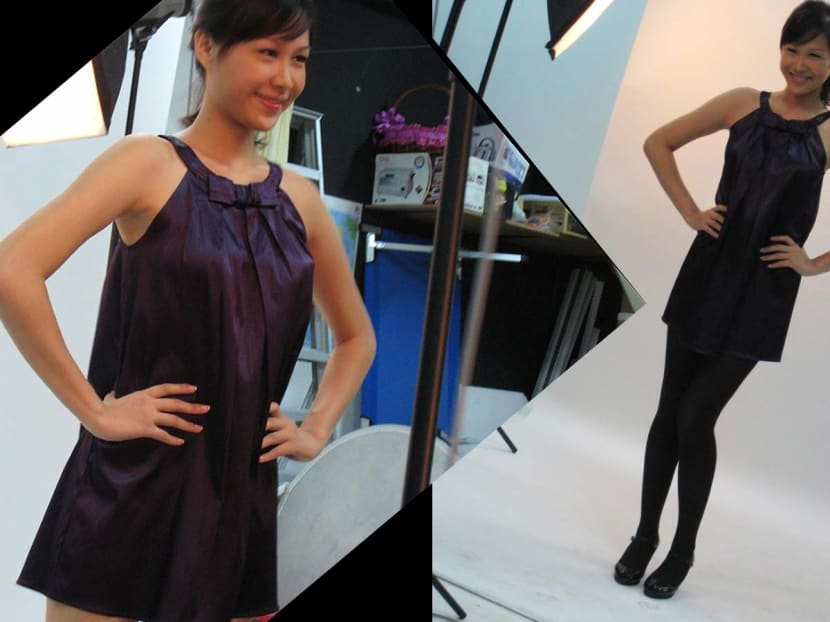 At the tender age of 21, Ya Hui's wardrobe was still very much….Forever 21.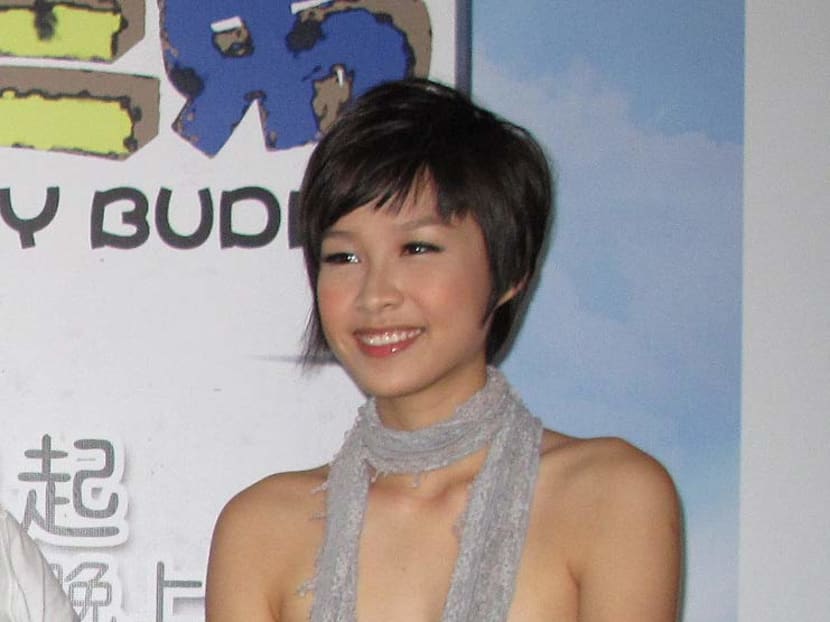 Remember when people used skinny scarves as a substitute for jewellery? While the Ya Hui we know and love today isn't exactly big on the bling, going bare-necked is preferable to this scraggly mid-2000s accessory.
Accessory overload. There are so many things screaming for our attention in this picture, but there was only one thing on our minds: Girl, you need a stylist.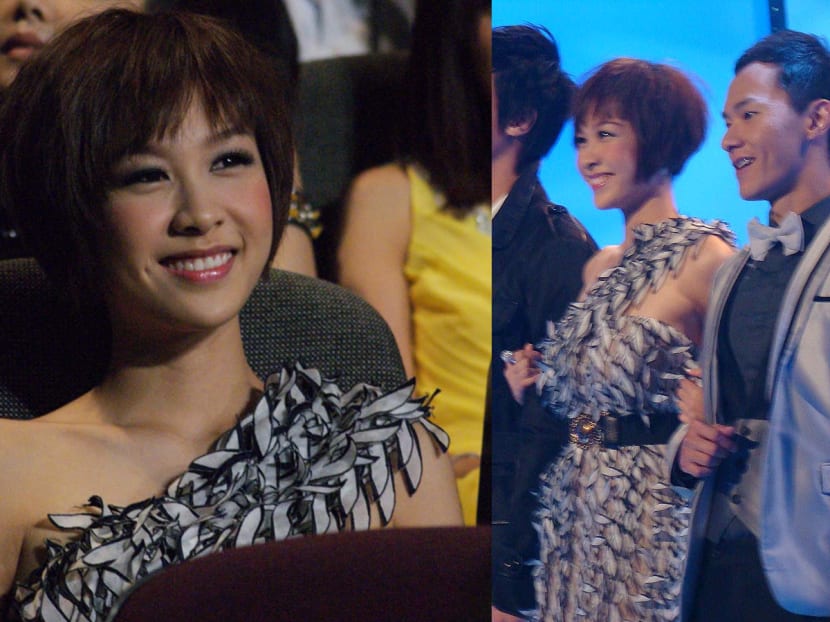 In between the spidery lashes, abundance of blush, and the confusingly textured dress, this certainly isn't one of Ya Hui's strongest looks — she looked a decade older than her 22 years! It's safe to say she's done some MAJOR Benjamin Buttoning since then.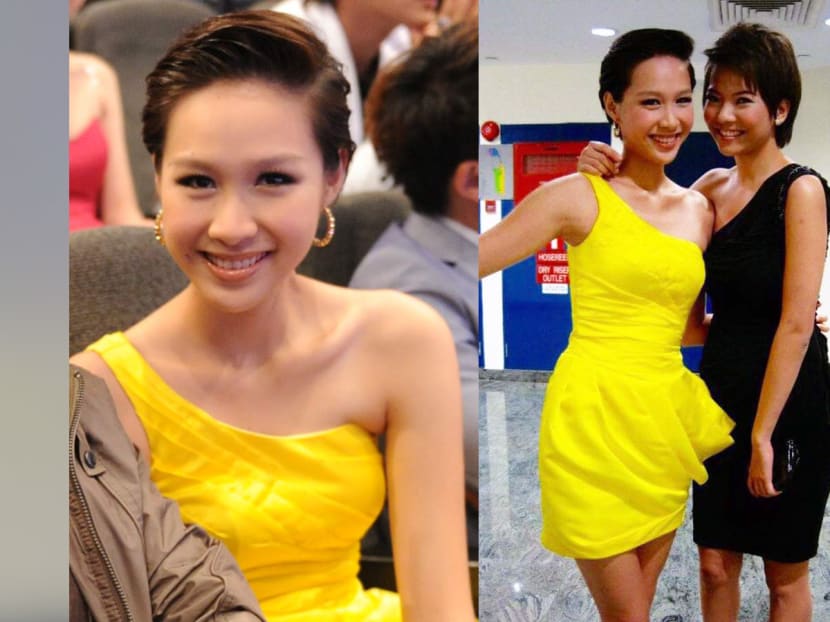 While this wasn't the only time Ya Hui wore bright yellow to the Star Awards, we can safely say that her later efforts showed a lot of improvement (keep reading).

Photos: Ya Hui

Ya Hui doesn't look bad per se but we can't get over that Something About Mary-esque hair.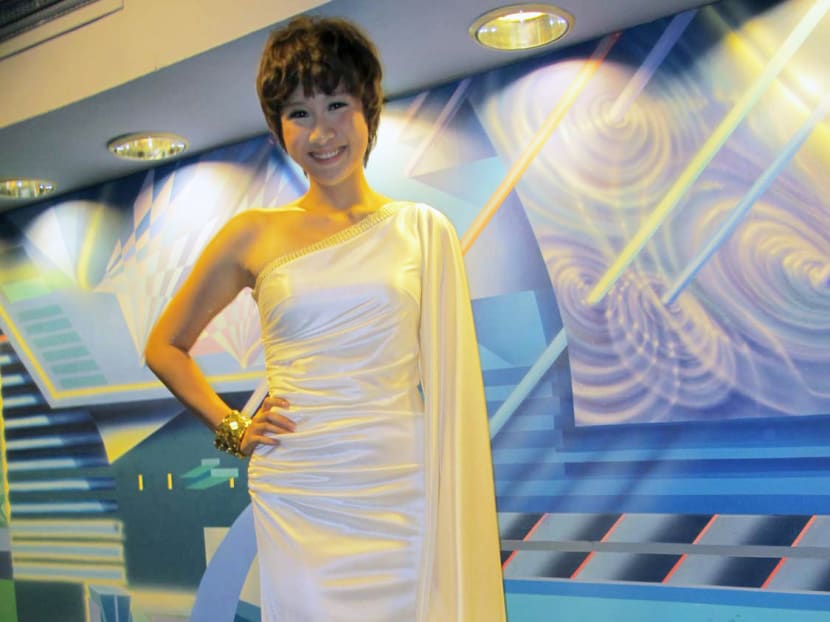 Sorry Ya Hui, but that dress looks like a cheap Greek goddess costume.
The hair and makeup are perfection (doesn't she remind you of a young Gigi Lai?), but we can't bring ourselves to look beyond the neck. Major avant garde fail.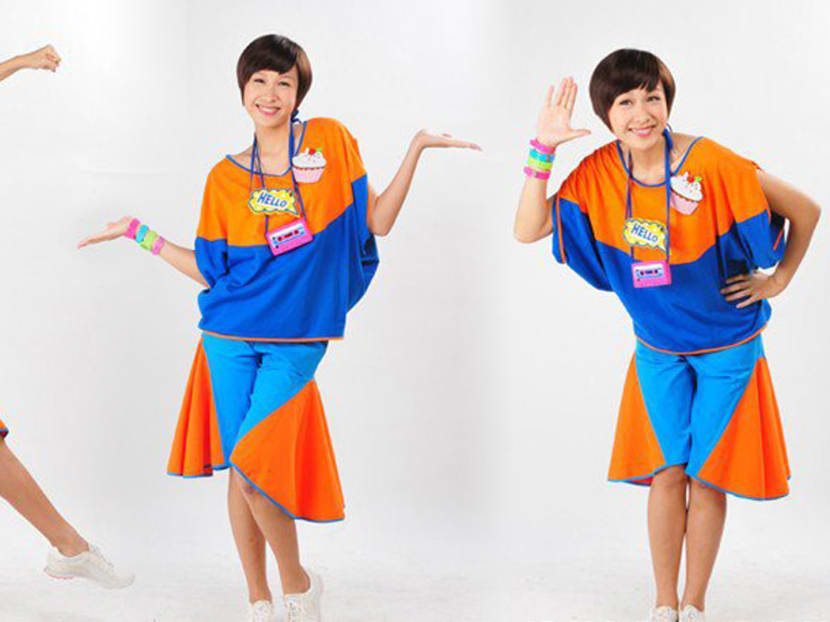 What are those side peplum culottes YaYa's wearing? And is that cassette tape dangling from her neck?
Whoa! Who knew that the fresh-faced actress used to be such a punk? Now that pastel hair's back in, we'd love to see Ya Hui wear this colour again.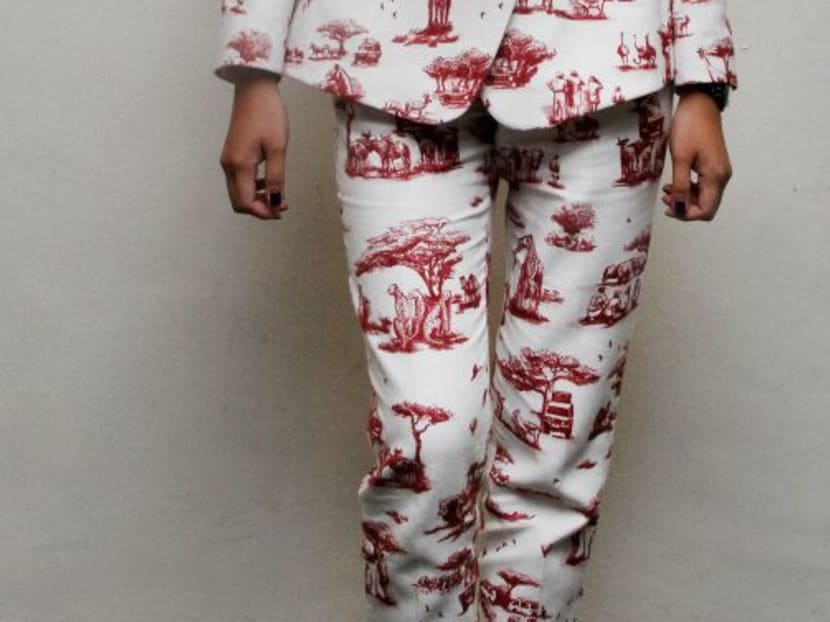 Even before the guys started spamming us with printed suits, Ya Hui was way ahead of the trend when she turned up with Bieber hair and a Carven toile suit — with matching shoes — to the 2013 Star Awards. A bold and unexpected move by the actress but unfortunately, she doesn't look very confident in it. And that little heart-shaped cutout isn't helping. We can't help checking for her belly button.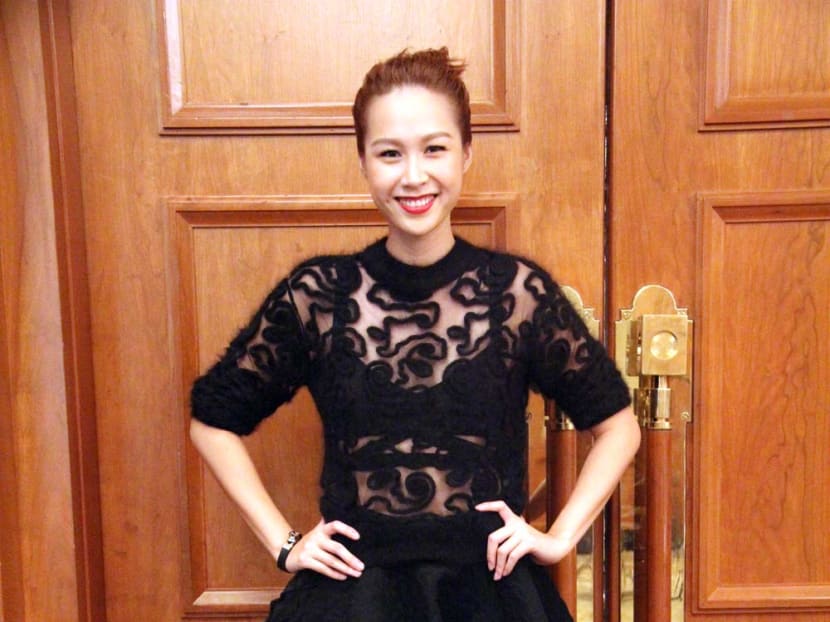 The actress started pushing her style envelope when she turned up at the media conference for Gonna Make It rocking a sheer top. Definitely the most flesh we've seen Ya Hui display.
Ya Hui looked part of the fashion elite when she turned up at the 2014 Star Awards in this Balmain sequinned mini dress — hands down one of our favourite looks!
Black doesn't have to mean boring. Ya Hui stepped out at the Star Awards 20 Show 2 red carpet in a simple, yet stunning Calvin Klein gown.
We distinctly remember giving Ya Hui a HOT rating for her pale gold Jessicacindy dress, which looked so flattering against her fair complexion and trim figure. It's looks like this that reminds us why we're so happy that she moved away from the somber colours of her youth!
But lest you forget her roots, Ya Hui's black platforms added a bit of rock star appeal to this Grecian-style Roberto Cavalli gown.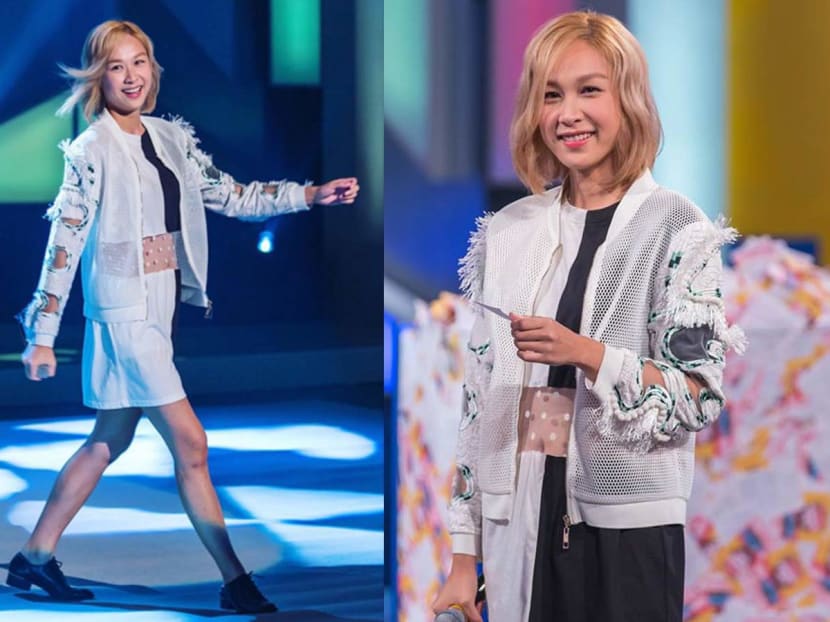 Ya Hui isn't new to blonde tresses but when she went platinum again in 2015 for her role in drama House of Fortune, she exuded a different aura, looked spunkier, and it reflected in her dressing too. Guess blondes really do have more fun!
Photo: Team Ya Hui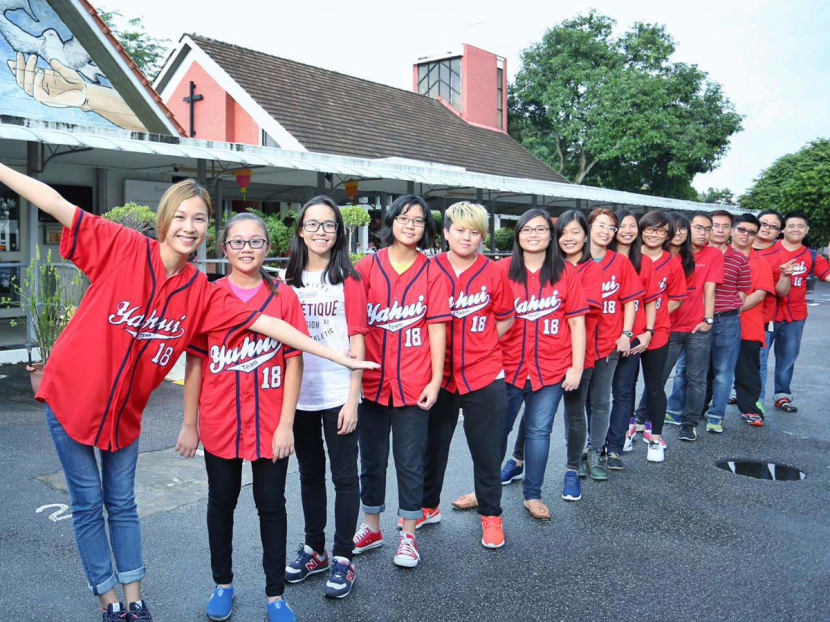 When it comes to local fan club tees, Team Ya Hui's has to be one of our favourites. Athleisure is still very much on trend and we love how they cleverly incorporated the actress' birthday into the design.

Photo: Team Ya Hui

Ya Hui said she skipped her meals for the day to ensure she looked good in her Couturissimo gown. Well, the sacrifice was totally worth it. The actress looked sweet yet sexy in the cleavage and back-baring dress.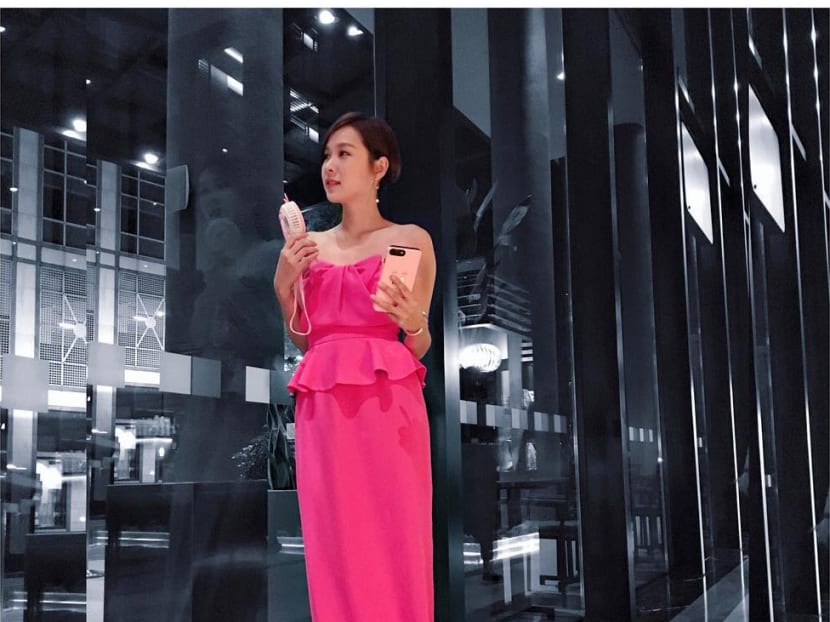 Not even Barbie could wear this frilly pink gown as well as Ya Hui does.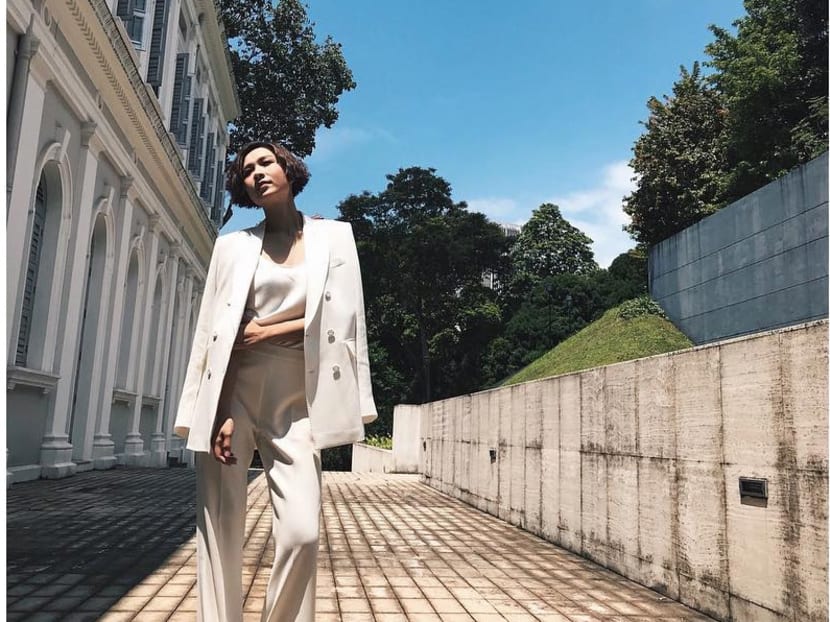 Decked out in menswear, Ya Hui cut a handsome figure in an Instagram photo worthy of a magazine spread.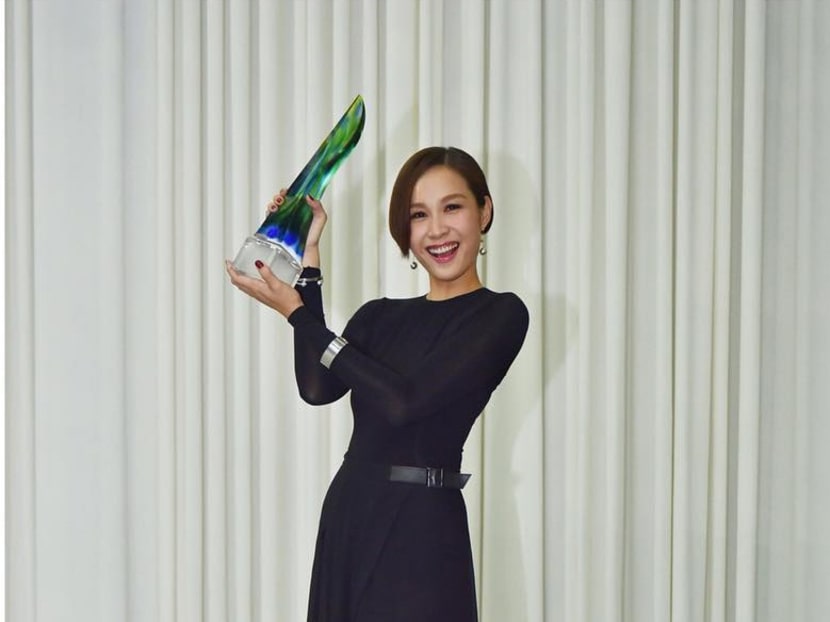 Ya Hui accessorised an otherwise intimidating black gown from Max Mara with her trademark sunny smile.

Ya Hui embodies utilitarian chic in this a one-off shoulder layered top and checked pants from Indonesian label Peggy Hartanto. Her chunky black booties complete the look.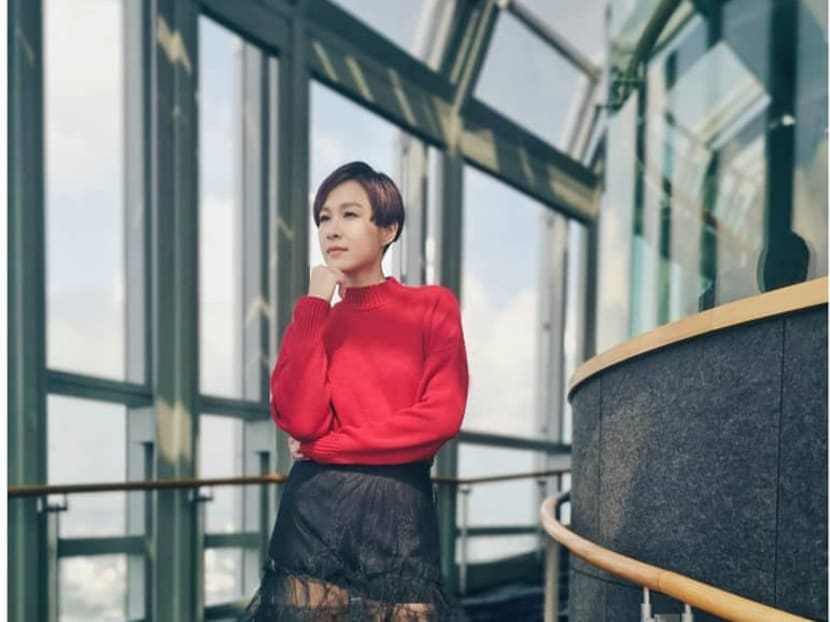 When you're wearing an outfit as fabulous as this one on Ya Hui (sheer tiered skirt with a striking red sweater), posing for a photo becomes mandatory.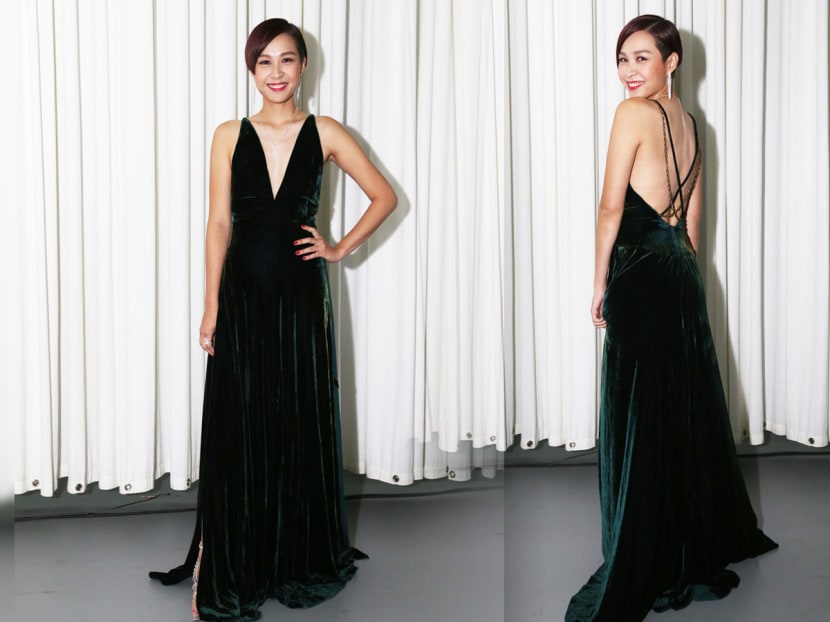 Ya Hui looked stunning in this deep plunging and back-bearing number, making her look like she was part of The Great Gatsby cast.

Wanna know what we love more than that sexy peekaboo dress? The red heels peeking out of her gown.

We can't get over how demure Ya Hui looks as the deaf-mute maid Yasan in the Ming dynasty. Which probably explains why she was so popular among the extras when they were filming in Hengdian.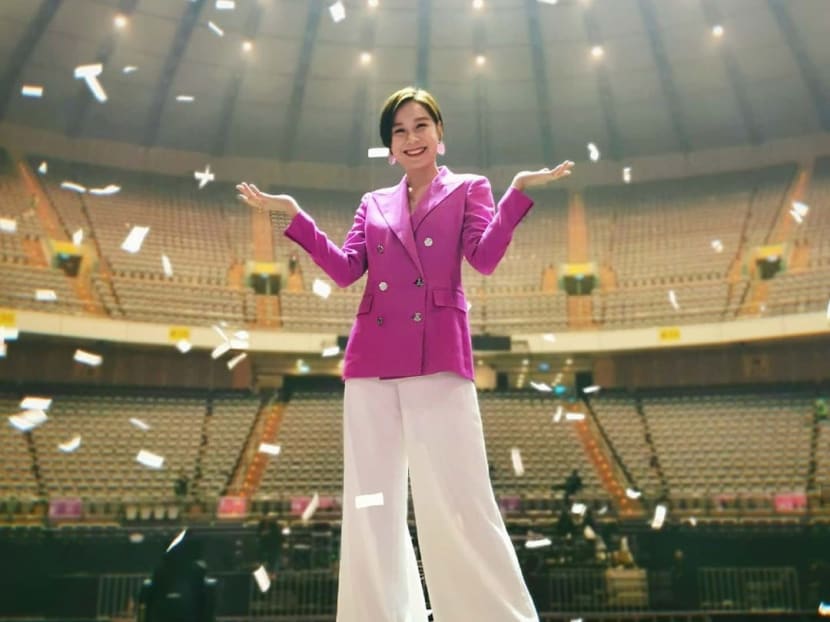 Ya Hui gave the girl boss look a fresh spin by opting for a plum blazer instead of the usual black or white version for the awards ceremony. Her shiny oversized earrings also added style points for her overall look.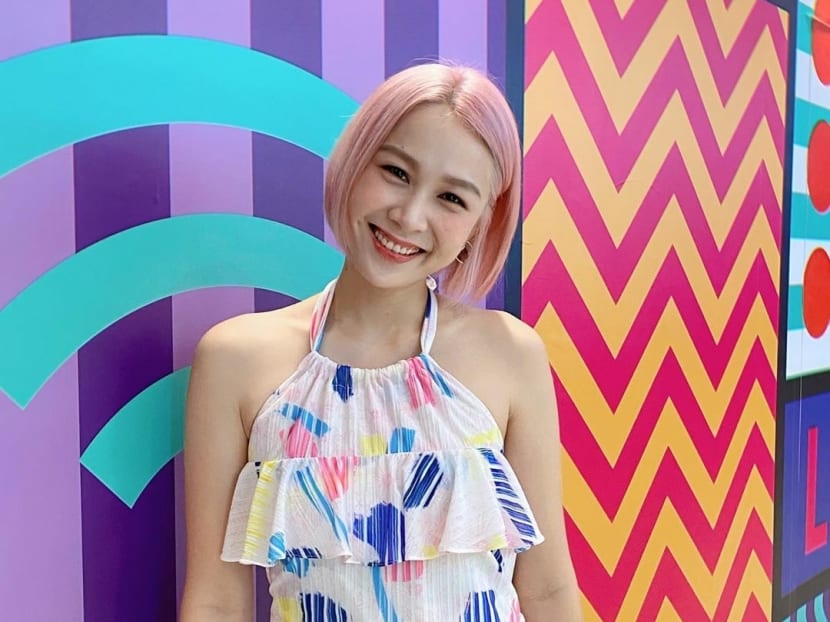 Ya Hui went pink for her role in CTRL and we love how it shows off her bubbly personality. The best part? It makes her look 10 years younger too.

Ya Hui looked like she walked straight out of the set of The Matrix in this fierce lack leather ensemble.

Ya Hui worked the runway like a pro, strutting down the Helix Bridge in local designer Max Tan's designs.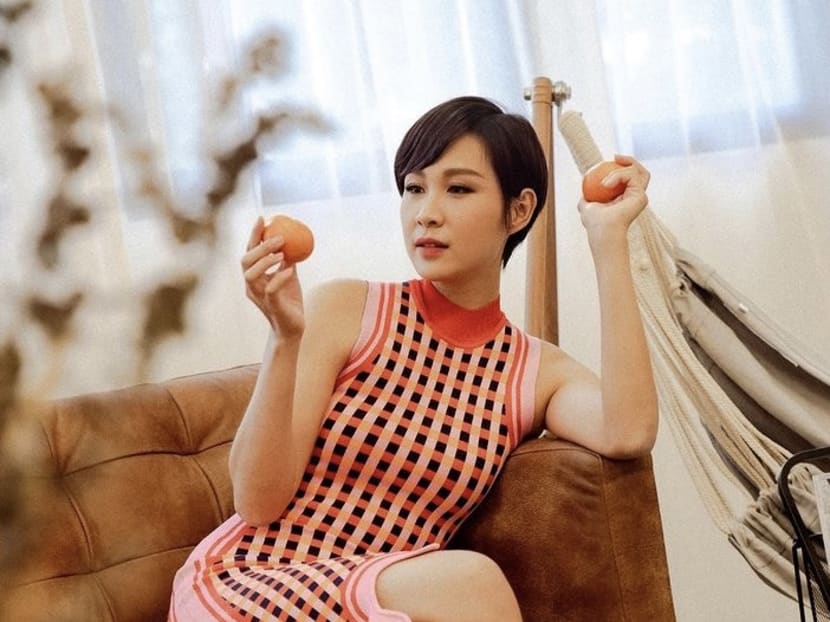 Staring at a mandarin orange for the 'gram? Sure, why not? But seriously, we're swooning over the cute number on Ya Hui. The asymmetrical scallop hemline, standout colours and dizzying checks are major visual treats.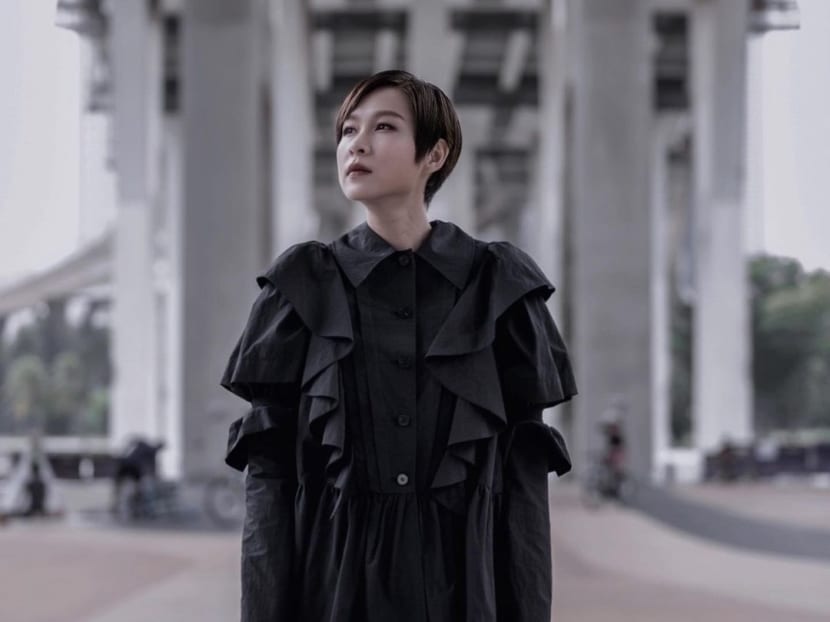 Is this a shirt or dress? We think it's both, and it certainly looks very stylish on Ya Hui. Nice to see this edgier side of the actress.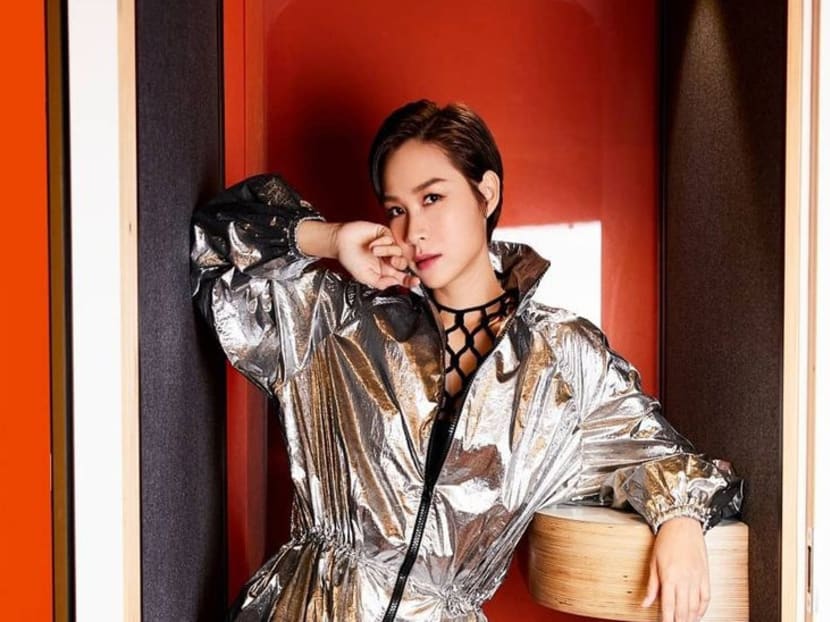 We like this cool, futuristic look, but she looks like she's wearing aluminum foil.
Ya Hui and her Toni Maticevski sculptural gown look like a work of art.