Xiang Yun Celebrates 40 Years In Showbiz, Reveals That She Actually Has An "Old-Fashioned" English Name
Bryan Wong, however, has another English name for her and it's super modern.
When Xiang Yun was a girl, a fortune teller told her father that she would become an actress. Fast forward to 2021, and true enough, the star is celebrating 40 years in showbiz.
While the 57-year-old's first lead role was in 1983's All that Glitters is Not Gold, it was 1984's The Awakening that propelled her to stardom. In the latest episode of bite-sized Mediacorp series # JustSwipeLah, Xiang Yun revealed that shooting the classic drama was a tough time for her and her co-star, the late Huang Wenyong, as they would "film for six to seven days without sleep".
On the bright side, the experience brought them closer, and Xiang Yun still considers him her most memorable onscreen partner. "I'll never forget him 'cos we went through a lot of difficulties together, and in life, it's very rare to have someone who's on the same frequency as you."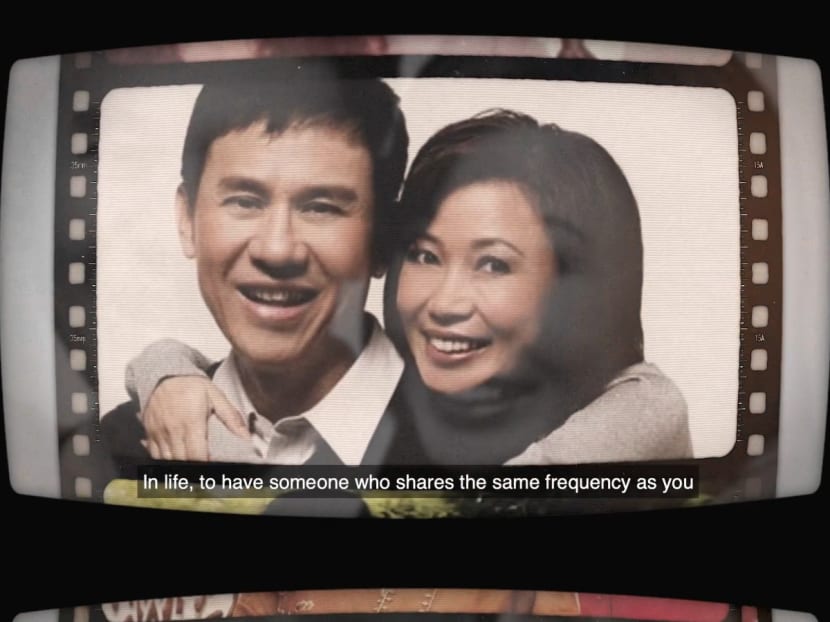 In addition to being one of the most respected veterans in the industry, Xiang Yun is also one of the most beloved — just listen to how her juniors Elvin Ng, Felicia Chin, Pierre Png, Romeo Tan, and Zhang Yaodong gushed about her.
"You command respect and admiration at every stage," said Elvin, while Felicia sang her praises of Xiang Yun's drive and professionalism, which "no words can describe". Yaodong pointed out that he's never seen her get mad on set, and Pierre said that she's "the female version" of Wenyong, whom he calls his "guardian angel and role model in showbiz".
As for Romeo, he agreed with a director who once dubbed Xiang Yun "Singapore's national treasure" and recalled the time she bought health supplements for his mother as a birthday gift. How thoughtful is that?
It's this love from her colleagues that keeps Xiang Yun going through challenges. Elvin revealed that Xiang Yun was actually going through a low point in terms of her health and morale while they were filming 2018's Heart to Heart, but he's happy to see that she's doing much better now.
"That year, I was very busy and was running here and there," Xiang Yun explained. "It felt like I had reached a dead end and I was even wondering if I should leave showbiz, but fortunately, I have so many caring colleagues."
While she doesn't go into detail in the video, Xiang Yun previously opened up to 8days.sg about the health issues she was going through as a result of menopause, which began in around 2016.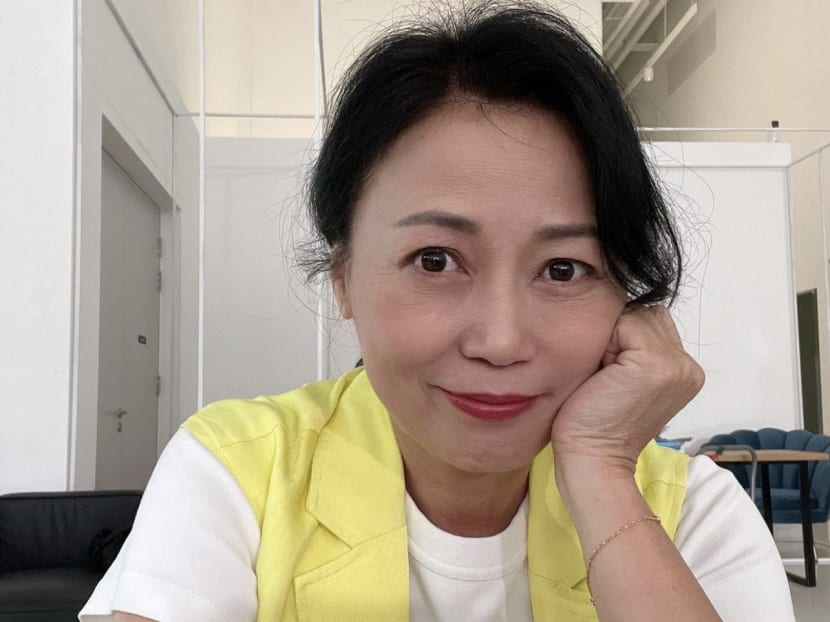 On a more light-hearted note, we learned that Xiang Yun actually has — or had? — an English name, Roslyn, but people made fun of her for it.
"People would laugh at me and say, 'Ah, auntie Roslyn, that's so old-fashioned!' But it's true 'cos it was a name that an auntie gave to me when I was very young," she chuckled. " Bryan [Wong] told me not to use that name, so I asked, 'Okay, what name isn't old-fashioned?' He said 'iCloud', and he and Wenyong laughed like crazy. He was so satisfied with himself."
For those who are a little confused, the "Yun" in Xiang Yun's name is the same character for "cloud" in Chinese, which explains Bryan's very cheeky — but also rather cute — choice. At least it definitely isn't old-fashioned.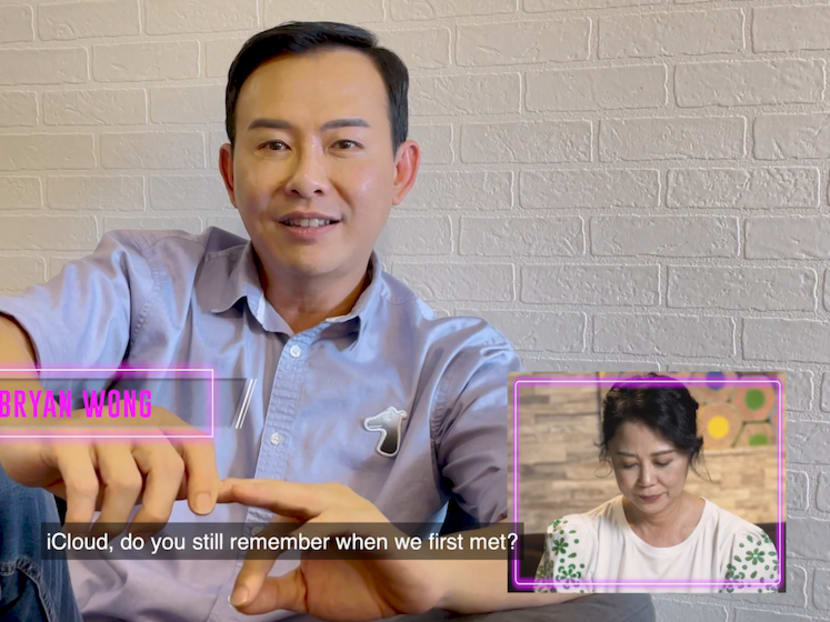 Also dedicating messages to Xiang Yun were her two children, Chen Yixi and Chen Yixin, as well as her husband Edmund Chen, who could only record his dedication while Xiang Yun was out doing the #JustSwipeLah interview.
"Hearing stories about you from so many people and the amount of people that look up to you just gives me this immense amount of pride as your daughter, and a bit of the pressure lah, but you have really inspired me to be someone so much better," said Yixin.
Yixi recalled attending a university class on the history of Mediacorp and being stunned after seeing his own mother's face appear on screen and be called a "historical figure of Singapore". Well, we guess a much cooler way of putting it would be "icon".
Edmund's message was short and straightforward, but still extremely sweet: "Mama, you're incredible. 40 years is not easy. I would like to say, we love you, of course. You are our 'Royal Mum' at home and we will support you forever."