Aaron Kwok Used To Work As A Cleaner When He Was In School
It's all about life experiences that makes one a good actor.
Everyone has to start somewhere. In a recent interview, Heavenly King Aaron Kwok revealed that he didn't grow up rich and that he and six other family members lived in a small public housing unit when he was young.
"I grew up in a big family. I was the youngest among my two brothers and two sisters. As there was a lot of pressure on my parents to raise us, I worked during the summer holidays," the 54-year-old said.

As he didn't want to put more financial strain on his parents by asking for pocket money, young Aaron decided to work as a cleaner.
"As I had no experience with any type of work at that time, all I could do was manual labour. Interestingly, there was a classmate whose family owned a cleaning company. During our summer vacations, there were a lot of vacancies for cleaners and so he looked to us, his classmates, for help," Aaron said.
Who knew that decades later, his experience as a cleaner would come into use for his latest movie I'm Livin' It.

The film, which also stars Miriam Yeung, Alex Man and Cheung Tat Ming, revolves around homeless people who are "roommates" in a 24-hour fast food restaurant. In case it hasn't already clicked, the name of the movie is a play on the McDonald's 'I'm Lovin' It' tagline.
In the movie, Aaron plays Bowen, a disgraced financier who has fallen on hard times and turns to doing odd jobs for a living.
"Did you notice me using a waxing machine in the opening scene? I actually learned to use it when I was a cleaner during my younger days. The machine is used to polish marble and can also be used on wood. If you don't know how to operate it, it would be hard to get into the scene's rhythm," said Aaron.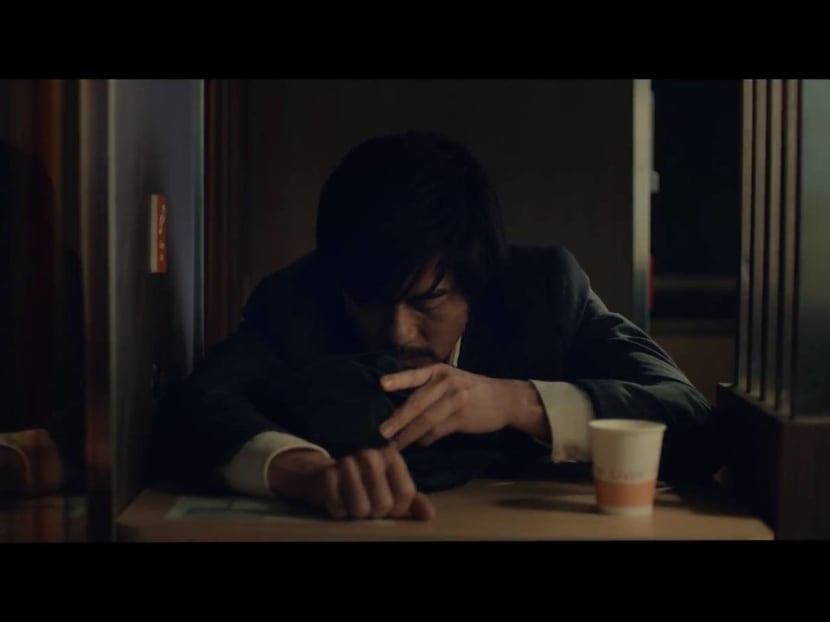 Photos: HK01

Get our stories delivered to you on Telegram: t.me/eight_days