Alan Tam's Love Life Likened To A "Palace Drama" 'Cos Of His Complicated Relationship With His "Two Wives"
He married his wife Sally in 1981, and has a 25-year-old son with his mistress, Wendy Chu.
Hongkong singer-actor Alan Tam's love life has been cast into the spotlight once again, after a number of netizens likened it to "a palace drama".

But why a palace drama, of all things?

Well, according to these netizens, in most historical dramas that revolve around the "complicated and twisted" lives of ancient Chinese royalty, the mistress, usually portrayed as a poor palace servant, will manage to win over the heart of the Emperor through a variety of methods, and dethrone the Empress as the "first wife".

And while Alan's love life definitely isn't as complicated as the late casino king Stanley Ho, who had four wives, it's admittedly pretty dramatic as well.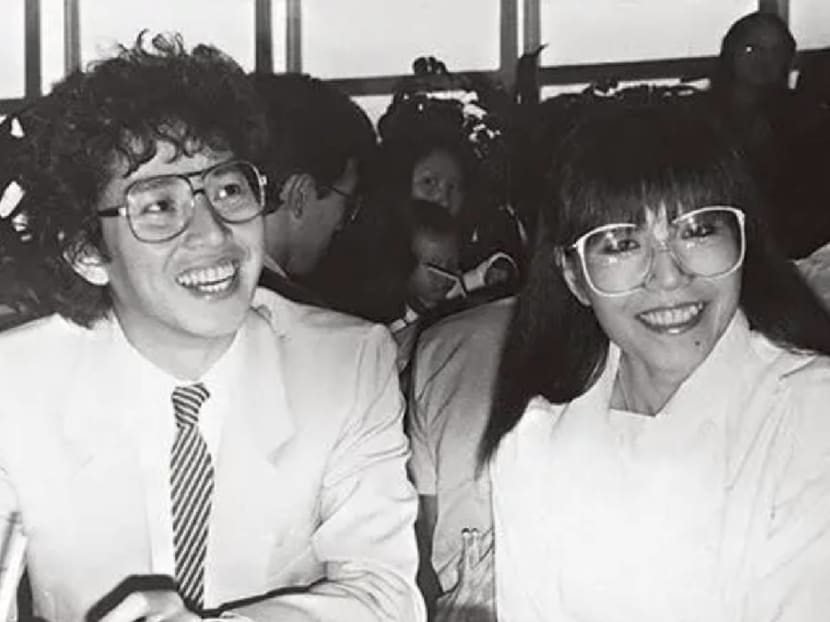 Alan first met his wife, Sally, while she was still working as a beauty consultant in a cosmetics company in his youth. After a successful courtship, Alan and Sally tied the knot in a secret ceremony in Las Vegas in 1981. Sally subsequently left her job so as to support Alan's career, managing his finances.

However, the couple never publicly disclosed their relationship. Their relationship was only revealed to the public 12 years later, when Sally's father passed away in 1993. At that time, Alan had been listed in the obituary, which exposed his relationship with Sally.
According to reports, Sally has been in-charge of Alan's financial assets and investments ever since they tied the knot. Over the years, she has reportedly helped to increase his net worth dramatically.

The couple remained childless throughout their marriage, which was said to be a huge point of contention for them. Alan, who was the only son, reportedly felt pressured to have a son in order to "carry on the family's name". Reports at that time also claimed that Sally was unable to bear children.
Alan later met his soon-to-be mistress, Wendy Chu, in 1991. Wendy, who was 19 at that time, and 20 years younger than Alan, was said to be a fan of the singer. However, just like his relationship with Sally, Alan kept his new romance under wraps.

It was only when Alan's father passed away in 2006, did the singer-actor reveal his relationship with Wendy, whom he had fathered a son, Howard, with in 1995.
Alan confessed then that he had cheated on Sally with Wendy due to his "selfish desire" to "have a descendant". He also apologised to "the two women who've been supporting me" for his actions, essentially hinting that he does not intend to give up his relationship with either Sally or Wendy.

While Alan had cautioned everyone "not to learn from [him]" when speaking about his love life, he also admitted that both Sally and Wendy were "very good" to him, even praising Wendy for her unconditional support.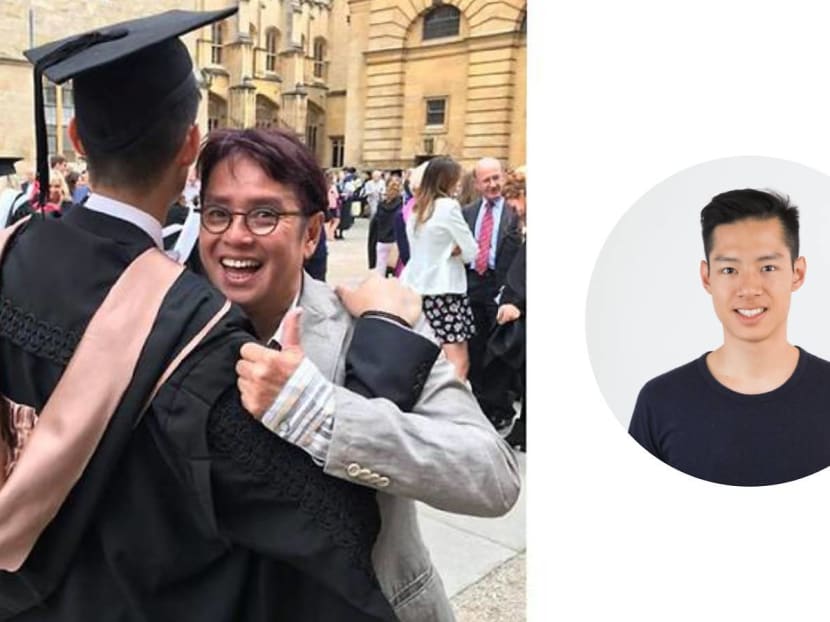 Alan also doted on his son, sparing no expense on his education. In 2010, he sent Howard to England to further his studies. Nine years later, Howard graduated from Oxford University with a Master's degree in Engineering Science at the age of 22.
For Howard's convocation in England, Alan is said to have spent millions for an all-expenses-paid trip for several friends and relatives to witness Howard's graduation. The proud father also dedicated a post to Howard on his Instagram, praising him for his achievements.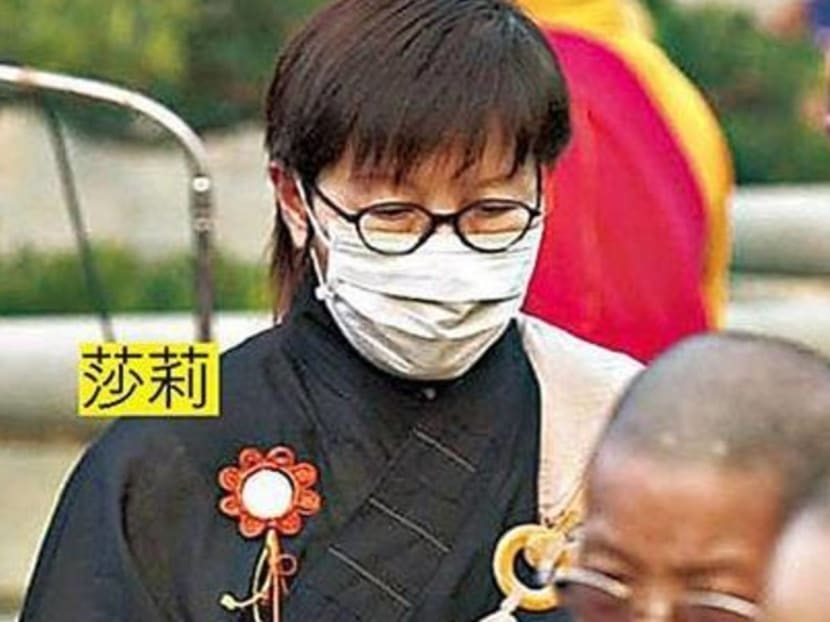 Following the big reveal of Alan's relationship with his mistress, Alan and Sally's relationship was said to have deteriorated drastically. Reports claimed that Sally turned to religion as an escape and became a devout Buddhist. Alan and Sally have not been photographed together in recent years as well.

Meanwhile, Alan and Wendy are often spotted together, with Alan bringing Wendy as his plus-one to his 61st birthday party in 2011. Netizens then took this as a confirmation that Wendy had "dethroned Sally as Alan's wife, even though Alan remained legally married to Sally.

Photos: Alan Tam/Weibo, Apple Daily, QQ, Alan譚詠倫/Weibo, Axiom Zen
Photos: Alan Tam/Weibo, Apple Daily, QQ, Alan譚詠倫/Weibo, Axiom Zen