Carrie Wong And Her Boyfriend Are IG Official (Well, For A Day) & Other Super Sweet Celeb V-Day Photos
Keep calm... Carrie Wong is in love!
You know it's not Valentine's Day until someone professes their love for their other half on Instagram.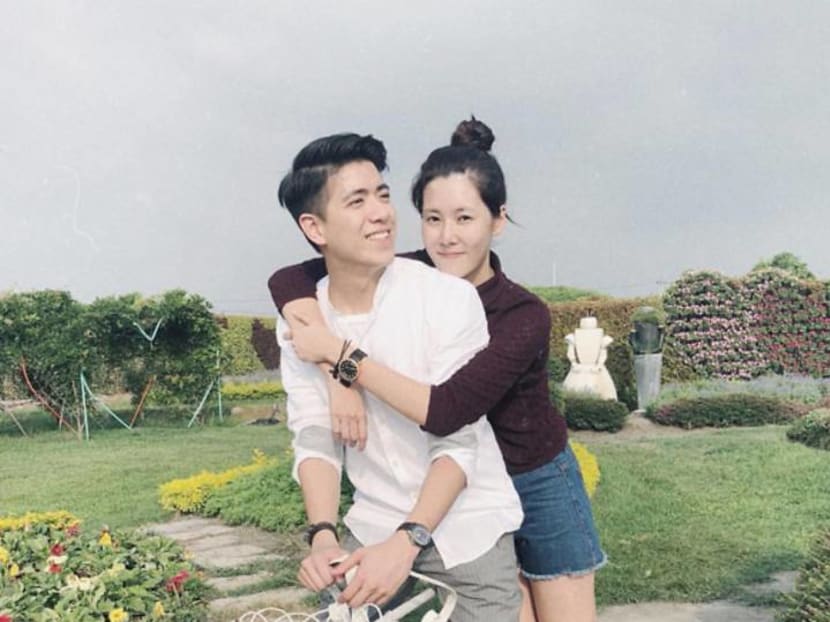 Case in point: Carrie Wong and her equally photogenic boyfriend Boris Lin. The actress surprised everyone when she posted this lovey dovey photo of her and her bae yesterday (Feb 14) on IG with this message: "The courage you gave me is what allows me to be strong for you." Could the 25-year-old be referring to how she finally has the courage to be open about their relationship? Maybe. Who knows? There's little information about her other half, who rumour has it is Taiwanese, as Carrie didn't reply our message but we hear that they've been dating for over a year. Interestingly, Carrie deleted her V-Day post the next day... but not before we screengrabbed the photos. And we have a feeling it's 'cos she was getting too many queries from the media and the public about her relationship. So come on Boris, time to give Carrie more courage.

Still, we hope Carrie would eventually post more photos of her and her cute boyfriend 'cos if there's one thing everyone loves, it's seeing two good-looking people in love.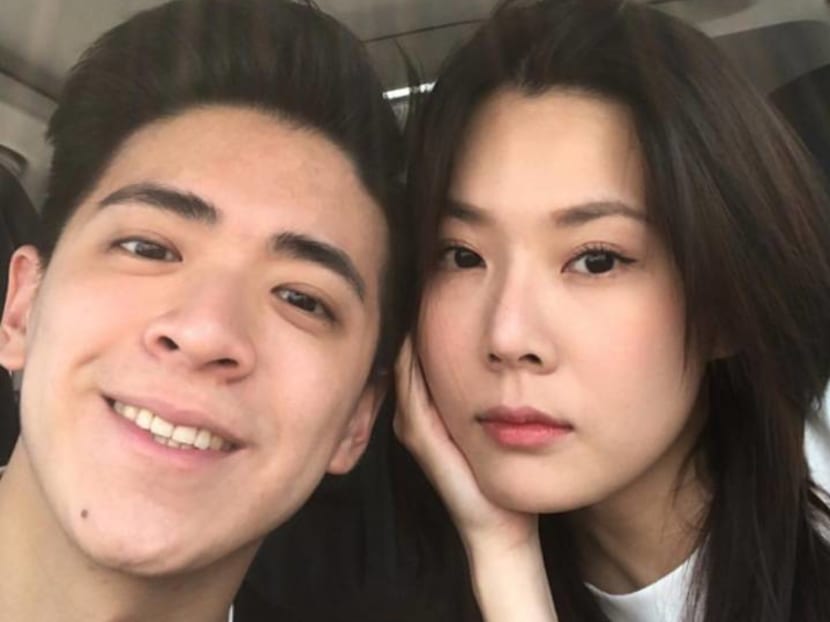 Carrie's boyfriend also posted a photo of the two of them on the same day. He wrote: "Actually, it's never been easy for both of us. But we'll go through everything together, no matter what happened. I can't promise to solve all of your problems but I promise you'll never face them alone. Happy Valentine's Day. I love you." Boris has actually posted a lot of pics with Carrie over the past year (we know 'cos we scrolled through his IG feed) but sadly, he made his account private the day after V-Day.

​​​​​​​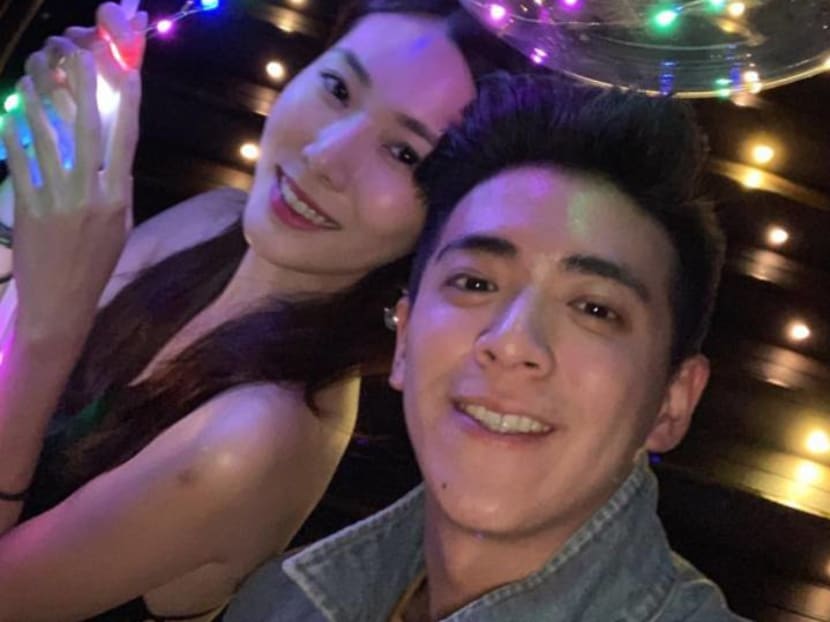 "Even if I'm not a prince, I'll definitely try my best to make you feel like a princess," Boris wrote on his IG. ​​​​​​​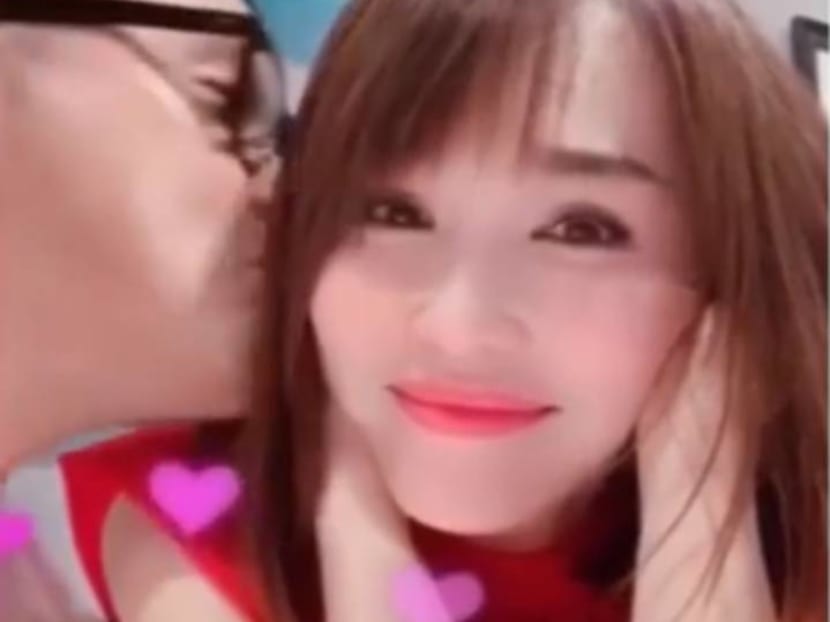 Fann and Chris both had movies out on Valentine's Day — Fann's When Ghost Meets Zombie and Chris' Fall In Love At First Kiss — but instead of going to war at the box office, Fann tells her followers in a video to catch both movies in the cinemas. And for that, Chris gives his wife a smooch on her cheek. It's a win-win situation for all!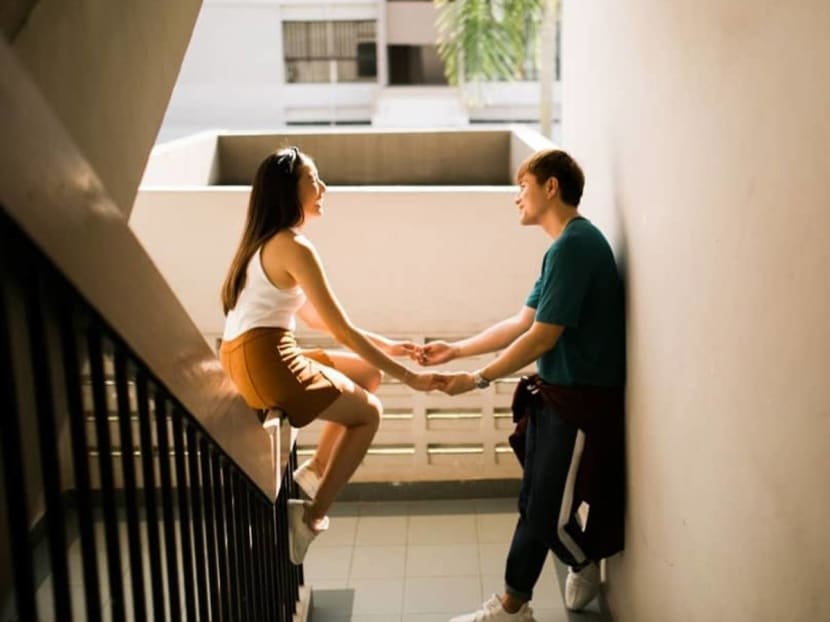 "I'll hold on to you till the end of time," wrote Shane….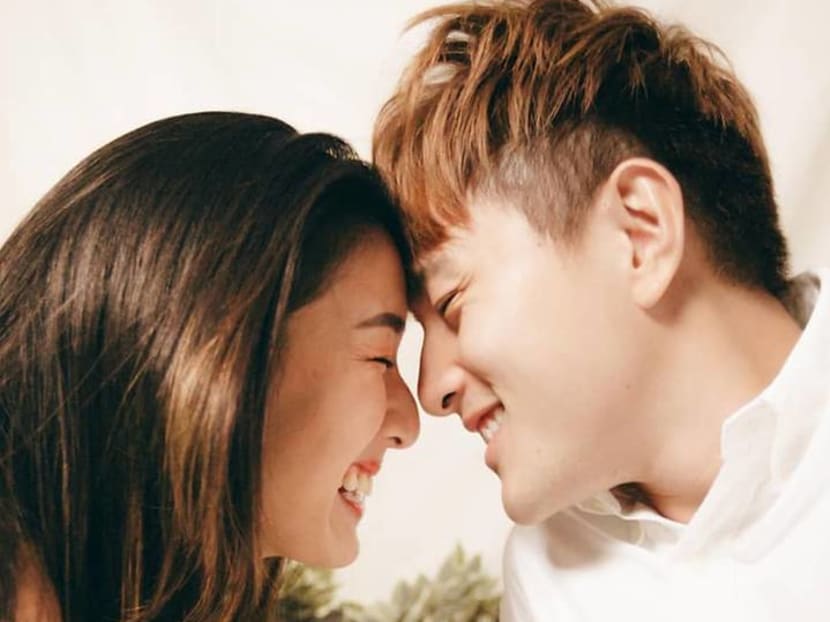 ...While Kimberly captioned this pic with two simple words: "My Everyday". Aww… so sweet lah, you two.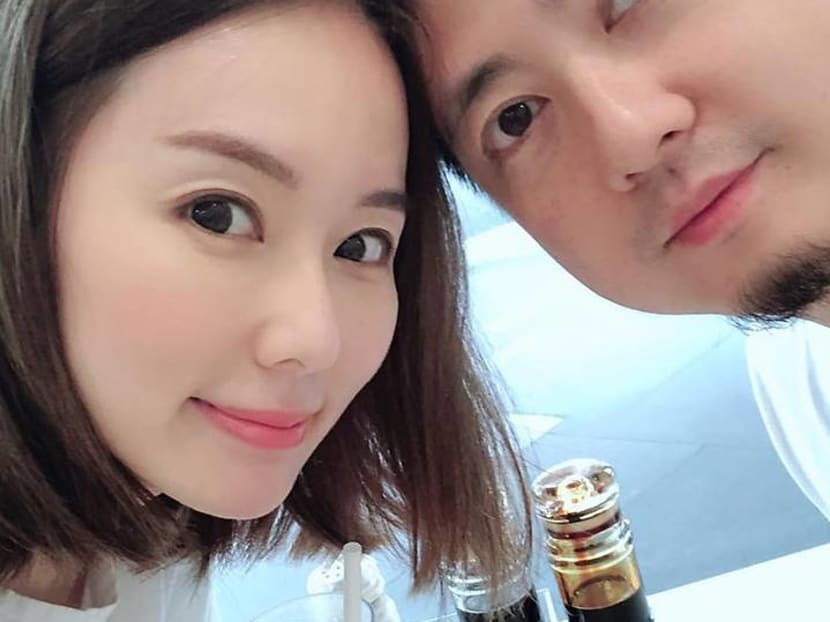 "We're not perfect but we do our best to adapt to each other and to strive for perfection, here's wishing everyone a Happy Valentine's Day," wrote Yvonne. Well, we think she and her hubby Alex look pretty perfect together, especially Yvonne who doesn't look a day over 30. And she's had two kids!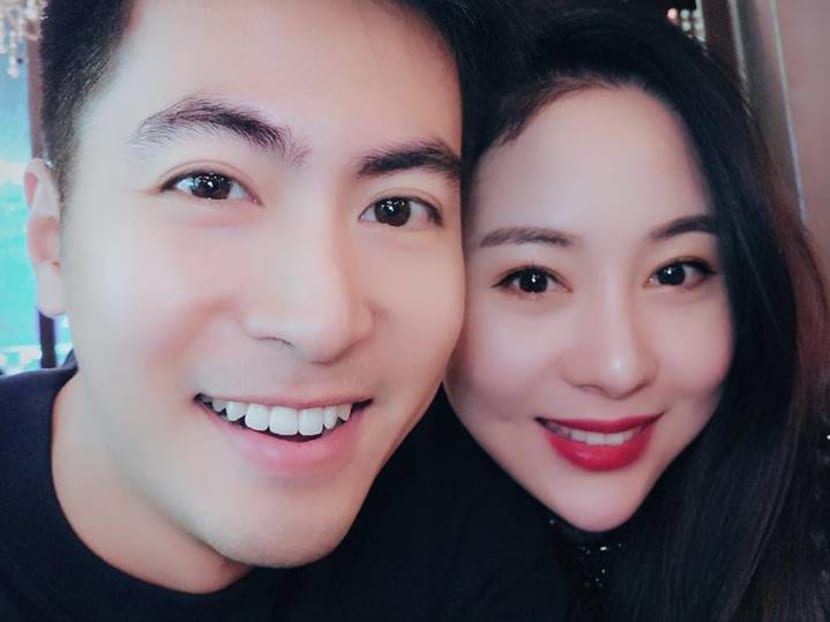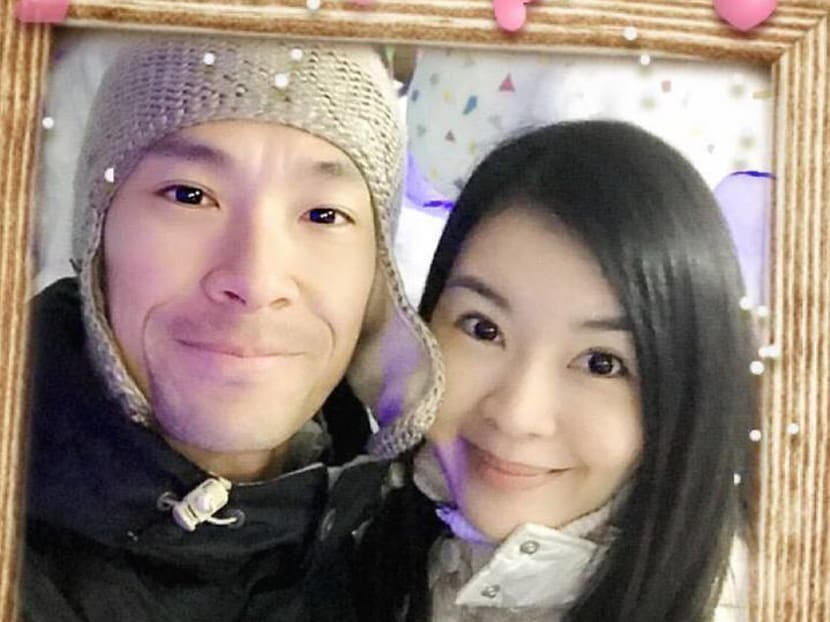 "I admit I'm not a romantic person and that I won't post such cutesy photos. But because of you, I'll do it," wrote Ben to his wife Claudia. The couple got hitched in 2006 and are proud parents to two boys.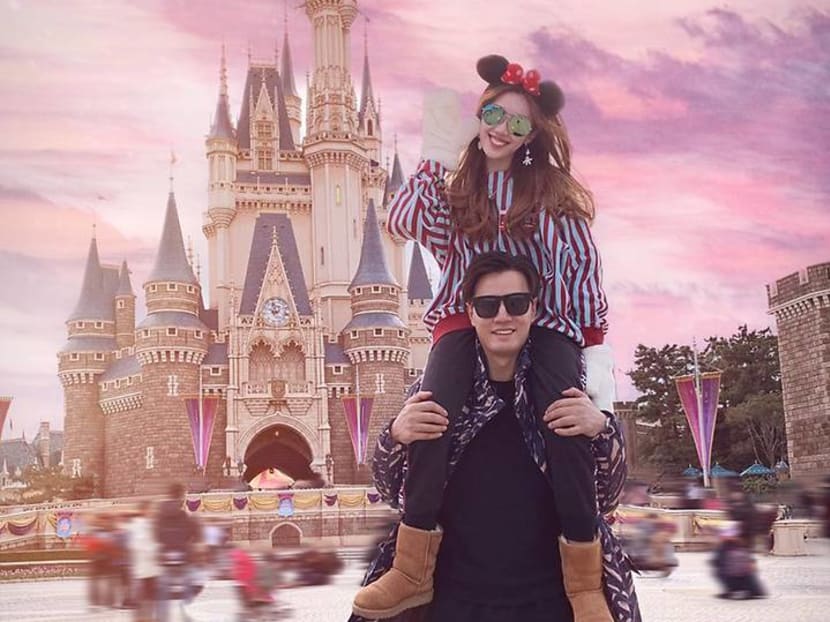 The former Ch 8 actor's girlfriend Pan Sichen posted this photo of the two of them at Tokyo Disneyland. "Kiss kiss, hug hug, lift me up high," she wrote. Guess Sichen is not afraid of heights since Zhenhuan stands at 1.84m tall.

"Thank you for your love and care throughout these years. This is the day to remember. Happy 24th anniversary," wrote Lingling to her hubby Shinan. Yup, the couple registered for marriage on Valentine's Day a whopping 24 years ago. Where did all the time go?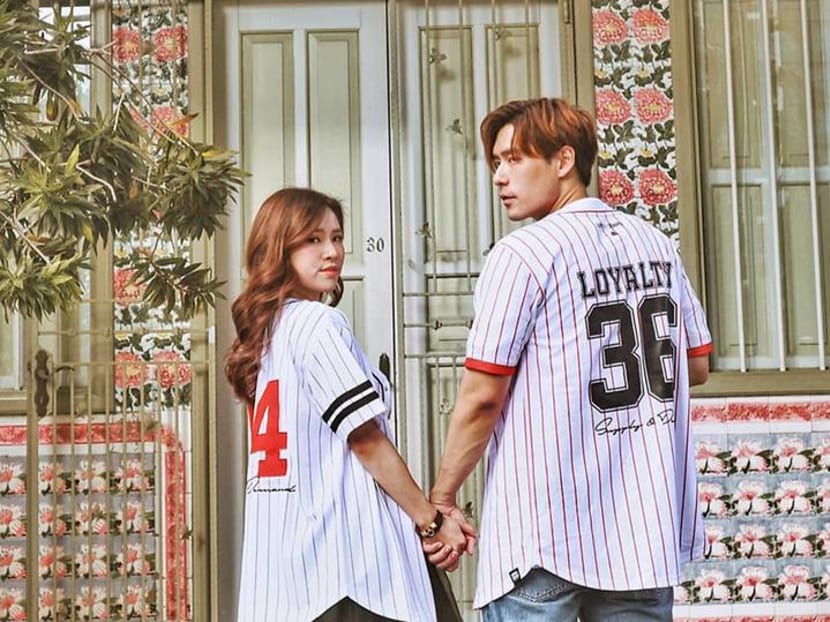 James and his girlfriend Nicole are a couple made for Instagram heaven. They even have matching tops!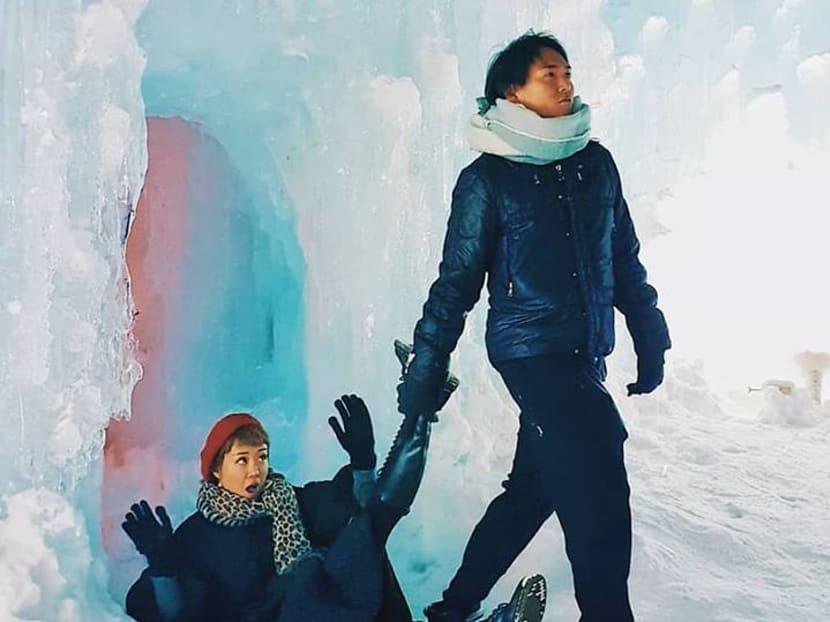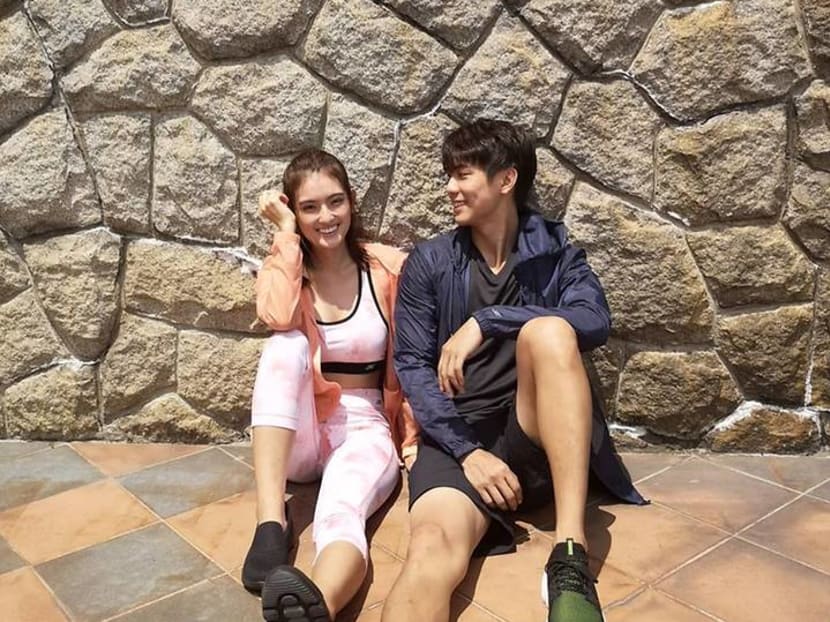 The couple got down and dirty, and by that we mean they exercised, on V-Day. Psst: they were promoting shoes from Skechers lah.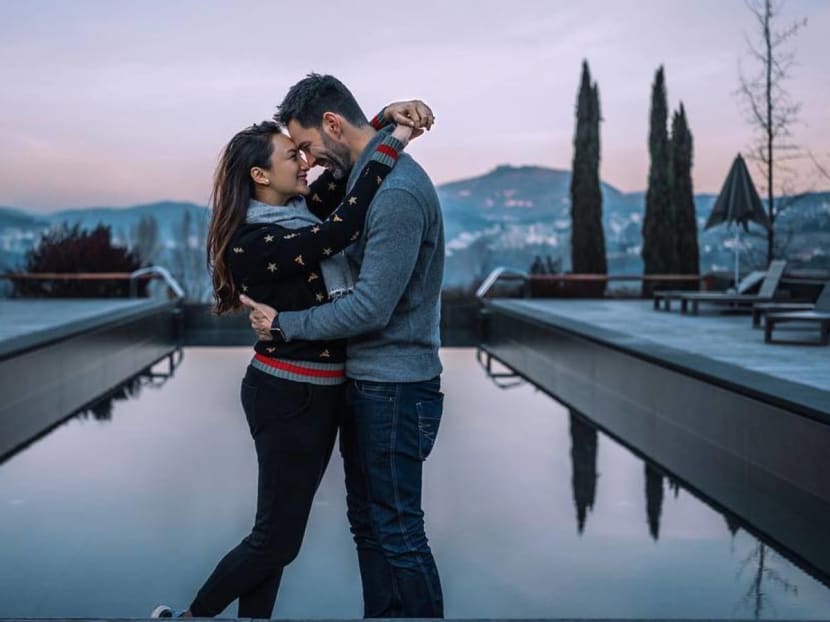 Bobby posted this pic of him and his gf Tata the day after V-Day. He has a reason for being late. "While I was spending Valentine's Day with Captain Marvel yesterday, my heart was with this one," he wrote. Aww, guess that more than makes up for his tardiness.
Jeffrey, who's now filming The Little Nyonya in Malaysia, sent his love to his girlfriend Feli via the Internet, which is a much faster way to say 'I love you' than taking a hot air balloon ride.



Jayley remembered her late boyfriend Aloysius with a sweet message to her followers. "4.44pm: Happy Valentine's Day from us to you," she captioned the pic she took with the actor in Tokyo Disneyland. In case you don't know, the number 4 is Jayley's favourite number and had significant meaning in the couple's tragically short-lived romance.