Cecilia Cheung Reveals She Has Hearing Problems In One Ear
She says her sons don't know about this because she doesn't want them to worry or feel sorry for her.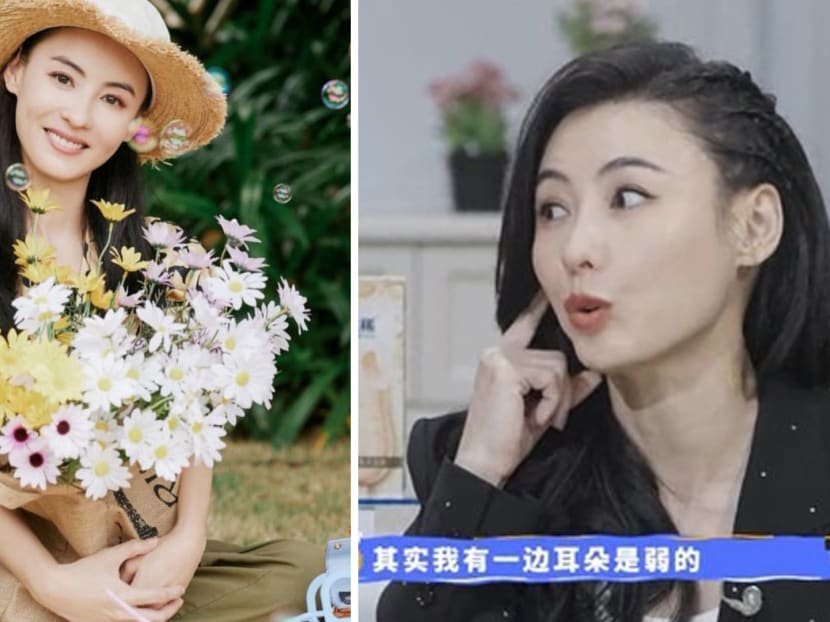 Cecilia Cheung, 40, is one busy woman. After competing on Sisters Who Make Waves 2, the Hongkong star dived straight into yet another Chinese reality show, Life Is Beautiful.
In the latest episode of the show, she gave viewers a peek into her daily life as well as her relationship with her three sons, Lucas, 13, Quintus, 10, and Marcus, two.
As Lucas is now entering puberty, Ceci revealed that he likes to act all cool when speaking to her. But because there's a girl he fancies, he will approach his mum for advice on how to "become a good boy .
Ceci even joked that that should be the least of Lucas' worries as he might not be able to find a good girl as "his mother is too perfect".
Jokes aside, Ceci shared that she has many shortcomings in Lucas' eyes.
He often says, 'Mum, why are you speaking so loudly?' It's because it's inconvenient for me to talk to him 'cos I have hearing problems in one ear, said Ceci, adding that she has never mentioned this to her son as he is still young.
"I don't want him to worry or feel sorry for me," she said.

Her revelation surprised netizens who praised her for her strength.
"When you are a mother, you will become strong. You are not wrong for saying this," wrote one netizen, while another called Ceci her children's biggest support".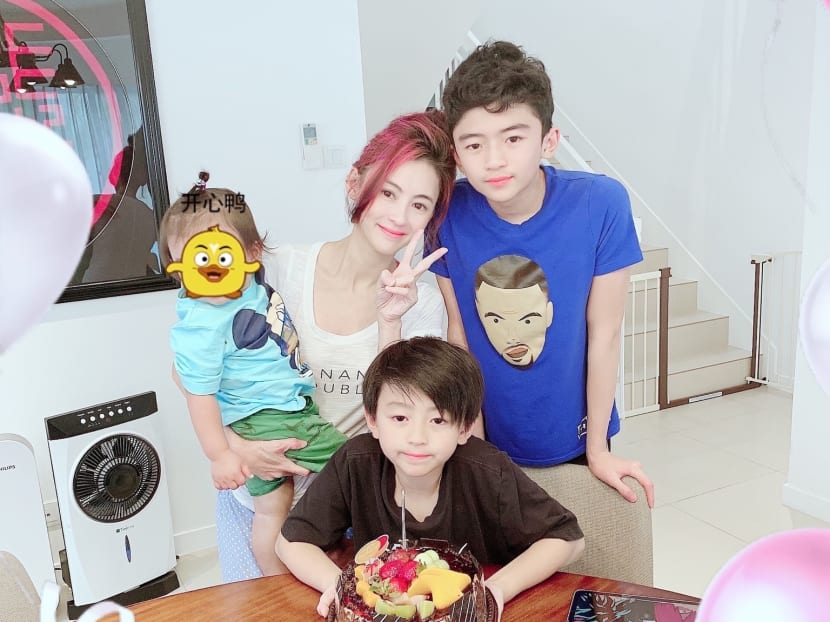 Apart from work, Ceci shared that she is currently looking for schools for her two elder sons — their dad is Ceci's ex-husband Nicholas — in Shanghai.
As there's a limited number of spaces available, parents have to undergo an interview, and students, a test, before they are admitted.

After going for one such interview, Ceci called her boys to ask if they were interested in taking a look at their new school. However, Lucas replied 'No', while Quintus said curtly, I'm going to hang up , causing Ceci to laugh. I'm not afraid of anything, only my sons, she said.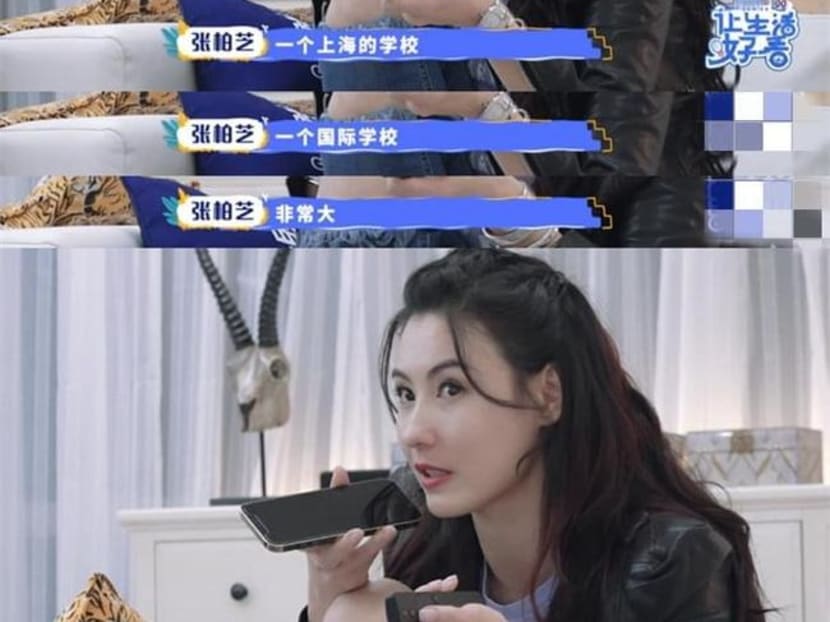 When it comes to education, she says gives her children a lot of freedom. She has never sent her kids for tuition, and believes in giving them the right to choose.
"If there is no choice in life, your life will not be successful. If you wait until they are 18 or 20 years old when they are in university before letting them make a choice, it's too late," she said.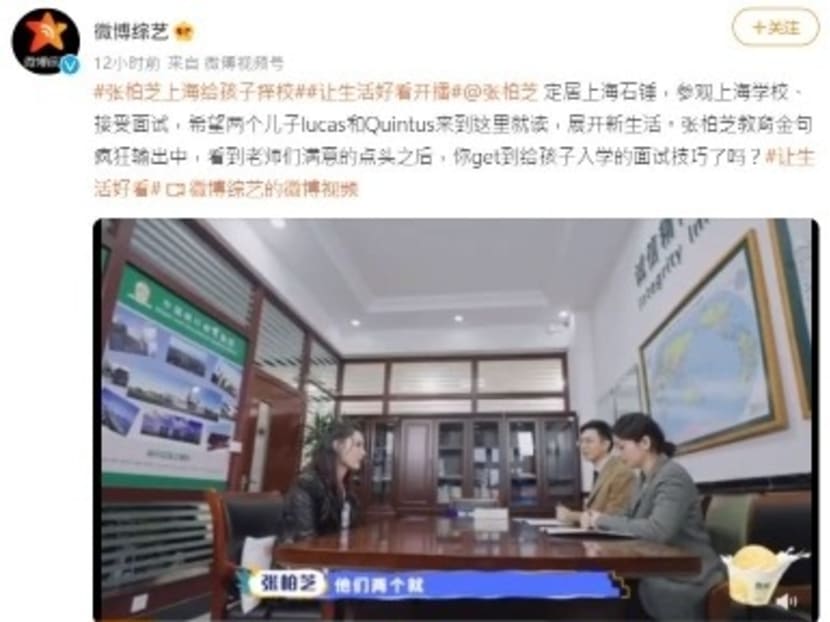 However, after the episode aired, netizens questioned if it was a paid advertisement for the school and if Ceci was "doing it for show".
There were comments like "Isn't her son studying in Hong Kong? [He] can't be going to Shanghai , and "The school probably paid the show an advertising fee .
Another netizen said: "This school is considered one of the lower ranked international schools in Shanghai, right? It feels like the school spent money to do an ad.
Photos: Cecilia Cheung/Instagram