Charmaine Sheh Just Angered China and Hongkong For Liking And Then Unliking An Anti-Extradition Bill Post
The trouble a simple tap can cause.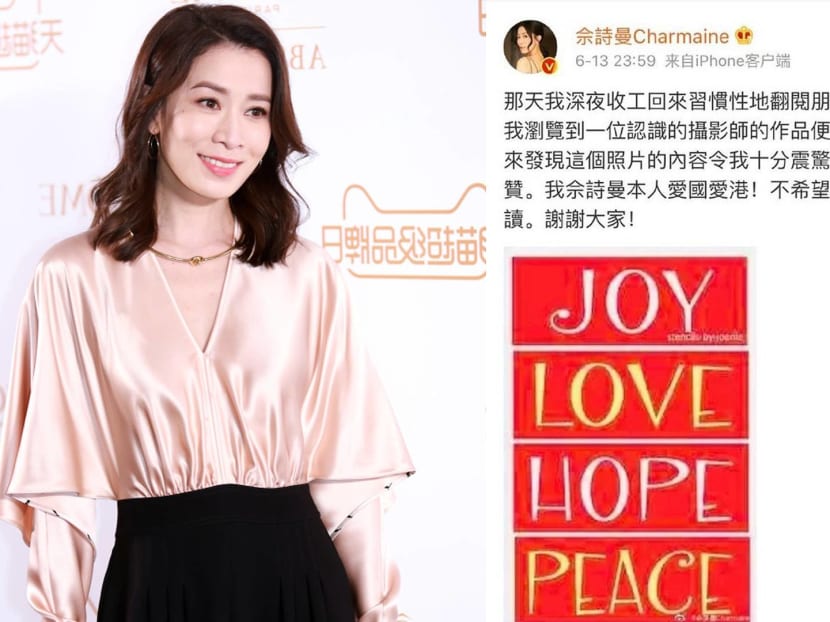 Maybe if Charmaine Sheh had read our story on Ann Hsu's Instagram boo-boo, she could have avoided this kerfuffle. While many celebrities have avoided commenting on the extradition bill protests in Hongkong, Charmaine surprised everyone when she revealed her stance on the political issue. Well, kinda.

Just like Jay Chou and Jackie Chan's afternoon tea date, the Hongkong star found herself in the centre of controversy when netizens noticed that she had liked an Instagram post of the political protests. A screenshot of her 'like' soon went viral on the Internet, angering Chinese netizens who criticised the actress for her political stance. They've even demanded that she gets banned from acting in China.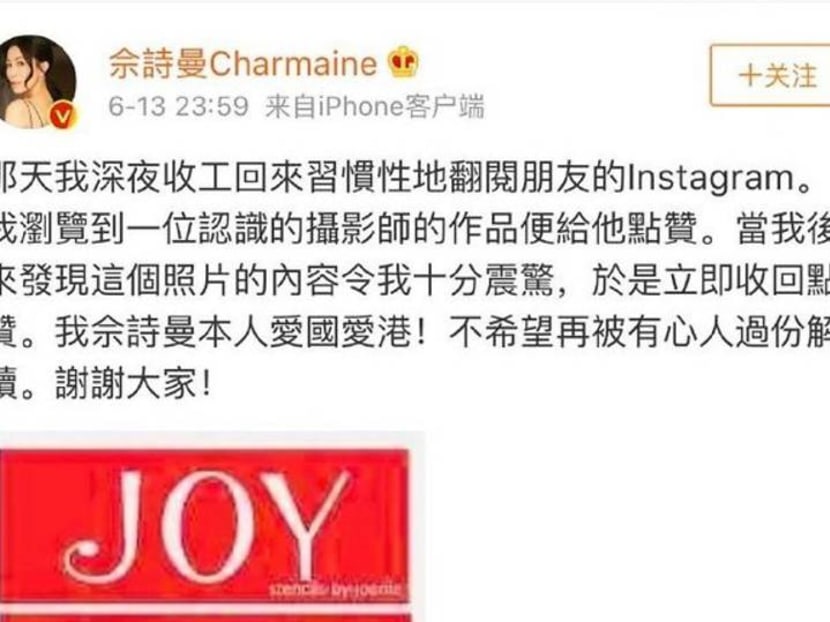 The 44-year-old actress immediately took to Weibo to explain herself. "I had just finished a long day of work and was browsing through my friends' Instagram posts like how I usually do. I came across this photo from a photographer I know and so I 'liked' his photo. I was extremely shocked when I realised what the photo was about, which was why I immediately 'unliked' it. I, Charmaine Sheh, love my country and I love Hongkong! I hope no one reads too much into this issue. Thank you everyone!" she wrote.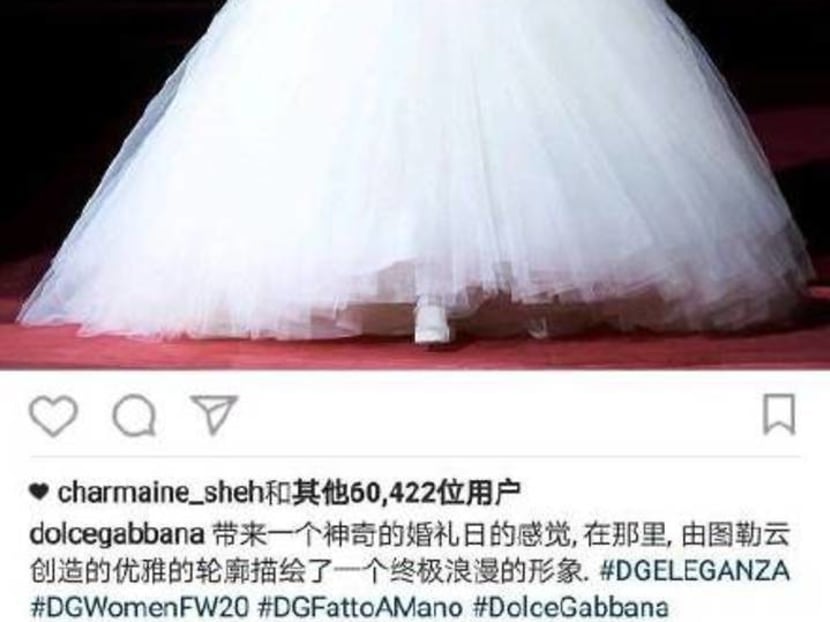 But it seems Chinese netizens aren't buying into her explanation. One resourceful netizen even posted a screengrab of Charmaine liking a post from Italian fashion label Dolce and Gabbanna. In case you forgot, the brand offended the whole of China last November after Stefano Gabbana was revealed to have made anti-Chinese remarks online. The brand is still paying for the scandal — it has been pulled from online shops and and high-end department stores in China — and no Chinese celeb wants to be associated with it.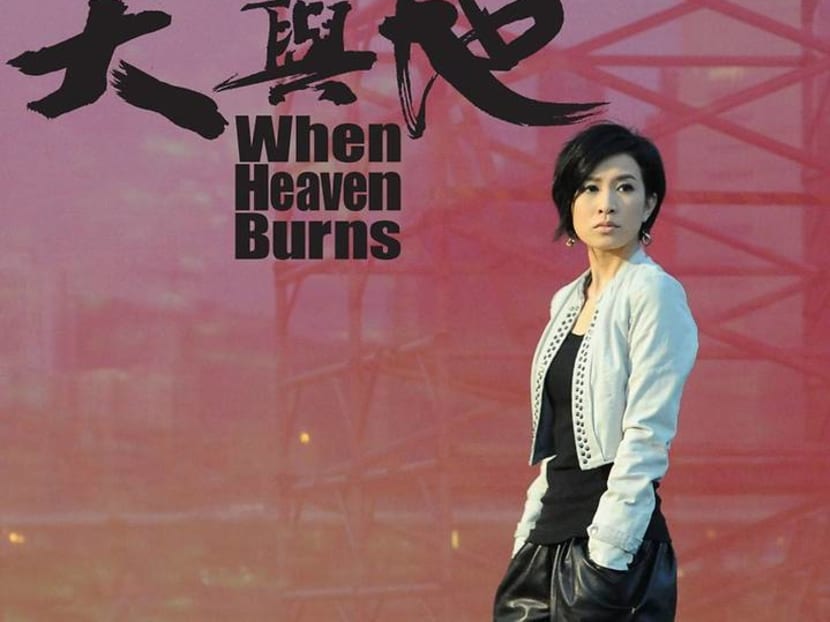 Her explanation also didn't sit well with Hongkongers who expressed their disappointment at the actress for withdrawing her support for the protests. They also questioned her loyalty to Hongkong. Many Hongkong netizens then flooded message boards and Instagram with the quote "This city is dying", which was a line said by Charmaine's character in the 2011 TVB drama When Heaven Burns. The show, which won Best Drama at the 2012 TVB Anniversary Awards, was the second-lowest rated drama of the year but it soon gained a cult following online. It was also the first Hongkong drama to be censored in China in over two decades 'cos of its allusions to the Tiananmen Square protests. Netizens are now saying that the drama embodies the current political climate in Hongkong.

When Charmaine left TVB in 2011, she shifted the focus of her acting career to China. Last year, her gamble paid off when she broke big in Story of Yanxi Palace, where she played the villainous Consort Xian. Charmaine's next drama Winter Begonia is set to air in China this year and she's currently filming another drama The Legend of Xiao Chuo. It's unsure if both projects will be affected by her faux pas.