This Chinese Actor Cheered On A Terrified Wuhan Doctor; His Fans Then Raised Funds For The City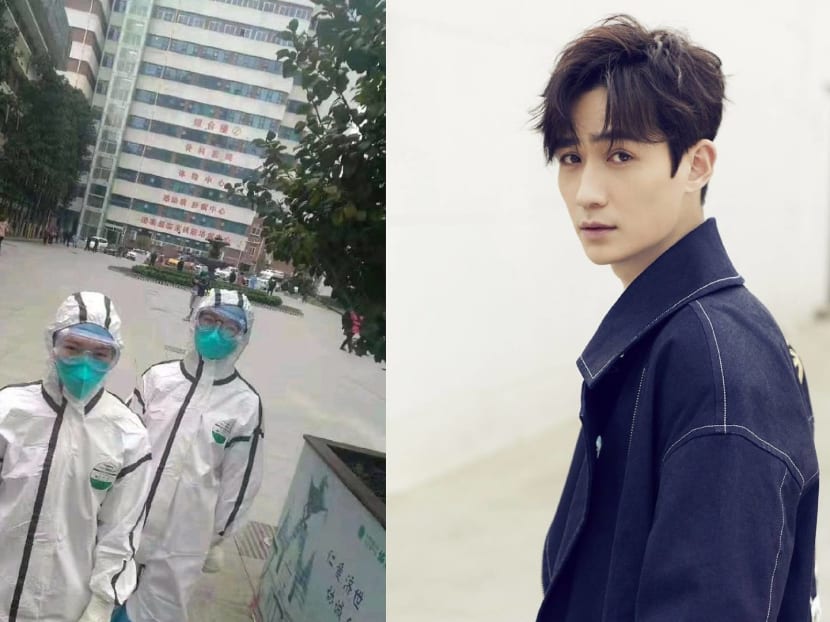 It's a worrying time for everyone now that the number of patients infected with the Wuhan virus is growing every day. With Wuhan currently in lockdown, props have to be given to the medical professionals there who are tirelessly working around the clock to treat the sick.
A doctor based in Wuhan uploaded an emotional post on Weibo on January 20, where she wrote, "I was notified that all of us are on 24-hour standby and that all our days off have been canceled. Even before I received the message, I was prepared for this because I know that this is my responsibility as a doctor."
She also wrote that she made a call home to let her family know that she would not be able to join them for Chinese New Year and that when she heard her family asking her to take care of herself and that they would wait for her to return to have dinner together, she couldn't help but feel sadness... and fear.
She then addressed the next part of her post to Chinese heartthrob Zhu Yilong, who is one of the hottest young actors in China. "Zhu Yilong, could you give me some encouragement? Honestly, I'm really afraid too but I have to pretend that I'm bravely handling the situation so that my patients will be courageous and continue fighting [the sickness]."
Her post spread like wildfire on Weibo and it eventually caught the attention of Zhu Yilong.
The actor wrote: "You need to protect yourself so that you'll be able to help more people. You can do it!" Although his post was short, netizens praised him for taking the time to respond to the Wuhan doctor.
Yilong's fans then decided to start a crowdfunding campaign to help those living in Wuhan. They had initially aimed to raise 166,600 yuan (S$32,450) to purchase 200,000 surgical masks, 200,000 anti-bacterial wipes and 1000 bottles of hand sanitiser. But that target was achieved in under 20 minutes when 10,000 fans swarmed the site, raising a total of 178,386 yuan (S$34,730).

This is not the first time Yilong's fans have rallied behind a good cause. According to reports, his fans once raised 10mil yuan (S$1.95mil) to buy food for the underprivileged.