Chinese Actress Gao Liu's Nose Job Went So Horribly Wrong, The Tip Of Her Nose Turned Black
Docs say there's a chance she could be permanently disfigured.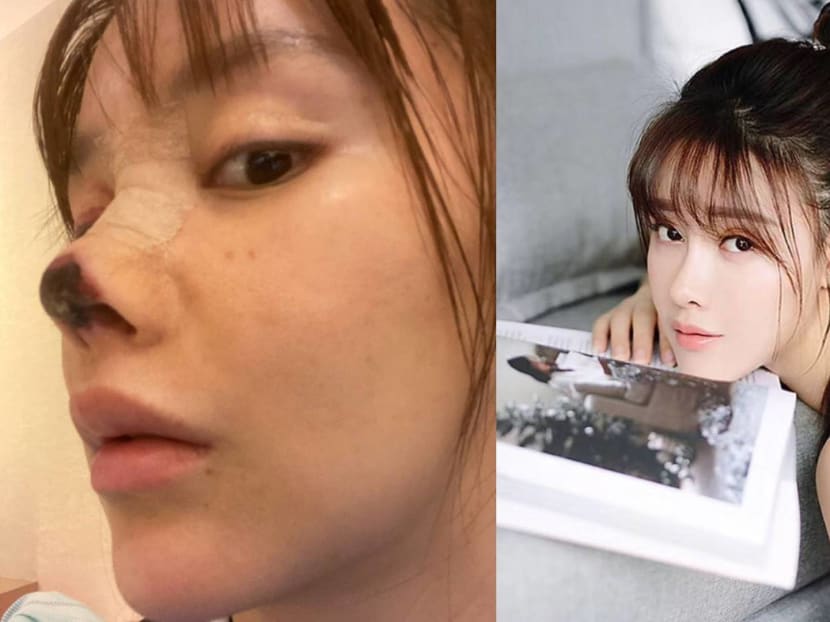 Tales of plastic surgery gone wrong, especially when it comes to celebs, are unfortunately not that rare. But we have to say, what happened to Chinese actress Gao Liu after a nose job gone awry is pretty damn shocking.

The 25-year-old recently took to Weibo to share a number of distressing pictures of her ordeal, revealing that the tip of her nose practically turned black and had "rotted away" after the surgery.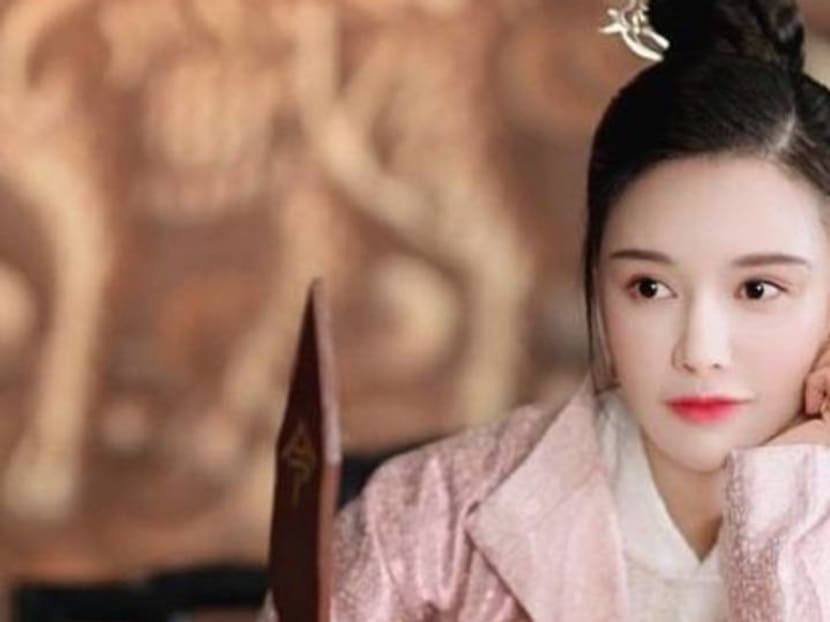 Gao Liu, who has over 5mil followers on Weibo, shared that she'd visited a beauty clinic in Guangzhou last October for a consultation about a potential nose job. The clinic was recommended by a friend, and she'd gone there in the hopes of improving her looks.
"This is related to my career, I'm an actress-singer who graduated from the Beijing Film Academy, and although my career is not exactly booming, it was advancing pretty well. But I never thought that everything would change 'cos of this nose job," she wrote.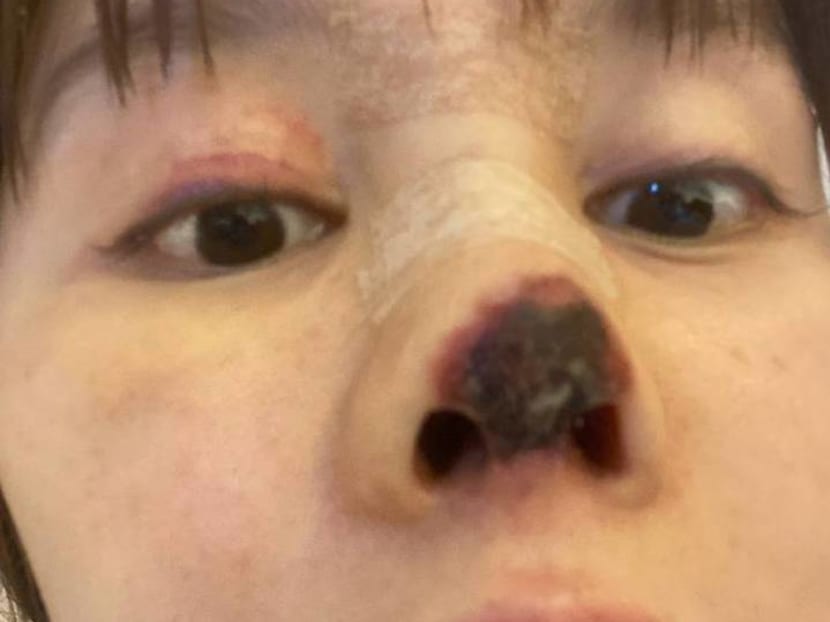 According to Gao Liu, she had a new project coming up in December that year, and the clinic's doctors had assured her that she'll recover in time to return to work.

"I originally thought that the four hours [spent in surgery] would allow me to become prettier, but I never thought that these fours hours would be the start of my nightmare," she recounted.

Gao Liu shared that after the surgery, where a cartilage implant was inserted into her nose, she felt a stabbing pain and the area had become inflamed. When her body rejected the implant, the inflammation progressed into an infection.
What was worse was that during the surgery, Gao Liu was already experiencing swelling around her mouth, with blood accumulating around her nose.

"After the surgery, I consulted an expert, [who said that] if [the surgeons] had taken the implant out at that time, it would not have progressed into the nasal skin necrosis [that you now see]," she wrote.
"But the hospital [did not remove the implant]. I guess they were worried about what to tell me [if the surgery failed], she wrote, adding that the surgeons were probably hoping that her condition would improve after a few days of rest.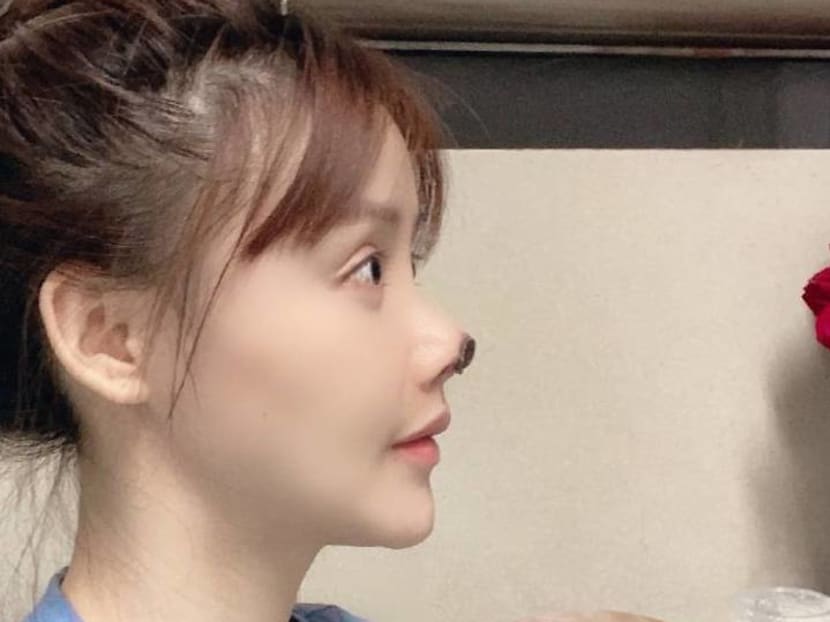 As necrosis is hard to treat, the hospital subsequently told Gao Liu that there was a chance that she'd be permanently disfigured. The news devastated the actress, who shared that she'd contemplated suicide multiple times at one point.

After two months of hospitalisation and multiple follow-up surgeries, Gao Liu said that her condition, while far from being perfect, has improved significantly. However, the threat of permanent disfigurement is still there.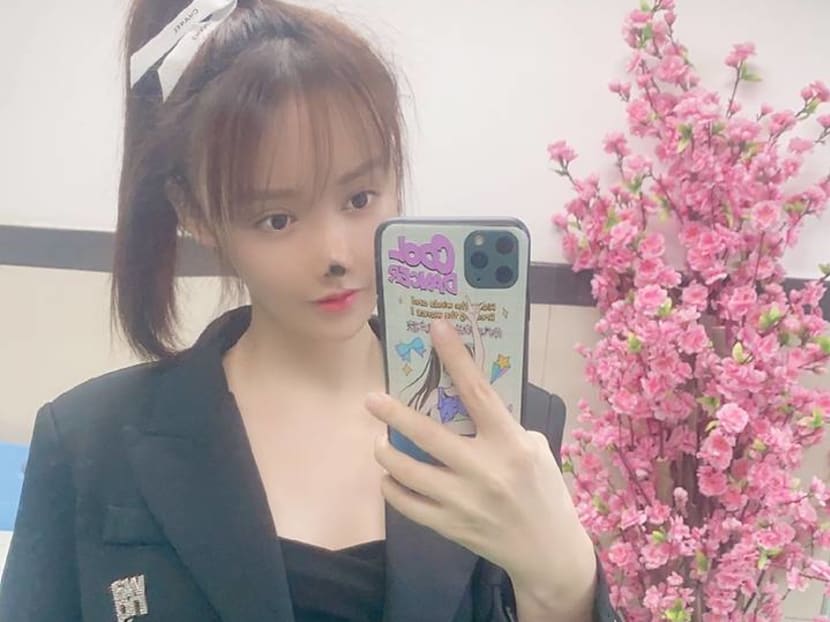 Gao Liu's upcoming projects were all cancelled as well, with the production companies sending letters demanding for the actress to pay damages for pulling out at the last minute. The actress revealed that she has since lost $400,000 yuan (S$82,500) in potential earnings. She may also need to pay up to S$2mil yuan (S$412,000) in damages to the production company.
She said that she went public with her story so that it could act as a cautionary tale for others. The actress has also made a police report against the beauty clinic, which was not appropriately certified to provide the surgery they'd performed on her.

Photos: Gao Liu/Weibo