Edison Chen Has Settled Down In California With His Family
With the COVID-19 pandemic grounding many people, Edison has been spending a lot of time with Alaia and Shupei in California. And reports now say that they are living there permanently. Recently, the family-of-three went out for some fresh air at the local park when quarantine restrictions were eased.

Shupei posted pictures of their little outing on her Instagram, captioning it "one day out". Edison also replied to the post, writing that it was their own way of enjoying a day out.
On Father's Day, which fell on June 21 this year, Edison posted a picture of his baby girl posing next to a card she had made for him, writing that he was "happy to be a father for my blessed family".
Shupei also dedicated a post to Edison on her own Instagram, sharing a picture of Ed and Alaia playing together in their living room. In the picture, Edison can be seen on all fours with a unicorn horn attached to his forehead, apparently playing "horsie for an elated Alaia.
A far cry from his early-2000s days, indeed. But hey, maybe that's the charm of having a daughter.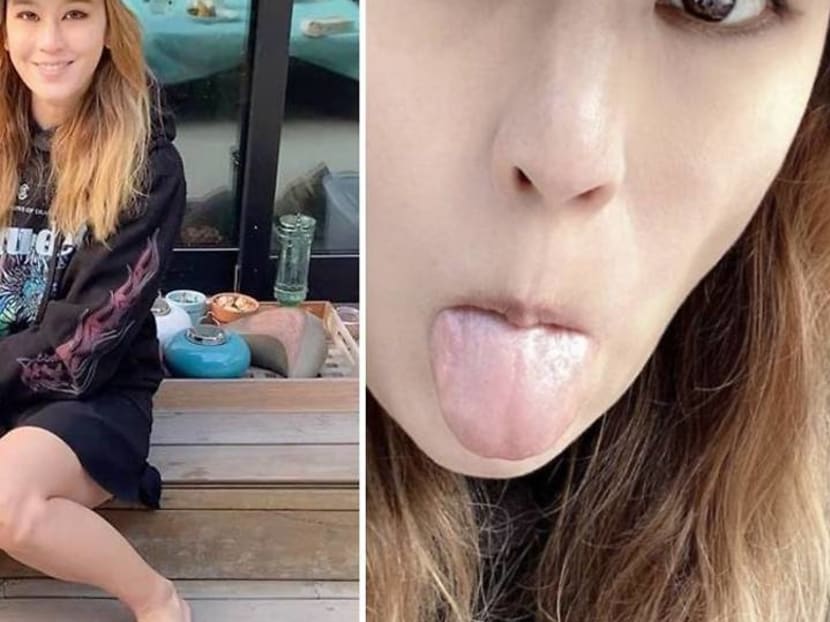 Edison's family is said to be equally enamoured with little Alaia, with Edison's elder sister, Tricia Chen, posting pics of her goofing off with the adorable tot on her own Instagram as well, calling it a priceless time with [my] niece".

Photos: Edison Chen's Instagram, Qin Shu Pei's Instagram and Tricia Chen's Instagram