Every Time Ada Choi Boards A Plane, She Will Tell Her Husband That It's Okay For Him To Remarry If She Dies
Ada Choi and Max Zhang, who have been married for 13 years, have one of showbiz's most-envied relationships. And apparently, the secret to their romance is how they both put each other and their kids before themselves.
Ada, 47, revealed on a variety show last week that she's open to the idea of Max, who is also 47, marrying another woman should she die before him.

She said, "I travel pretty often for work. Every time I take a plane, I tell him, 'I'm boarding the flight now. Please look after our kids if something happens to me. It's okay to get married again [if I die] as long as you find someone who treats our children well."

Ada and Max have three children, Zoe, 10, Chloe, eight, and Le'er, one.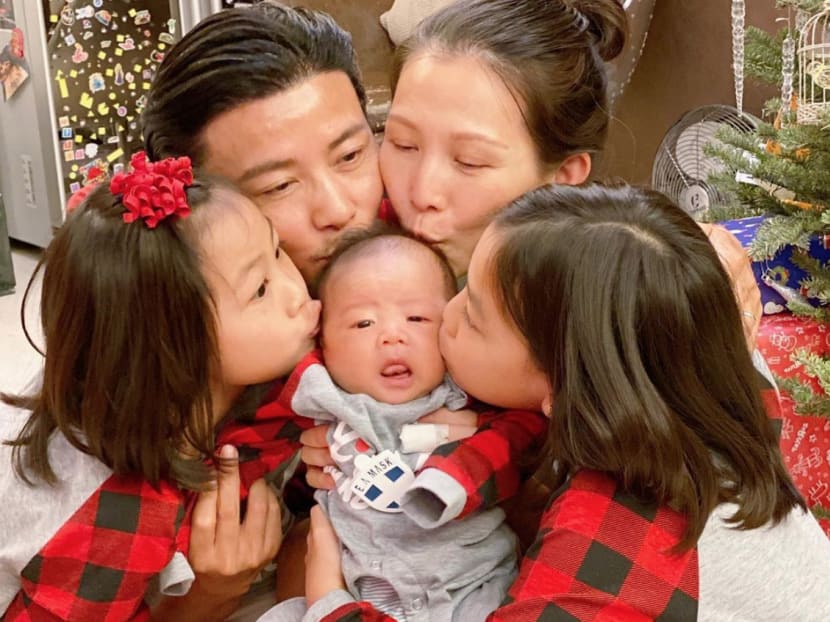 When the other guests expressed surprise at the statement, Ada responded, "But it's only natural for him to want [another wife] if I die!"

Christy Chung, who was one of the guests, then said, "[Max] might love you so much that he'll never open his heart to anyone else again."
However, Ada waved off what Christy said with a curt, I think it's more important to be pragmatic about such matters."
After the episode aired, some netizens went online to say that Ada is "being too negative". Most netizens, however, think that the actress is being "sensible enough to put the well-being of her kids first".

"What Ada said is true. Her youngest child will only turn two in November. I don't think Max would be able to care for three kids alone and juggle his career at the same time, said one netizen.
Another added, "It's a morbid thought but Max might feel too guilty to move on if something had really happened to Ada. Having the assurance from your partner that it's okay to do so is very important, and is a sign that they have a healthy and loving relationship."
Photos: PBE Media