Fish Leong, 42, Is Now Dating A 56-Year-Old Restaurant Owner
The singer, who divorced her husband Tony Chao last year, was snapped kissing her new beau recently.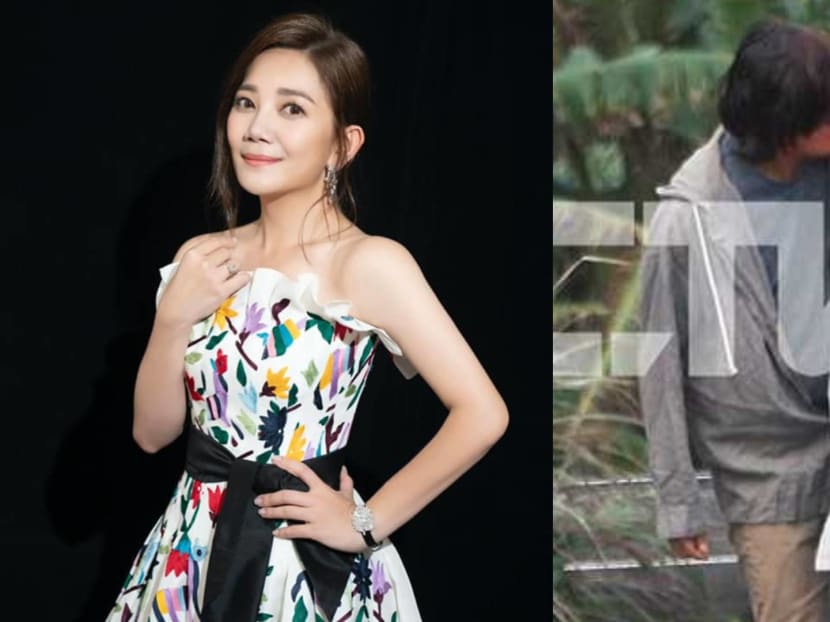 Two months ago, 42-year-old Taiwan-based Malaysian singer Fish Leong revealed that she is ready to find love again, a year after she confirmed her divorce from her wine merchant ex-hubby Tony Chao. And it looks like her new Prince Charming has already shown up.
Today (Nov 4), Taiwanese media outlet CTWant reported that Fish was spotted entering a seafood restaurant in Keelung City with a long-haired man on October 6. After their meal, they walked to another nearby restaurant that appeared to be closed, but as soon as they approached it, someone opened the door to let them in.
Fish's male companion has since been identified as 56-year-old Darwin Lin, who was born in Taiwan and lived overseas in the United States and Shanghai for years before returning to his hometown in 2014. His impressive portfolio includes being the president or director of several companies, as well as the owner of that restaurant, which explains the special treatment.
The two of them were seen meeting again for dinner on October 29, after which they headed back to Darwin's restaurant and did not emerge until the next morning. According to reports, there are private residences on the fourth and fifth floors of the building, which suggests that they spent the night together.
At about 8am the next morning, Fish and Darwin came out of the restaurant, bought some breakfast, and then went on a drive along the coast, stopping every now and then to admire the scenery. Darwin was even photographed hugging Fish intimately from behind at one point, and before they got back into the car, they shared a deep kiss. The lovebirds then travelled back to Taipei and parted ways.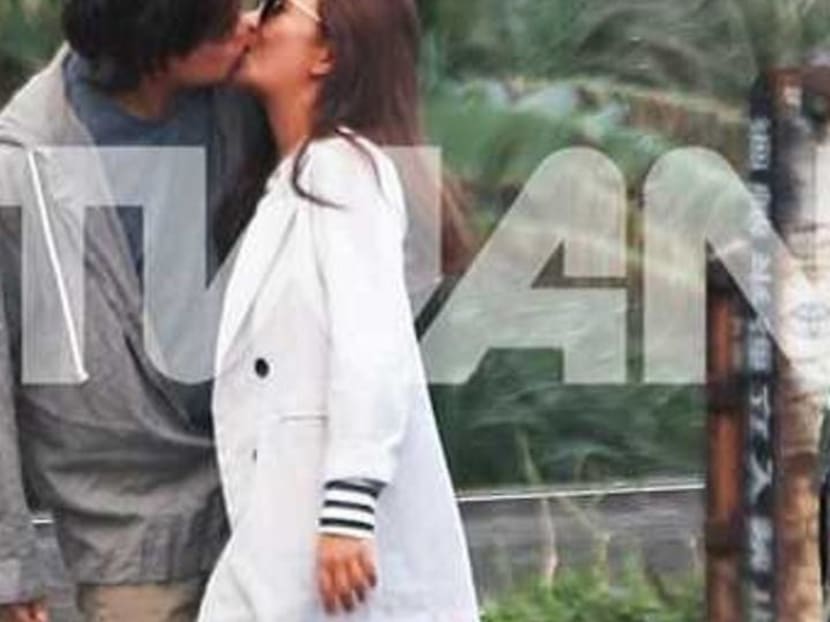 Fish's management agency later confirmed her new romance — then again, it would be pointless to deny it after such 'incriminating' photos — and said that all along, they have been encouraging her to continue believing in love and to keep making new friends. They added that Fish has learned how to "start all over again", and that the company is very happy for her.
When asked about an update on her love life back in September, Fish said that she would happily go out for coffee with a guy if he asks her out, and that they will take a selfie before being snapped by others, but uh, CTWant has obviously beaten her to that already. Still, congratulations, Fish!